Merciful rain poured down last night after some very hot temperatures yesterday and everyone at nThambo Tree Camp rose with the excitement of a morning game drive in cooler weather. As it turned out, we weren't the only ones eager to get out and about!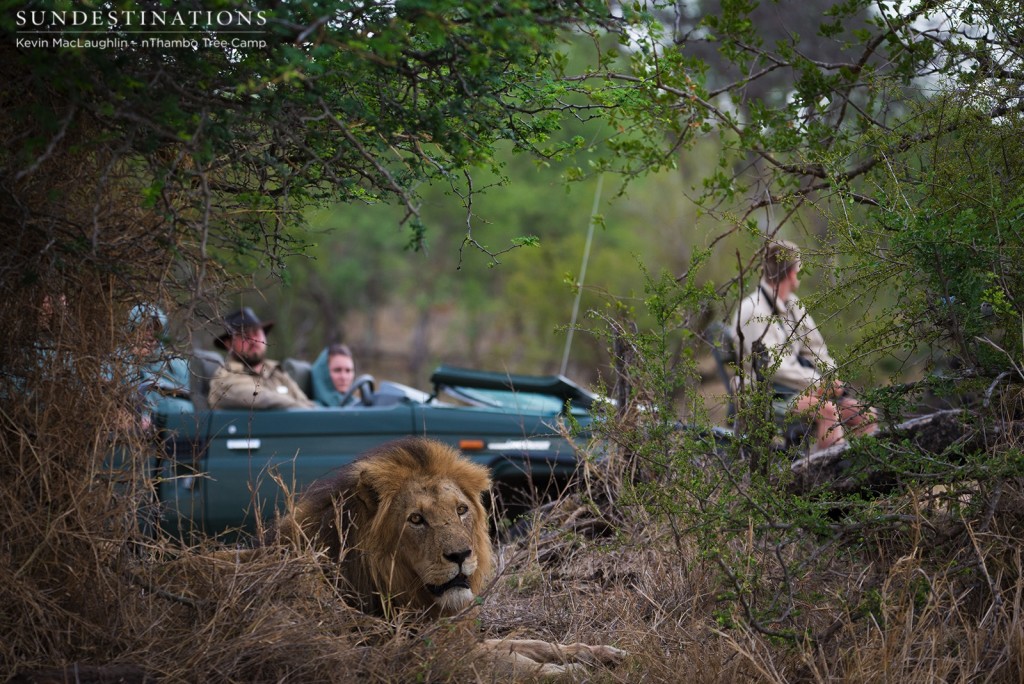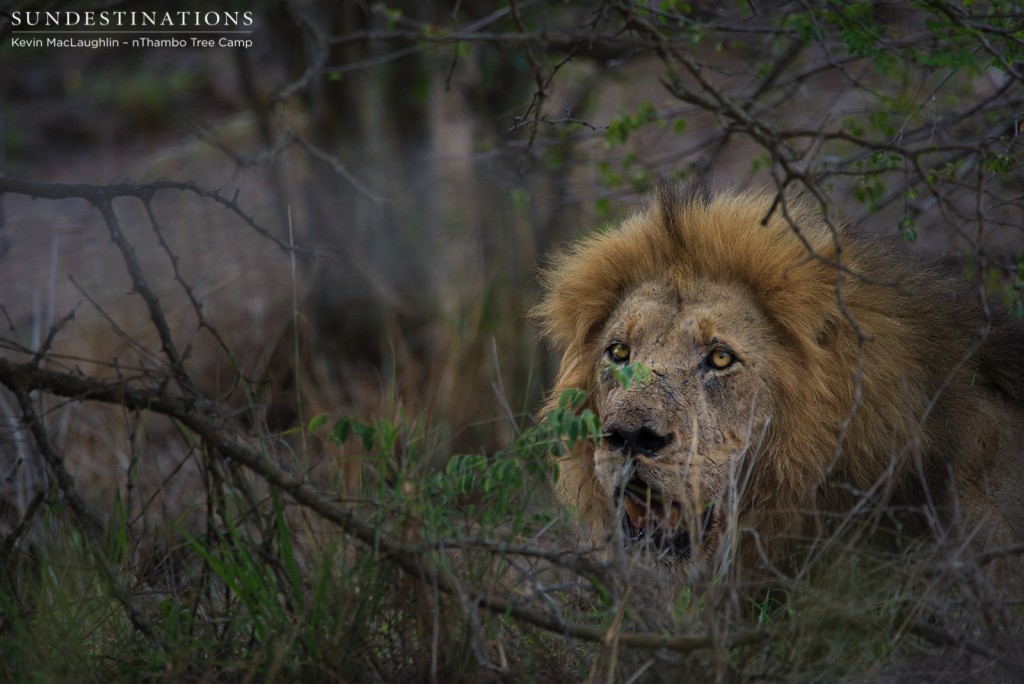 The notorious Trilogy male lions were spotted near Jason's Dam – all three of the big, bad boys of Klaserie. This is good news as far as the 3rd Trilogy male's whereabouts are concerned, as his hind leg limp often has people worried about him. This tough male lion is doing well, and when we saw him and his brothers this morning, he was the one guarding a kill!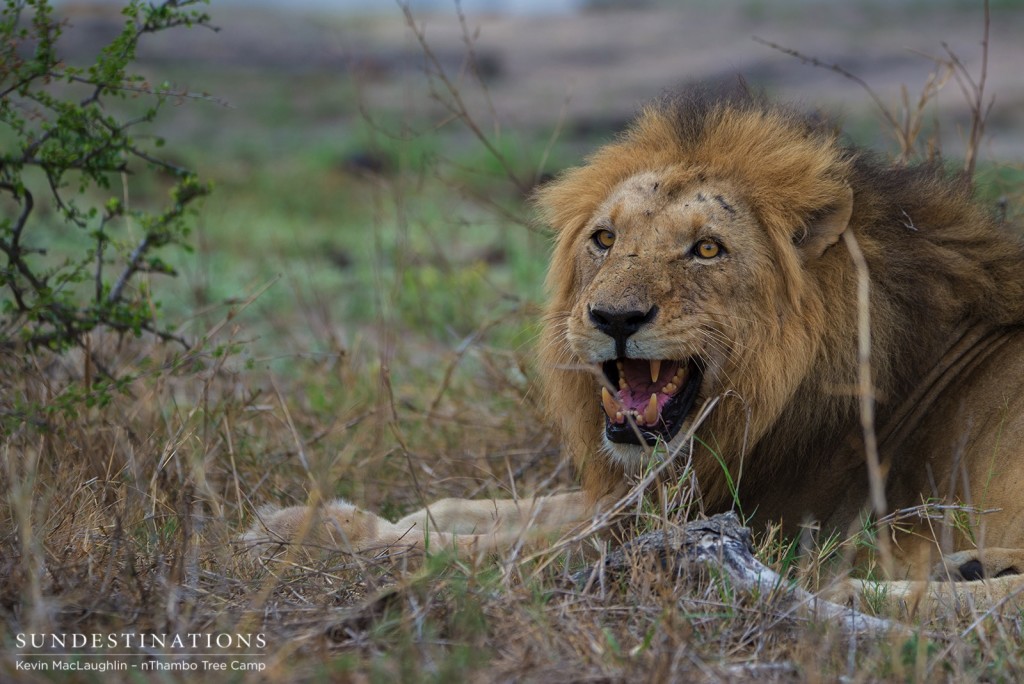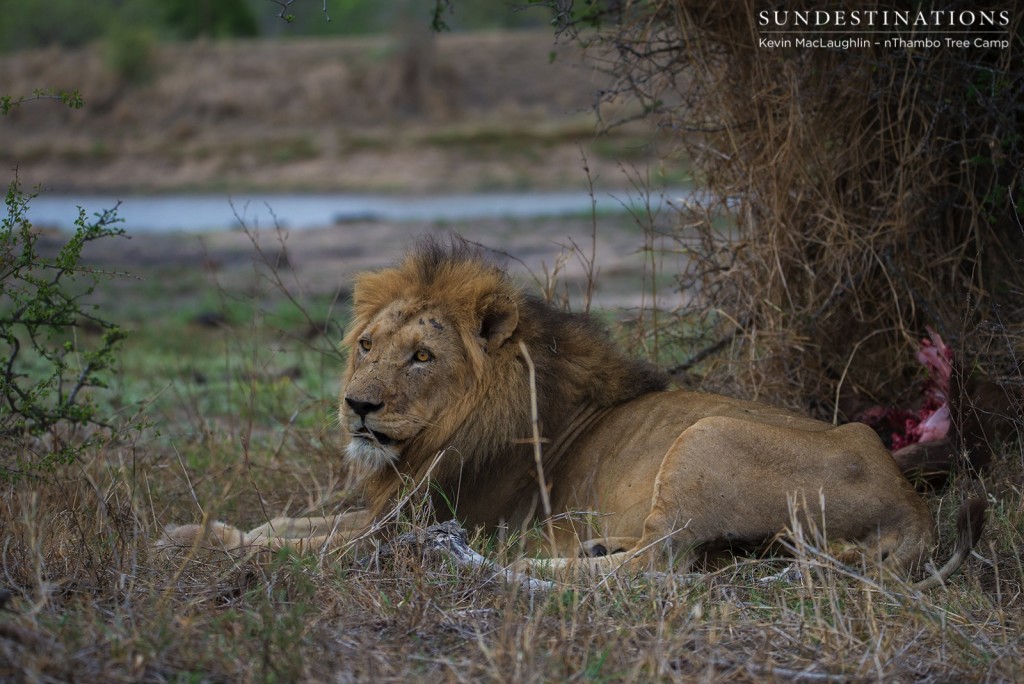 Photographer, Kevin MacLaughlin, was out doing the rounds this morning and tracked the lions relaxing near Jason's Dam. Two of the coalition brothers were seen resting in a drainage line, but the bush held one more secret that was given away by vervet monkeys sounding the alarm. Kevin followed the monkeys' calls and sure enough, there was Trilogy male number 3, panting heavily next to his baby buffalo kill. Soon enough, Matt pulled in his vehicle full of nThambo Tree Camp guests and everyone enjoyed this fantastic sighting.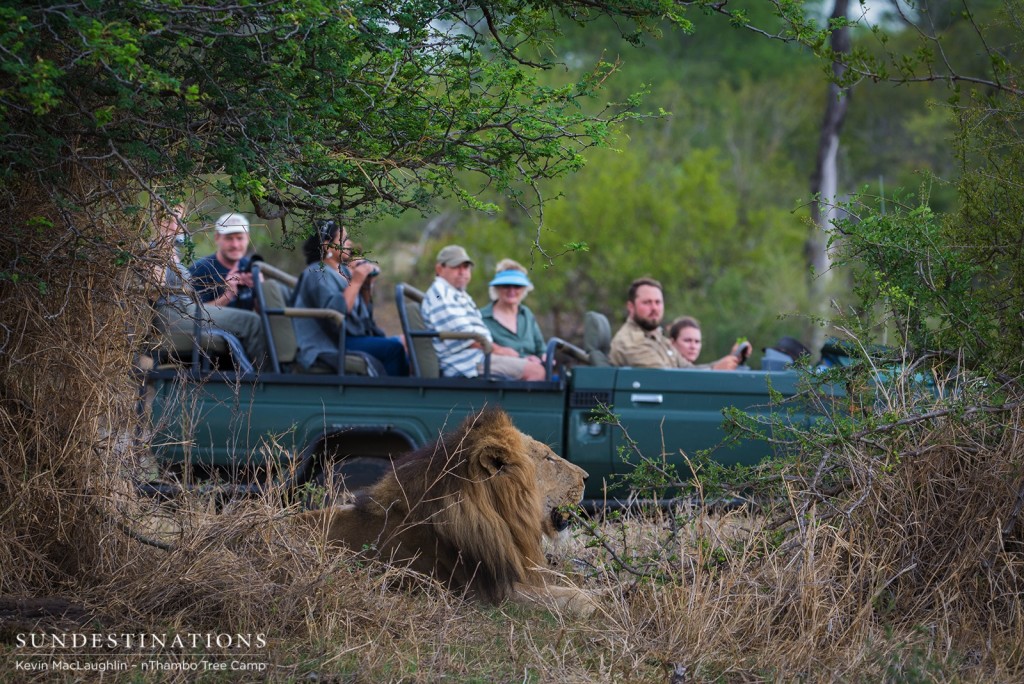 The male with the limp lay next to his kill and guests got a good look at his impressive frame, and the second male that was in good view was the one recently seen mating with the Ross Breakaway lionesses. He has a seriously scarred face, and looks like a true warrior! Trilogy number 3 kept to himself and lay in the bush out of sight, but we are thrilled to have seen this powerful coalition together again.