Arriving in the Okavango Delta evokes feelings of peace and satisfaction with the healthy functioning of the environment. Thriving ecosystems, water, trees, birds, insects, herbivores, and predators can rejoice in this wetland paradise; even after wildfires have scorched the earth in the hottest, driest months in Botswana, the rains replenish the soil and new, green grass grows.
Although the rains arrive in November in their almighty thunder, the Delta waters are high in June-July when the rivers feeding the wetland have swelled and expanded. During the high water season, boating activities dominate, while vehicles are confined to much smaller areas and the Delta becomes water safari heaven!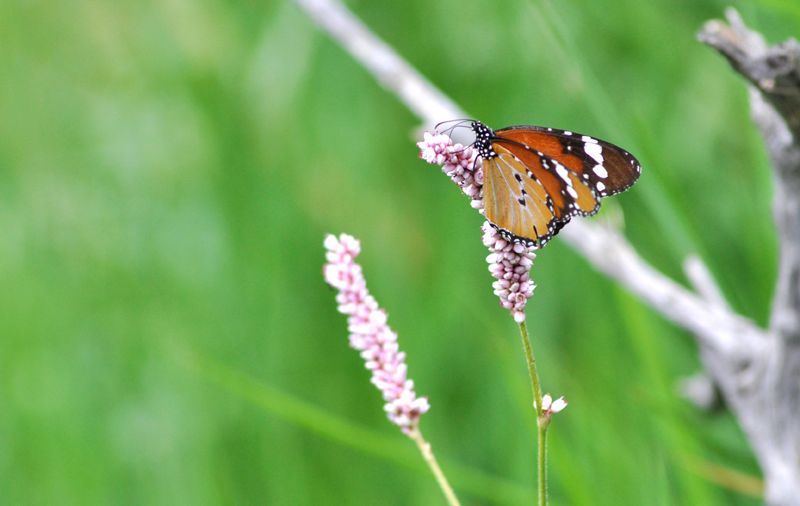 Mokoro excursions, boat cruises, and bush walks are the order of the day at Afrika Ecco Mobile Safaris where you make the most of the untamed area by gallivanting during the day and camping at night. It doesn't hurt when the 'camping duties' are done for you, and the meals you eat are made up of 3 courses and are wonderfully prepared. No tinned food here!
The Delta is where lions skilfully kill buffalo, and where elephants own the land with confidence. Leopards relish in the thousands of big, leafy trees, and hippos gather in large, noisy pods in the waters they reluctantly share with crocodiles. Aside from all this safari magnificence, the Okavango is renowned for its birding, and its natural beauty. The most wonderful things about this World Heritage Site are in the details, and when you've got your ear to the ground with Afrika Ecco, you will discover a true appreciation for the wild.
Take a look at these 2 short clips filmed on safari with Afrika Ecco in the Okavango Delta. Elephants occur in abundance in the Delta and once they die, their skeletons remain in the wild becoming bleached by the sun and decorating the landscape in a unique way. On a bush walk with Afrika Ecco, the guide stops at a collection of elephant bones and talks about the interesting details with guests who receive a hands-on and memorable experience.