From above, a blue-grey clay pan appears to be a large lake in the northern reaches of the Central Kalahari Game Reserve, but in fact, it has been dry for a very long time, and is now a famous mirage known as Deception Pan. The Deception River used to feed the area, but has long since dried up and its name remains in the area known as Deception Valley. All year round, the CKGR is famous for its herds of gemsbok, springbok, kori bustards, ostriches, honey badgers, and birds of prey, while the summer season brings rolling ridges of green grass and tiny bundles of baby animals just born.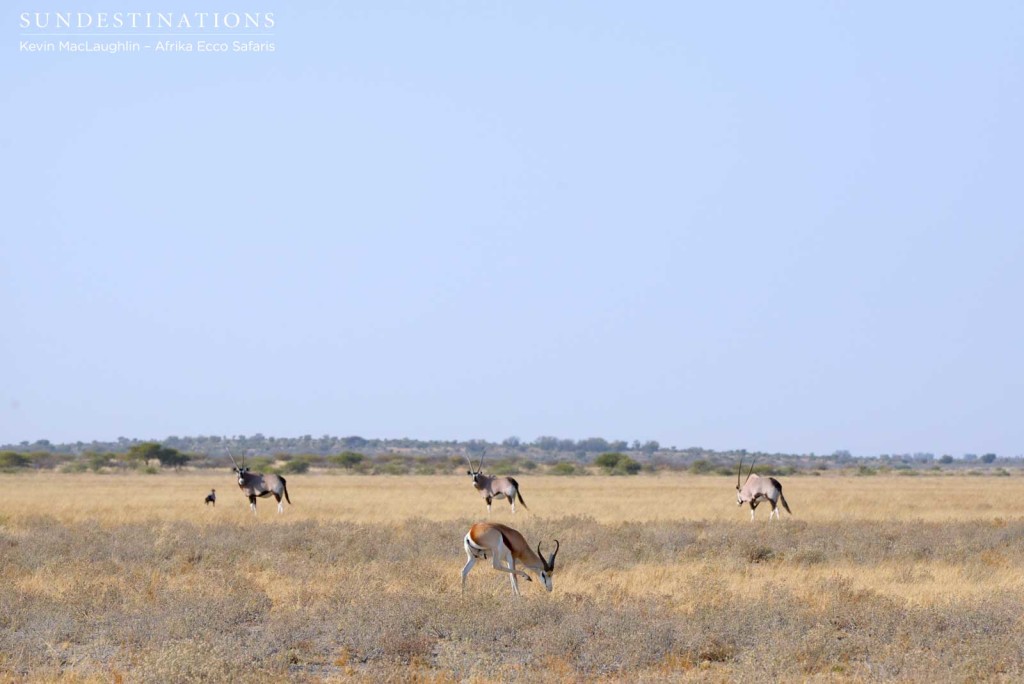 Flat, grassy plains that roll ever so gently for a seemingly infinite distance depict the famous Central Kalahari, and then there's the dark grey clay of the desolate Deception Pan. All the scenic variances and selection of specially adapted desert creatures make up a safari in Deception Valley, and this is where Afrika Ecco Safaris spent 3 days on a mobile tour of Botswana.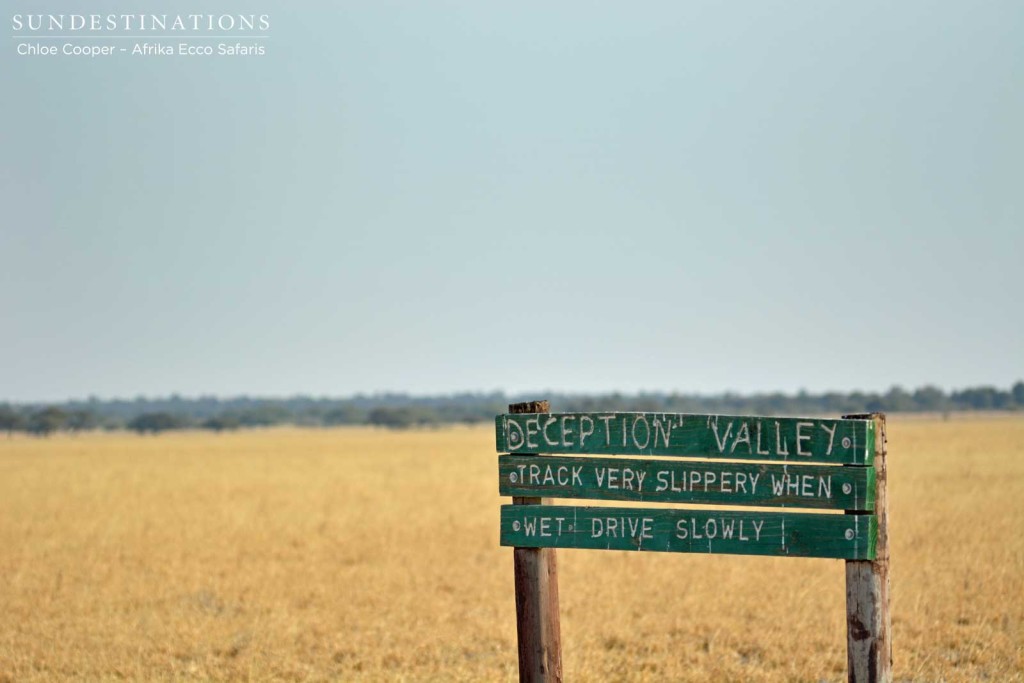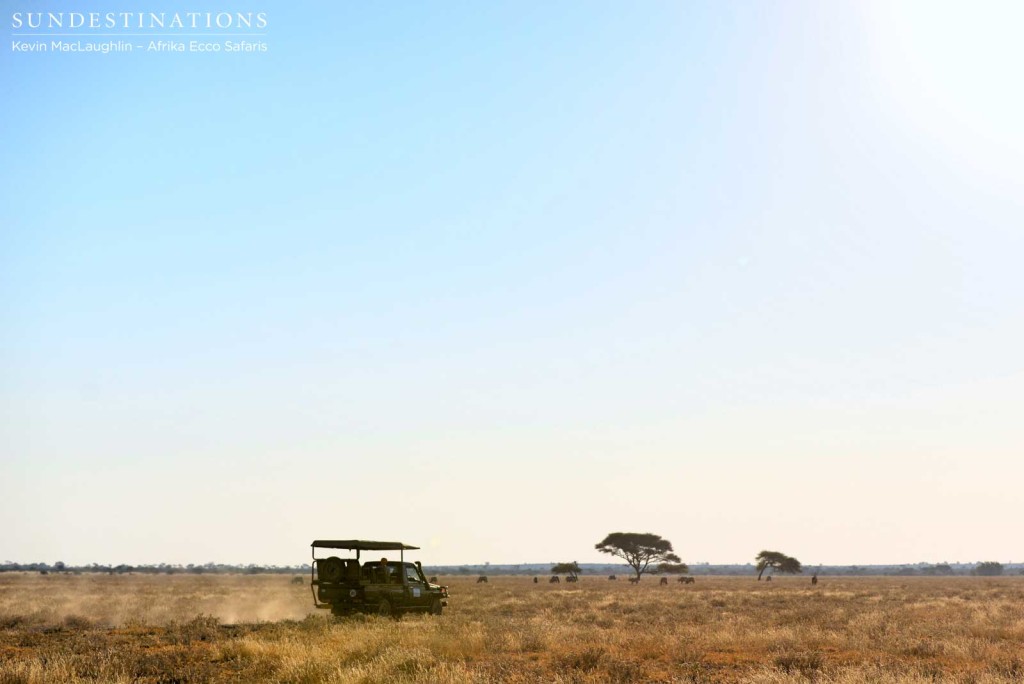 Beginning what was to be a 2 week overland safari in the country's largest game reserve (and the second largest in the world), seemed a fitting way to start the journey. The southernmost point of the trip, and the most unique of all, Deception Valley held the promise of breathtaking landscapes, wide open skies, amber-tinted sunsets, silence, and serenity. This is not a destination for big game or for the ambling presence of elephants, but it is a destination of abundance. The predatory birdlife is nothing short of epic, and the insistence of the sunsets to stain the sky an unforgettable orange is what makes Deception Valley what it is.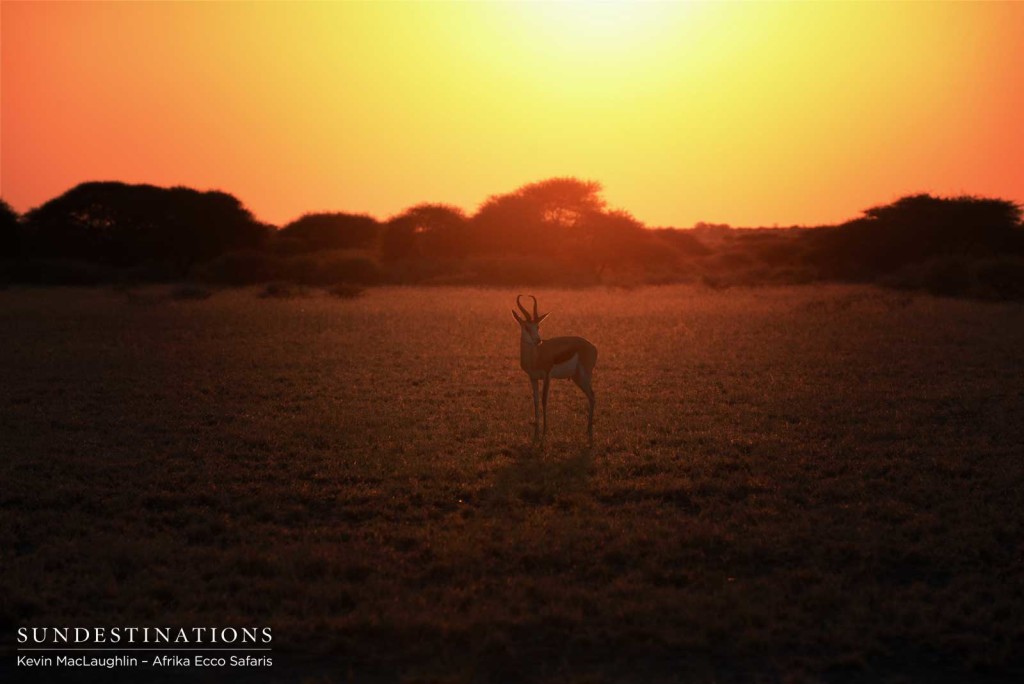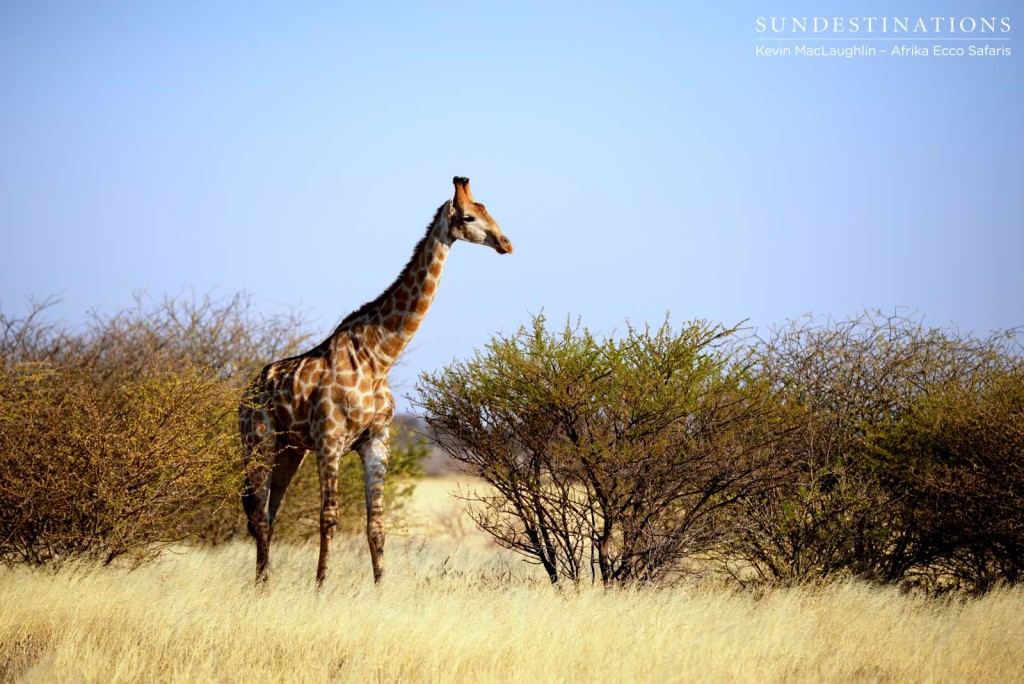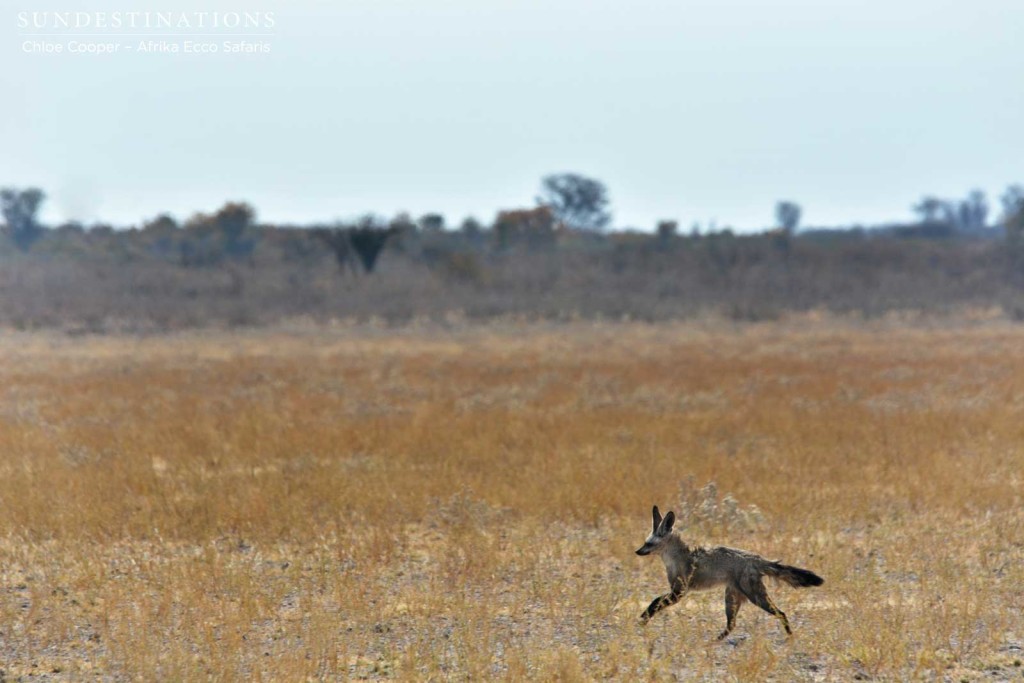 Interesting creatures come out to play. Honey badgers and goshawks forage and hunt together; bat-eared foxes are around every corner; black-backed jackals vocalise their presence; ostriches and kori bustards love it here, as do the springbok and the iconic oryx. Cheetah and black-maned lions survive here with their elite desert skills, stalking in silence and sleeping in the shade.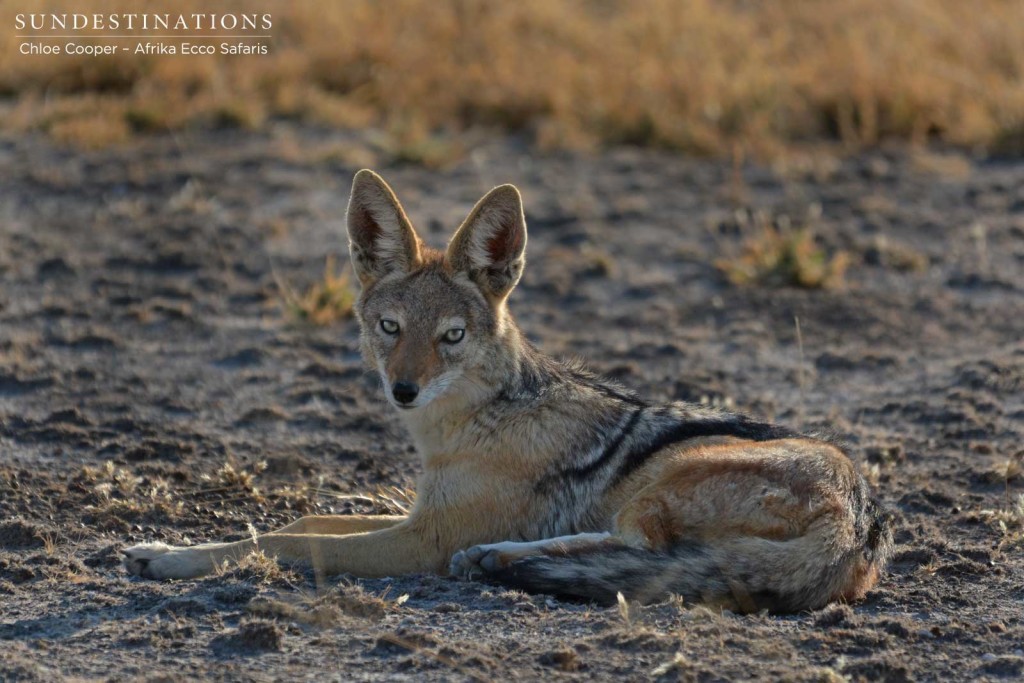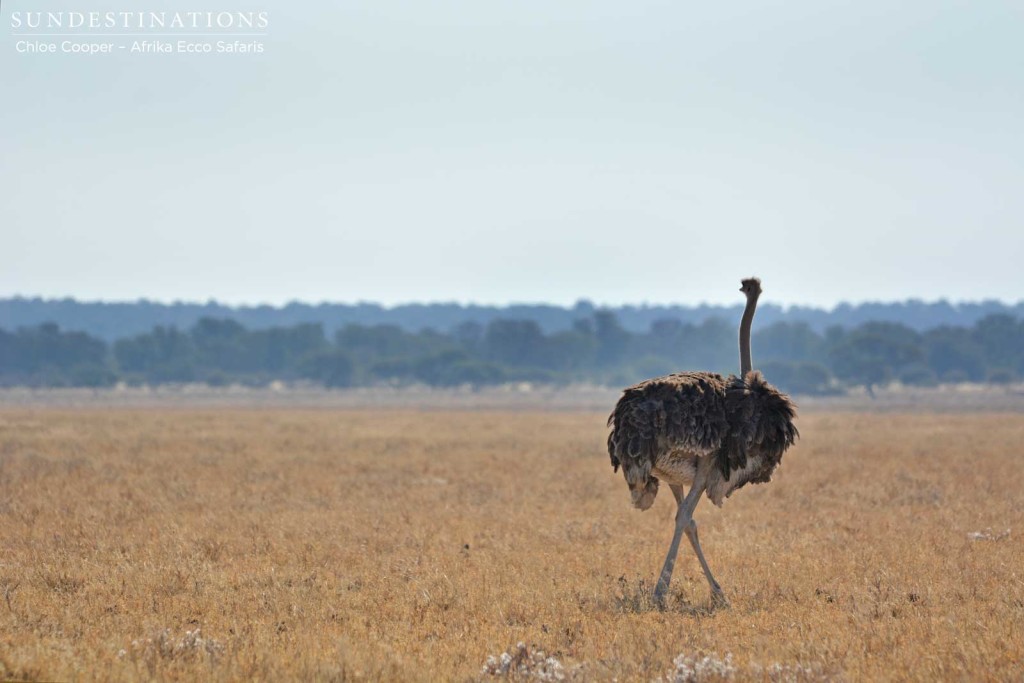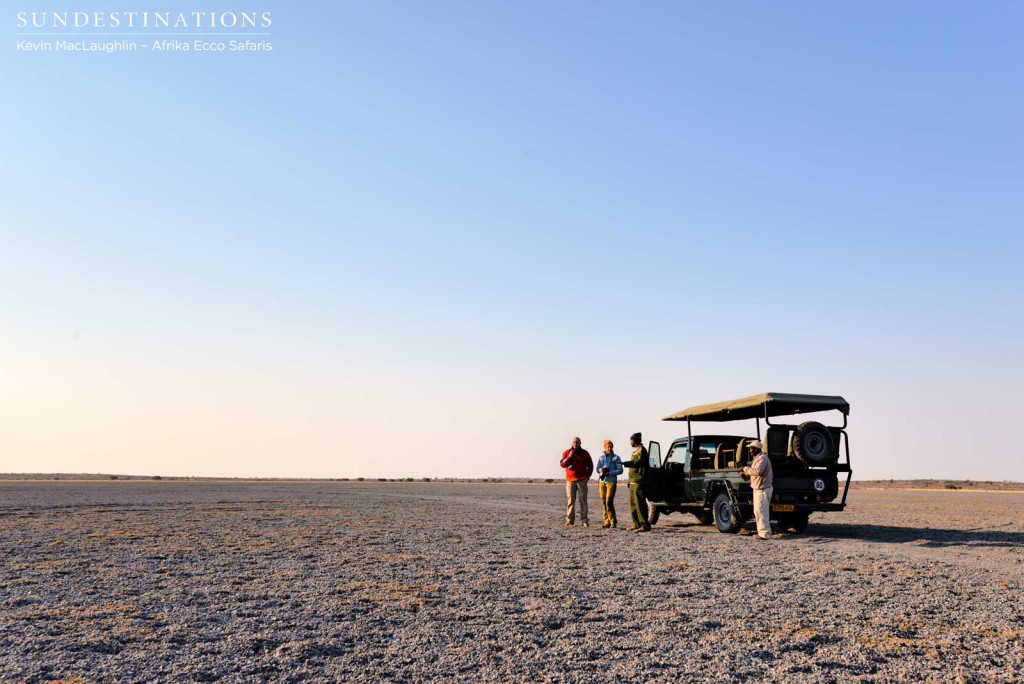 What we enjoy are the starry skies above our heads as we look into the crackling fire, ears pricked to the sounds of the night. After a day spent ogling at the expanse of Deception Pan, watching countless raptors soar to the ground after a mouse or a mongoose, and gazing at gemsbok amble along the yellow grassy plain, the only way to spend the evening is to 'mmmm' over good food and 'ahhhh' over the tales of the Afrika Ecco guiding team.