The north of Botswana is a vast, interconnected wilderness of protected lands. While lodges and camps dot the Moremi and Chobe, in the neighbouring private concession, you are completely alone. Tuskers Bush Camp is the only place to stay in the entire 365,000 square hectare wilderness area, offering a boutique luxury experience with only six tented camps hosting a maximum of eight people.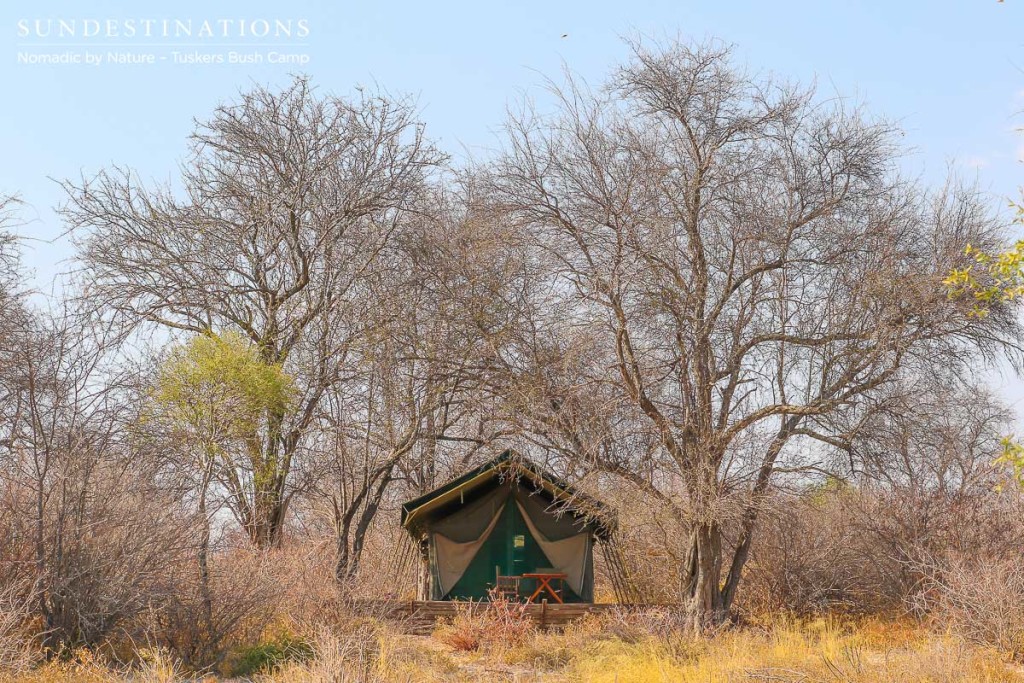 Falling asleep on a fluffy pillow, under the canvas of your tent and the silence of the stars, it is easy to restfully dream the night away. In the morning, staff prepare a steaming wood fired shower, and as the sun peeks over the mopane trees, it is easy to imagine that all remained quiet throughout the night.
However, a quick look at the nocturnal pictures from the camp traps will show you the lions, porcupines and hyenas that were mulling around, sometimes right on your doorstep. On my second night at Tuskers Bush Camp I awoke with the sun to see my guide, Chief, walking towards my tent with his eyes on the ground. It looked like he was in deep concentration, but he met me with a grin. "Do you know what these are", he inquired pointing to the white sands.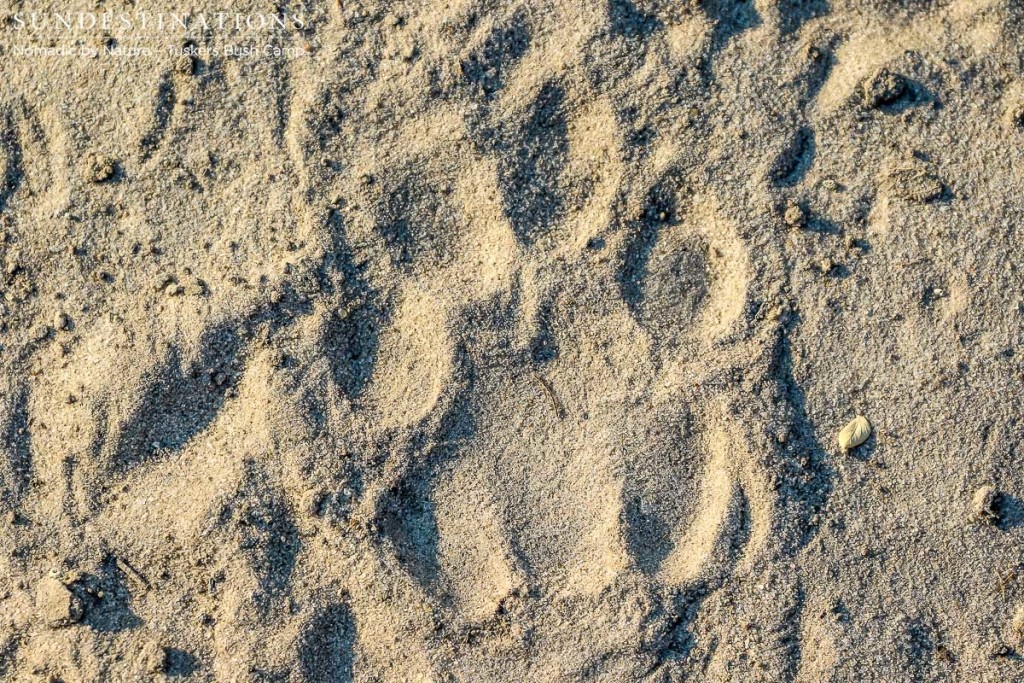 I was surprised to see wildlife tracks running around in all directions. I guess it had not been as quiet as I thought the night before. He was pointing directly at one that was unmistakably a large cat paw print. I peered intently at it. It was too small to be a lion, and then he announced, "leopard".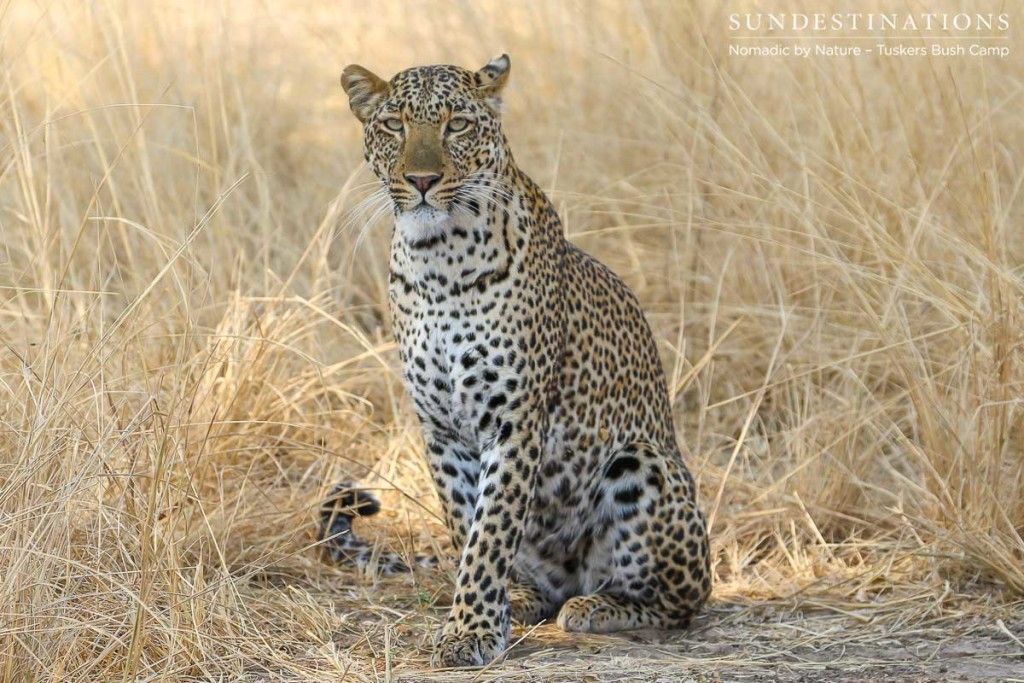 He had followed the tracks from the kitchen to my tent, and he jokingly retraced its steps with his. Strutting like a leopard down the path towards my tent, he turned and followed them right to the mesh tent door. Chief widened his grin even more. "The leopard was watching you sleep", he explained.
Our eyes met, and we laughed. Even though we both knew I was perfectly safe in the tent, it is always nerve racking to have such a large predator watching you sleep. After all, I am sure the leopard just wanted to give me a goodnight kiss. At Tuskers Bush Camp there might not be any other humans around for miles, but be assured that in this bush, you will certainly not be alone!