It is known that Chobe National Park is the home of the elephants, a stronghold for the biggest mammals of the land, and a paradise for any elephant-lover lucky to travel there on safari. One of the best kept secrets of this grand, old, national park of Botswana can be found in its northern most reaches where the tip of the country stretches across swamplands to the famous Caprivi Strip of Namibia. This is the luscious region of Linyanti, and it is where the elephants rule.
Seemingly undiscovered, this region shows no signs of tourist traffic, especially in the low, summer season when its trees grow even taller and leafier, and the roads become barricaded by low hanging vegetation. Although this is when the water levels are low in northern Botswana, there is no escaping the liquid of life in Linyanti, which is a green, swampland all year round. During the rains, it just gets greener! Camp Linyanti is tucked away under the tall trees lining the marsh, overlooking deep bodies of water and small, reed-filled islands. This is where the elephants come to play!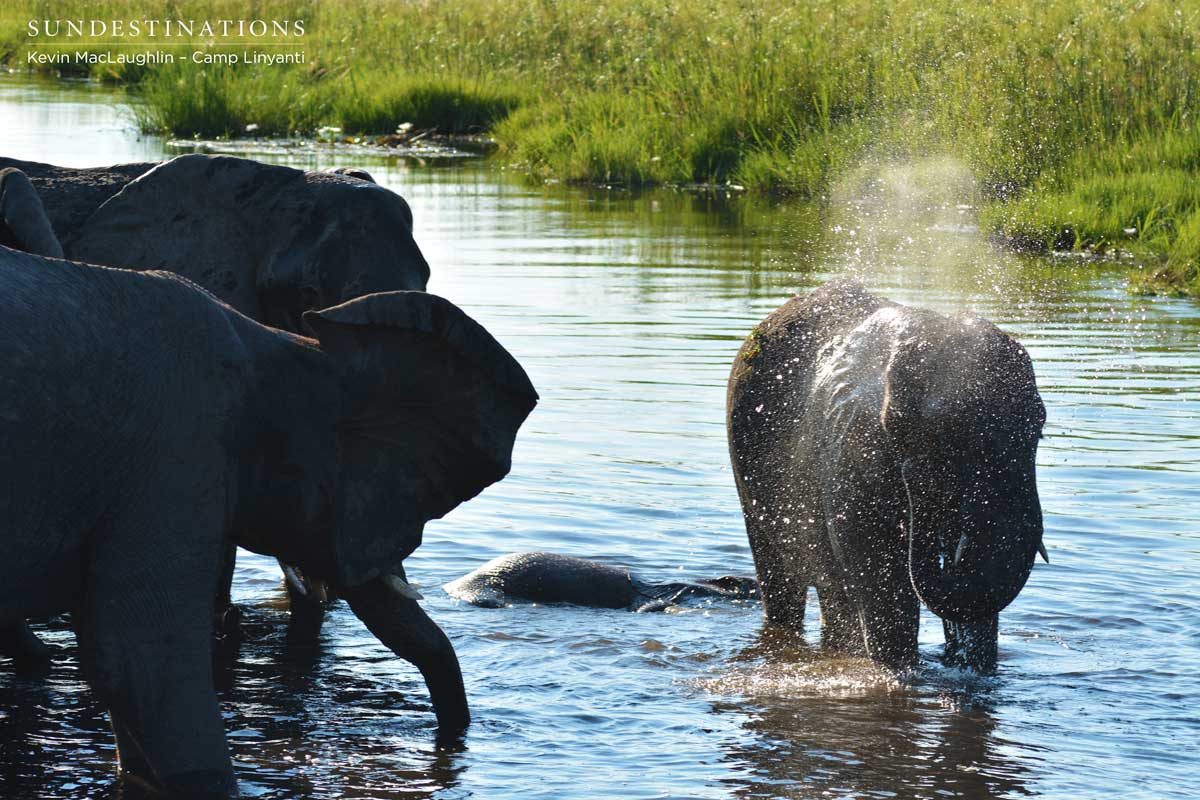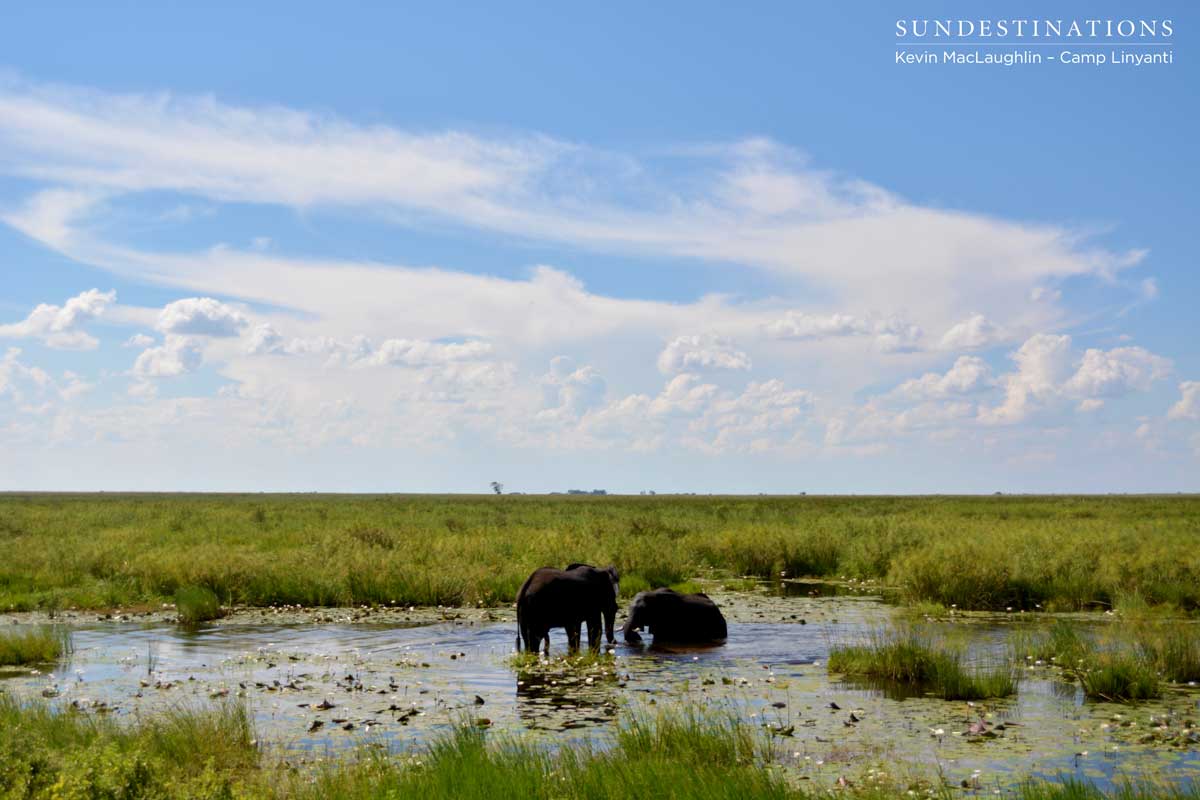 The heat of Botswana summers can be excruciating, and guests should be advised to relax in the shade on the deck and keep hydrated at the bar, while the gentle giants of Linyanti rejoice in the cool waters that they can rely on year-round. Breeding herds approach the water at speed, as the elephants almost run towards the water, some diving right in and rolling around happily as they disturb the muddy floor.
Watch an awesome video of the elephants:
The versatile trunks are muscular breathing, smelling, gripping, reaching, drinking, and blowing vessels that elephants only really develop full use of after 3 months old. Up until then, they are the cute ones nose diving into the water to drink directly from their mouths, and flailing their trunks around aimlessly. Enjoy this series of images capturing elephants at their most delighted – bathing in the swamps of Linyanti.