There's been a short silence after a celebratory overload of lion cub updates involving our first sighting of the two little males, the gut-wrenching moment one almost got trampled by a buffalo, their worrying separation from their mother, the oh-so-cute display they put on playing with a lioness' tail, and then the first time we spotted them on a kill with the 2 adult Ross Breakaway females. At Africa on Foot and nThambo Tree Camp, the furry bundles were spotted once again yesterday afternoon after a couple of days keeping out of sight.
Last week, the 2 lionesses and both cubs were seen sleepily lazing around just off one of the main cutlines, offering yet another adorable sighting to new guests arriving at the camps. The youngsters were full of beans while the adults tried to get some sleep, and guests snapped away as one cub bounded over his mother, and cuddled with the other lioness. It was a demonstration of their close bond, and also of the patience these lionesses have!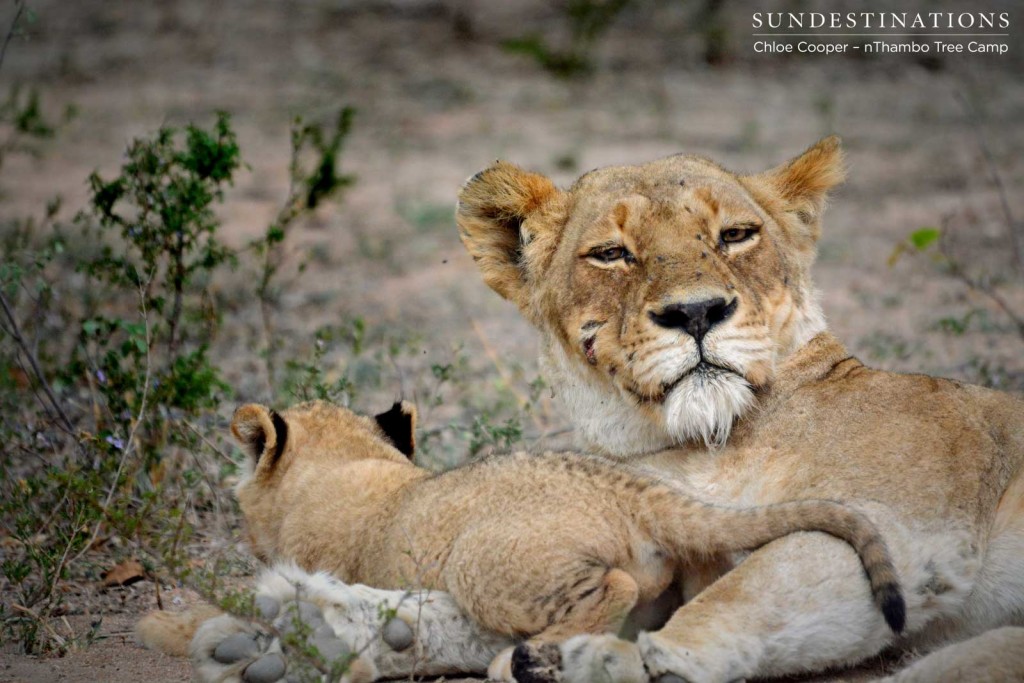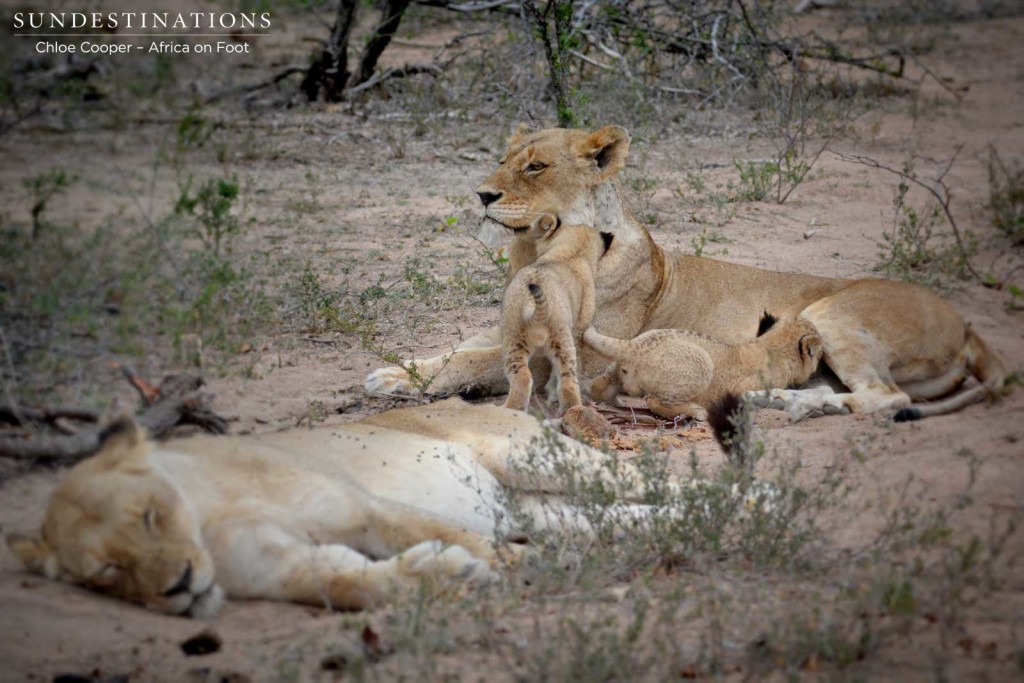 Over the weekend, the cubs and the Ross Breakaways kept quiet and we didn't see them once, but then last night's game drive delivered the goods and we had another fantastic sighting of the family of 4 finishing off a young buffalo. The cubs are over 2 months old now and are not yet eating meat, but they've showed some curiosity and interest in the carcass. It's not long now until we could see the little males joining in on the feast, as cubs usually start eating meat after 3 months old. They will however, continue to suckle until about 6 months old.
There's so much excitement in the bush and one can never tell what's around the corner, but these cubs are a real highlight for both guests and guides and we love watching them grow. It's still a dangerous world out there for them, and each time we see them we breathe a small sigh of relief!