During a 2-week mobile safari through Botswana's hot, wild landscape, Afrika Ecco Safaris ventured into the magnificent plains of Duma Tau in the Moremi Game Reserve. Duma Tau – meaning "call of the lion" – was just one of the many areas we covered in this revered wildlife destination, but what we saw there made it one of the most memorable. Rounding a corner and looking on to a wide open, grassy landscape, one can't help but think "cheetah". Perfect termite mounds swelled from the yellow grass, and a healthy stock of red lechwe, zebra, and impala filled the area. It couldn't be more perfect, and luckily for us, one lone, male cheetah thought so too…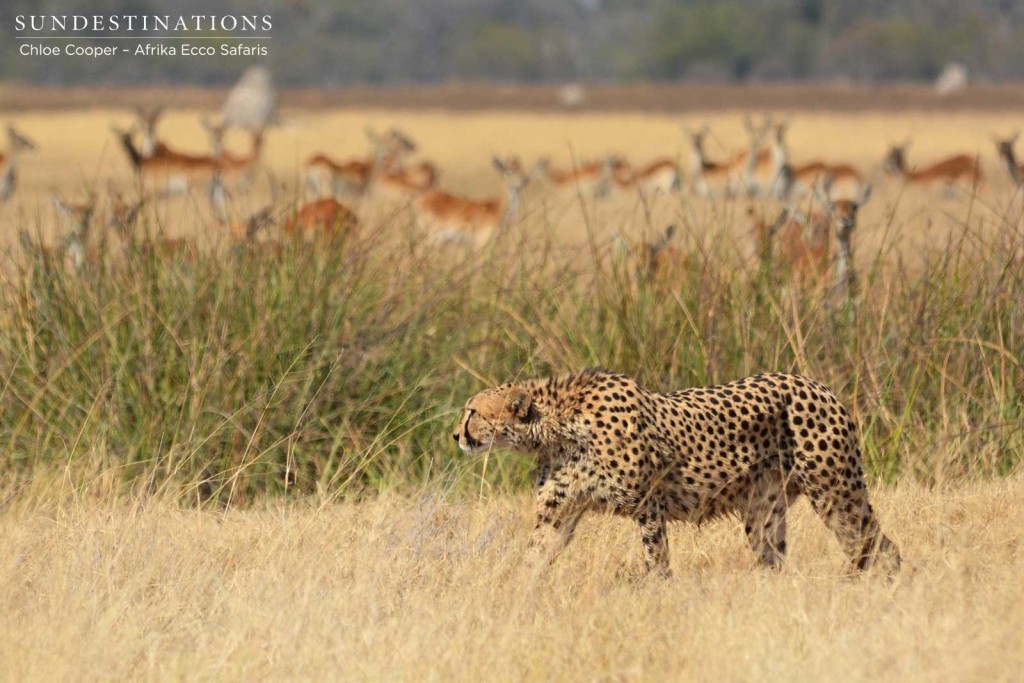 This cheetah was such a fine, large specimen that there was a moment of questioning whether he might be a leopard or lion as he lay far away, his form camouflaged by the grass. Soon enough he got up and his elegant physique gave him away: there was no mistaking he was a magnificent male cheetah.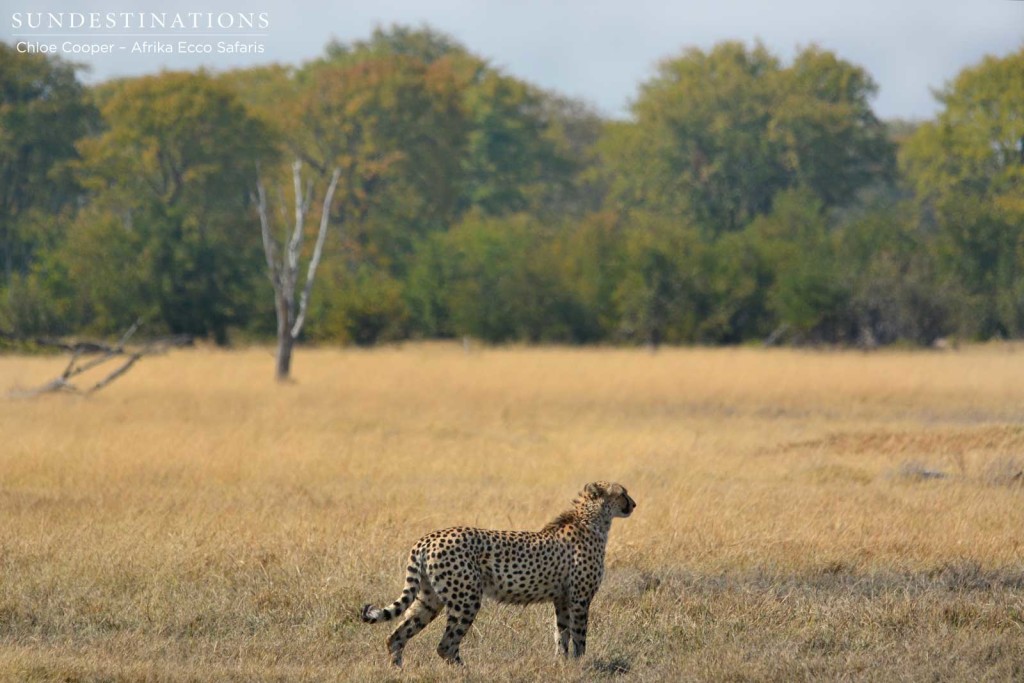 This is possibly the rarest big cat one is lucky enough to see in the wild given its endangered population status, and it is certainly one of the most interesting and awe-inspiring animals to watch. We held our breath and fiddled hurriedly with camera settings as our Afrika Ecco guide, Baker, got us into position. It was just us and one other vehicle on the scene and we managed to get front row seats from which to watch the spectacle unfold. The cheetah walked right passed our vehicle, but we noticed that he hadn't adopted the classic, liquid shoulder-blade movement and stealthy crouch of a stalking cheetah, and was rather boldly surveying his surroundings and strutting right out in front of the animals.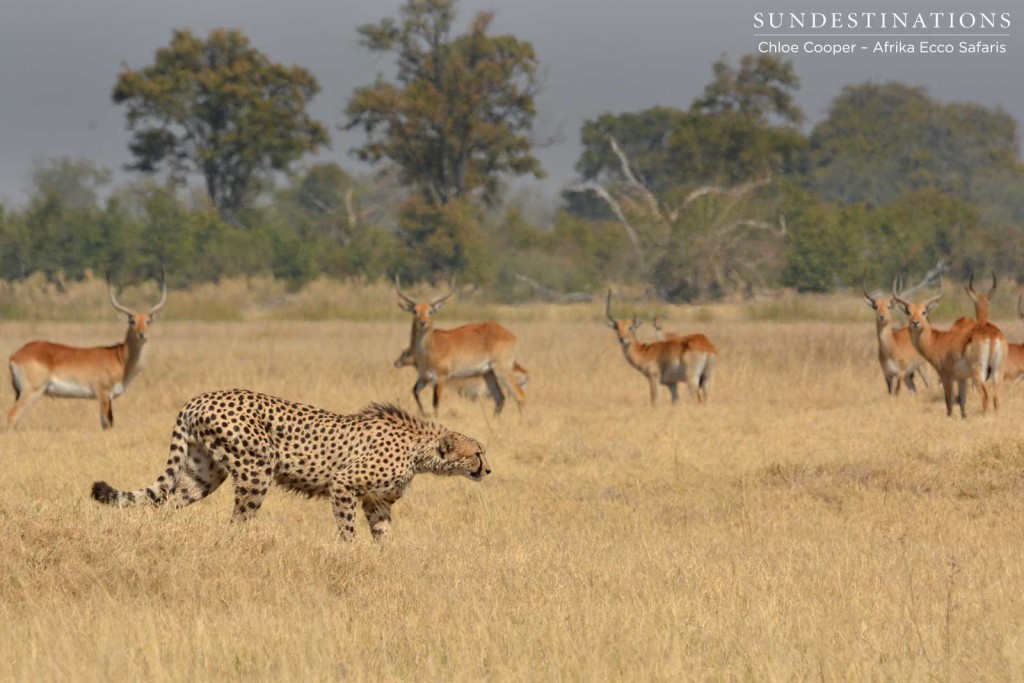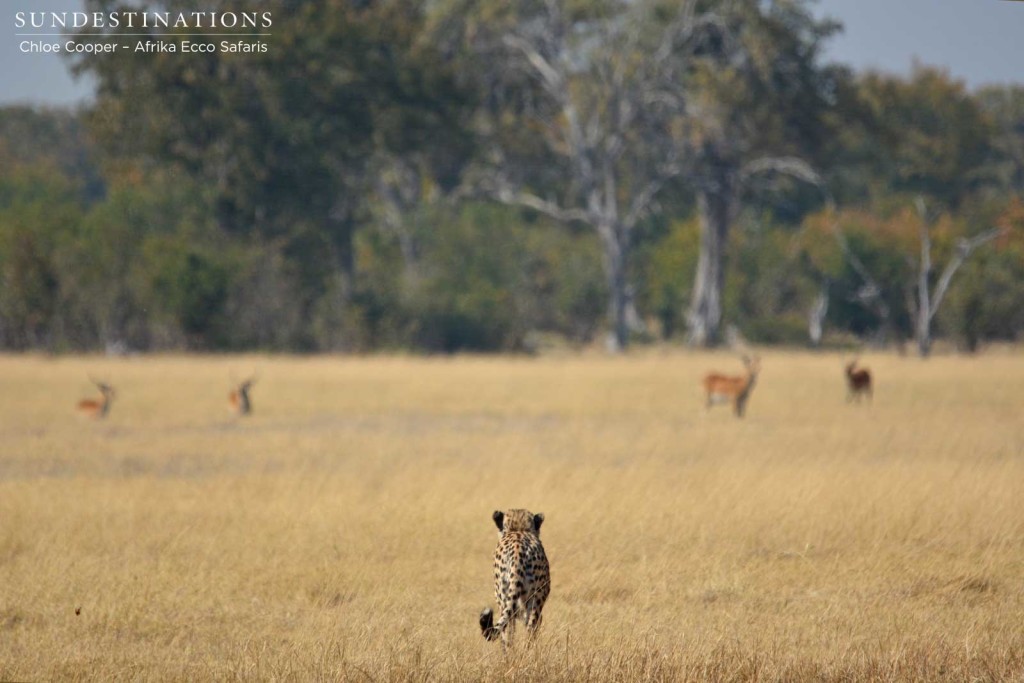 The red lechwe were gathered in a large group and were barking noisily at the predator as he casually headed for a termite mound. A couple of zebra trotted nervously out of his way and then, once they felt they were out of harms way, stood and watched as the graceful cat covered the open ground between them.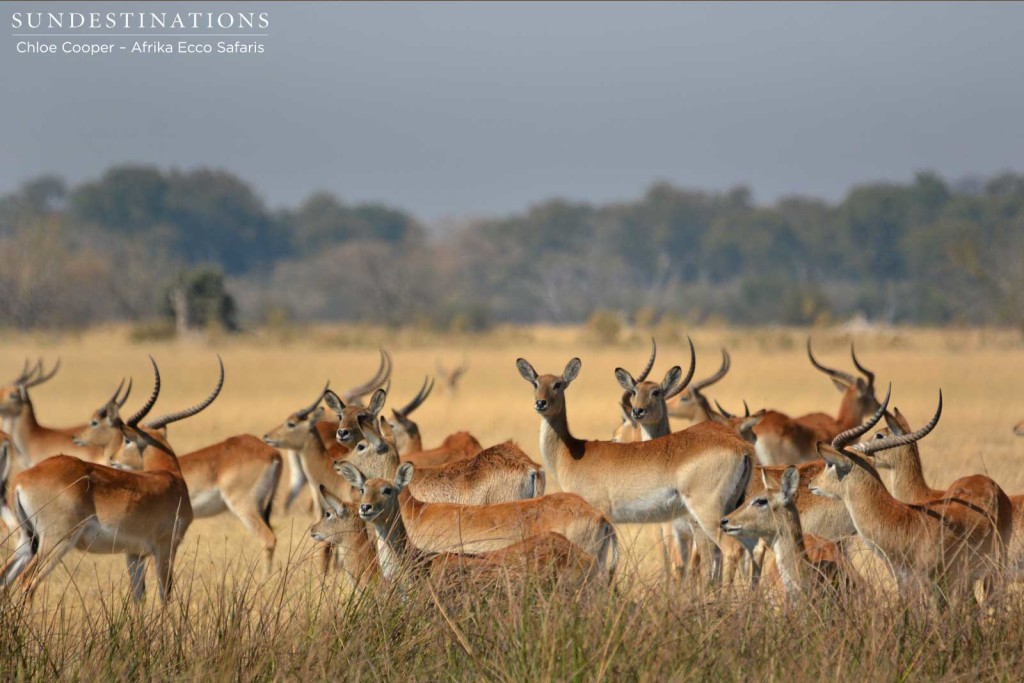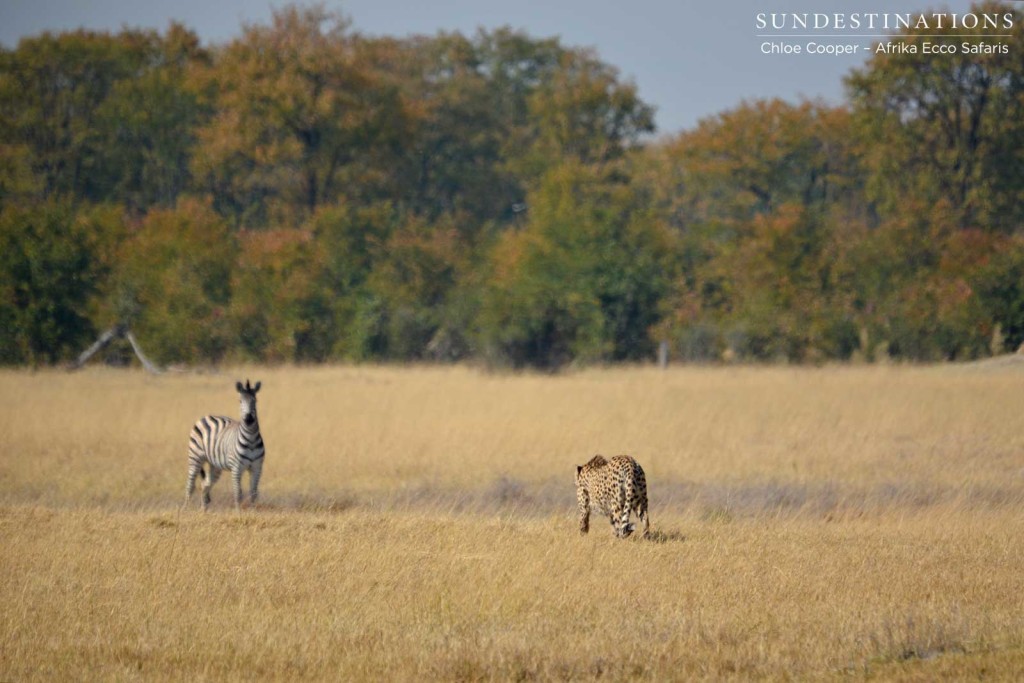 The sounds that filled the air were of epic Africa: zebras calling, impala snorting, and lechwe making the most noise of all. Guineafowls and spurfowls  screeched from the bush, and camera shutters only added to the commotion. But the cheetah wasn't taking any notice! He had clearly given up on his hunt and headed for the foot of a termite mound to rest. His audience continued to watch him with a beady eye, but he stretched out, yawned, rolled over, and eventually picked himself up again and headed for shade.
And so came the end of our unforgettable cheetah sighting in the Moremi Game Reserve, but it certainly was not the only unforgettable sighting the Moremi offered us.
More Afrika Ecco experiences here:
Chobe River boat cruise to end a fantastic mobile safari.
A honey badger and a goshawk forage together in the Central Kalahari.
In Search of the Pel's fishing owl in the Okavango Delta.