A Botswana mobile safari is a back-to-basics experience designed to showcase the wild from a unique, off-the-beaten track perspective. Days are spent exploring the wild with local guides, while evenings are spent relaxing around a campfire in remote regions away from where tourist-type safari goers frequent. The quintessential mobile safari is akin to glamping: tents are set-up for you, and you don't have to lift a finger. A mobile safari in the Okavango Delta should be your first port of call when opting for a more adventurous safari experience. And you should choose Mboma Island Expeditions – if not for their awe-inspiring location, then for their simple sense of mobile safari luxury.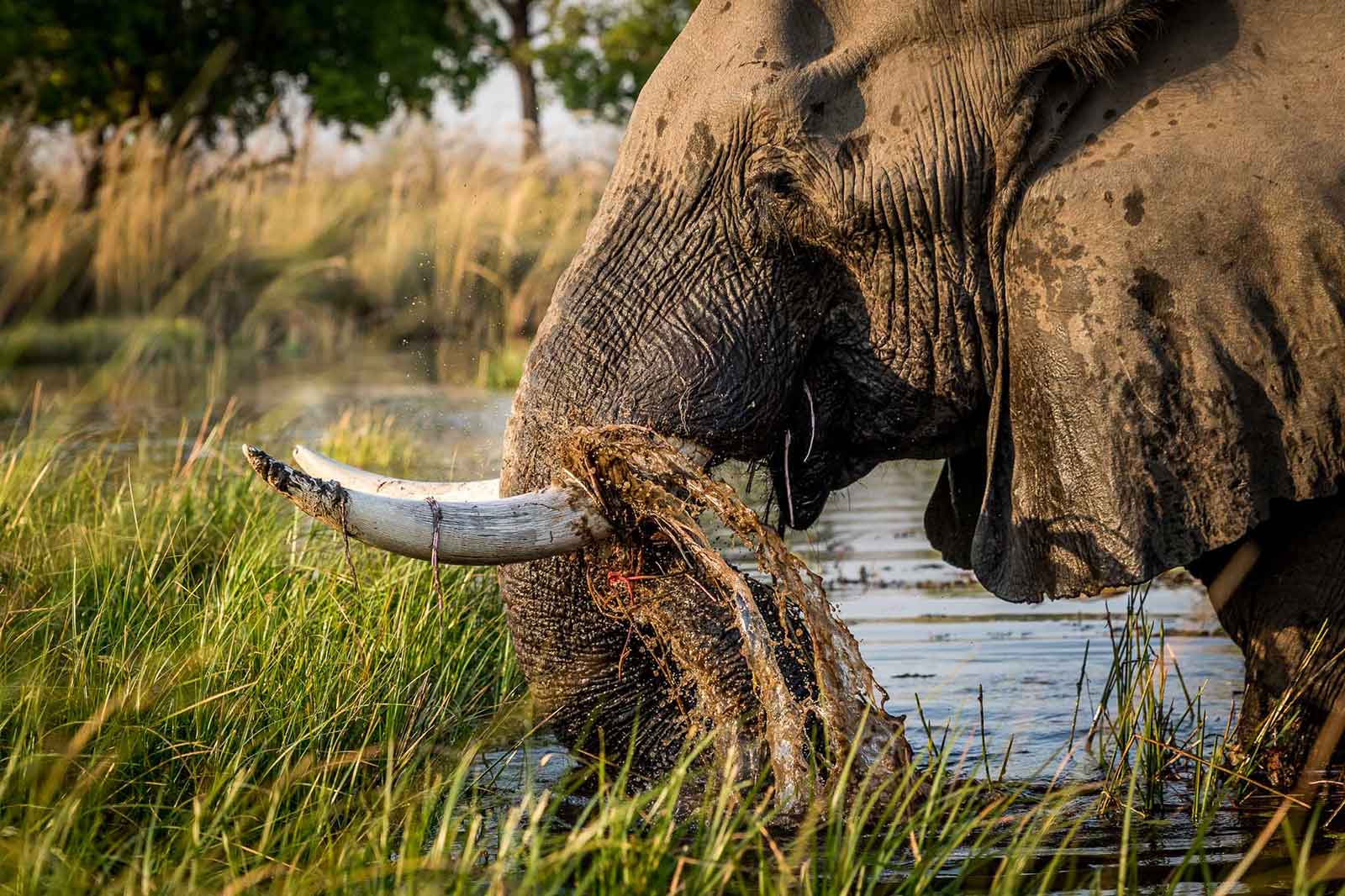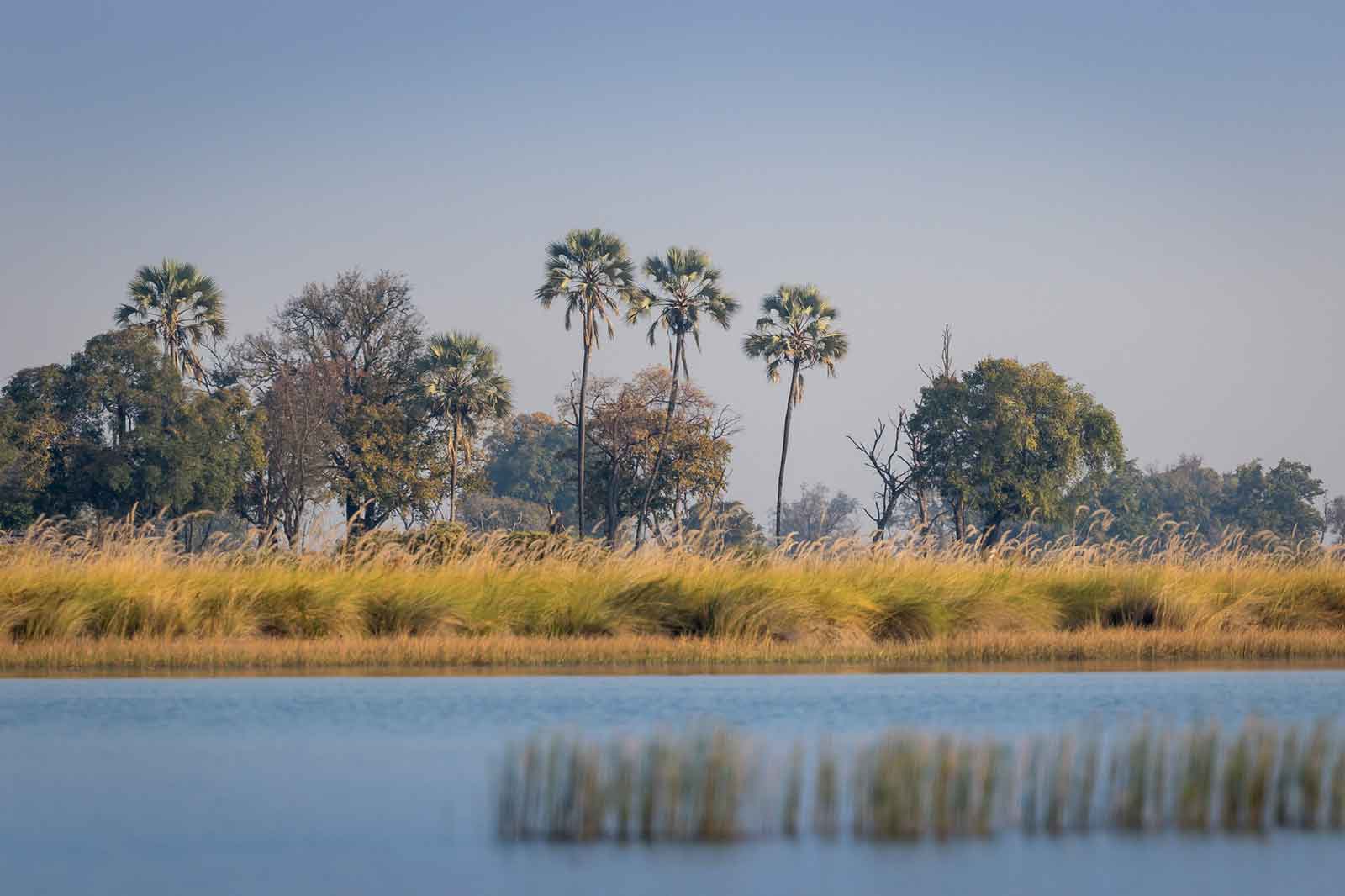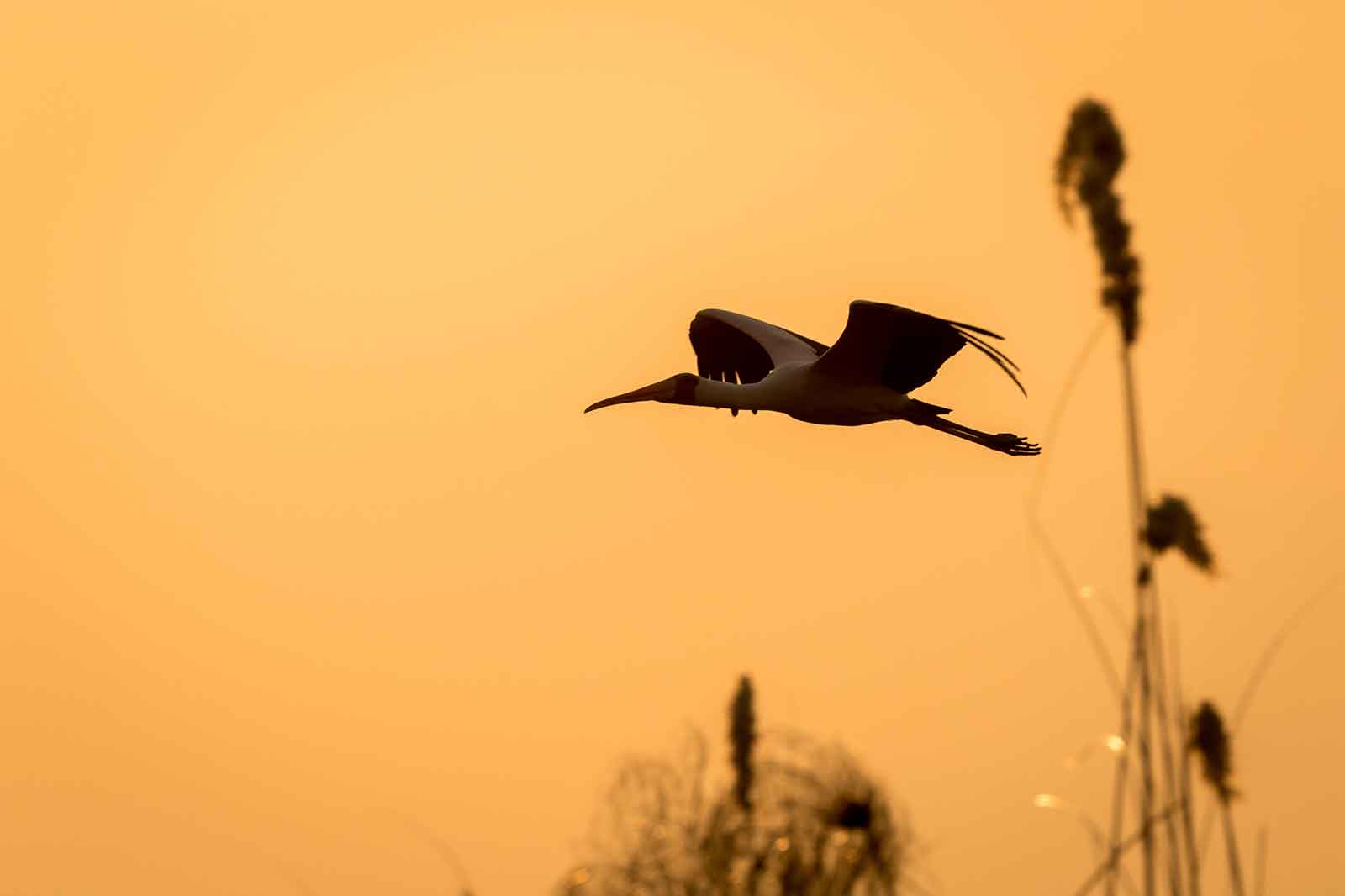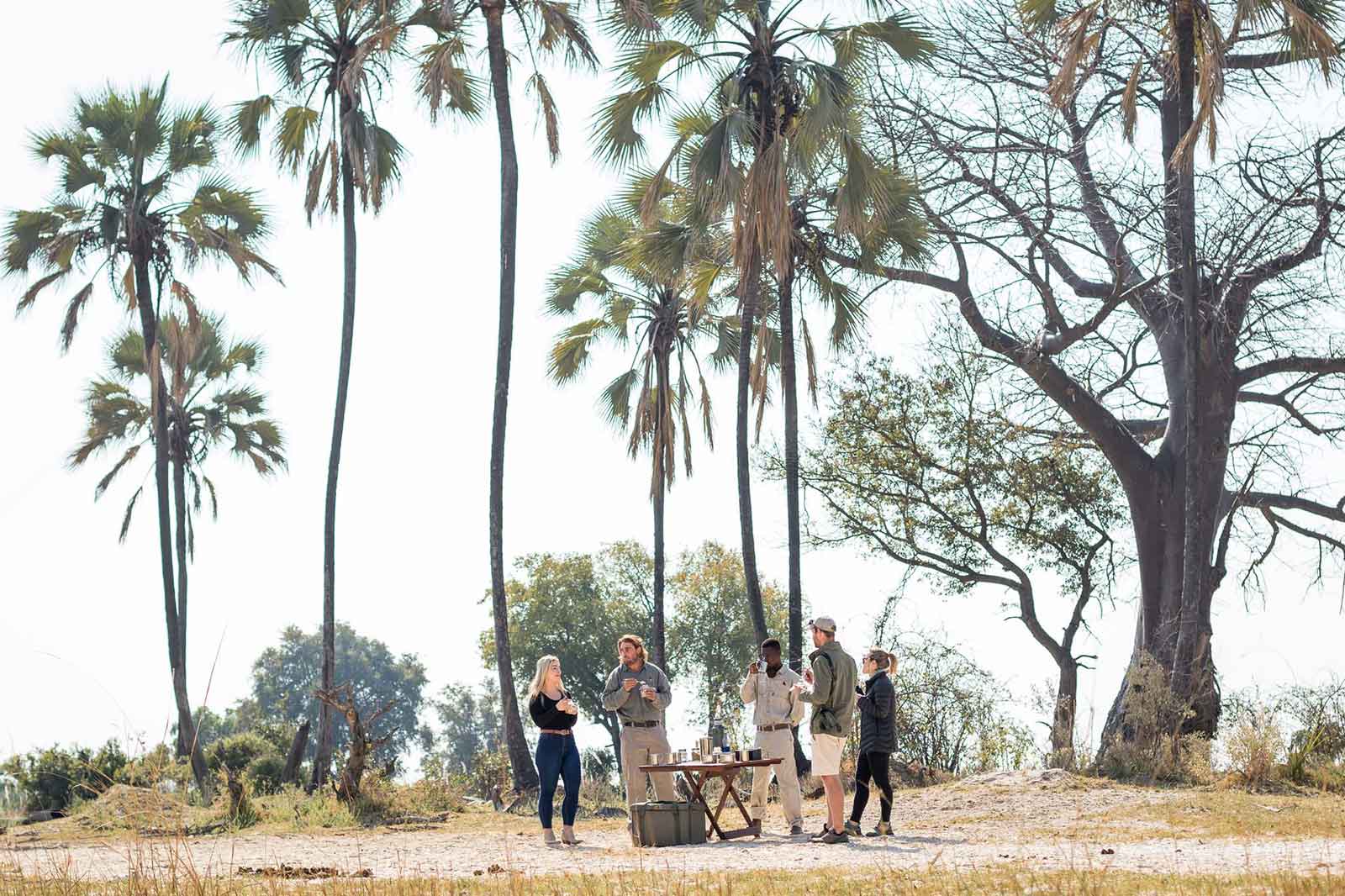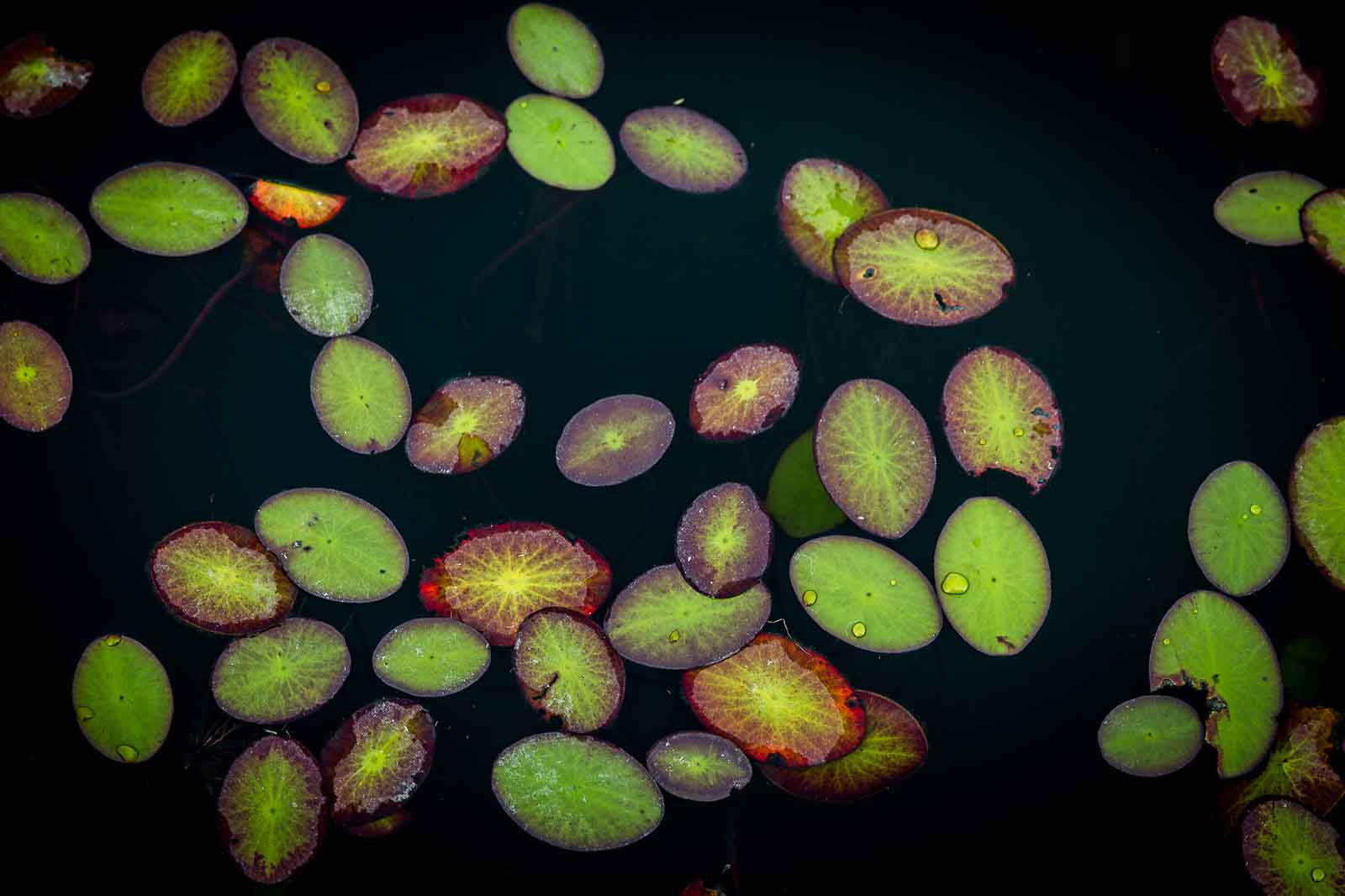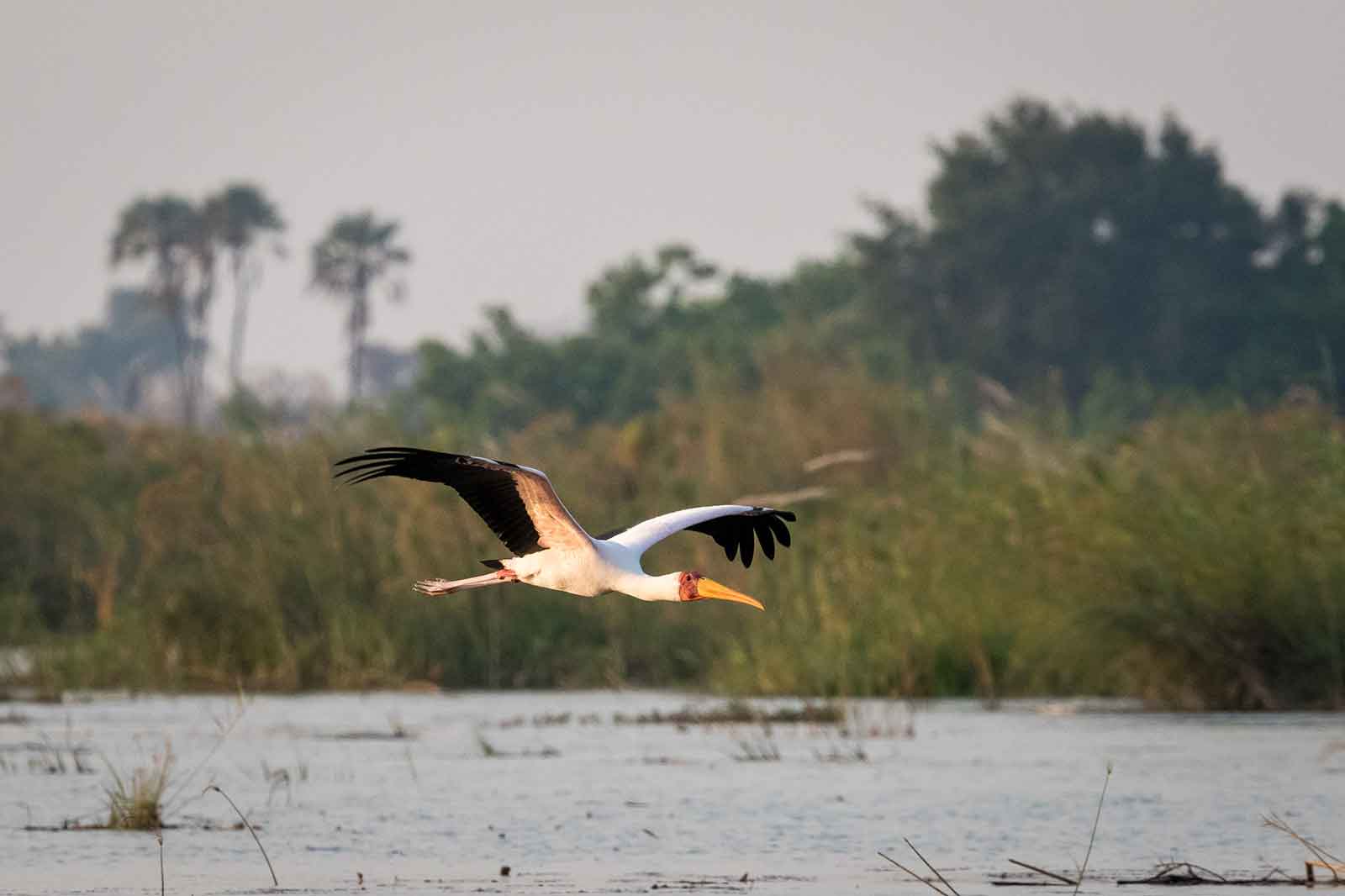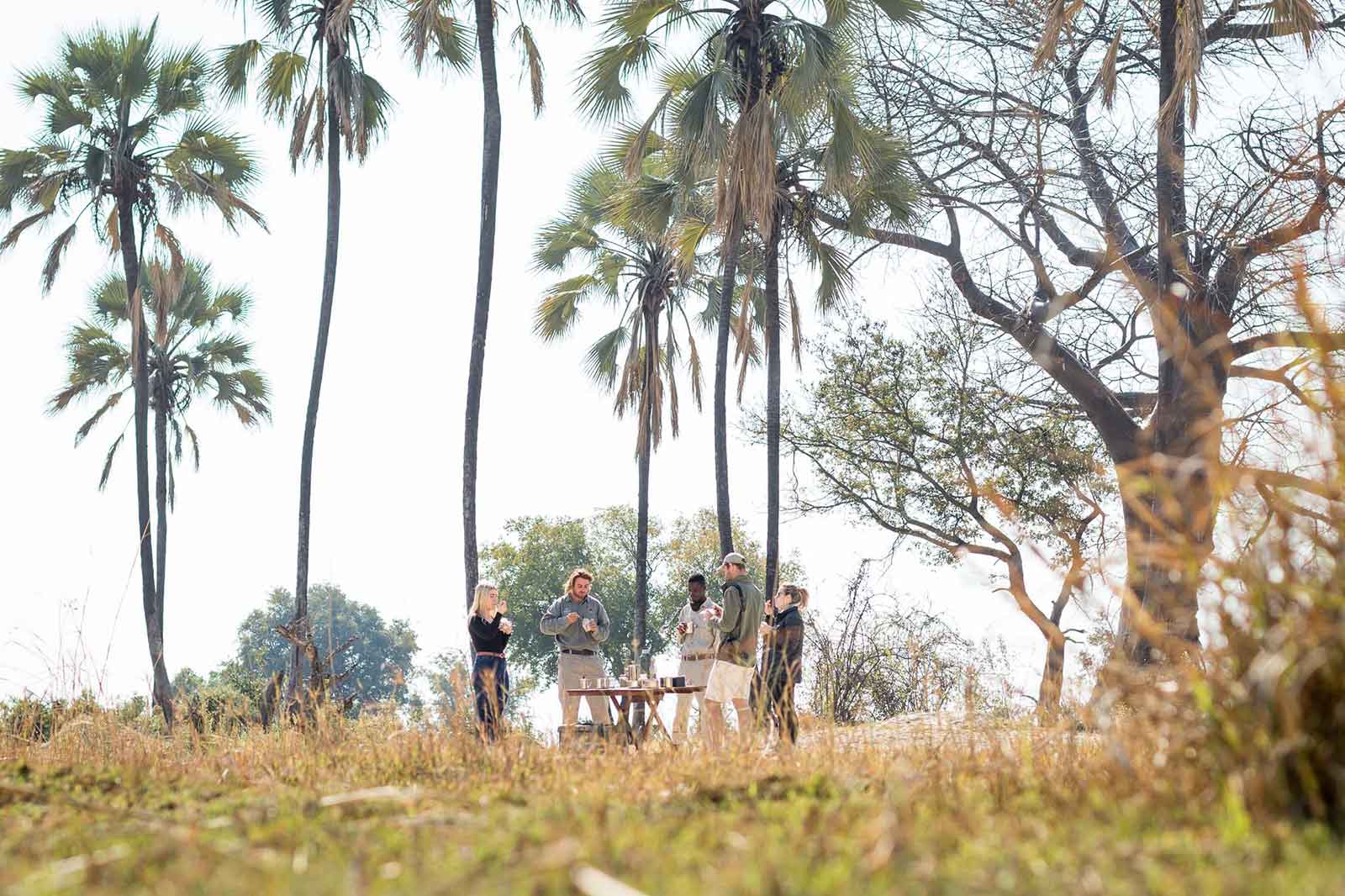 If you've followed us closely, you're certainly no stranger to Mboma Island Expeditions. We've shared refreshing images of the cuisine, interiors, and friendly faces at this charming and quintessential Botswana mobile safari camp. But what we haven't done is introduce you to their backyard, and how the team maximise the safari experience by offering an array of immersive activities.
So, just WHERE is Mboma situated?  In a sliver of wilderness paradise in one of 3 remote camp sites on the tip of the game rich Moremi Game Reserve. The campsites are located on the floodplains of the meeting point of the Okavango Delta's waters and the Moremi's grassland terrain. The camp is flanked by swaying palm trees, and open sections of savannah leading down to reed-lined waterways. For landscape photography, this is the place to be. That iconic shot with the elephant in the foreground with tropical palms resting against blood orange skies? That can be photographed in Mboma's backyard, along with plenty of other wonderful sightings.

Okavango Delta Mobile Safari Activities
Mboma's Okavango Delta mobile safari activities range from game drives to boating, and traditional mokoro. Each activity introduces adventurers to a new way of experiencing the wild, and offers abundant opportunities to spot game from unique angles. There are huge herds of elephants in the area, so it's pretty common to spot giant jumbos around every corner. Birders can delight in knowing that this is the home of waders, kingfishers, and huge birds of prey. And yes – predators are rife in the area!
Game drives are conducted in open-topped game viewers and led by knowledgeable and friendly guides. Drives take place in the Moremi Game Reserve where it's highly probable that you'll spot big cats. Most wildlife in the Moremi has become accustomed to the presence of game viewers, and don't see them as a threat. Guests can enjoy up close and personal sightings of wildlife.
When the water levels are high, Mboma uses motorised boats to explore the mosaic of papyrus-lined water channels and lagoons that make up the Okavango Delta. Boating is ideal for photographers and birders, as there is ample room to keep your equipment.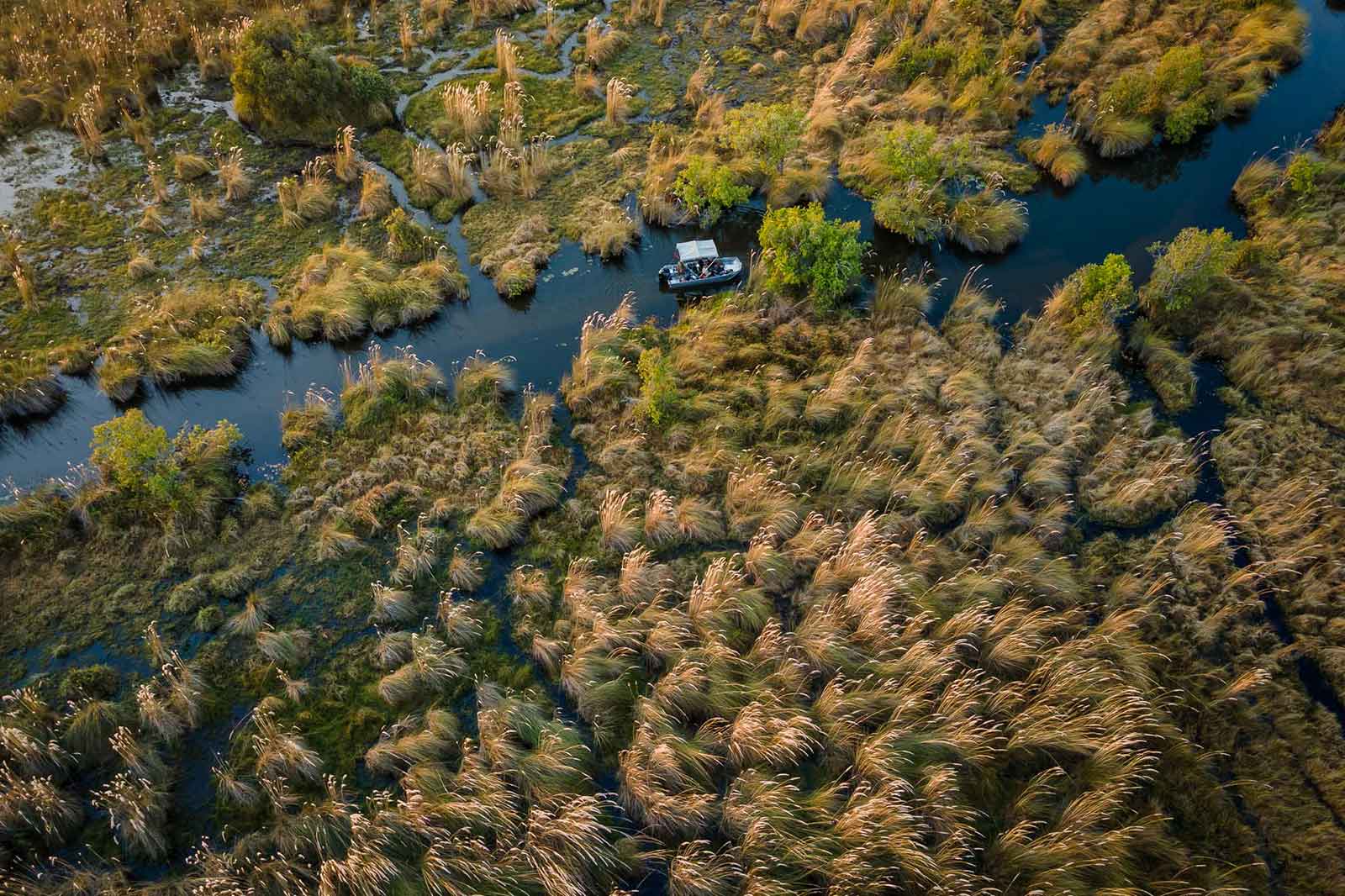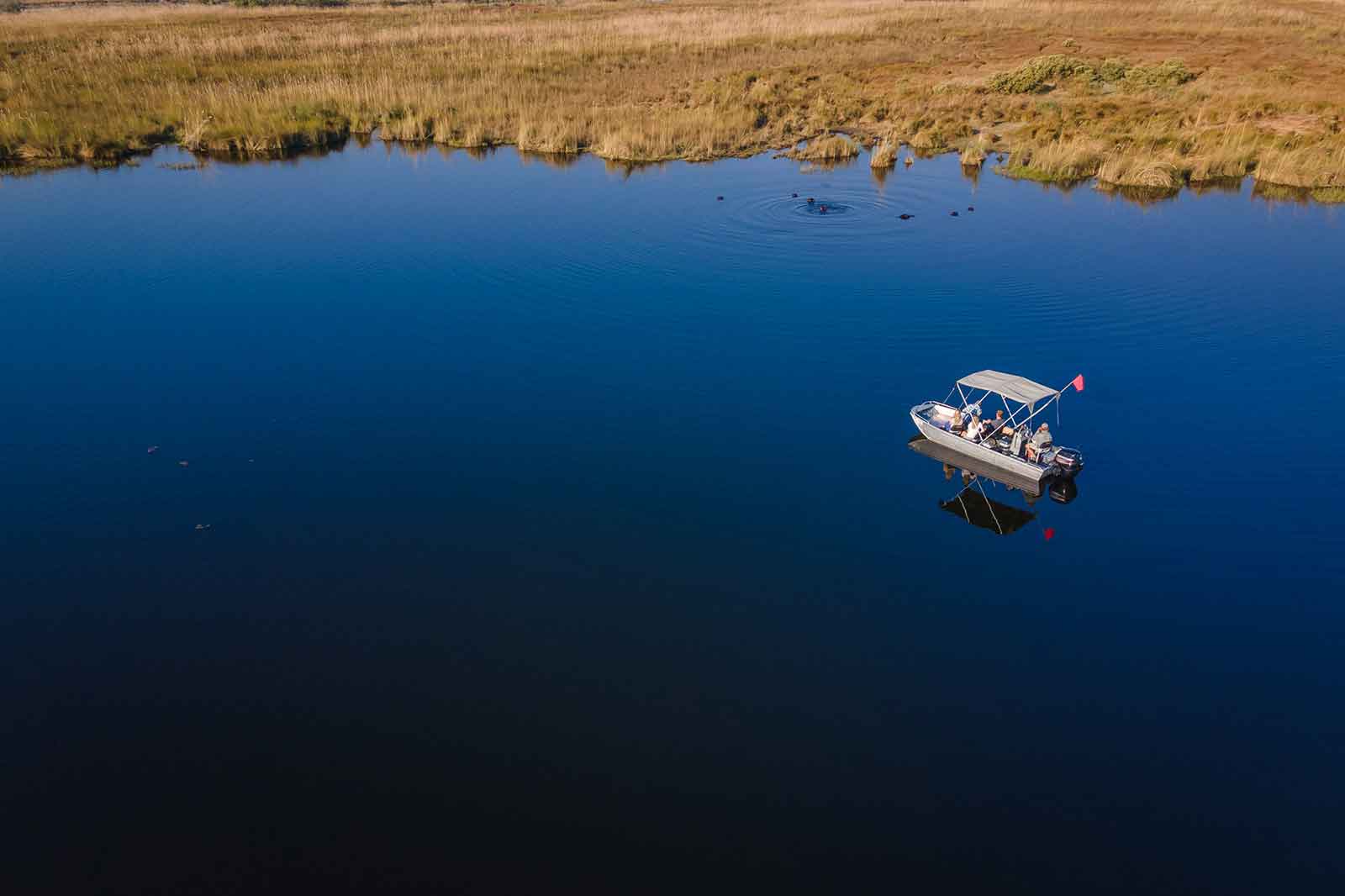 Another exciting activity is the traditional mokoro experience, one of the main highlights of any Okavango Delta safari. A mokoro is a traditional dugout canoe that is used to navigate narrow channels of the Delta, and is controlled by a professional poler who will guide you through the waters. A mokoro excursion provides ample opportunity to see the smaller things like painted reed frogs, sitatunga, and malachite kingfishers.