One way to explore this world-renowned wetland paradise is to jump into the seat of a mokoro and glide through the reeds at eye level with hippos (for the bucket list), but another equally as thrilling, but less intimidating way of viewing hippos is to cruise through the Delta in a motorised boat. Xobega Island Camp is located on a remote island of the Okavango Delta and can only be accessed via a 45-minute boat ride from Mboma boat station in Moremi Game Reserve.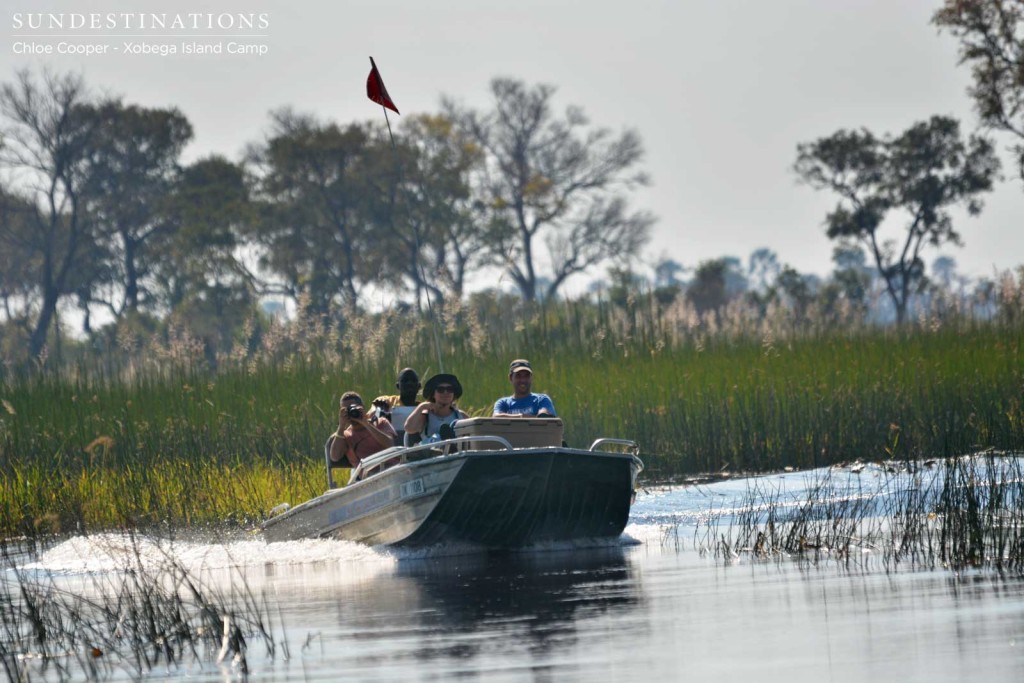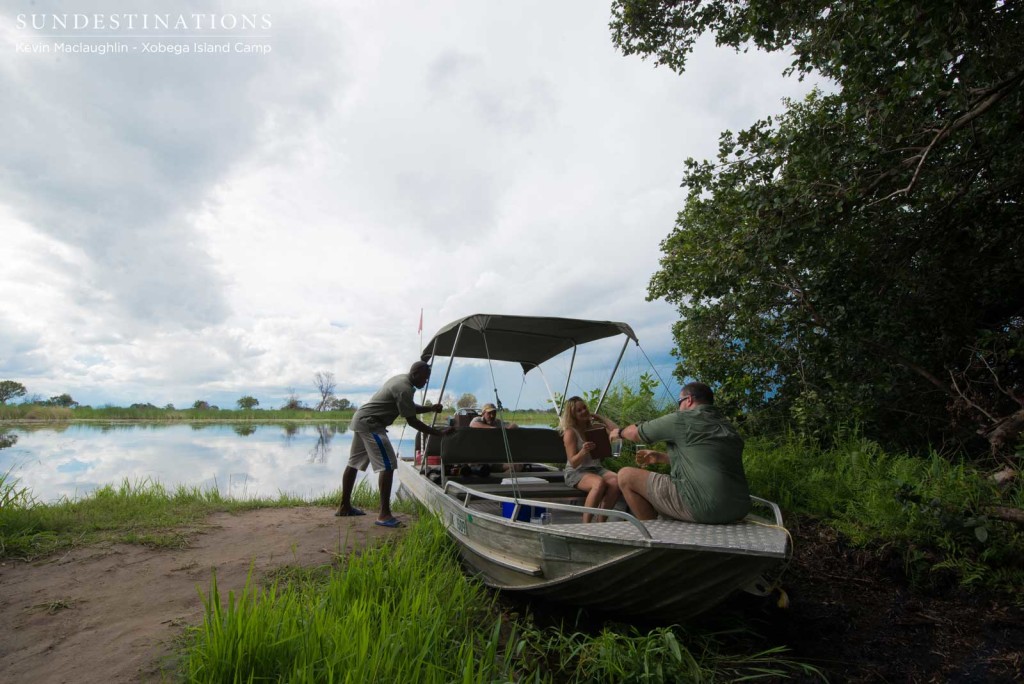 Once on the island, boat cruising is the primary game viewing activity, and it is one of the most relaxing and breath-taking ways to view the Delta and its abundance of birds, and water-loving herbivores. Every morning as the sun rises, your Xobega Island guide will invite you aboard – cameras and bird books at the ready – and set out into the first light of the day. The boats are aluminium and have cushioned benches with back rests for comfortable seating, and a canvas shade cover overhead to protect from the sun.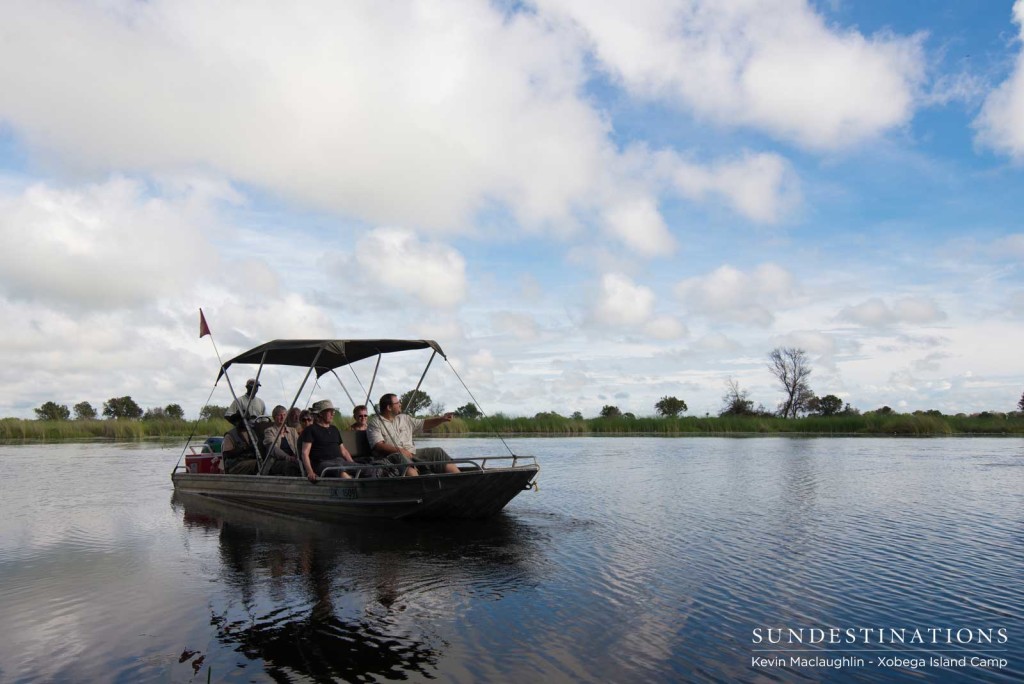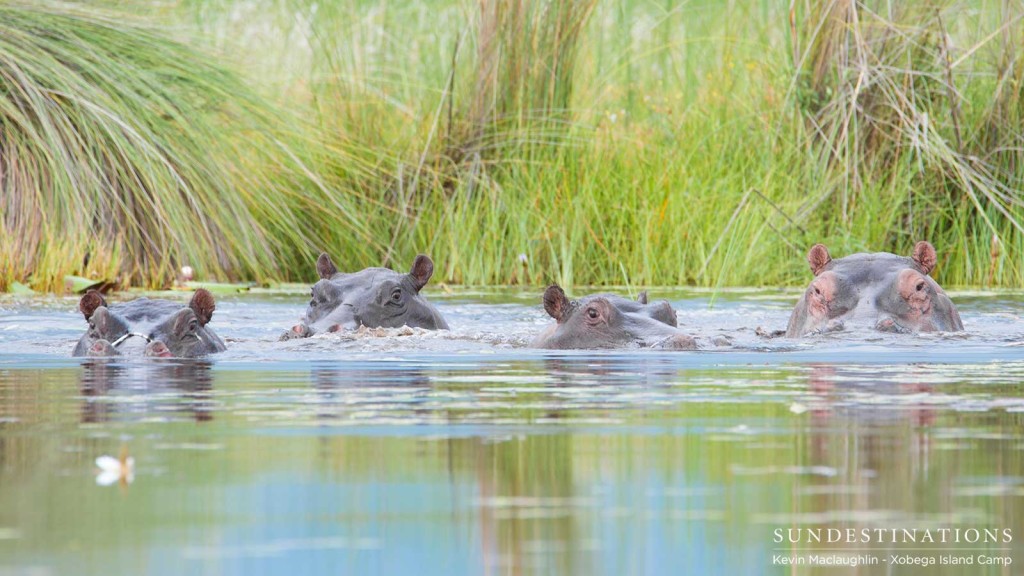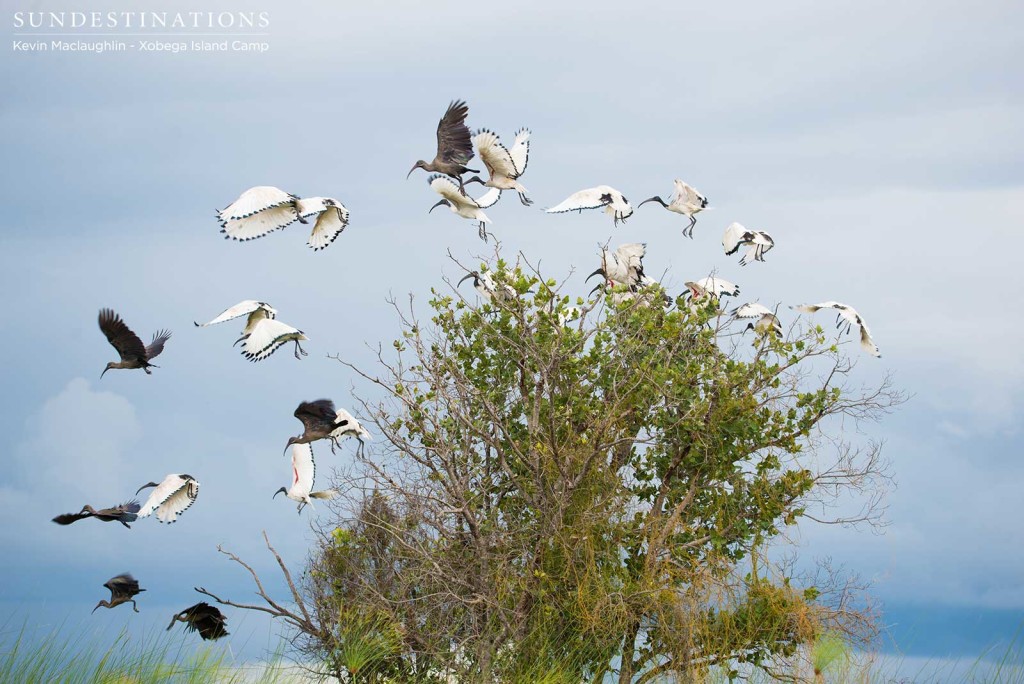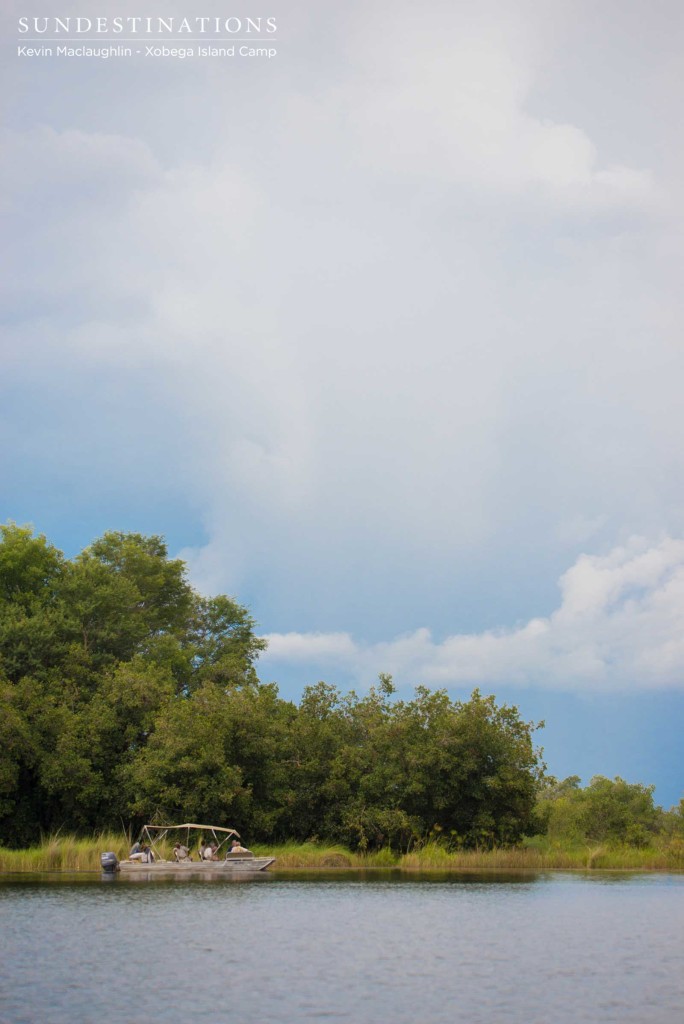 All sides of the small boat are open and offer 360 degree visibility of the surroundings. Xobega's guide and skipper drives the boat and allows ample time for admiring the various animals and birds you encounter, while offering interesting information about the different species seen en route. Hippos rule the waters of the Delta, and here you will discover just how many pods of hippo are located in the blue-green channels.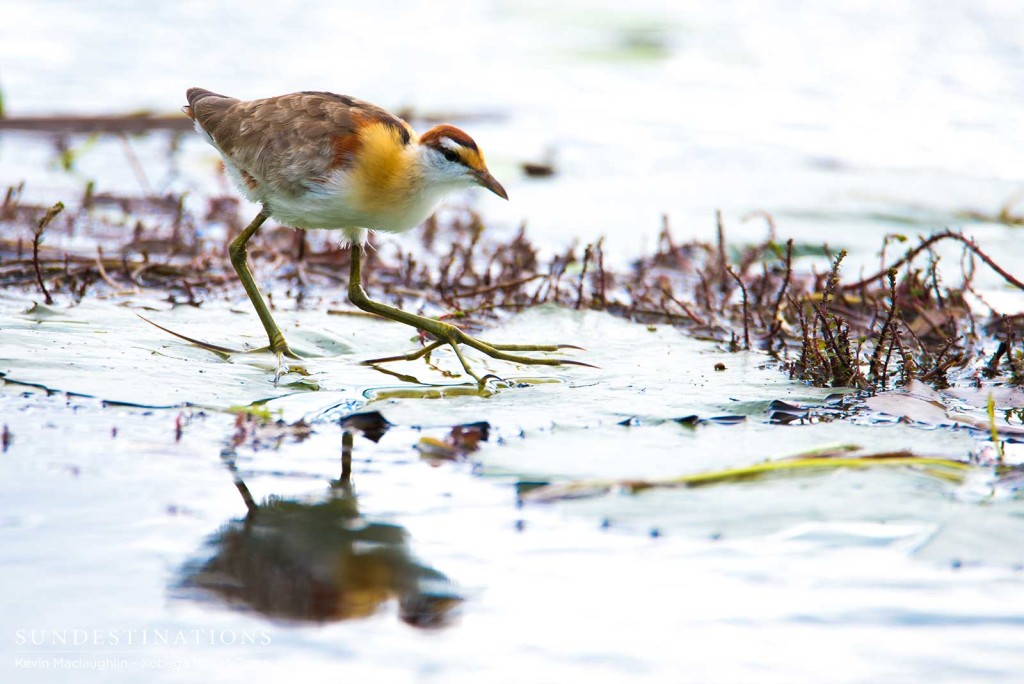 Morning boat cruises include a brief coffee stop, which your guide will have prepared for with a hot box of tea, coffee, milk, mugs and rusks. At tea time, your guide will pull up on an island where you can stretch your legs (keeping an eye open for elephants and other animals), and enjoy a cuppa among the trees and wild creatures of the Delta. Sunset cruises take place in the afternoon  when the sky is at its most beautiful and birds are most active. Stop for drinks on the water and enjoy the last of the day's light before returning to Xobega Island Camp for dinner and another night on this Delta island.