The soft light of the Klaserie bushveld floods the landscape with golden hues and creates a gentle, surreal atmosphere; enamouring onlookers with its ethereal golden glow. Smothering the colourful landscape below with its pastel colours, this is the time of day that heightens our feelings, softens the senses and ultimately gives the bushveld a romantic hazy glow.
These images are a far cry from the slew of big cat images we've recently shared.  We decided you needed a much needed break from the tumultuous world of big cat ruthlessness. The dark and death-defying stunts of cats that shred the crimson flesh of plains game always provides a certain emotive complexity to a safari.
While kills can be awful to watch, at the same time it's beautiful to watch the wild unfold before your eyes. Today we focus on the simplicity of the Klaserie and leave the myriad of mixed emotions alone for a day.  Even if its just for a moment that we indulge in the hazy glow hovering over the reserve before the unpredictable night sets in, we still need to celebrate this sliver of the soft side of the bushveld.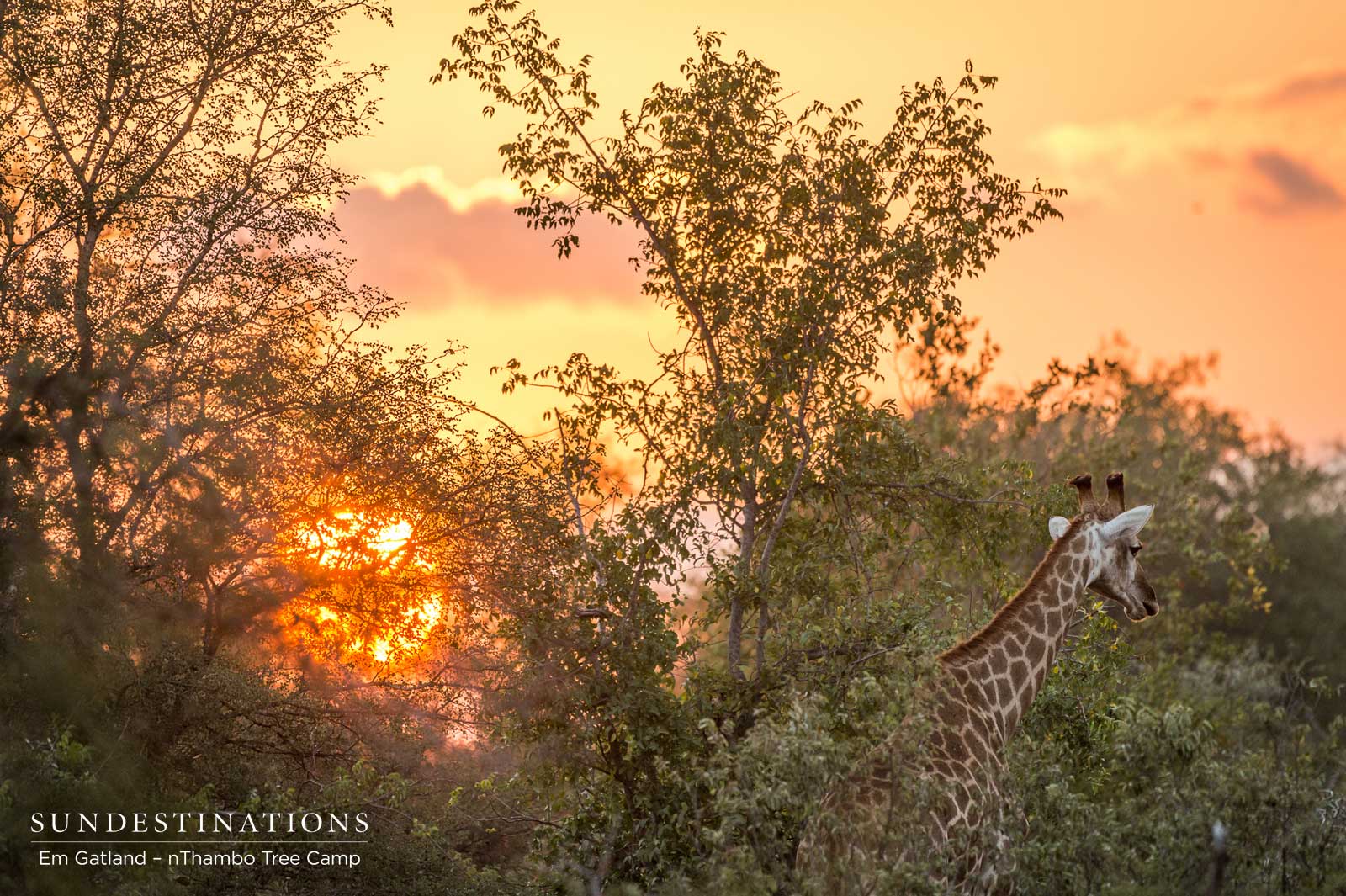 Photographers Em Gatland and Kevin MacLaughlin; and the rest of the talented photography team at Africa on Foot and nThambo Tree Camp often wax lyrical about the natural light of golden hour. It's a much celebrated time in the bushveld and provides they idyllic natural setting and backdrop for award winning photos. This is also the time when we see herds and dazzles of plains game settling into a safe zone before blackness descends.
What do our herbivores and non-predatory plains game do after the sun sinks into the horizon? Well, for one lets look at zebra. They tend to sleep standing up and will only rest while in the safety of herds. The most interesting of the plains game is the giraffe. They don't sleep for longer than five minutes at a stretch and are incredibly vigilant while resting. An adult giraffe can survive on just 30 minutes of sleep a night! As for the Cape buffalo, they don't have the greatest night vision but do have acute hearing and also function on a minimal amount of sleep – roughly an hour!
Dreamy, placid and peaceful. We welcome you to the warm glow of the bridge between day and night.