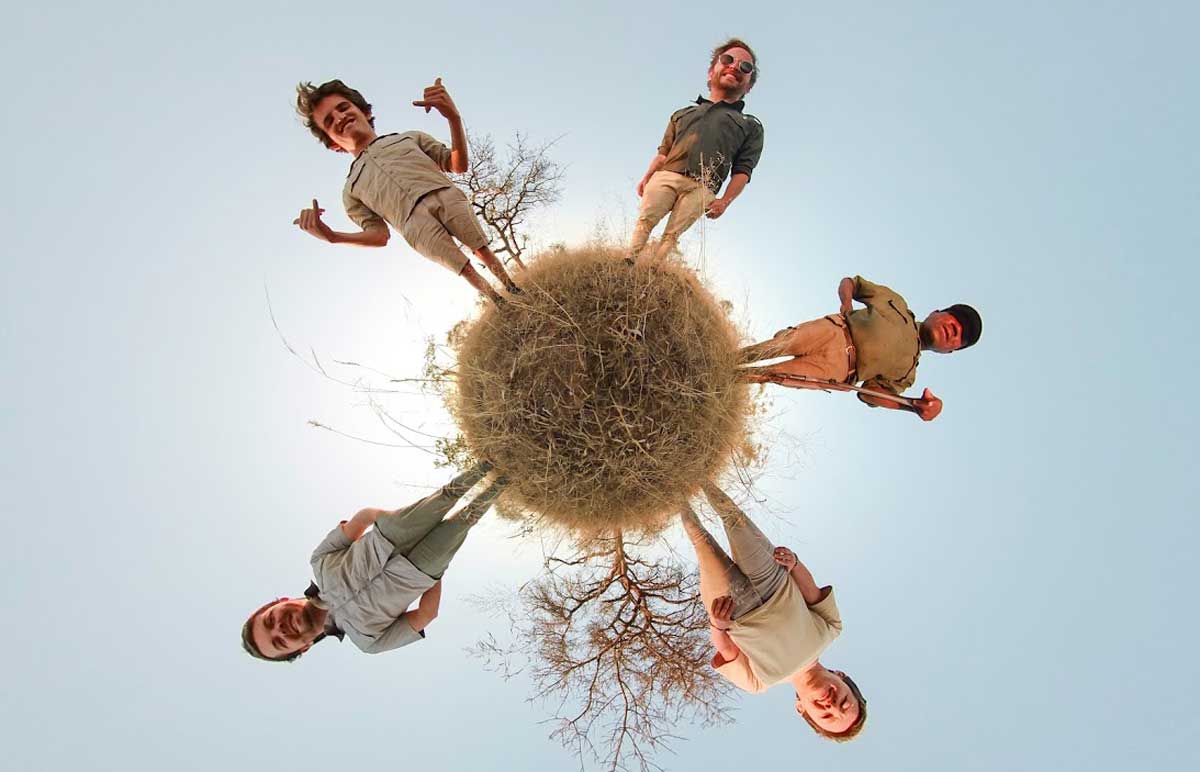 What is Virtual Reality (VR), and why have Sun Destinations climbed aboard the VR train?
Virtual Reality tours provide an all encompassing sensory experience that allows the viewer to fully immerse themselves in an environment. We're talking 360 degree views of a lodge, hotel, action sports, and their surrounds. The stills and videos transport the viewer to the location, providing an opportunity to feel like you are physically there without actually being present. Sun Destinations decided it was time to keep up with current digital trends and move from video towards a more interactive environment.
The world is progressing from video to virtual at a rapid rate, and the gen Xs and Ys are the guests of the future.  Sales of Sony Playstation VR and Google cardboard are skyrocketing – a clear indication that the masses are craving a more 3D experience. We want all categories of guest covered and it's time to include the future in our digital strategy. Virtual Reality doesn't provide the smells of the bushveld and the sensation of being there, but it's a step closer than simply watching a video.
"It was imperative that we combined safari with innovation to allow our viewers to move from discovering Africa's hidden secrets, to immersing themselves in Africa's hidden secrets. " – Carolynne Higgins
How do you watch the Virtual Reality videos and tours?
The Virtual Reality videos are uploaded to YouTube, where you can view them as you would a normal video. While playing the video on a desktop you will notice a controller with 4 chevrons in the top left hand corner. Click on the chevrons to move around. If you prefer keyboard shortcuts then use W A S D to navigate your way around the video. Alternatively, you can simply click on the video and drag left/right/up/down.
You can also view the video on your mobile device. Simply play the YouTube VR video and move the device around to get a different viewpoint.
For the optimum virtual experience we encourage you to use a proper VR viewer. The standard of headset you use is completely up to you. If you're a serious gamer you'll no doubt want an optimum VR experience. If you're curious and want a casual VR experience, then there are plenty of affordable options on the market.
Here are a few options for VR viewing : 

Google Cardboard : Google Cardboard is the most affordable way to view virtual reality videos. Simply buy the cardboard and download the app. There are also a number of other cardboard viewers available for a fraction of the price.

Oculus Rift :  The Oculus Rift is a top notch, high-end virtual reality headset developed by a division of Facebook Inc. It provides a completely sensory experience and simply requires a high-end PC for its state-of-the-art functioning.

VR Headsets : There are a number of VR headsets on the market that range from cheap to mid-range, each  with their distinct strengths and weaknesses.
How were the Virtual Reality videos made?
We decided to source local conservation and digital experts, ReWild, to create virtual videos and 360 degree footage for a handful of our camps and lodges. The team from ReWild have plenty of bushveld experience and knowledge of wildlife. The idea was to showcase the bushveld while on foot and also create 360 degree camp walk-throughs.
"Rewild aims to create positive impact through film and VR, through working with innovators and change makers who value people, wildlife and our planet " – ReWild Team
The team spent a couple weeks at our camps and moved from location to location, capturing footage along the way. The process was similar to shooting standard videos, but the equipment vastly different. With the high-tec equipment used, it wasn't always possible to get up close to wildlife. Respect for the environment and not being intrusive was paramount to the success of this project.
The creation of VR tours is complex, and it involves stitching together a set of stills to create a 360 degree experience. We worked closely with ReWild over a period of a few weeks with our videographer, Rogan, driving the project. Many hours were spent sitting, observing and waiting for the perfect moments!
How many videos have the ReWild team created?
There are a number of stills that have been produced, and we're currently in the process of uploading these while the videos are being created for a select few of the Sun Destinations property. We are launching first with the Africa on Foot Virtual Reality Video and will move forward from there. If you are interested in seeing the 360 degree stills, please check out the scenes from Roam Private Game Reserve :
http://wetu.com/iBrochure/140457/ROAM_Private_Game_Reserve
Experience the wilderness first hand, and immerse yourself in Africa's hidden secrets.