Innocent Modise, with his friendly demeanour and warm smile is the perfect addition to Xobega Island Camp. With his range of expertise in the tourism industry, local knowledge and experience in the hospitality industry; Innocent was the obvious choice to fulfill the role as Xobega Island Camp's manager. Innocent looks after the day-today running of the camp, makes sure everything runs smoothly and attentively tends to guests' needs. Oh, and he also ensures the curious resident elephant on the island is observed from a safe distance by guests.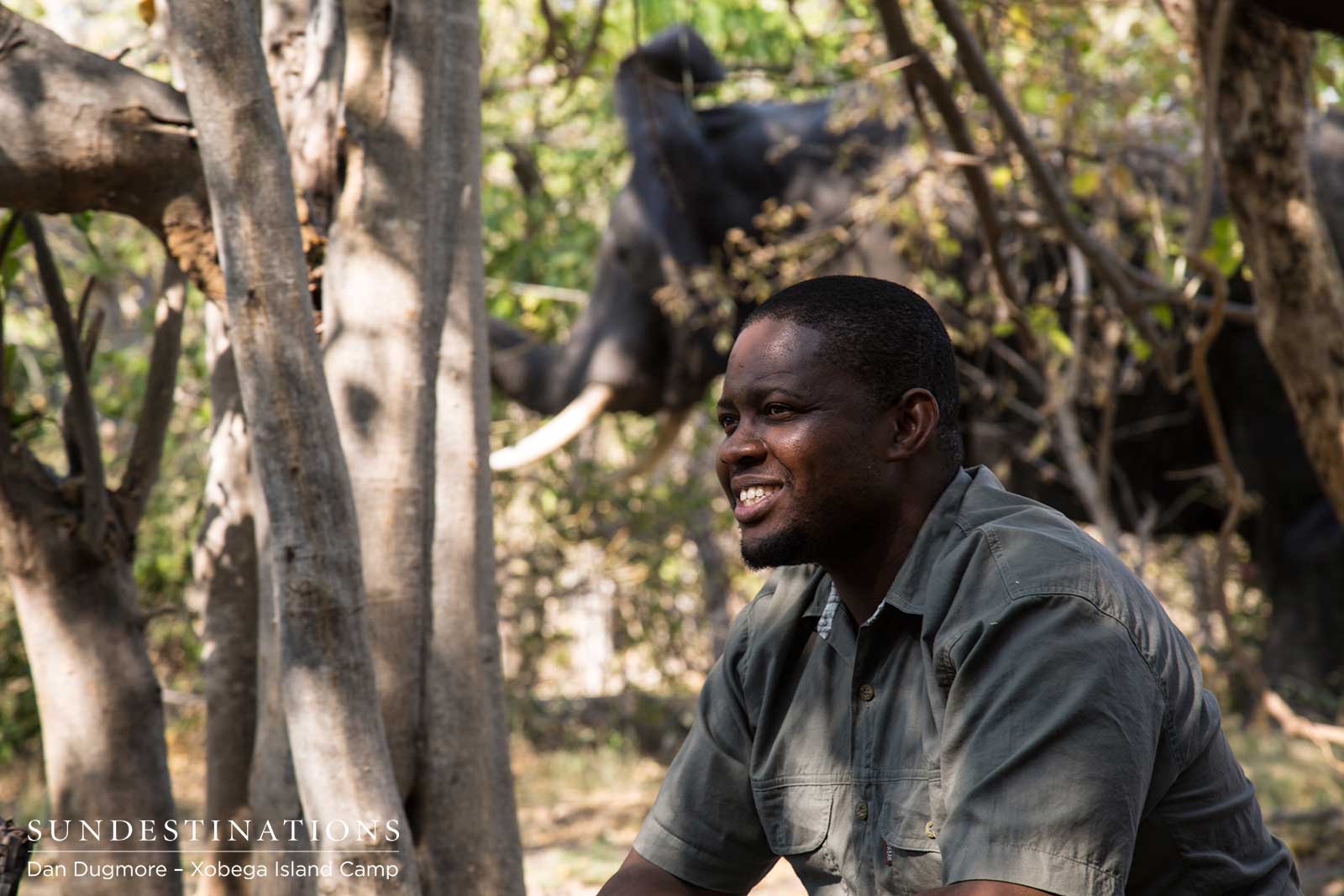 Xobega Island Camp has recently undergone a build and a refurb; and is currently in the process of adding the finishing touches to an already secret, tropical paradise in the middle of the Okavango Delta. Innocent is lucky enough run a rustic, yet simplistic luxury camp surrounded by untouched wild.
Tell us a bit more about yourself, Innocent. We'd love to know more! 
My name is Innocent Modise. I am a young and active gentleman from Mochudi, where I grew up in rural areas and finished my education in Gaborone when we relocated. When I finished my Cambridge at Ledumang Senior Secondary school, I became interested in hospitality because I was doing Home Economics at school. I actually went on to further my studies at Gaborone Technical College where I studied hospitality, customer care and a bit about food and beverages. 
I started off working behind a bar, became a supervisor and also ran a banqueting department. I eventually ended up working as manager for a bush lodge and have even had experience in lodge maintenance.
I'm very well equipped and excited to be at Xobega Island Camp!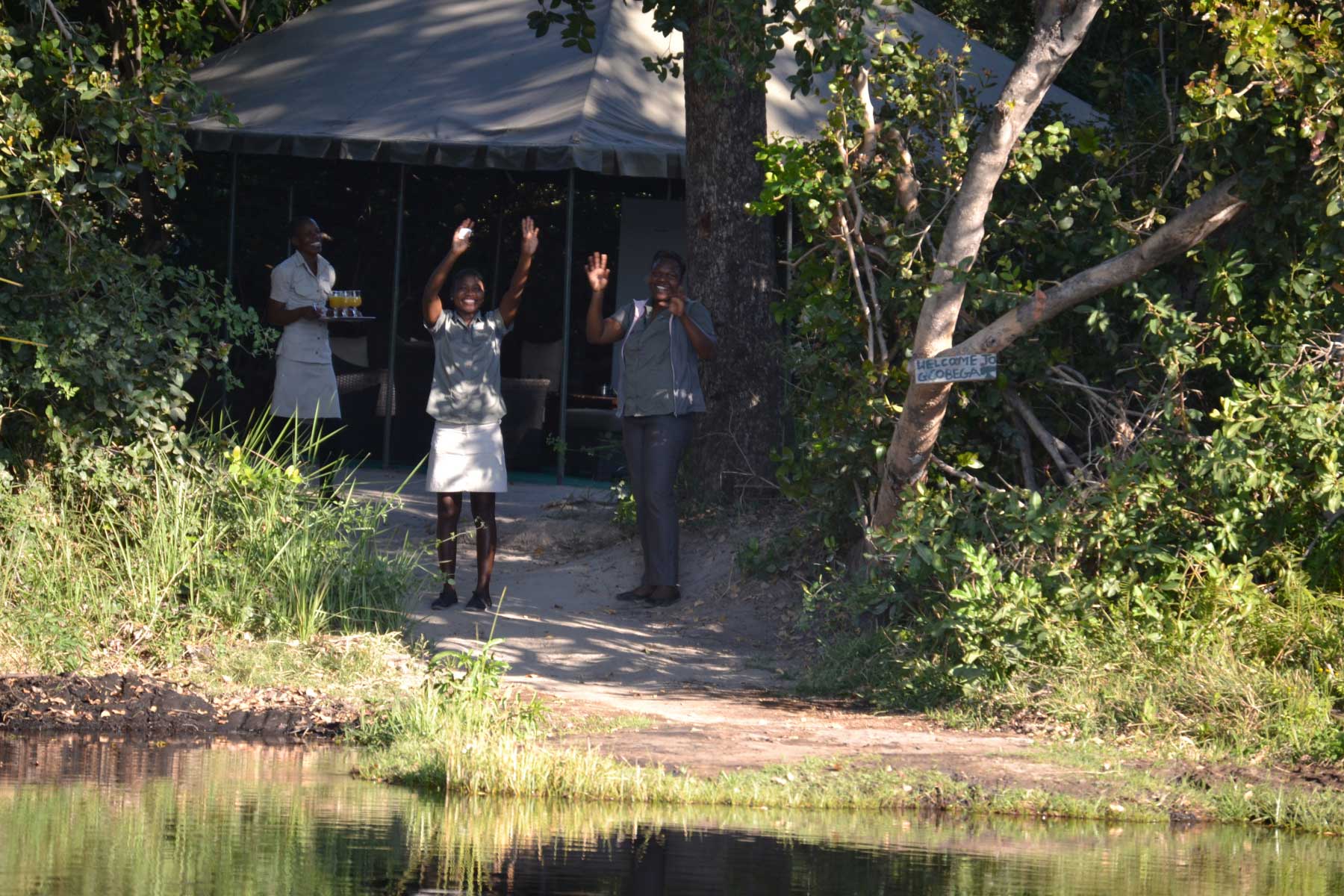 You're located in an area teeming with wildlife. What is your favourite species?
My favorite animal? I love the vervet monkeys, so tiny and beautiful. They keep me busy in camp. I often have to stay in my office because they monkeys might come in and destroy my computer! 
What is your favourite thing about Xobega Island Camp?
Xobega the beautiful island! The beauty about this island is that it can only accommodate 20 people maximum, therefore it's not crowded. Even when we have a full camp, it's not crowded. We have new furniture that gives it a perfect, awesome look. I also love that the birds calls during the day and the hippos and elephants make noises at night, which makes it feel like an adventure. 
What do you love most about your job?
I like my work because it gives me challenges day and night. I meet different people every day from different continents. I get to know their lifestyles and their languages – not everybody knows English.
To be a manager you have to be responsible, you must have the skills to solve all problems and how to handle everything. You have to know the skills on how to build a strong team that will provide a good quality service.