The weekend brought about some excellent safari experiences for guests at Africa on Foot and nThambo Tree Camp in the Klaserie, especially when it comes to the elusive leopard! One of the territorial females in the area, known as Ross Dam, was spotted with both of her cubs by guides Mike and Greg (aka. The A-Team!) after they tracked her cub's spoor on foot. As soon as he was located, the guys gathered their guests for afternoon game drive and took them right to the young male leopard. The group enjoyed watching the 8 month old leopard relaxing in the riverbed, swatting flies, and generally lazing about like all good cats do!
After dark, Greg and Mike moved in a little closer to get a better look at the youngster and followed him into the thicket, as he ambled casually in between the trees. When the youngster finally came to rest, Africa on Foot guests were (very) pleasantly surprised to find him beside his mother, Ross Dam! This was an exceptional sight to have both leopards together and so happy with our presence near their kill. After a little while, a suspicious crunching sound coming from the darkness only a few metres to the right of the game viewer was revealed to be Ross Dam's second cub! Unbelievably, while guests were watching mother and son, the female cub was getting stuck into the impala carcass only 15m away.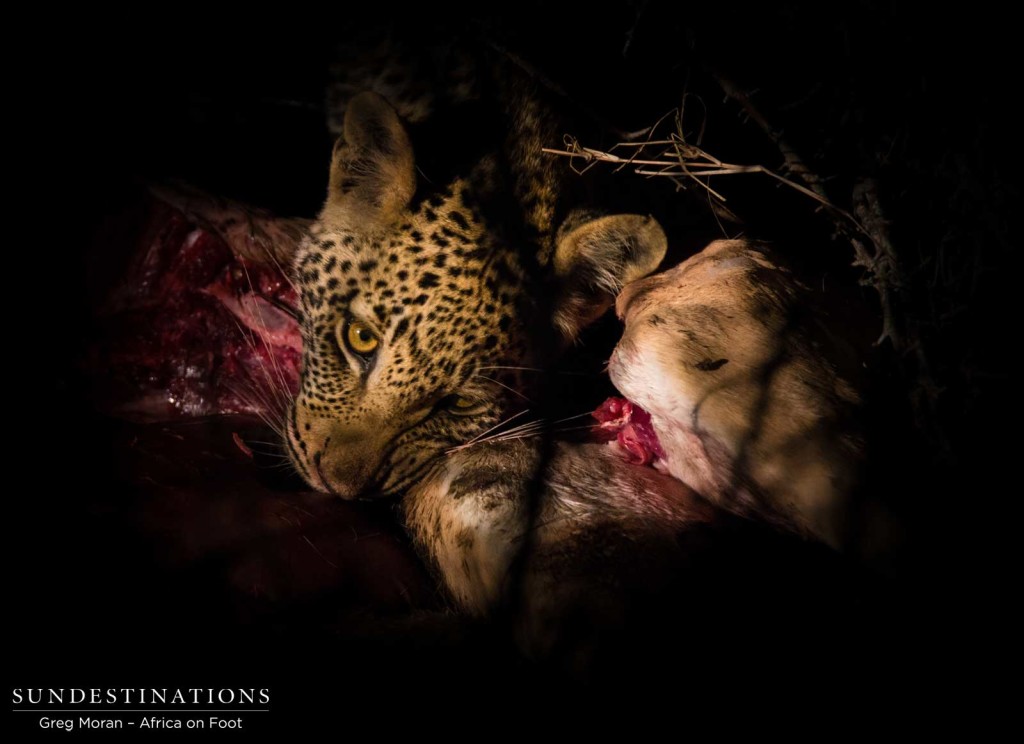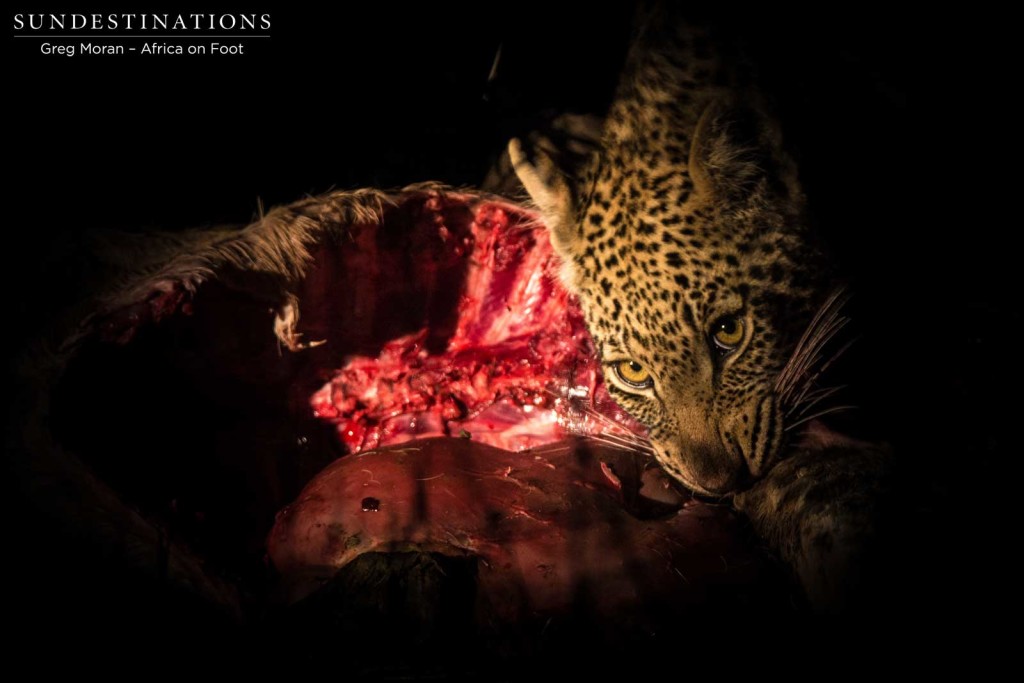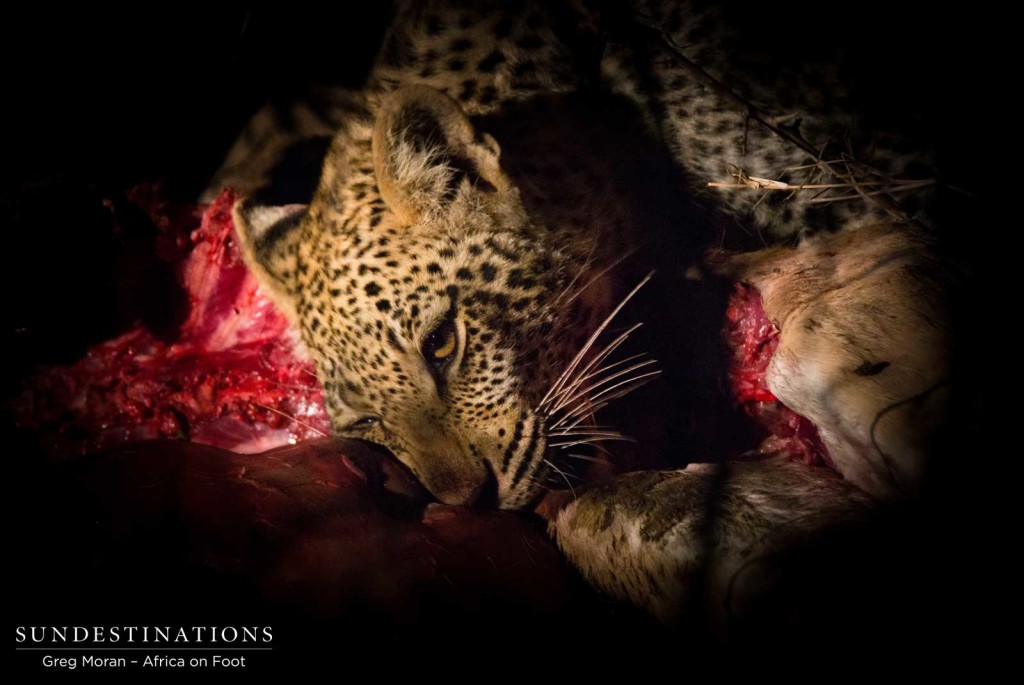 A magnificent visual of this young leopard gnawing and tearing at the carcass became the star of the show once Mike lay the spotlight on her for all to see. She continued to feast away, offering us something quite spectacular to watch and remember. These two cubs were first spotted on 1 January this year when Greg was out on a walking safari, and a little mottled fur ball was spotted in a drainage line. They have been seen a few times since then – a few months back both were seen with their mother feeding on a kill – and we are thrilled to know they are both going strong! Looking forward to hearing what today's game drive brings!