Mankwe Tented Retreat has certainly mastered the art of simple luxury, and encapsulated the true spirit of Botswana. there's so much to love about Mankwe that it's hard to narrow down our favourite things about this sanctuary. We've narrowed it down to our top 5 selling points.
1. Two Swimming Pools
During the height of summer, Botswana's temperatures can reach a sizzling 40 degrees celsius. With its semi-arid climate, Botswana tends to be hot and dry year-round. Safari expeditions aside, one of the most enjoyable activities is to relax around a pool and soak up the African sun. A pool at a Botswana safari lodge is a welcome sight. Mankwe Tented Retreat overachieves when it comes to safari swimming pools, ensuring guests have abundant relaxation areas around two rather inviting pools.
The main thatched area flows out from the dining and lounge area onto a wooden deck with sun loungers. This is also the area for alfresco dining. Follow one of the meandering wooden walkways, and you'll end up in an enclave designed specifically for poolside living. The more private splash pool has a small bar, decking area, and relaxation spots.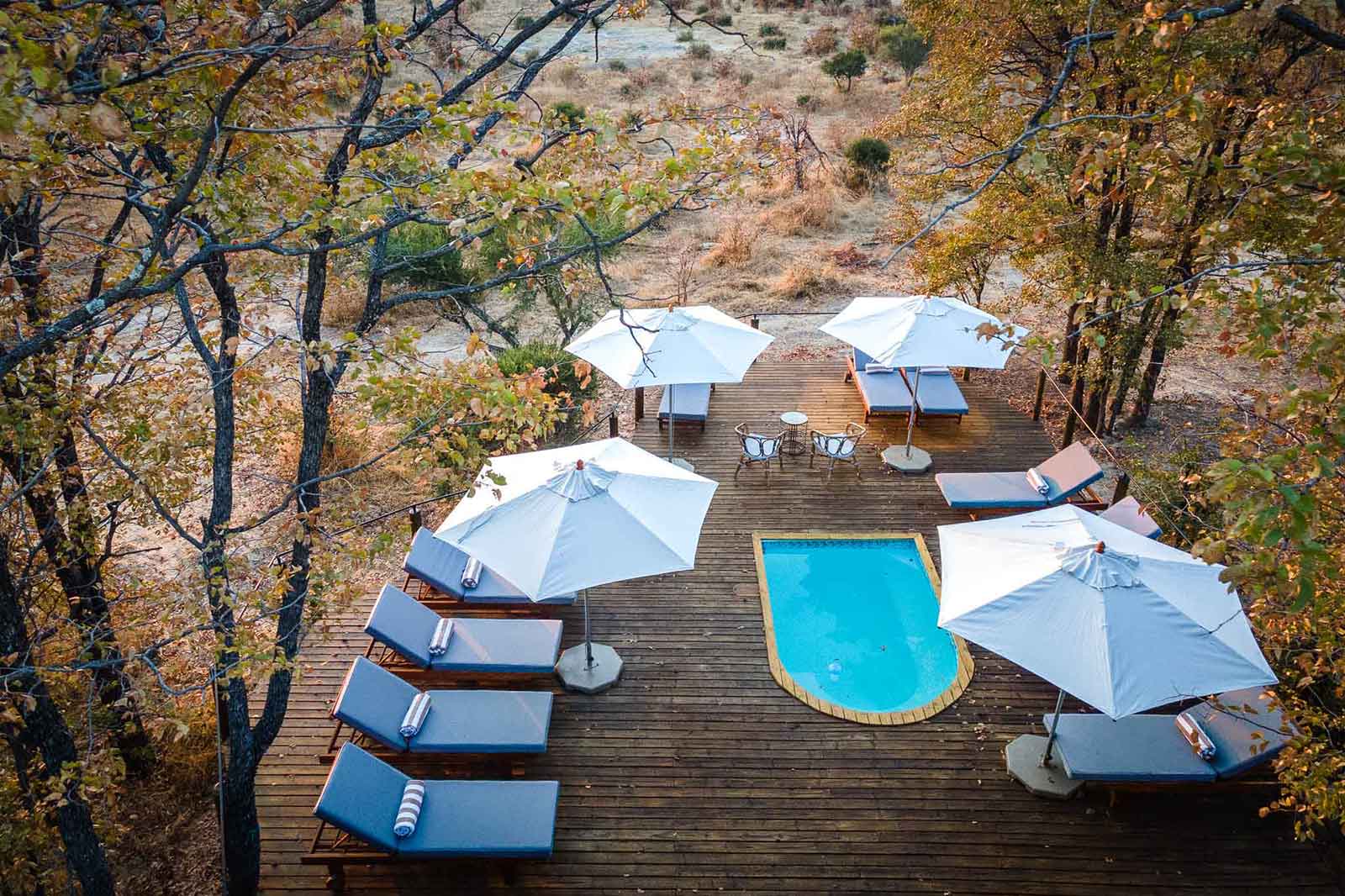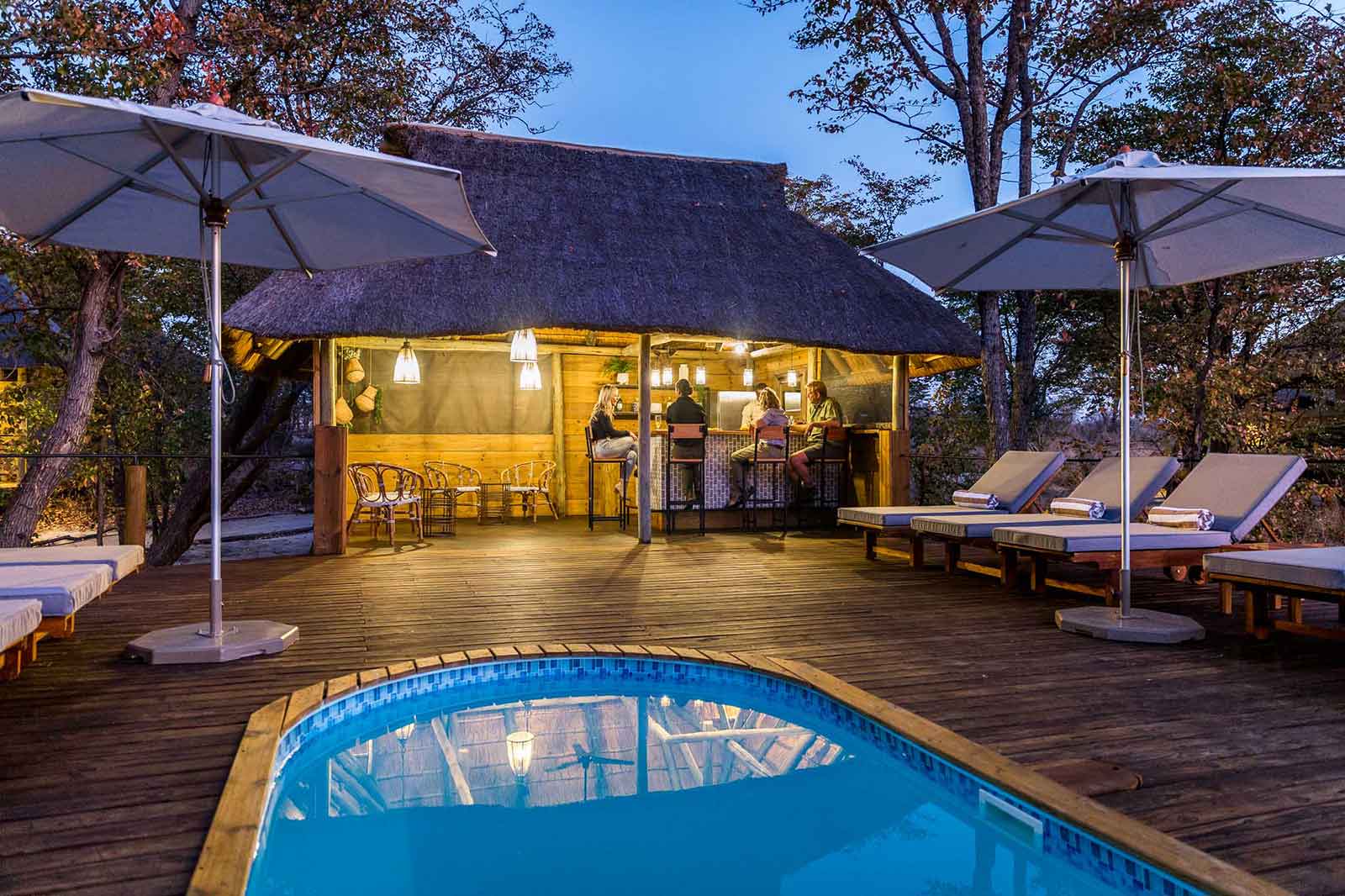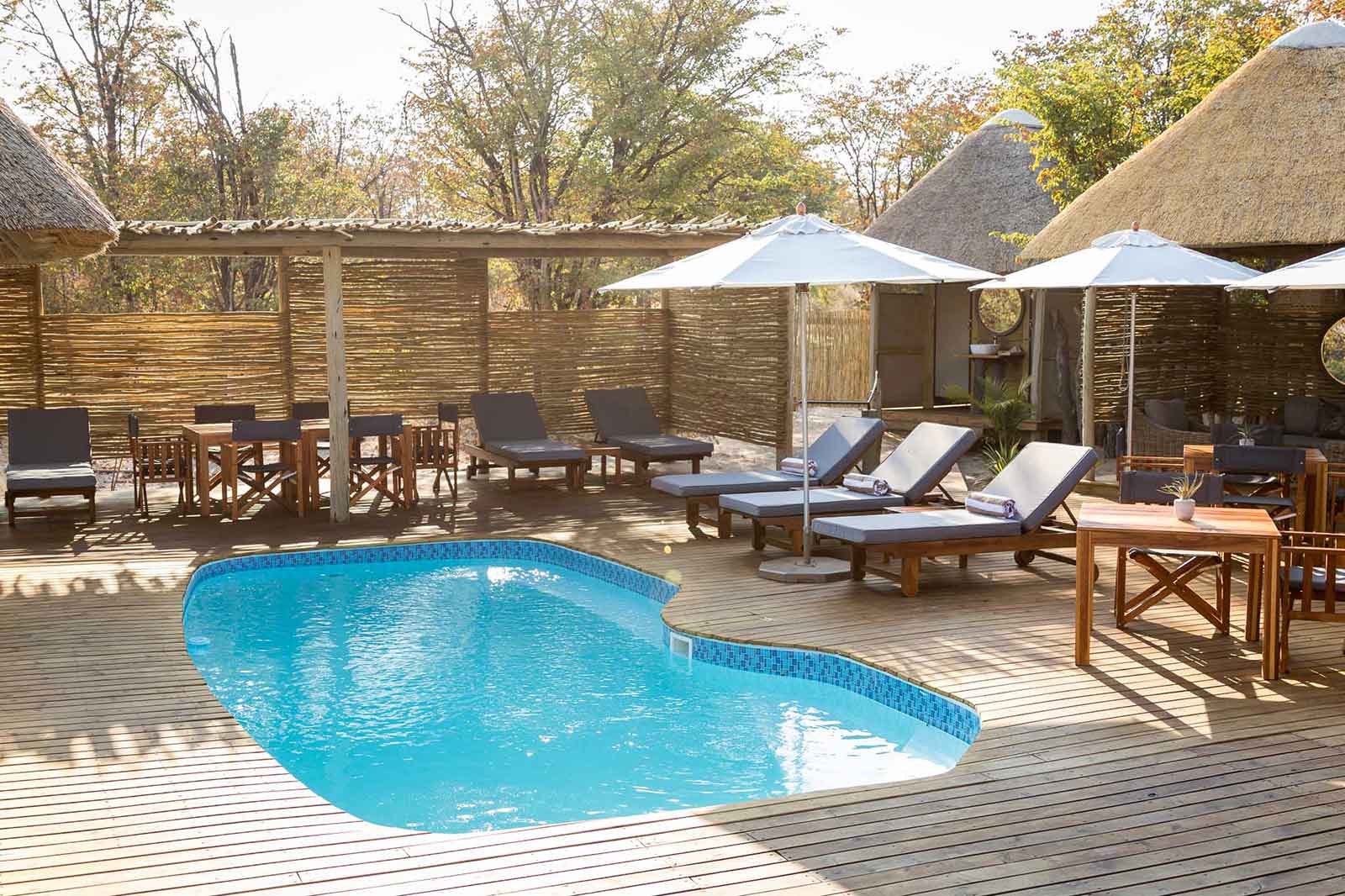 2. Extended Traverse in the Predator-Rich Khwai Region
Mankwe have recently extended their traversing rights to include the pristine Khwai riverfront area, a renowned hotspot for predators. The Khwai River – an extension of the Okavango River –  is one of the most dramatic ecosystems in the greater Moremi region, and is an iconic destination for tourists. Essentially, the river is the "overflow" of Chobe National Park and Moremi Game Reserve's river border. Mankwe's Khwai River traverse is an absolute sanctuary for wildlife. From waders to giant herbivores and marauding predators, you're going to get front row seats to a unique wildlife spectacle.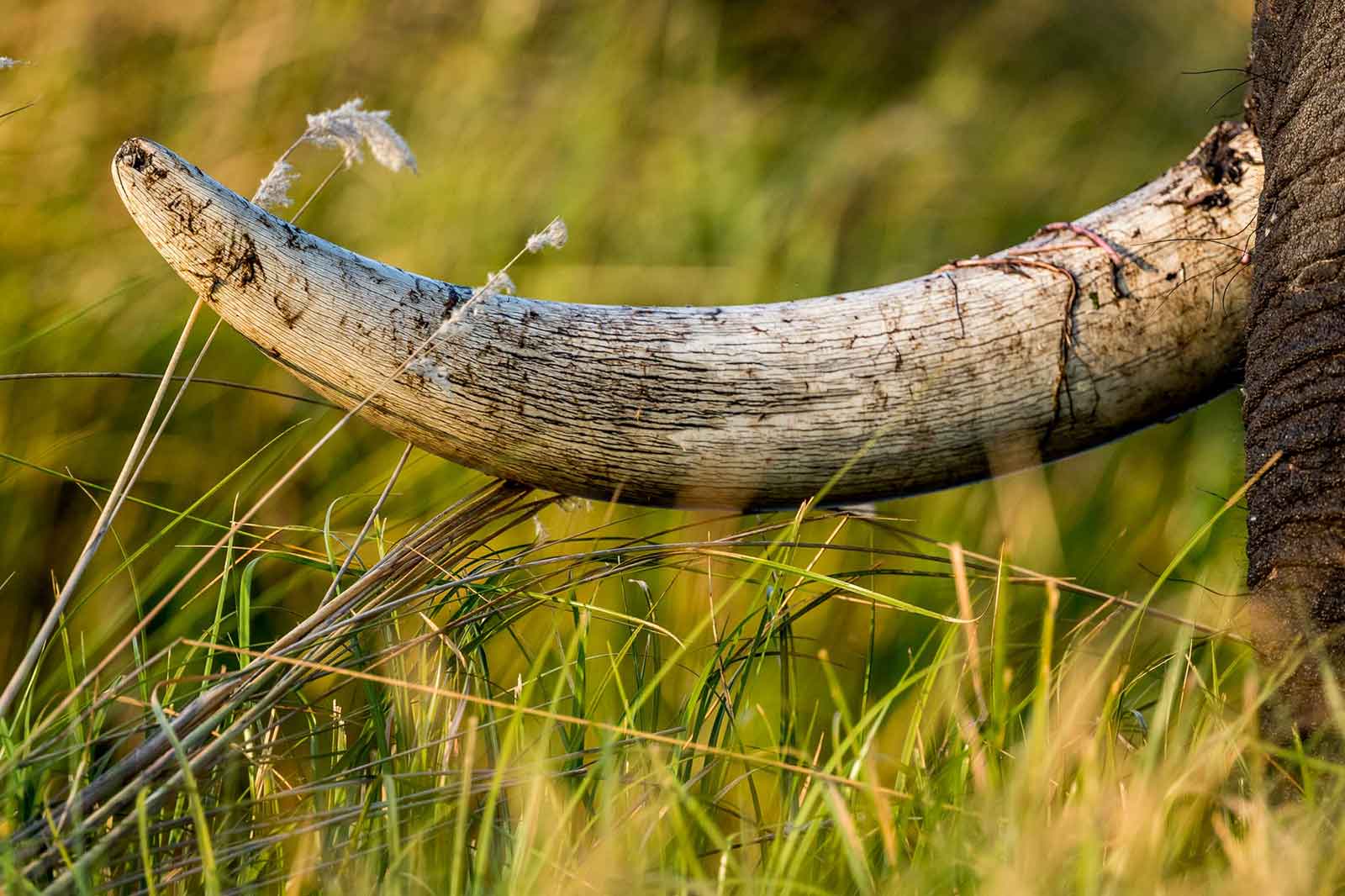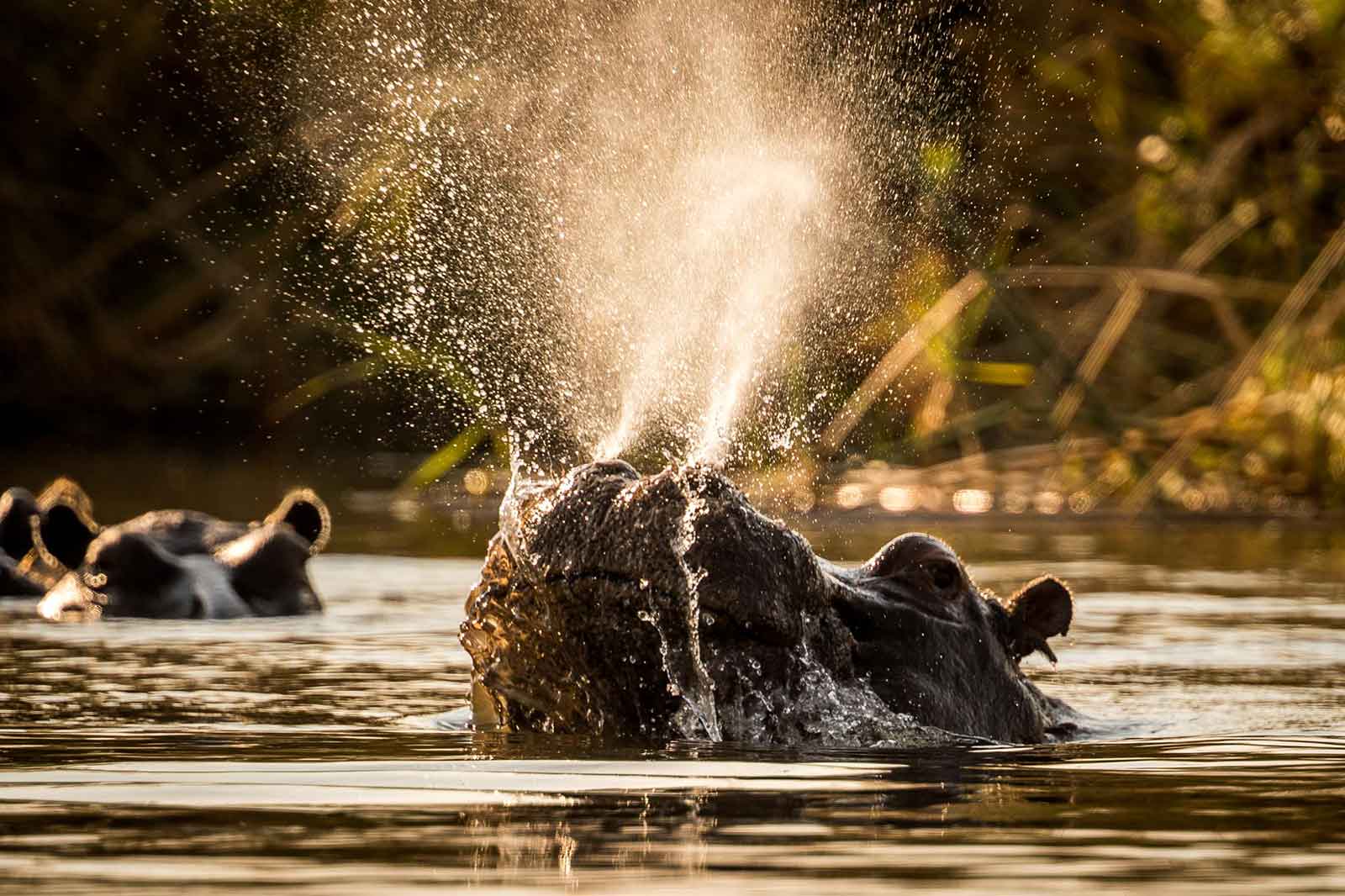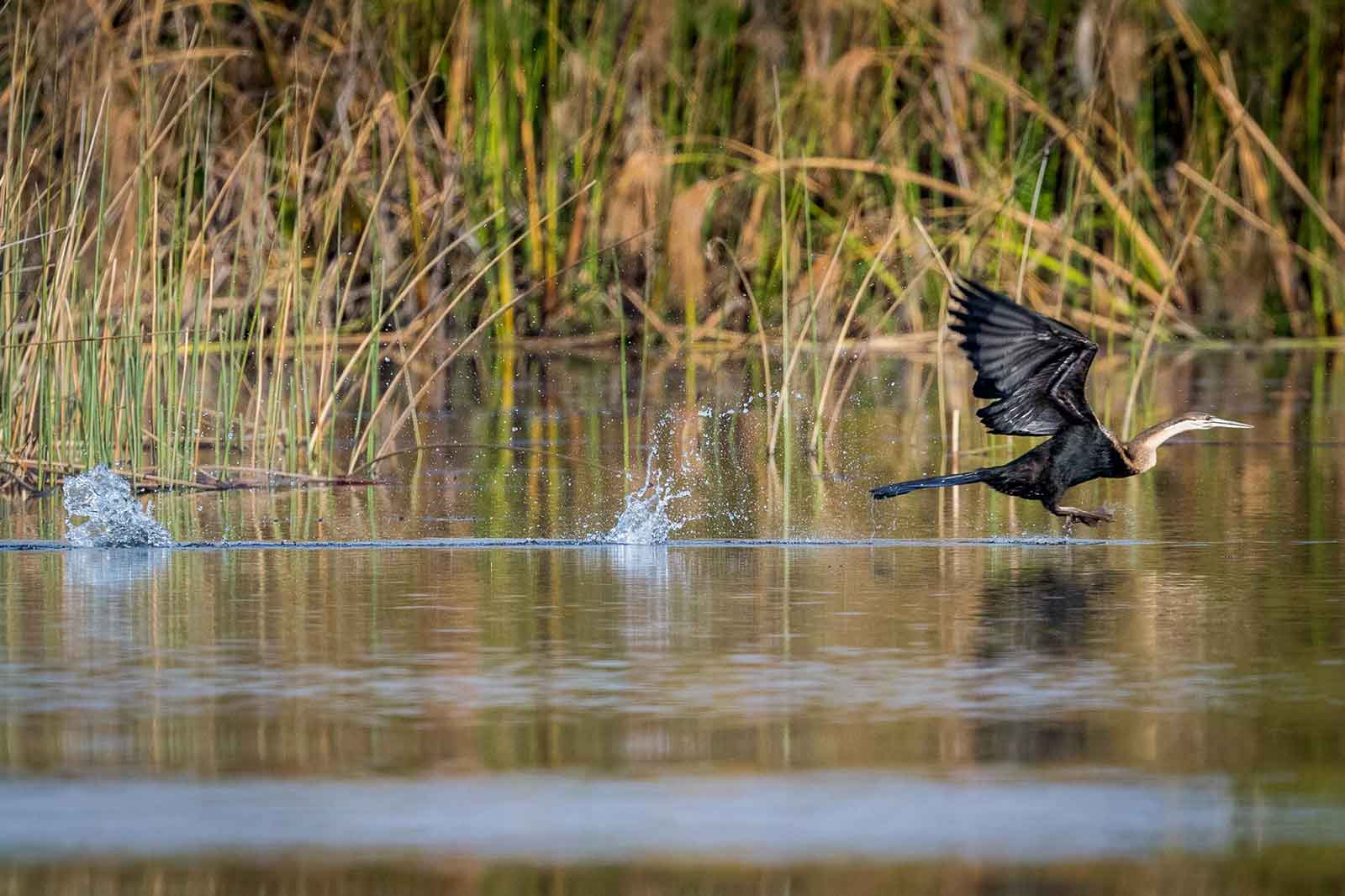 3. Secluded and Stylish Boma Area
The boma forms part of any quintessential safari experience. Whether it's a lodge that's the pinnacle of luxury or an authentic bush camp, there must be a boma area. A boma is normally a secluded area complete with a firepit and roaring campfire, where safari chairs are strategically placed for fireside chatter. Mankwe's boma can be used for sundowner drink set-ups, dinners under the stars, or relaxing after a day spent game viewing. Circled by a stack of rustic sticks, Mankwe's boma is where the connection to others and the wild happens.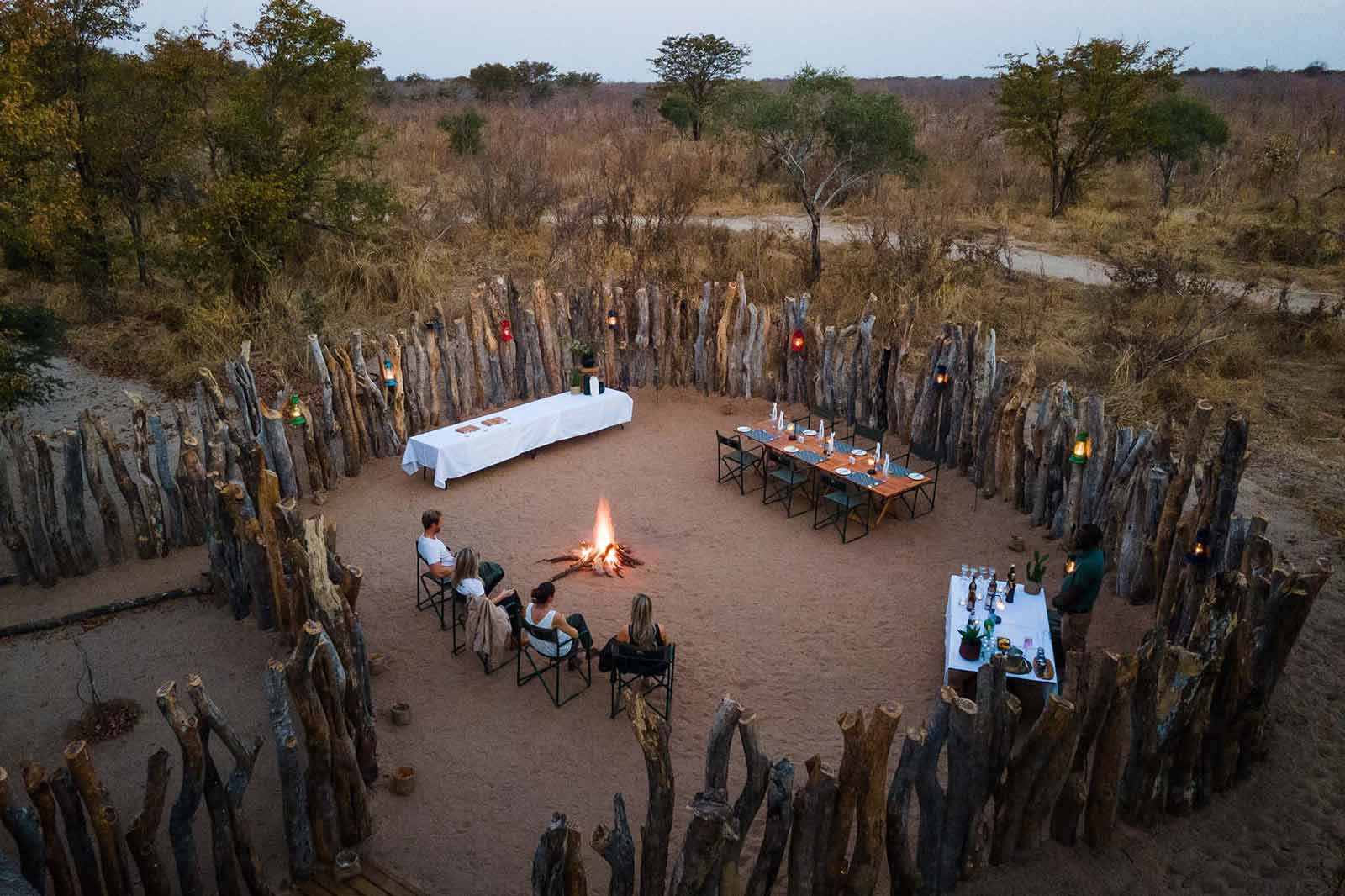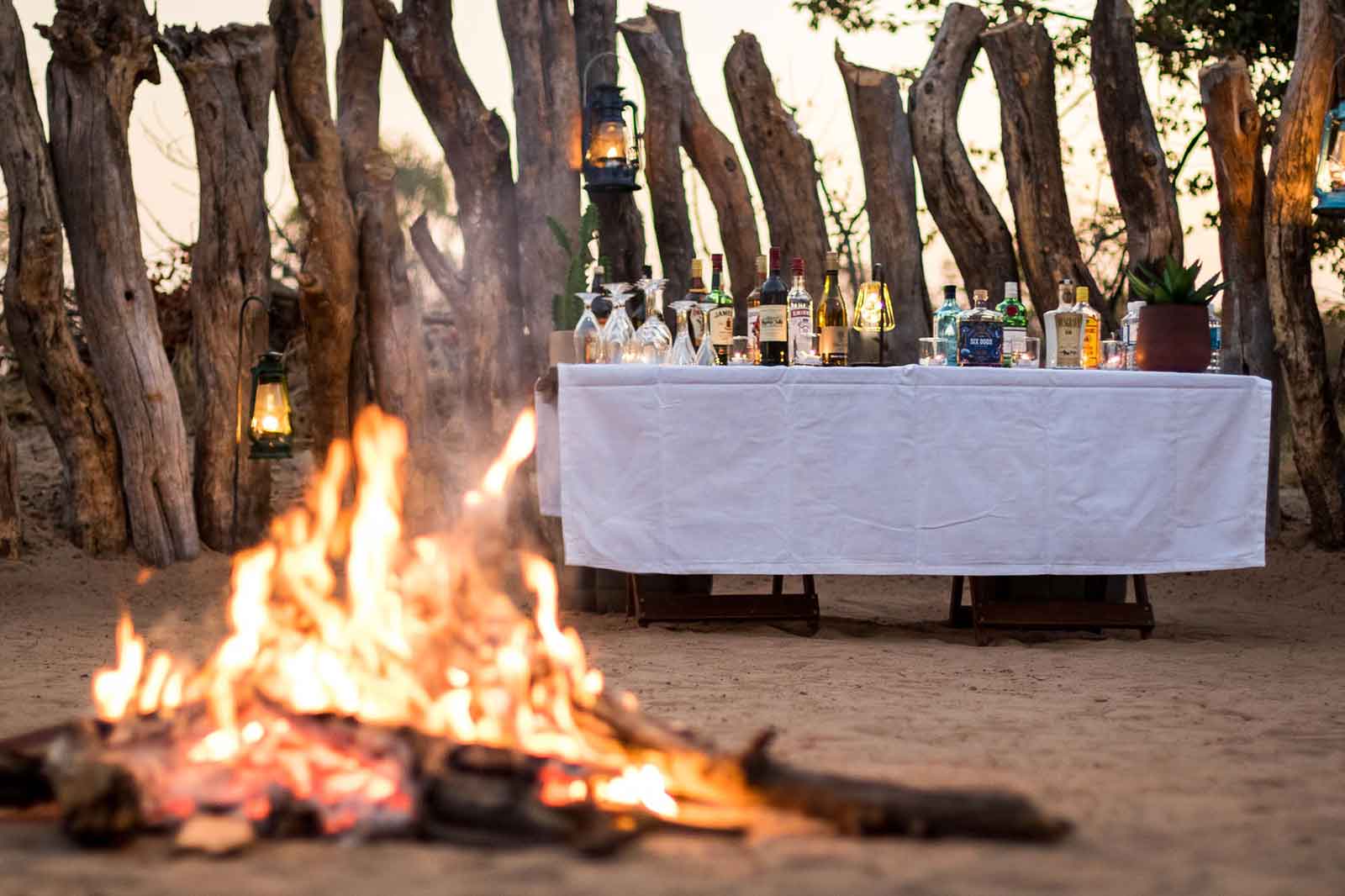 4. Serene Sanctuary Atmosphere
Mankwe is more than just a safari lodge. Constructed to look like a wooded retreat in the midst of the rugged bushveld, Mankwe has certainly embodied an atmosphere of a sanctuary. Expansive wooden decks, light decor, and muted palettes ensure a sense of harmony with its forested surroundings. This tented retreat is a sanctuary for the soul, and offers plenty of private spaces for all levels of relaxation. Whether it's poolside bliss, simple spa treatments, or lazy days spent holed up in your luxury tented suite; Mankwe has certainly covered all bases.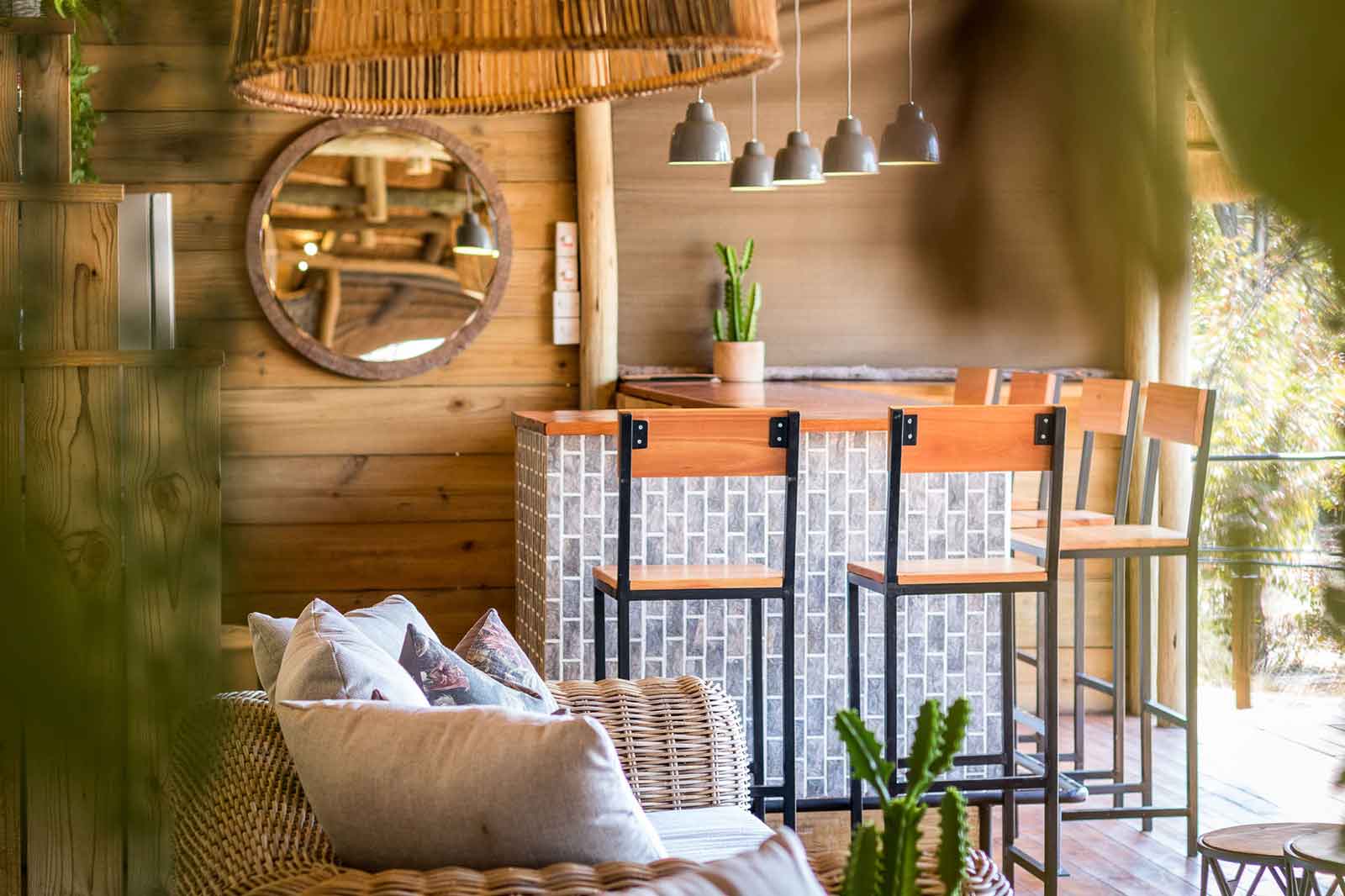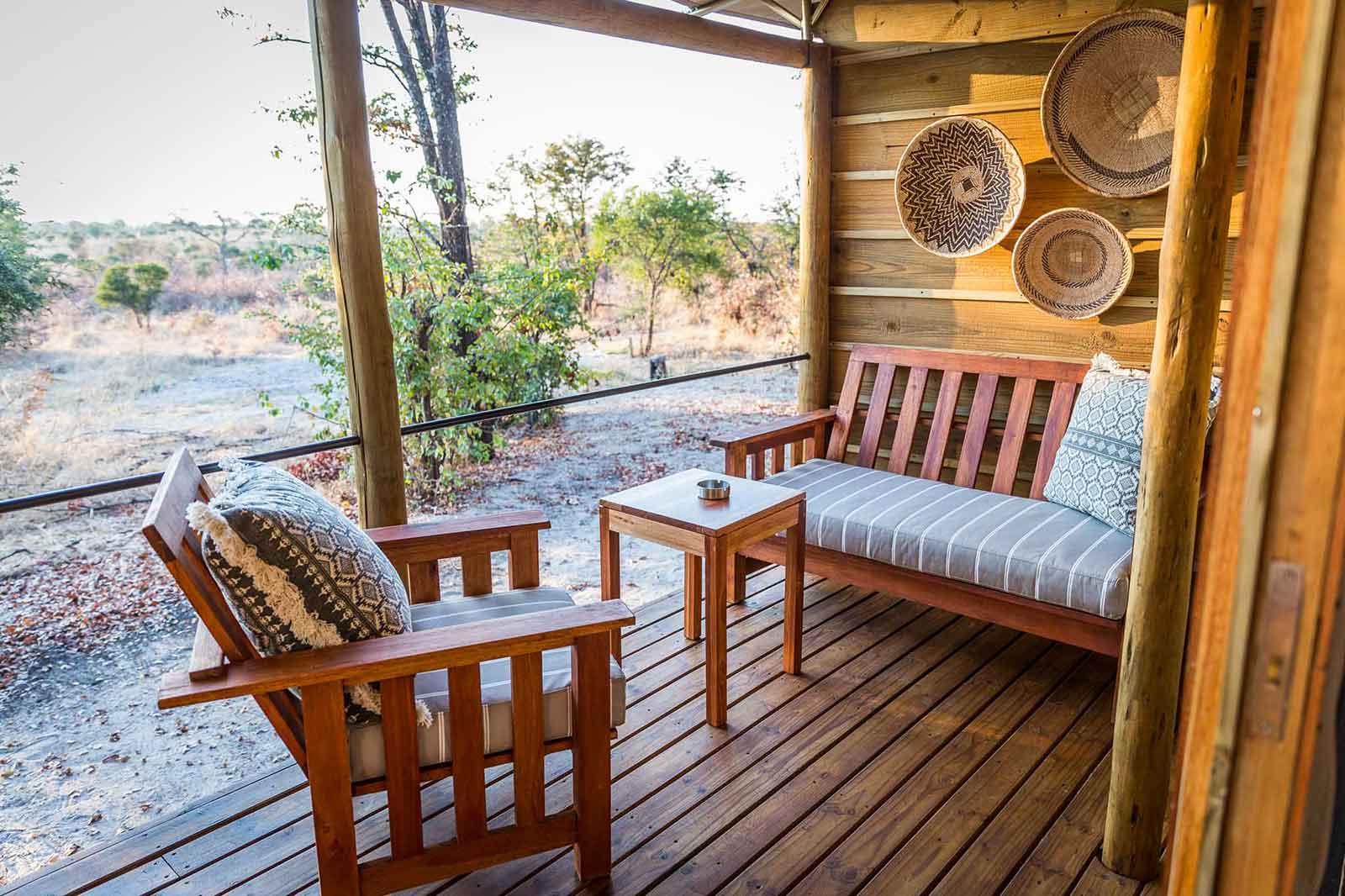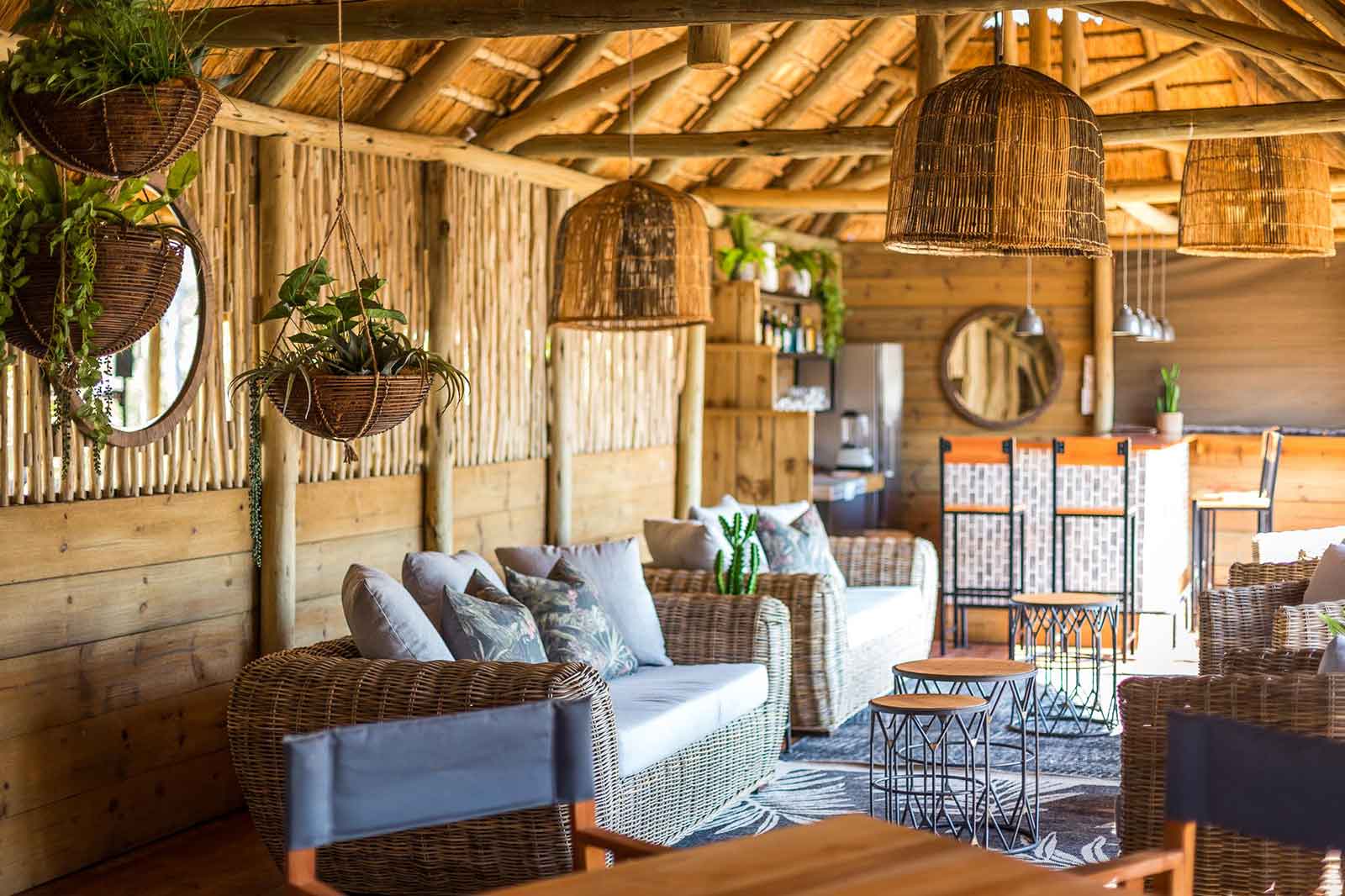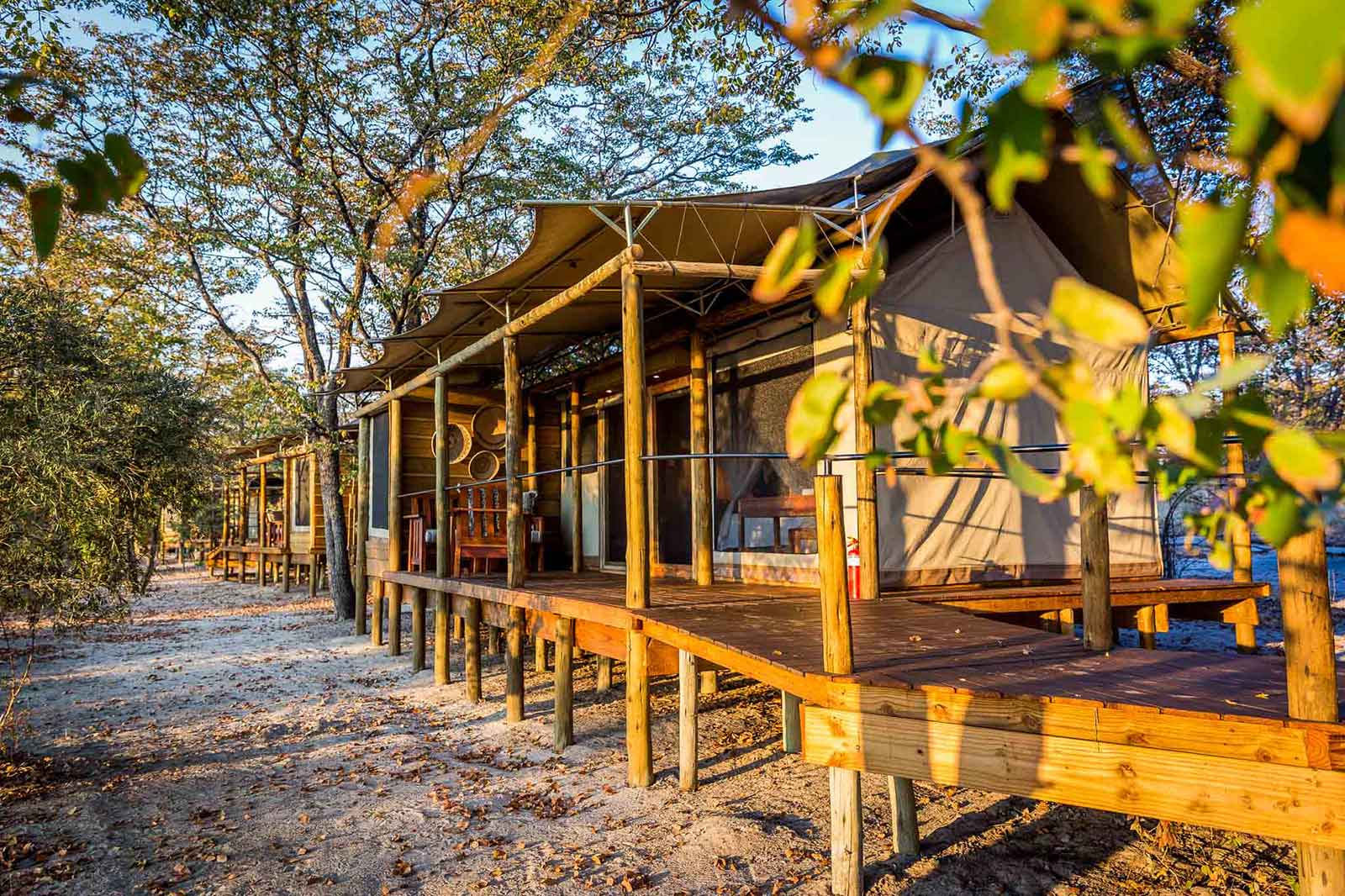 5. Sunsets and Waterholes
Golden hour is a celebrated time of day. Sunset is when the sky becomes ablaze with bold orange and gentle pinks. It's hard to put into words the sheer beauty of a sunset in this part of the world. Botswana's flat landscapes and uninterrupted terrain make the skies look endless, almost swallowing the land below. Mankwe has a waterhole in front of the lodge, which only amplifies the spectacular sunsets.