One of the many active lion prides in the prestigious Kruger territory, the Balule Nature Reserve, is the Mohlabetsi Pride. In an area where lions are prowling in every nook and cranny, the Mohlabetsi Pride is the largest at 17 members, plus a coalition of 4 males that dominates that pride (among others). Guests at Ezulwini River Lodge and Ezulwini Billy's Lodge are in the thick of this wild world and morning and afternoon game drives result in some lion sightings of epic proportions! Balule lion dynamics are exciting to say the least, and lately the Mohlabetsi Pride was seen tucking into a buffalo kill, giving our guests something to write home about.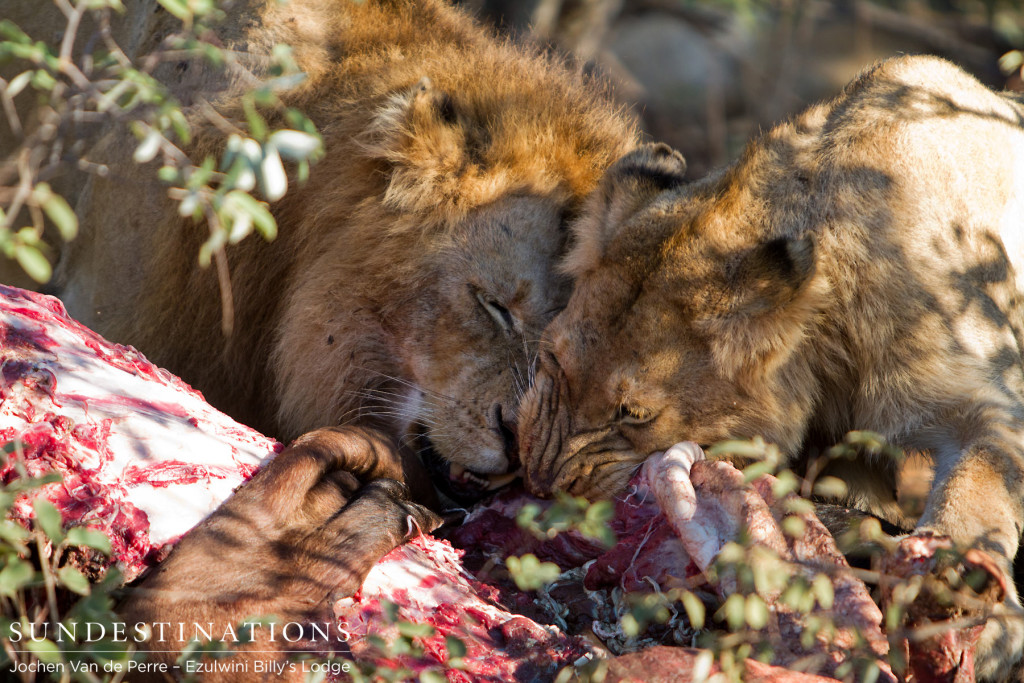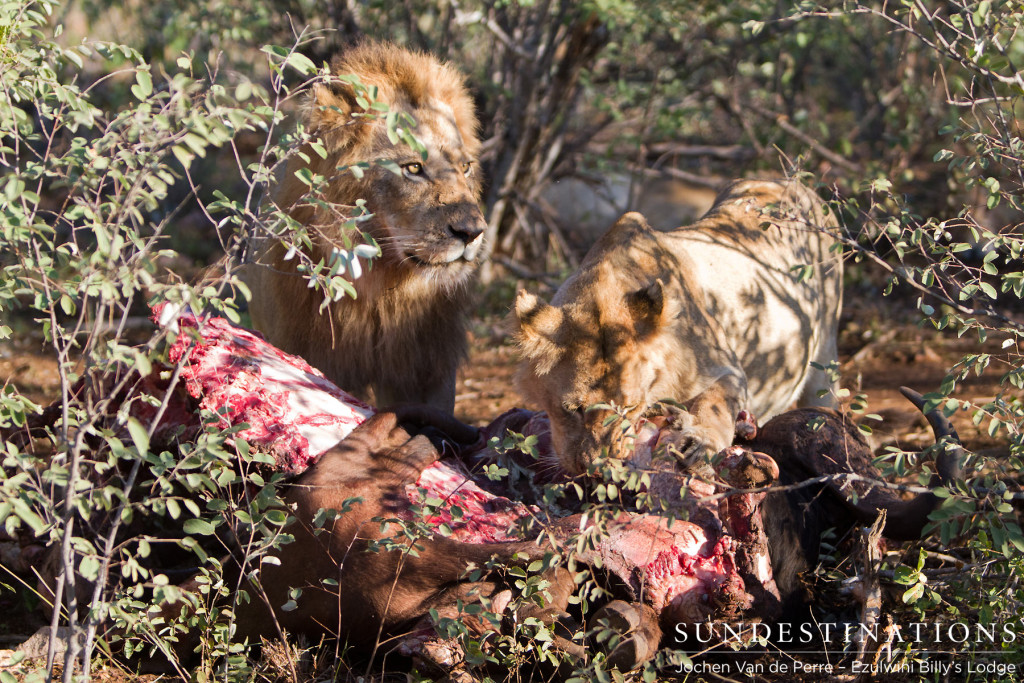 There are 4 subadult male lions, 9 lionesses, and 4 youngsters in the Mohlabetsi Pride, and their dominant leaders are a coalition of 4 males. The pride is very large and is not often seen together as a whole (and, boy, is that a spectacular sight!), and this time we found the pride they were joined by 1 of the dominant males known for his particularly blonde mane with a reddish tint. The tension between lions is palpable when they are sharing a kill, and the expression captured on the faces of these males is no exception! Flattened ears, snarling faces, and wide, golden eyes show the aggression these two males harbour.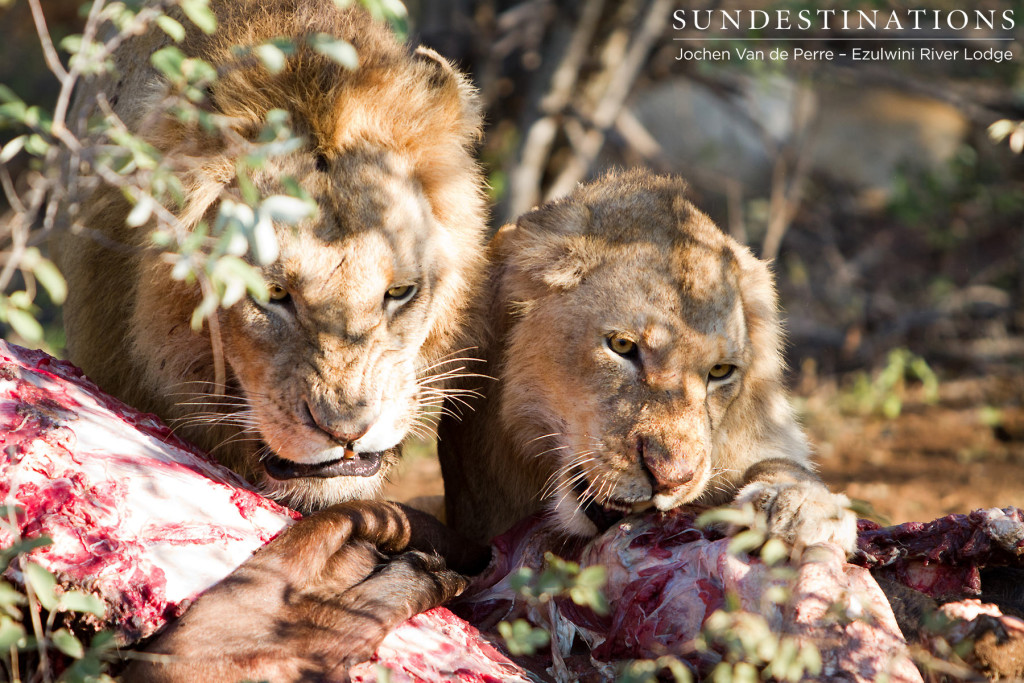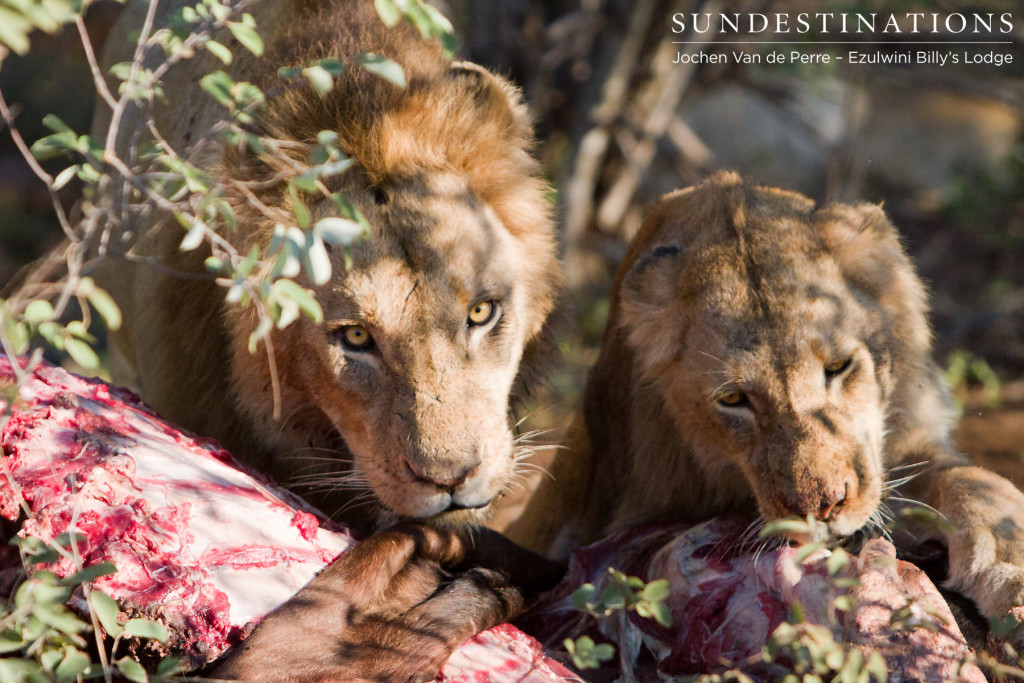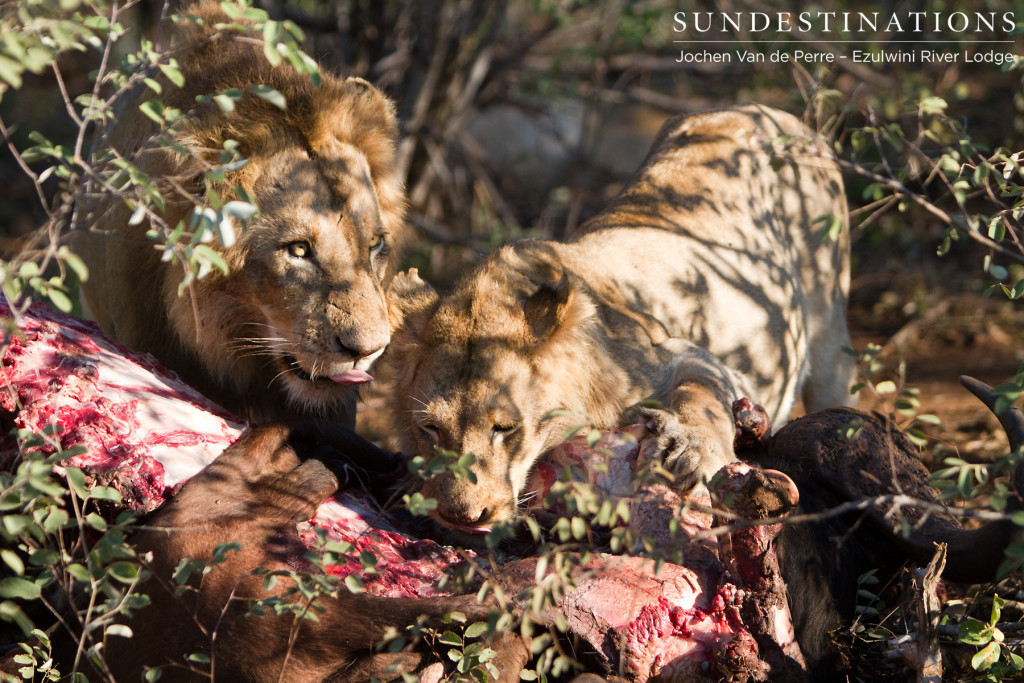 The coalition of 4 males patrols the territories of not only the Mohlabetsi Pride, but also the Impalabos Pride and the River Pride, increasing their ownership of the land by a long shot. More and more, Duma's Pride (aka. Olifants West Pride) is staying in the western part of the reserve to avoid conflict with other prides controlled by these 4 males. Ezulwini Billy's Lodge guests get frequent sightings of Duma's pride of 10. One of the leading males in the coalition of 4 is known as the Mohlabetsi male, and he has done what is uncommon for lions to do, and accepted the blonde male (featured in this sighting) when he took over the Mohlabetsi Pride.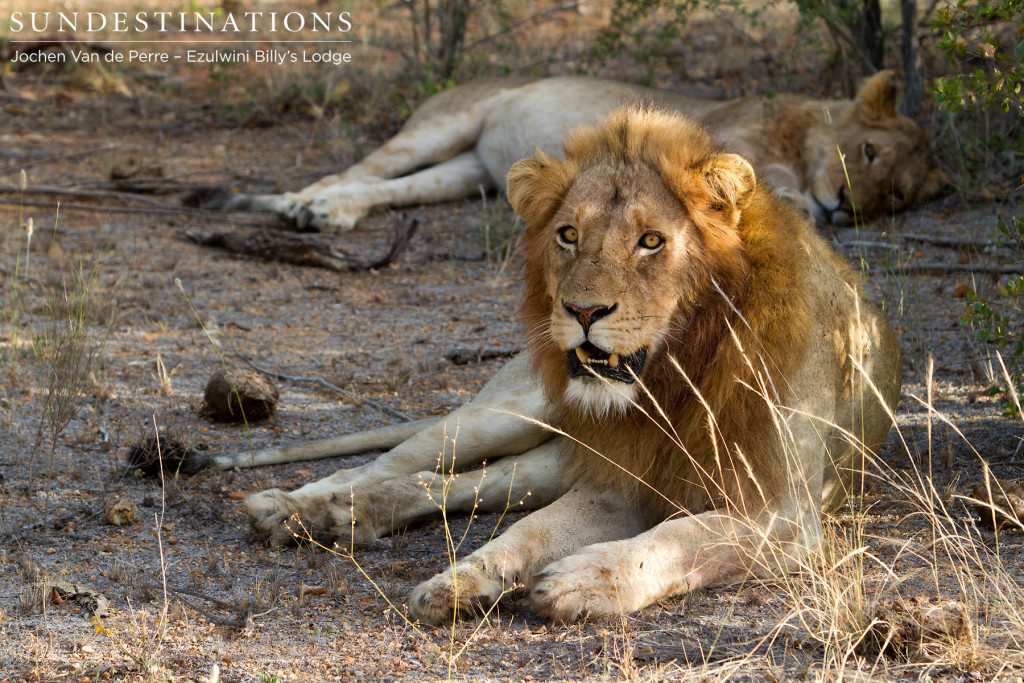 The 4 cubs in the pride are at least 6 months old and are seen most often with 3 adult females. Out of the total 9 lionesses in the large Mohlabetsi Pride, there is a mixture of adults and subadults, but when this pride fragments, the 4 youngest lions are seen with 3 adults, which we can assume are their mothers. The subadult males in this pride are all the Mohlabetsi male's sons and they seem to be growing nicely! At some point, it is expected that these males will be forced out of their pride when they come of age, but sometimes – case and point, this 'strawberry blonde' male having been adopted by the Mohlabetsi male.