Khwai is a dusty little town on the north-eastern edge of Moremi Game Reserve, set among the winding waterways, floodplains and swamps of the river of the same name. It is a little slice of rural Botswana, full of all the usual trappings: dogs and chickens and small children going to and from school, old men waiting out the heat of the day in the shade of massive trees. Khwai and the areas around it are far from typical.
The really special thing about this area is that water flows here all year round, and so it is a great place to encounter wildlife – particularly in the dry season, which lasts roughly from August until December. Most importantly, though, Khwai is very close to Tuskers Bush Camp. Khwai is an excellent place for a day trip, and a great spot to keep in mind as you plan your onward journey.
Wildlife concentrations in this part of Botswana are absolutely incredible, particularly along the area's perennial waterways, swamps, wetlands and pools. Huge herds of elephant graze and drink alongside the many hippo pods, innumerable red lechwe, waterbuck, reedbuck, impala and a host of other bird and wildlife species.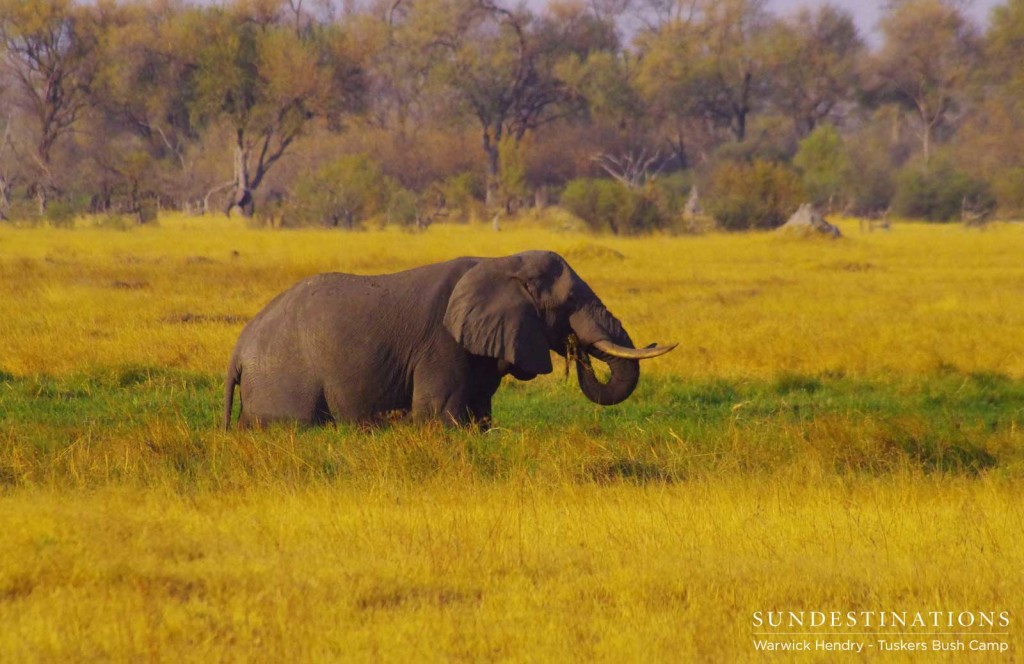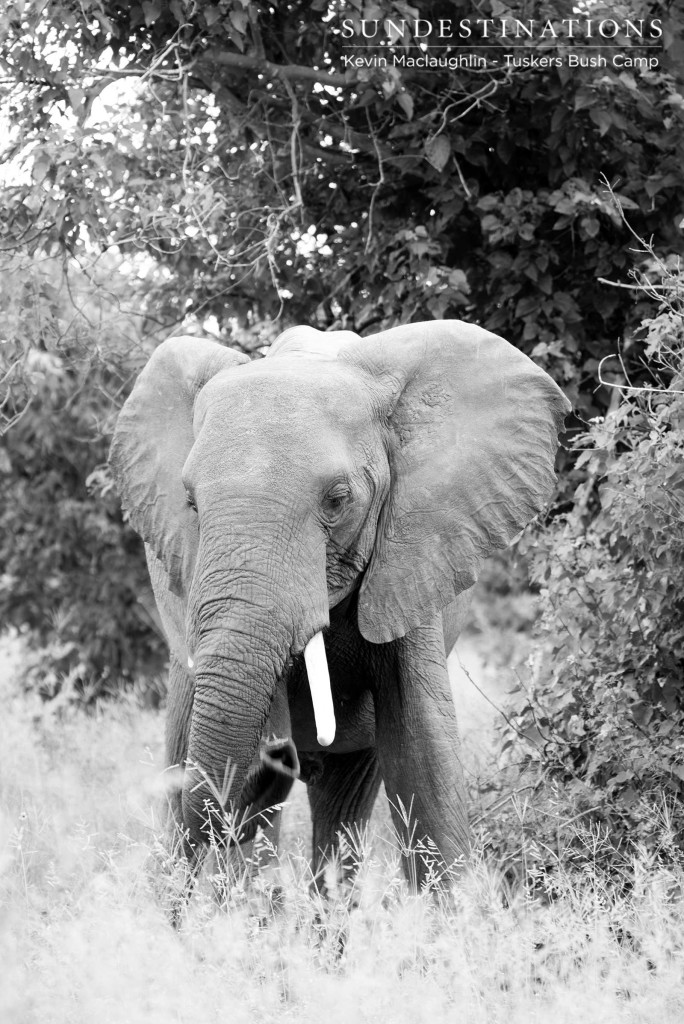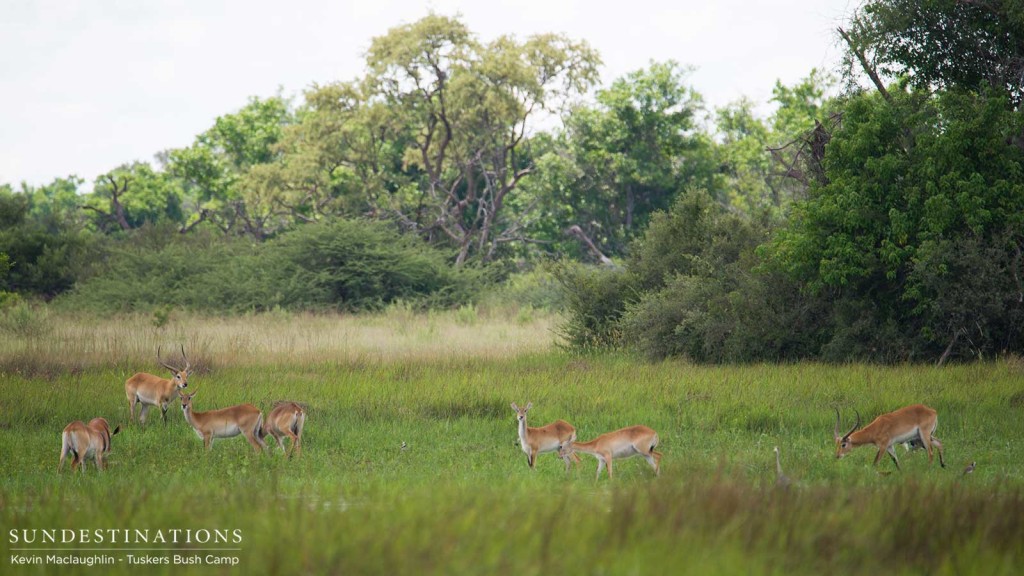 These green fingers extending out into the parched landscape of North-western Botswana during the dry season provide an exquisitely beautiful natural setting for the wildlife that abounds here. On the ground they appear as a network of open, grassy floodplains around channels, diligently kept open by the activities of hippo and elephant, lined at the margins with riverine forest, acacia woodland, and mopane forest. They are the region's life blood, and during the hot dry part of the year their vital importance becomes very obvious.
With little good grazing to be found inland and even less water, ungulates are drawn magnetically to the waters that spill out of the Okavango Delta at Khwai, and where there is an abundance of prey species, predators are sure to follow. In this respect, Khwai does not disappoint.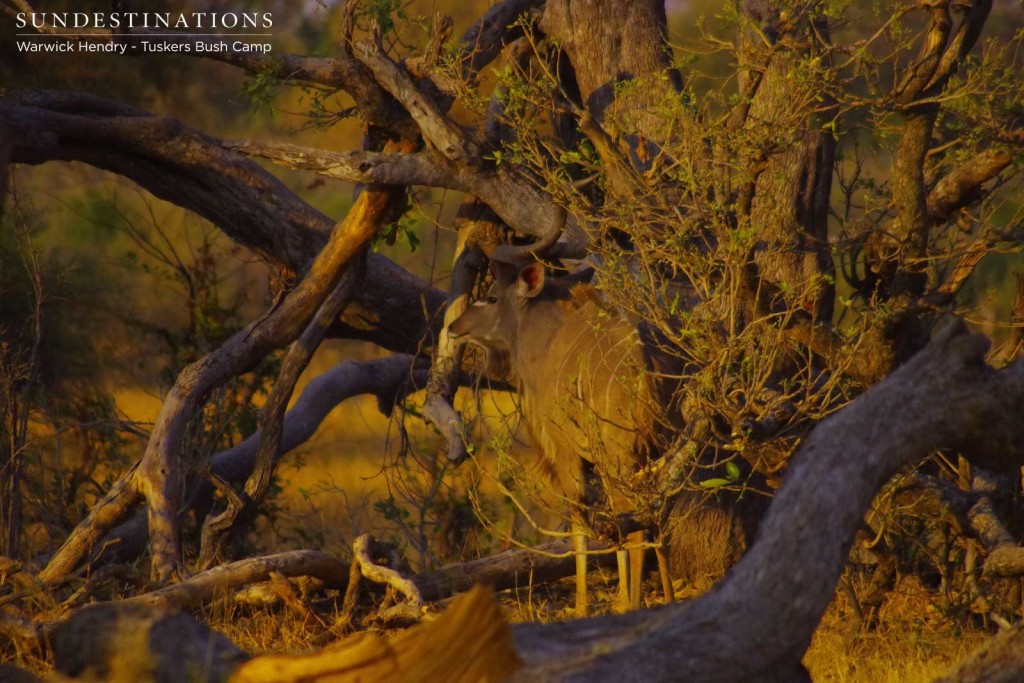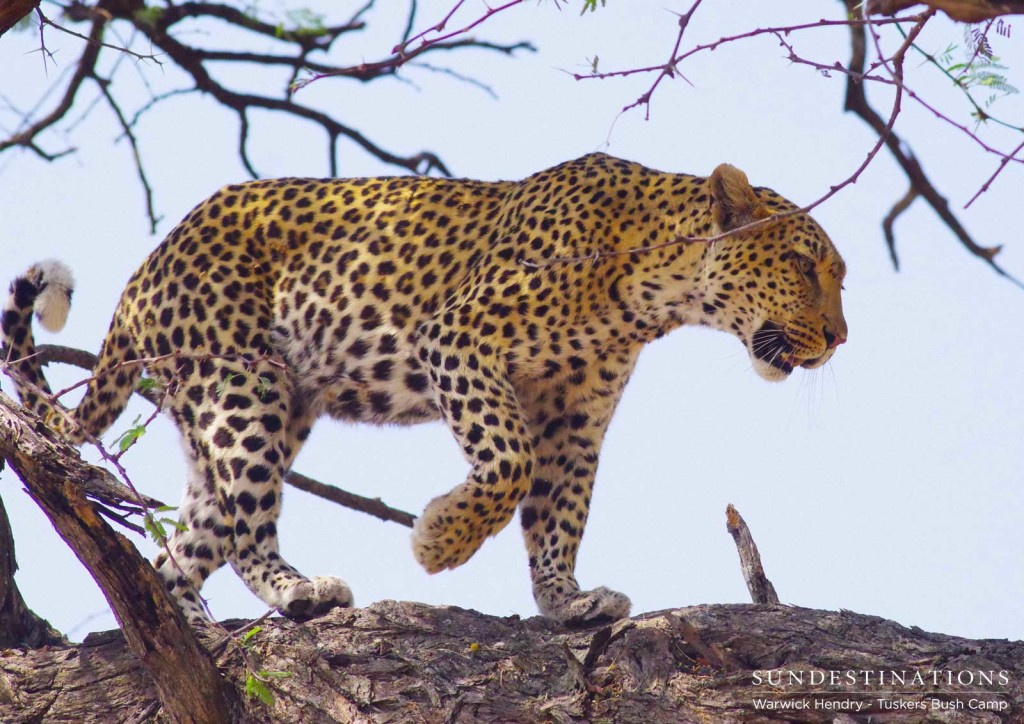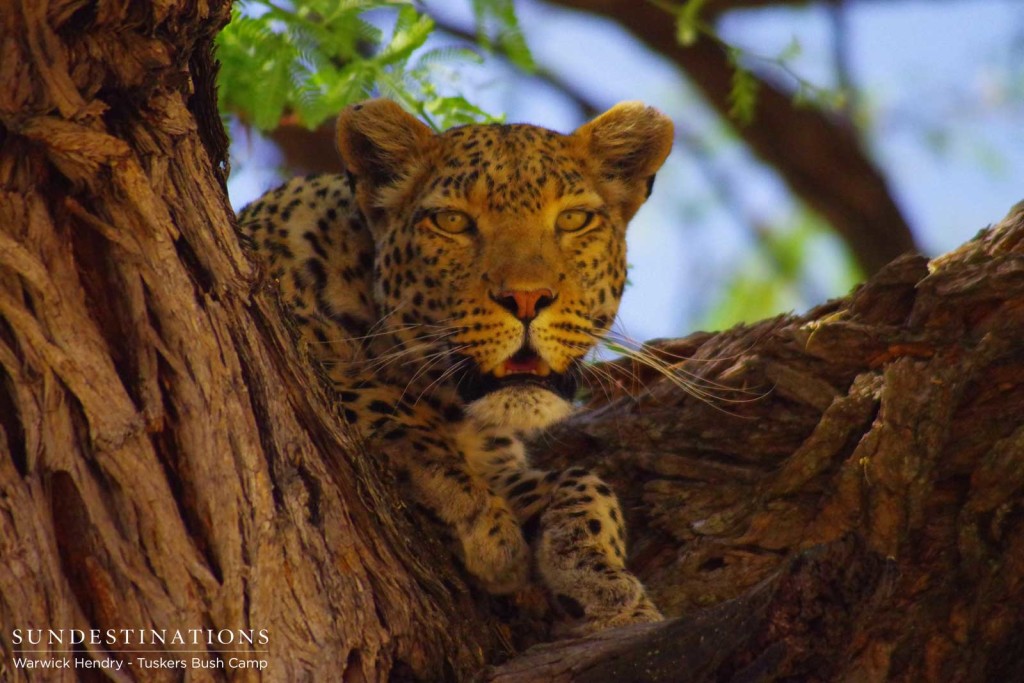 The area offers up regular leopard sightings, and while I was there recently, the group I was with saw three of them. We also came upon an active hyena den with at least seven very young pups, and spotted two young male lion peering at us from their perch on a termite mound in the early morning gloom on the day of our departure.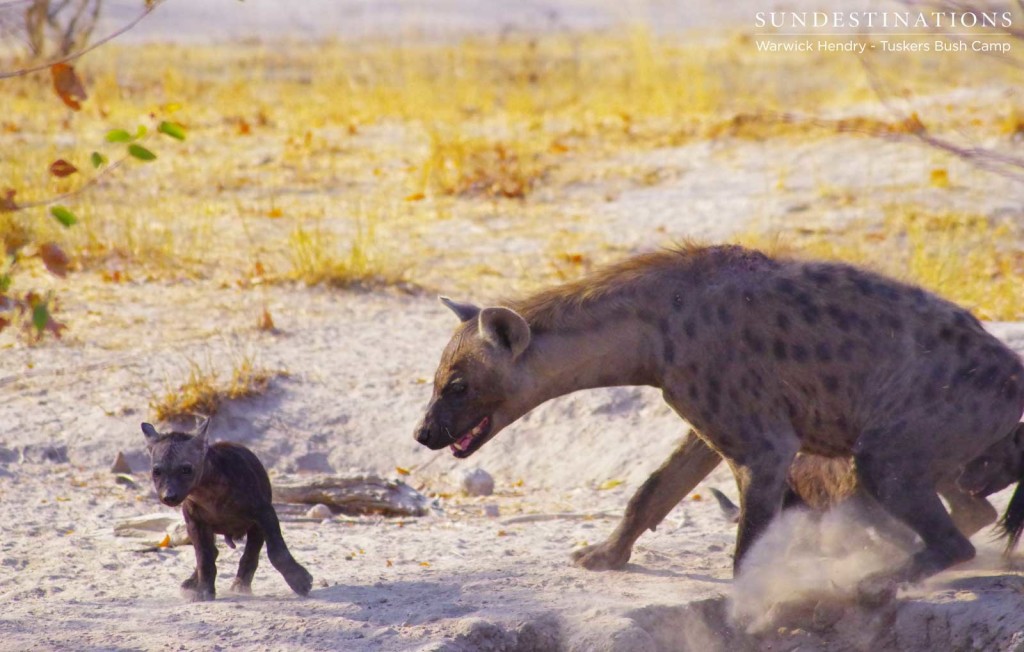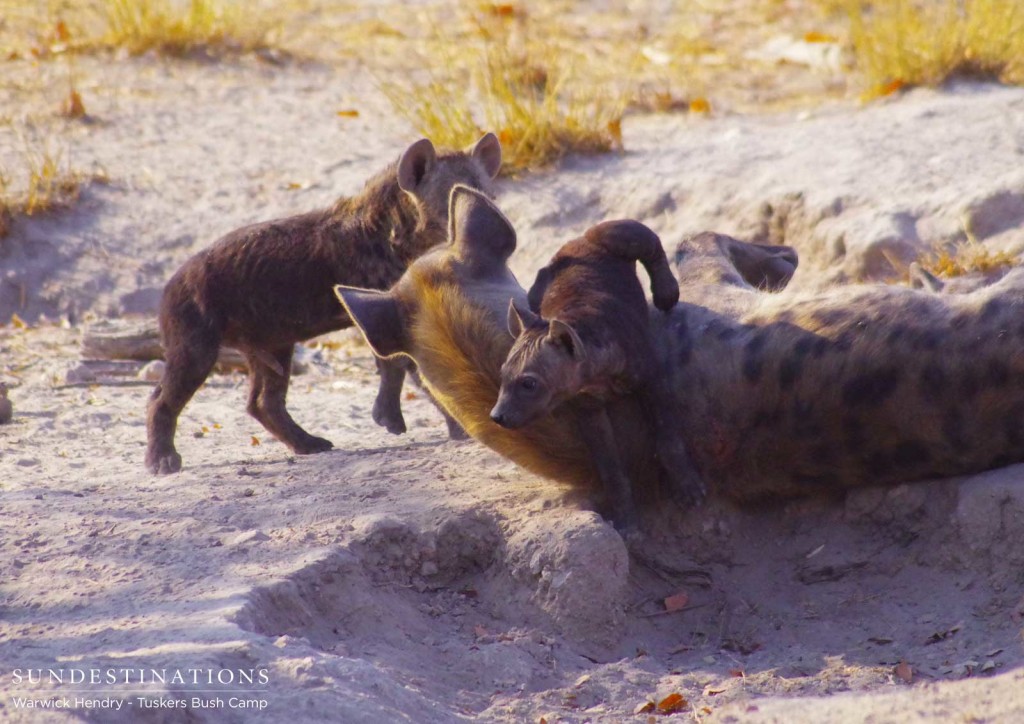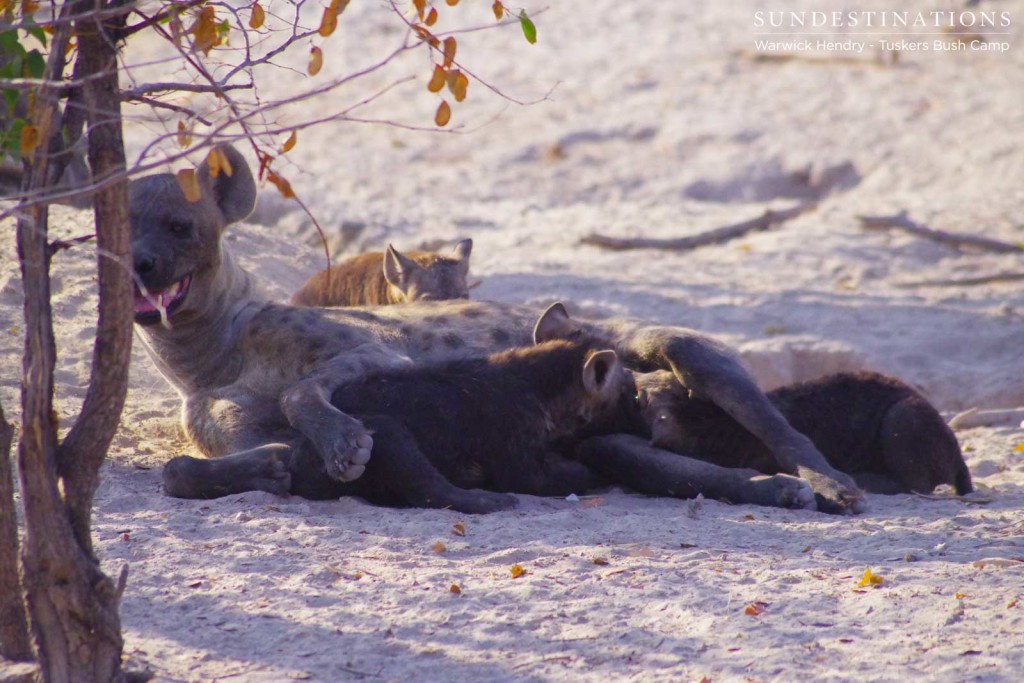 Needless to say, the area offers up some excellent birding opportunities too. It is home to breeding populations of wattled crane, and the spectacular yellow-billed and saddle-billed storks. It is bursting with water birds of all descriptions. It is also home to a diverse population of raptor species, and perhaps unsurprisingly, to a strong vulture population too.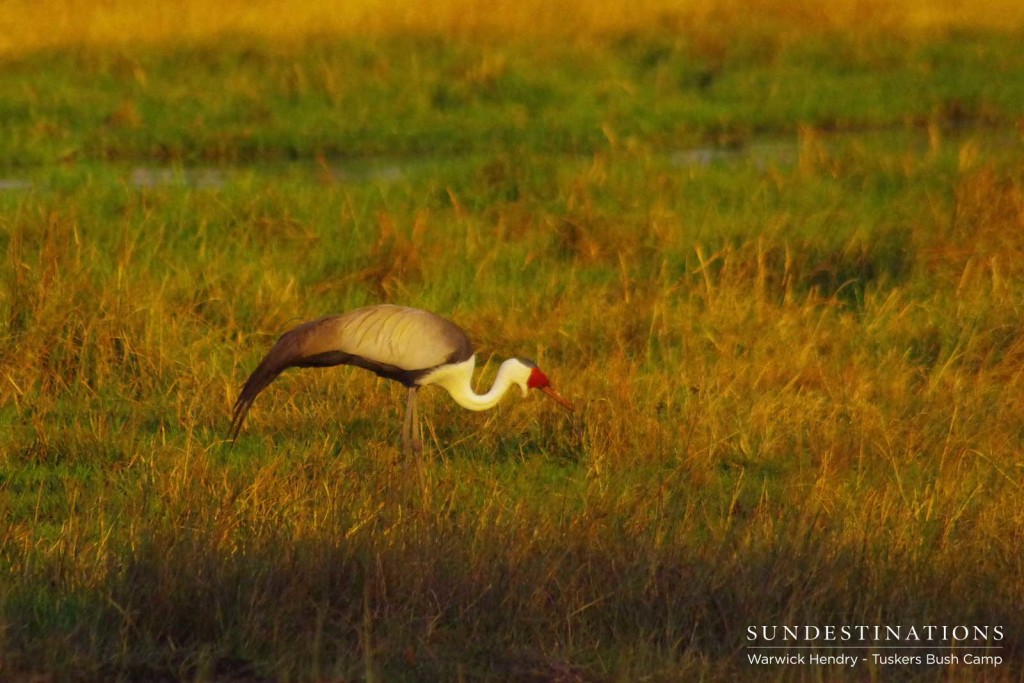 This landscape throbs with exciting potential. Constantly surrounded by wildlife, one never knows what one might encounter around the next corner. Khwai offers almost incomparable game-viewing opportunities and, because it is outside Moremi Game Reserve, also offers the option of night drives and even walking safaris for the more adventurous among us.
Of course it is also close enough to Moremi that day trips from Khwai into the heart of the Okavango Delta are a great option if yours will be an extended visit. It is also within an easy half-day drive of Savute, and even closer to Linyanti. The Mababe Depression – another area renowned for incredible wildlife sightings – is about an hour away. This makes Khwai an absolute must as a day trip, and a convenient stopover for self-drive visitors too, especially if you want to ensure that your trip takes in the very best that Botswana has to offer.