When you picture an Okavango Delta sunset, certain expectations arise. One begins to picture the scene of the sun setting like a giant grapefruit on the liquid horizon, spiky palm trees and tangled island vegetation forming silhouettes against the burning backdrop. It really is a magnificent sight, and it happens every evening in a similar, but never identical way. On safari in this World Heritage Site, the sunset is a significant part of the magic, but on a recent tour with Afrika Ecco Safaris, the Delta sunset was celebrated in an even more special way.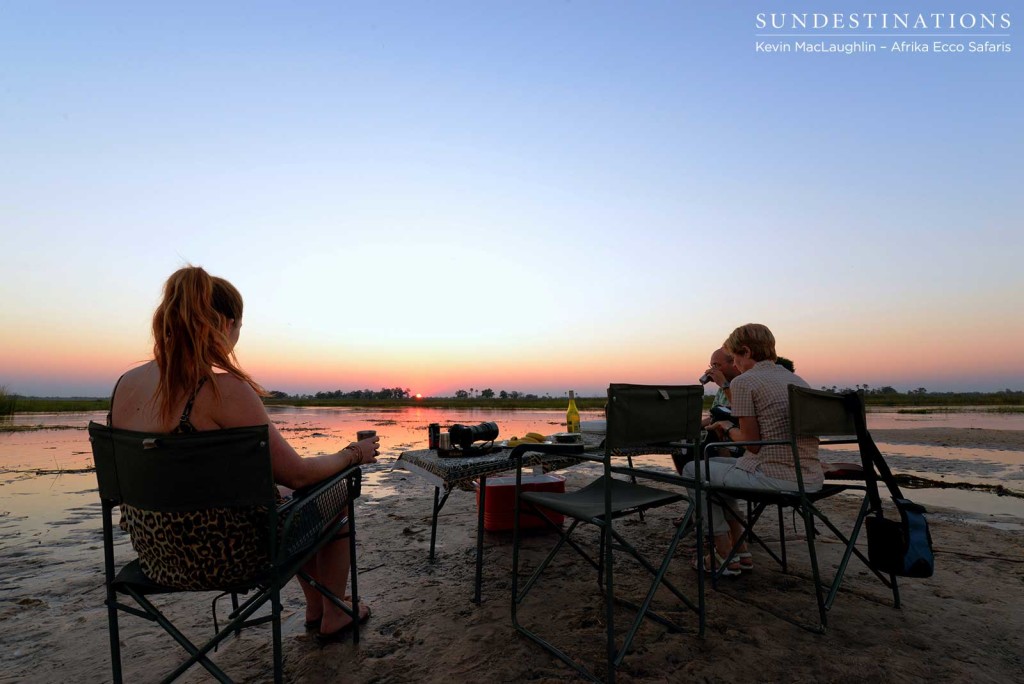 Guests set out on an afternoon mokoro safari just as the heat of the day was beginning to lift off the earth and the birds were starting to vocalise their songs. Taking the deepest channels that remain as the high water season has passed, the local guides meander expertly through the reeds, steering the narrow dugout canoes through well-worn pathways. Fishermen sit patiently in their homemade, wooden mokoros, and the purple water lilies slowly close their petals for the night.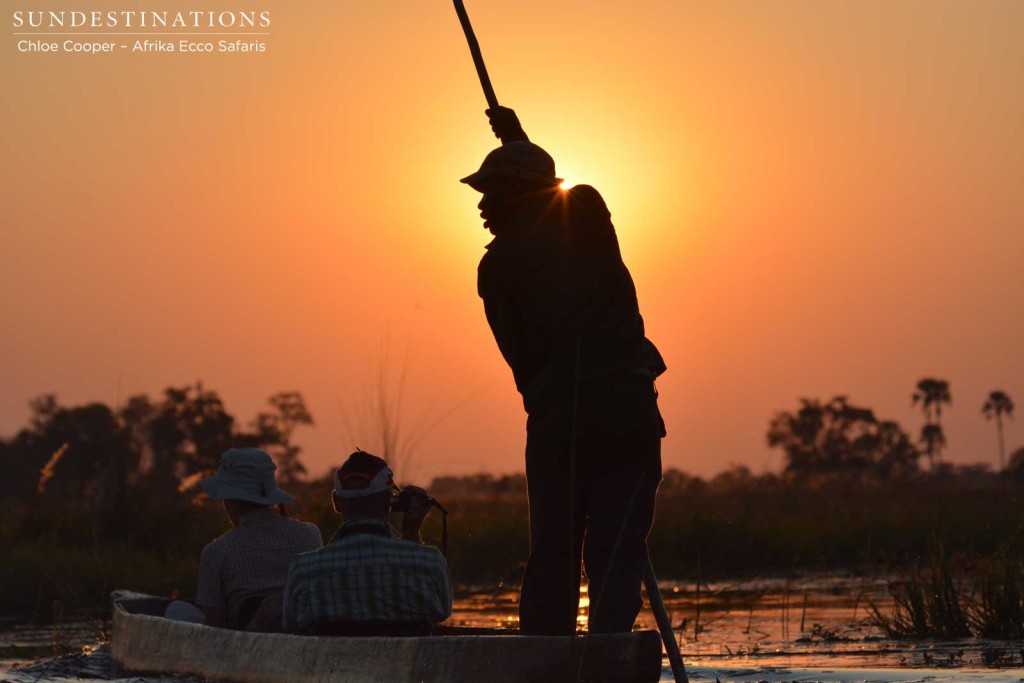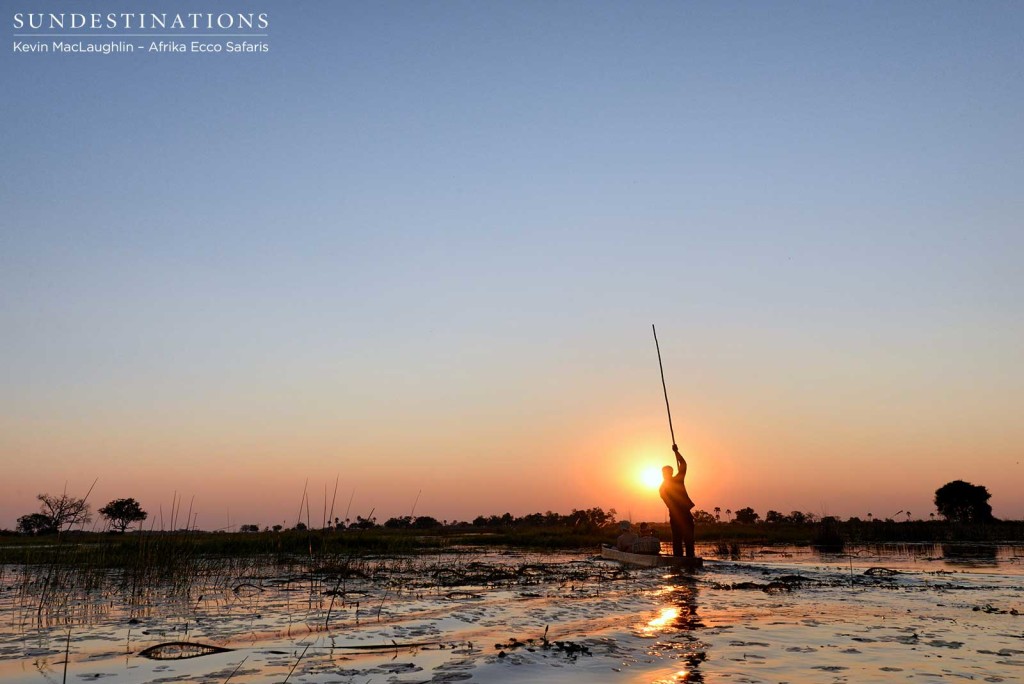 It is a perfect scene. If you add the crashing, munching, slurping sounds of the ever-present elephants, and the sudden breath of an exhaling hippo, this is nothing short of 'typical Delta'. At one point, as the sun was filling the sky with its richest pink hue, a family of elephants crossed the narrow path in front of the mokoros. Suddenly the pollers stopped and shushed the guests into silence, merely pointing ahead at the single file train of elephants emerging from the reeds on the left and disappearing into the reeds on the right. A jaw-dropping moment for all on board, but something the elephants didn't even know had happened.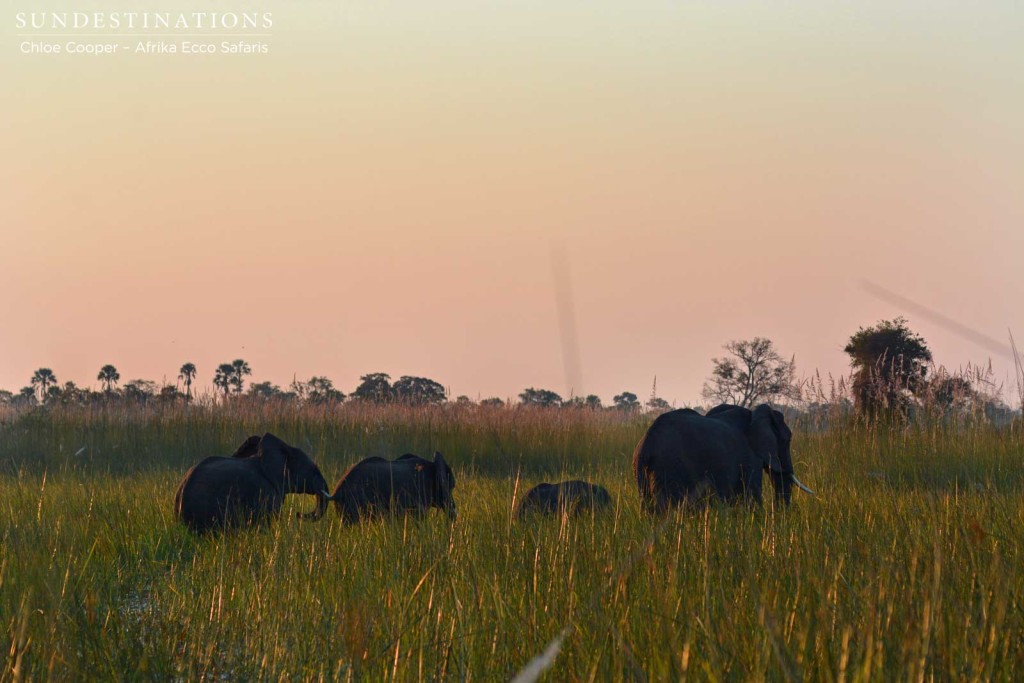 The sun was a perfect circle illuminating the horizon, and it was time to get back to the home island and let the hippos vacate the waters for the night. As the pollers approached the island, they took a slight turn to face the sun, and there, absorbing the last of the day's sunlight was a table adorned with wine, fruit, and salty snacks. A sand bank only just visible above the surface of the water was to be the location of the evening's sundowners, and it couldn't be more perfectly timed and executed.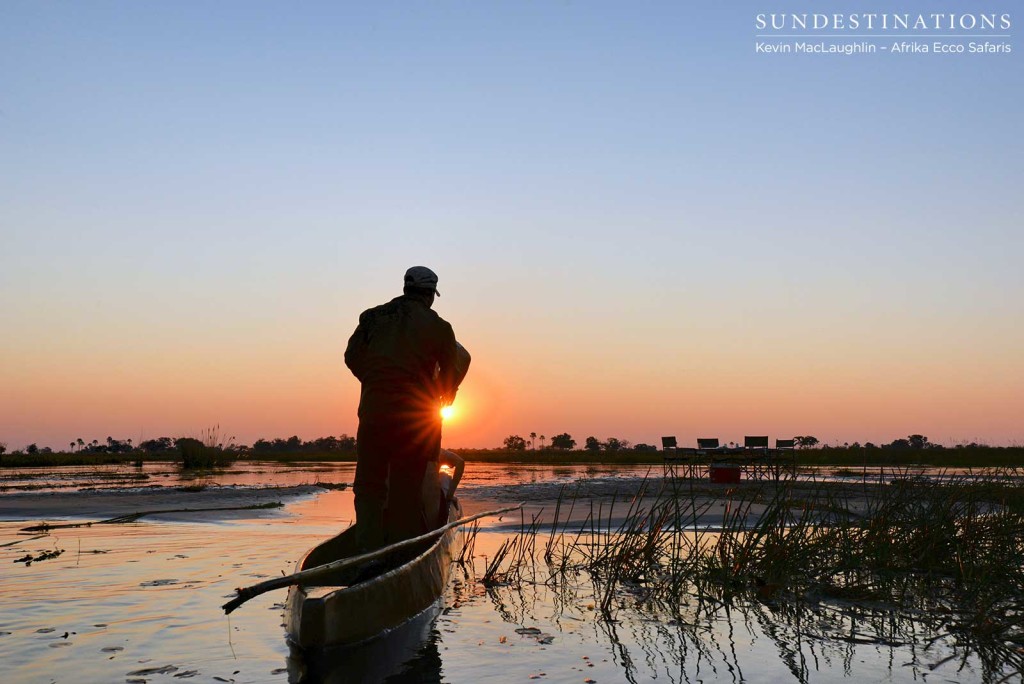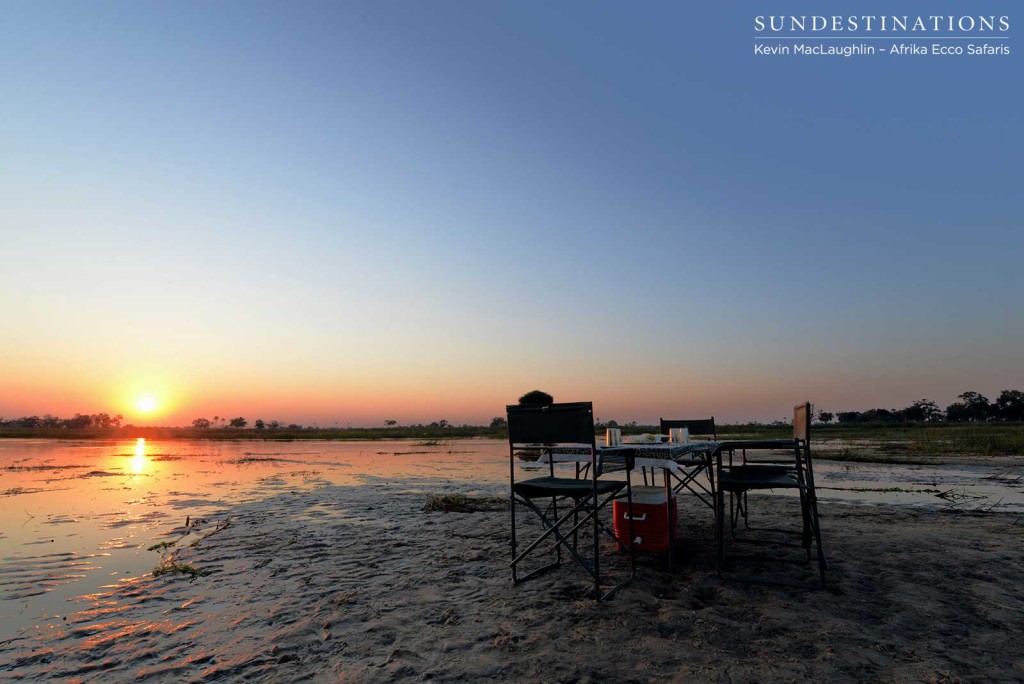 Guests disembarked their mokoros and set foot on the wet, white sand, cameras clicking to capture the moment forever. The sunset became tinged with pink, and the frogs and crickets grew louder. Home base was visible across the waterway: a handful of canvas safari tents surrounding a dancing fire, ready to welcome guests to their Delta island camp for a night of Okavango bliss, only enhanced by the preluding sundowners on a sandbank.