We've waxed lyrical about the sheer abundance of wildlife roaming throughout the Tuskers Bush Camp traverse. But there's another dimension to going on safari in Botswana. Let's not forget that while wildlife is the primary drawcard for visitors to Botswana, animals framed by blood orange sunsets and endless cornflower blue skies certainly amplifies their beauty.
Tuskers Bush Camp lies between Nxai Pan National Park in the east and Moremi Game Reserve in the west. It encompasses 365 000 hectares of pure wilderness, making this exclusive tract of land ideal for game drives and walking safaris. The diverse woodlands and Kalahari scrub landscape add texture to the canvas of colourful kaleidoscope skies.
The warm hazy glow of a burnt orange sunset always creates a tranquil atmosphere while on safari. The sunsets in Botswana have fiery red, shocking pink and bright purple colours which suck you into their web of hallucinogenic wonder. The Botswana landscape is flat which gives the impression of endless skies and sunsets. There are no hills and mountains to break the horizon.
One of the activities at Tuskers Bush Camp is sunset game drives around the network of pans in the concession, where one can see sunsets and wildlife reflected in the still waters of the pans. So why does Botswana have such mind-blowing sunsets? There is no pollution in the wilderness and clean air is vital to brightly coloured sunsets and sunrises.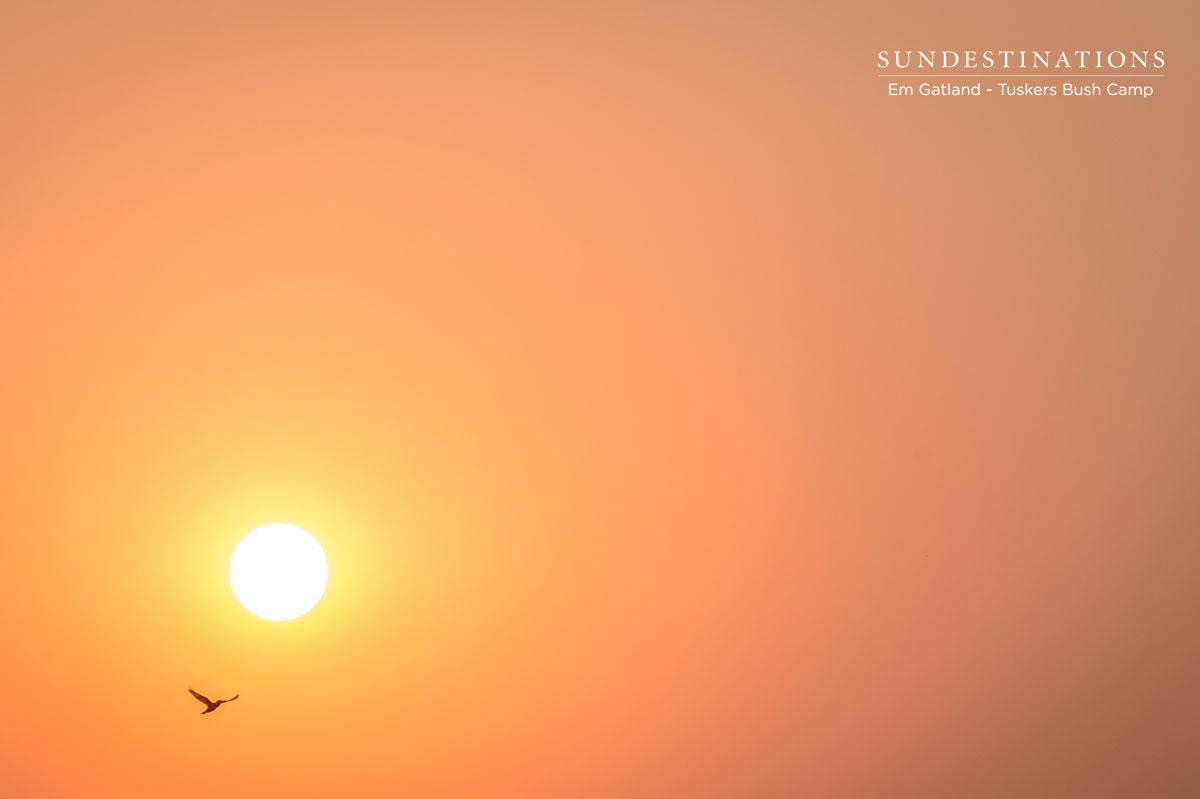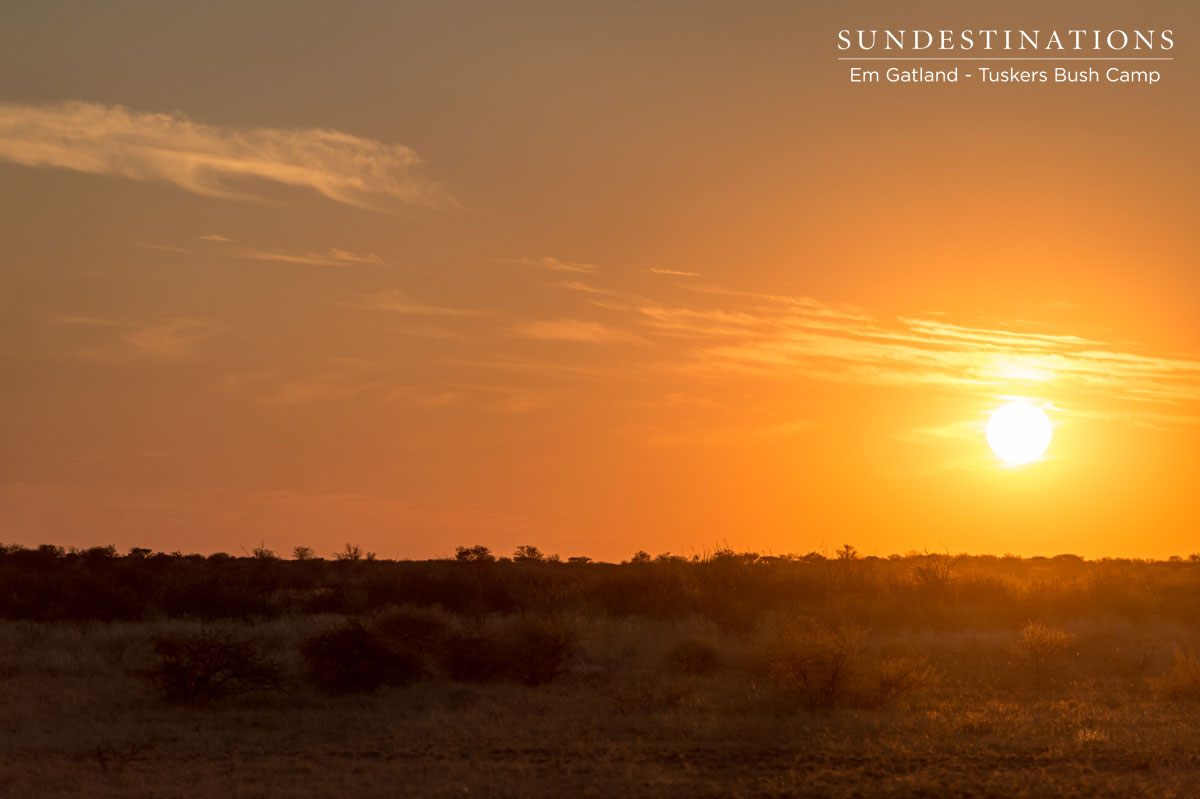 A Botswana sky is breathtaking and the stars splashed across the dense, dark canopy tend to engulf the landscape. The only light shining over the untouched woodlands is from the shimmering gleam of the moon and stars.  Constellations appear closer and brighter because of lack of interference from city lights and street lamps.
The unpolluted sky is home to the southern cross, a famous and recognised asterism within the southern hemisphere.  Five stars form the shape of a cross, making it the most distinct feature of the Cruz constellation. There are two noticeable bright stars which form part of the cross and these are rumoured to point the way to the Southern Celestial Pole.
Isn't Botswana just ideal for stargazing?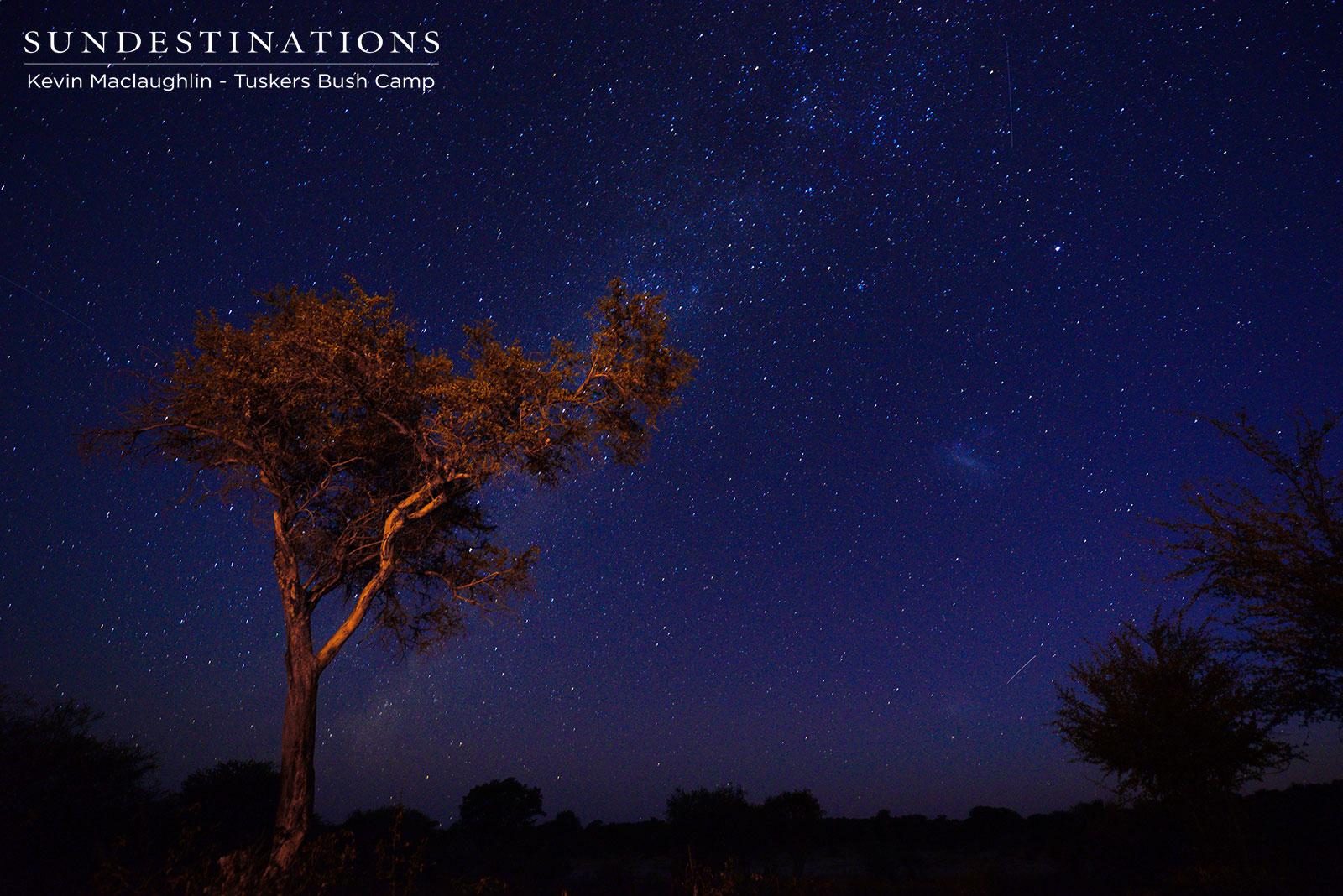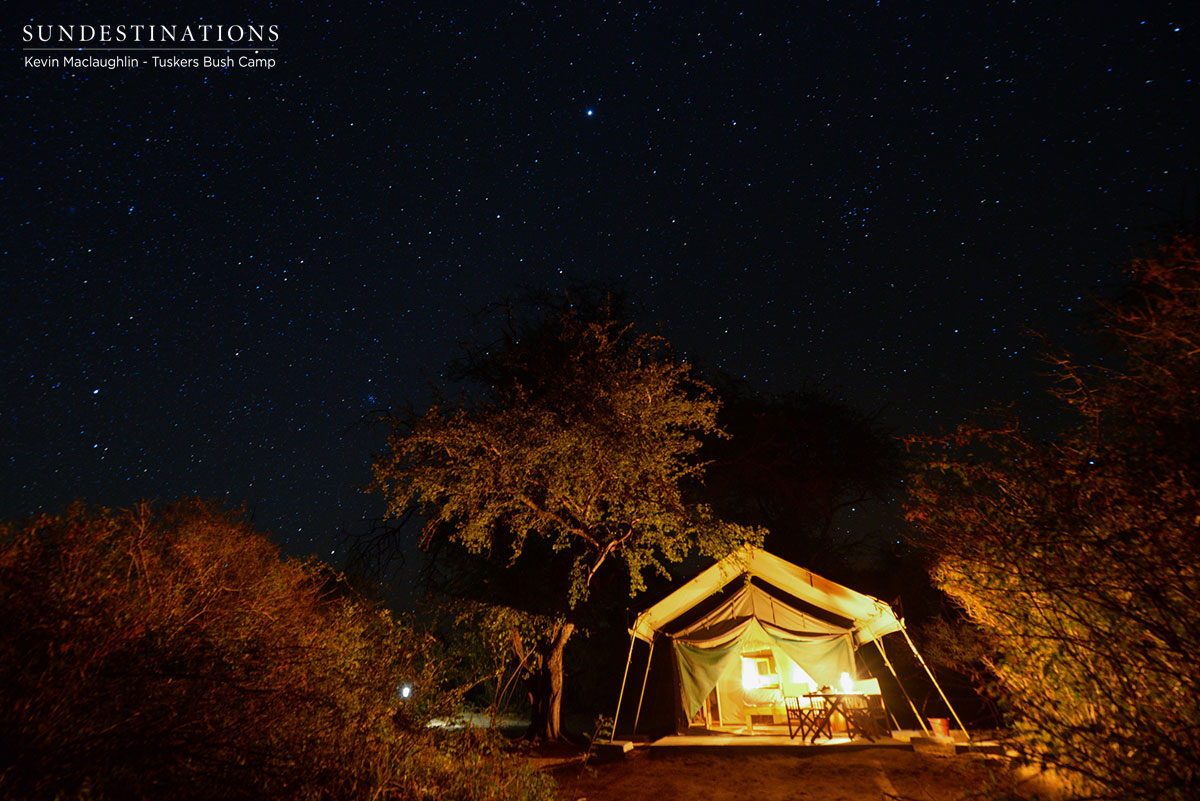 As discussed above, the lack of pollution and crisp, clean air give rise to perfect skies. During the day the skies are blue and they stretch on for miles. The heat rising up off the land creates a mirage against the sky, especially during April/May time. When the rains hit, huge cloud formations create an incredible depth to the cascading skies.