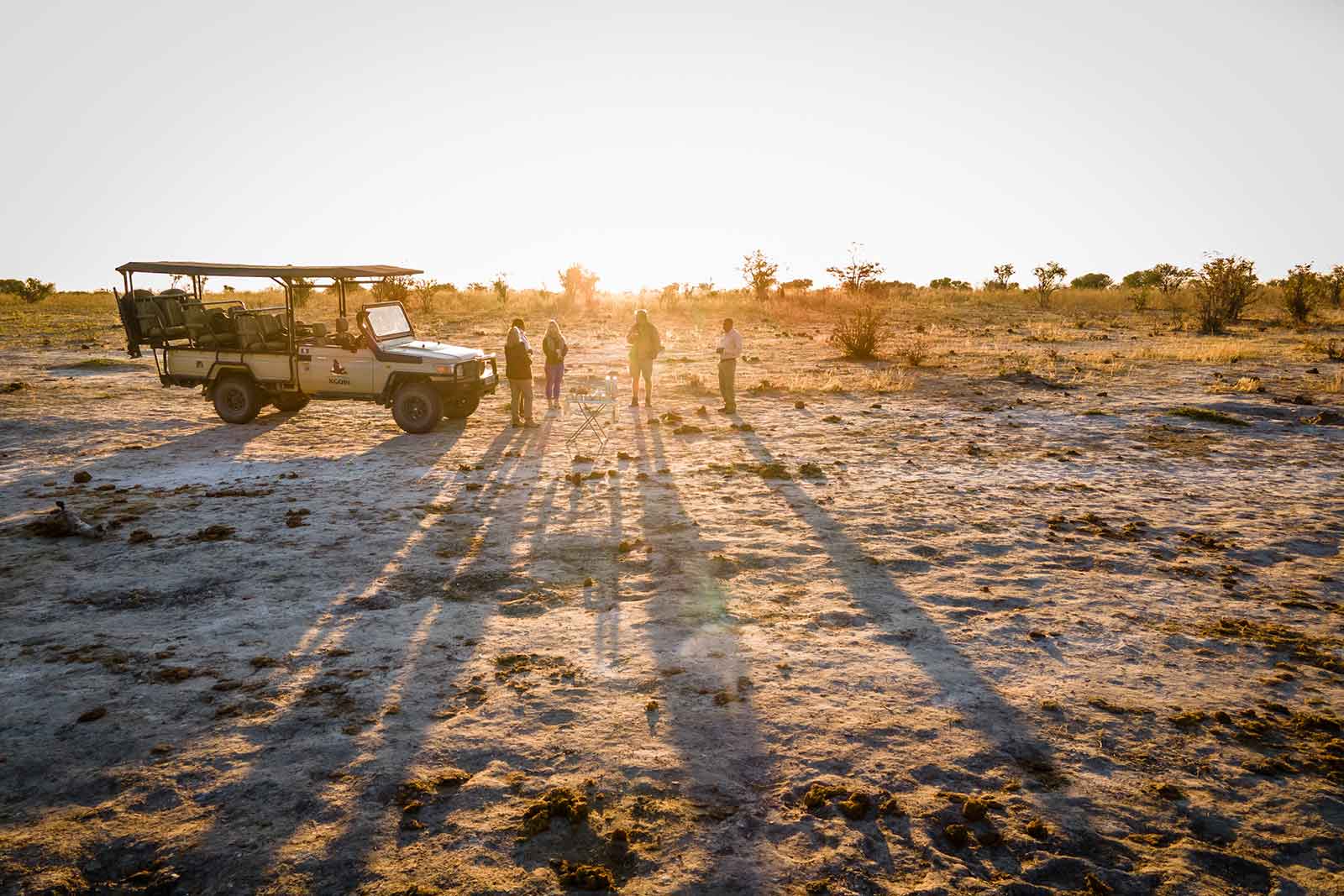 Mankwe Tented Retreat sits on the outskirts of two prime game viewing destinations – the Moremi Game Reserve and the Okavango Delta. The Moremi juts into the water wonderland of the Delta, and is renowned for its phenomenal big cat sightings and prolific wildlife. If you combine a stay at Mankwe with an activity-based safari comprising day trips and game drives into the Moremi and the Delta, you'll be sure to tick off a number of species on your game viewing list.
The low gradient alluvial fan and World Heritage site of the Okavango Delta offers the perfect water-based safari. Its papyrus reed-lined channels, lagoons and private islands contain a wild world of rare birds, water-dwelling beasts, swamp lions, menacing crocodiles and giant breeding herds of pachyderms. In the heavily wooded mopane trees surrounding camp, you will find plains game, hyena, honey badger and a colourful array of bird life.
Mankwe itself is considered the gateway to these areas, and while not located in a prime riverfront spot, it does rest in its own secret mopane woodland in the 300, 000-hectare Kwatale Conservancy. Located an hour from south gate Moremi and the central safari town of Maun, it certainly is the perfect halfway point for an activity-based safari.
While photographer Stewart Nolan was out on game drive inside the Moremi National Park, he spotted plenty of predators, significant birds of prey, waders, plains game and mammals living in harmony with the Moremi's varied ecosystem. Tsessebe, lechwe and the rare sitatunga (marshbuck) antelope are found in abundance in these areas because of the abundance of pans and waterholes.
The three-game viewing videos below are highlights of the game viewing experience enjoyed while staying at Mankwe and indulging in activities on offer. A few moments that stood out included a lone leopard straddling a branch high up in a tree, elephants swimming and observing red lechwe bounding through the swampy regions.
Leopards generally conserve energy during the daylight hours by resting on elevated areas or on overhanging branches in tall trees. They also stash their kills in trees, which keeps them and their meal safe from other predators and scavengers.
The elephant sightings are always rewarding, because of their antics.  Elephants will travel miles to seek out pristine water sources and spend hours soaking up gallons of water and mud bathing.
You most certainly won't be disappointed with your game viewing experience in this part of the world!