The big cats are emerging from the thickets and appear to be oblivious to their curious onlookers. They're strutting their stuff on dusty rugged roads, traversing open plains and conducting kills close to camp. After all, this is their domain, and we're merely visitors with a keen eye for big cat antics. The change of season is upon us, which means we're enjoying a spate of new behaviour within all of our reserves. Interestingly enough, the Sabi Sand, the Klaserie and the Balule reserves have all witnessed a spate of big cat sightings. Isn't this just the purrfect time to spot big cats?
Let's delve into the feline delights from our camps.
Xobega Island Camp in the Okavango Delta
We stray away from the big cat sightings to highlight the phenomenal birding happening in the waterways of the Delta at the moment. The Okavango Delta certainly delivers in terms of bird sightings, making it a prime destination for birders from all corners of the globe.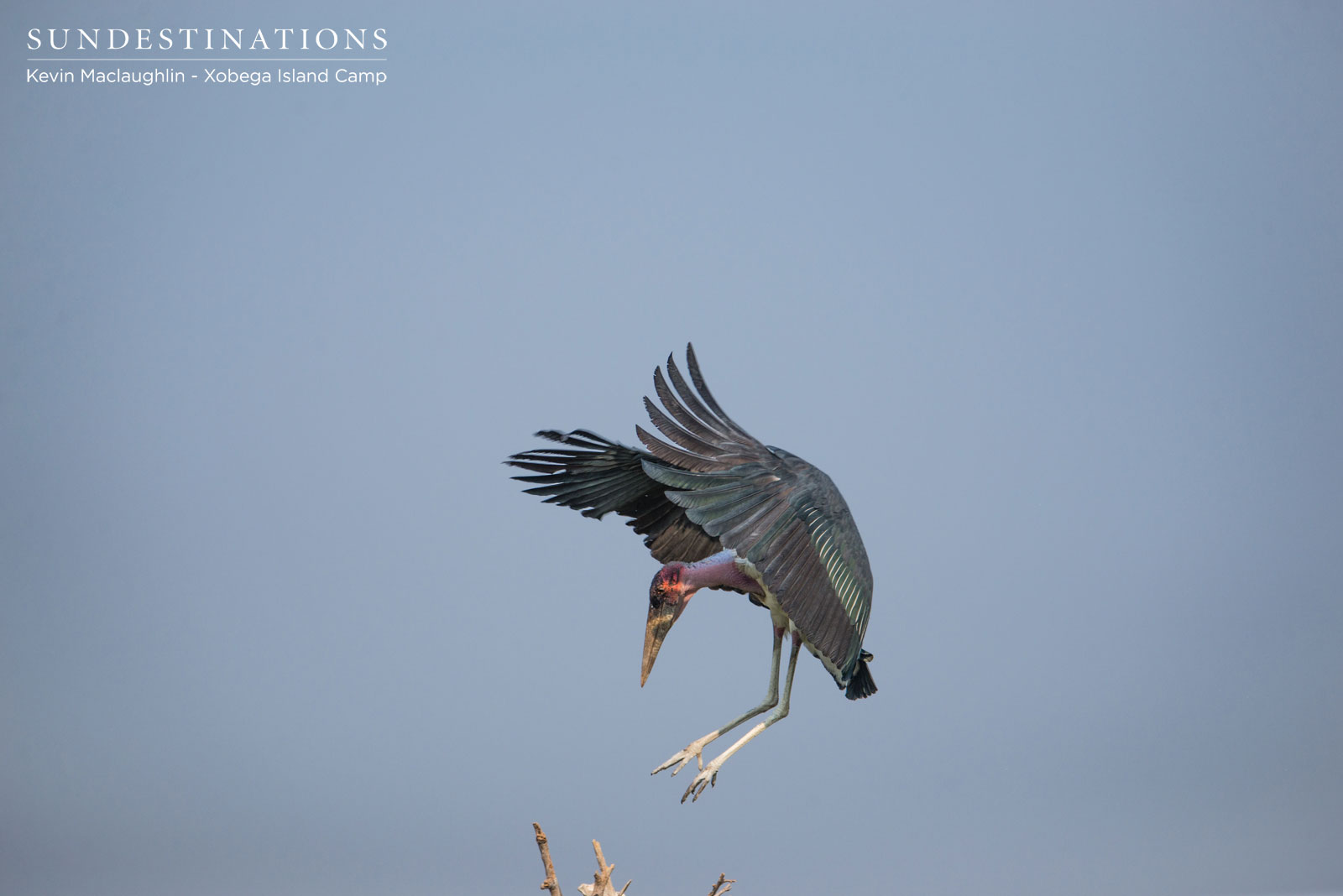 Umkumbe Safari Lodge Highlights
Word on the (wilderness) streets is that ranger Zanelle spotted 3 young male lions tucking into the remnants of an elephant carcass. Lions don't normally take down elephants due to their colossal size, but being opportunistic feeders, they will pounce at any occasion to feast on a fallen giant. We can assume that the elephant died of natural causes, which meant a free take-out meal for the boys. Zanelle suspects the trio were the Tsalala males, but we have yet to confirm.
Africa on Foot and nThambo Tree Camp Highlights
This week we saw the return of an old, powerful legend – one of the Trilogy male lions. His recent recruit, the Mafikizolo male was at his side. This powerful duo sauntered into the traverse and have moved off into the thickets, giving the Mbiri males a window to enter the traverse. The Ross Pride lionesses always provide us with an almost guaranteed lion sighting, which always delights guests. Another item that deserves mention, is that two cheetah were spotted this morning while on drive with Africa on Foot.
Chacma Bush Camp
Chacma Bush Camp is our new kid on the block, and this intimate camp lies on 8000ha of pristine, undulating wilderness in the Maseke Balule Nature Reserve. Not much is known about this area, because very few commercial lodges operate here. Chacma sees an abundance of elephants that visit the camp on a daily basis to drink from the waterhole in front of the swimming pool. We have just discovered the presence of 6 burgeoning young male lions that rule the land with vigour. They've been spotted on two kills and at one stage were patrolling their turf with intent. There appears to be a heavy presence of lions, which is always a good sign.