The combination of wine tasting and safari could possibly be the match made in heaven we've all been dreaming about. Packing a cooler box with your refreshment of choice is game drive protocol, but a wine tasting event on safari is nThambo Tree Camp and Africa on Foot's idea of how to watch the sunset!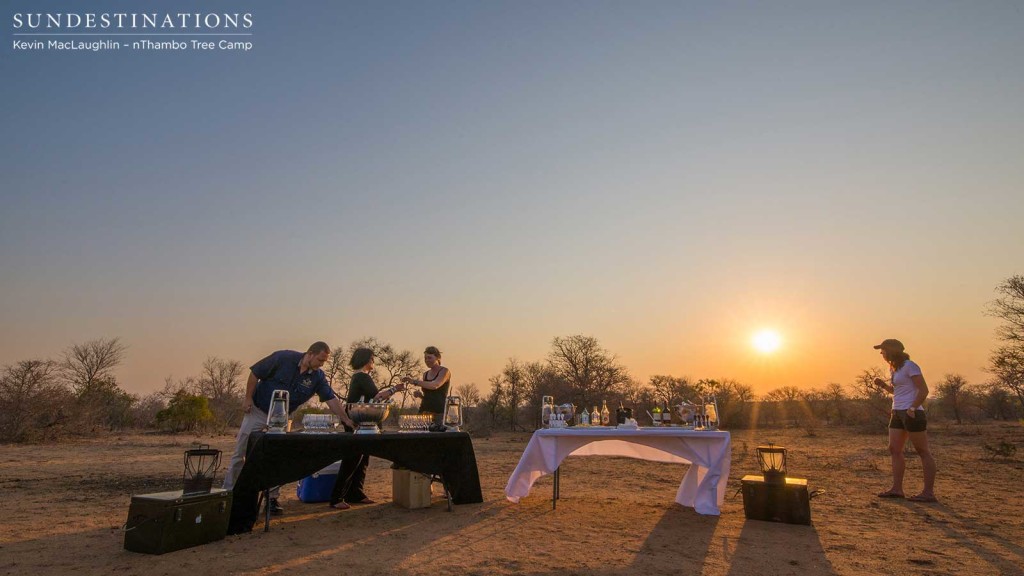 You know you're on safari when that tangerine skyline is interrupted by the spiky outline of thorny acacias, and the warm evening air is thick with the sound of crickets and nightjars. The scorching afternoon sun has melted your sunscreen, and your memory card is choc-a-block with images of Africa and a clip of that baby elephant with attitude. As the light softens and warms to a shade of apricot, attention is turned to the cooler box, clinking away in the back of the game viewer…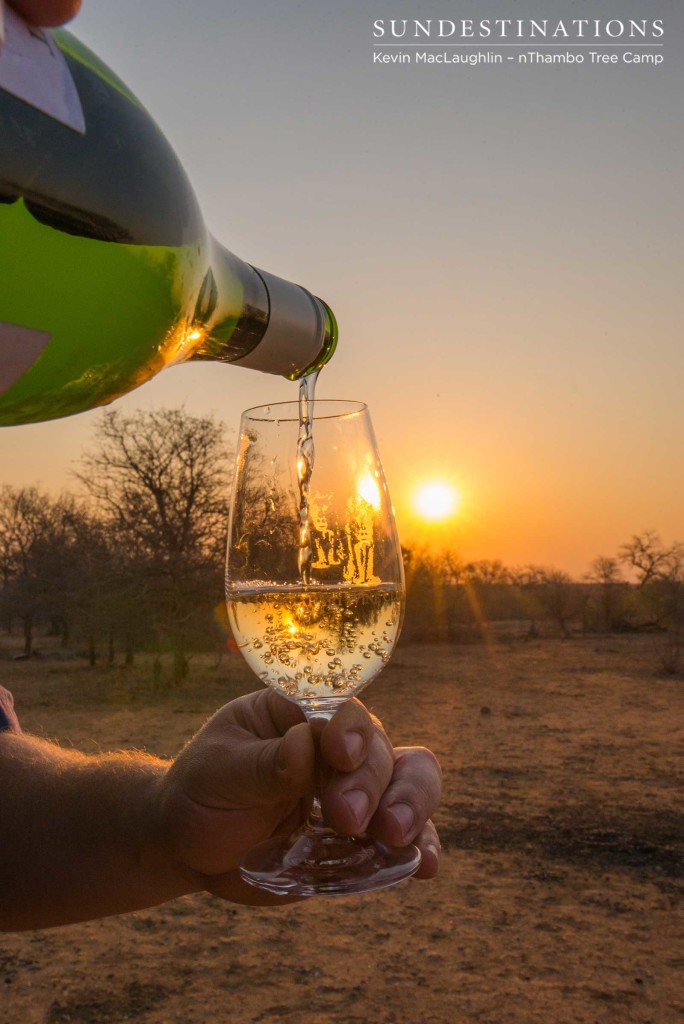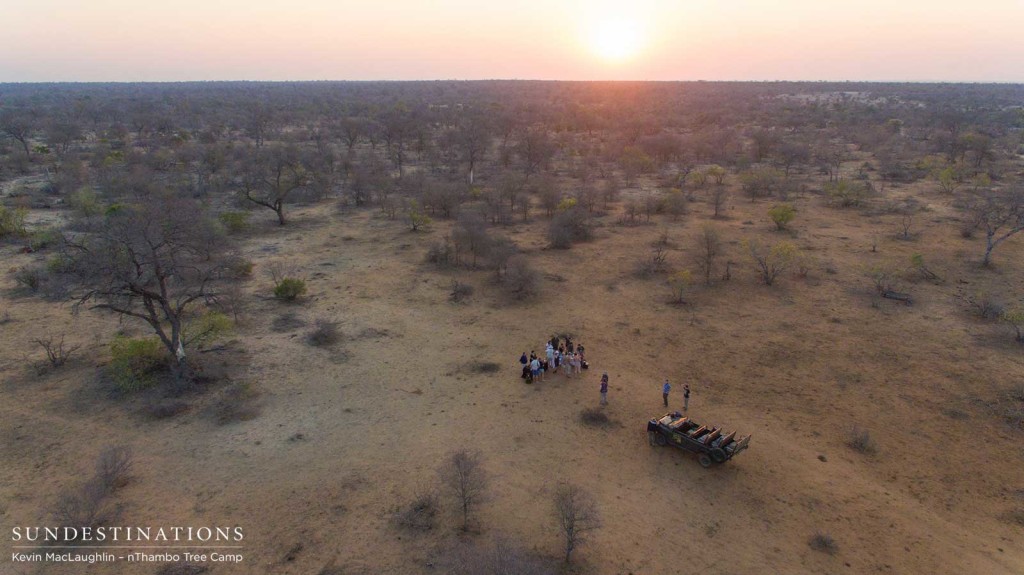 On this particular occasion in the Kruger's wild Klaserie Nature Reserve, nThambo Tree Camp and Africa on Foot arranged for a special sunset event: wine tasting on safari! Out in the sticks, where wildlife roams free, a table awaits, laden with ice buckets full of wine and platters full of salty snacks.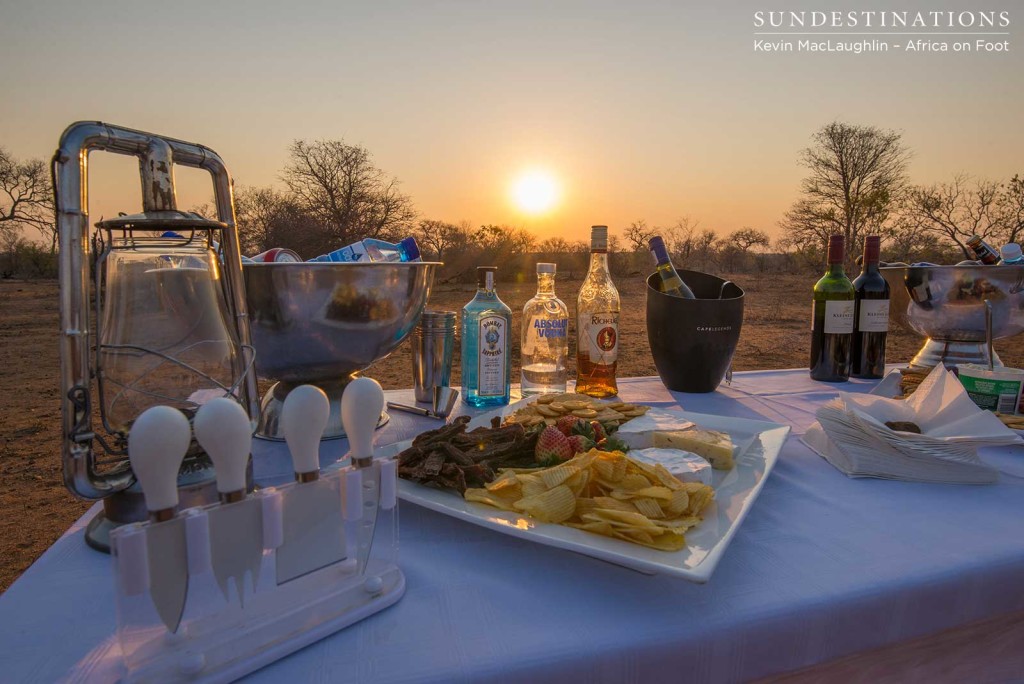 A representative from Hoedspruit's local wine shop, Safari Wines, joined the camp managers in welcoming the guests to their exclusive wine tasting. After a friendly greeting, the various wines were introduced, while alternative refreshments were on offer for those with a taste for lager, as opposed to Chardonnay! Bottles of bubbly, smooth blends, and South Africa's unique Pinotage did the rounds, as guests swilled the warming liquid in their glasses and sniffed the fragrant bouquets, all the while surrounded by the bushveld.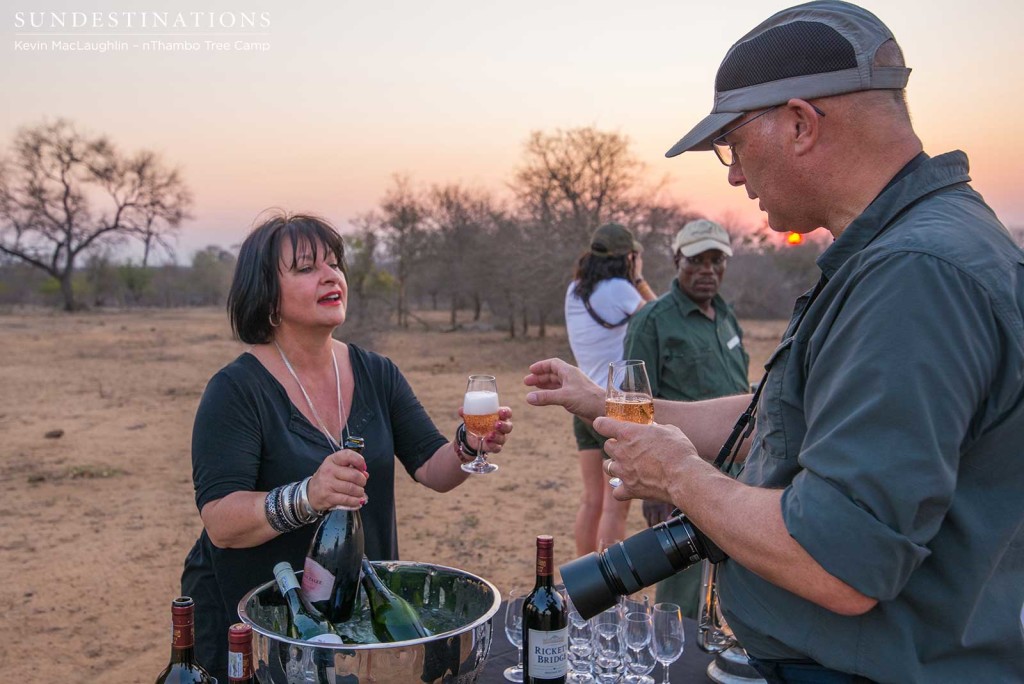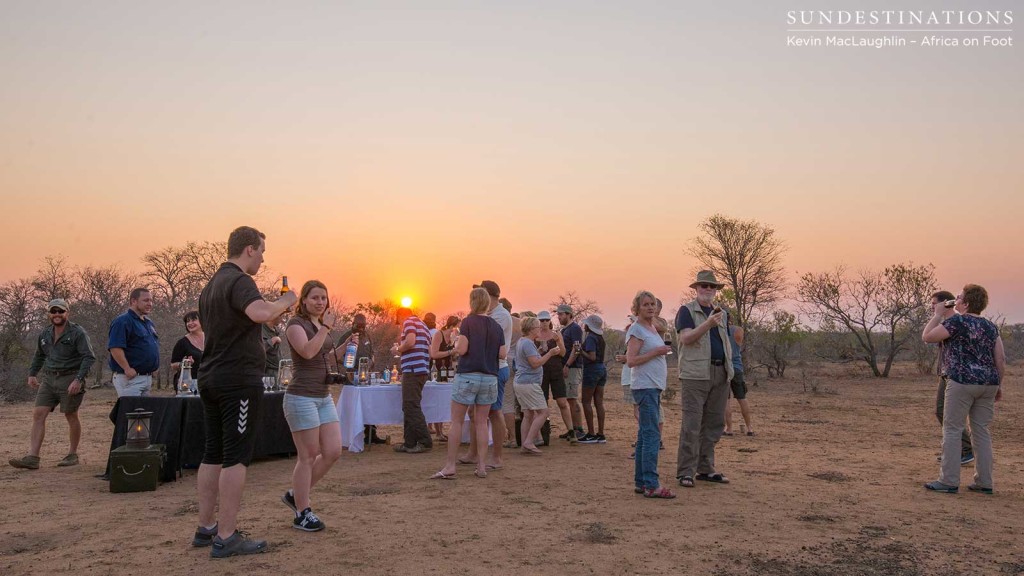 Sunset is a significant time of day in Africa, celebrated by many South Africans with a glass full of something cold, and a good buddy or two. In the world of safari, sundowners are treated with the utmost respect, and when that sun begins to set, there is nothing else to do but disembark the vehicle and toast the end of another day in the bush.