Leopards are territorial, just like lions, but unlike lions, they are solitary cats and choose to live alone, only pairing up to mate. Leopards are also usually nocturnal, and they are notoriously elusive, quick, camouflaged, and stealthy, making them some of the more difficult creatures to spot in the wild. The Klaserie is home to numerous leopards, which occupy neighbouring and overlapping territories around Africa on Foot and nThambo Tree Camp. Over time, camp rangers have identified various individuals that have been spotted (pun intended) during game drive hours, crossing through camp in the dead of night, fleetingly through the bushes while on foot, and some giving us the full display with a kill stashed in a tree.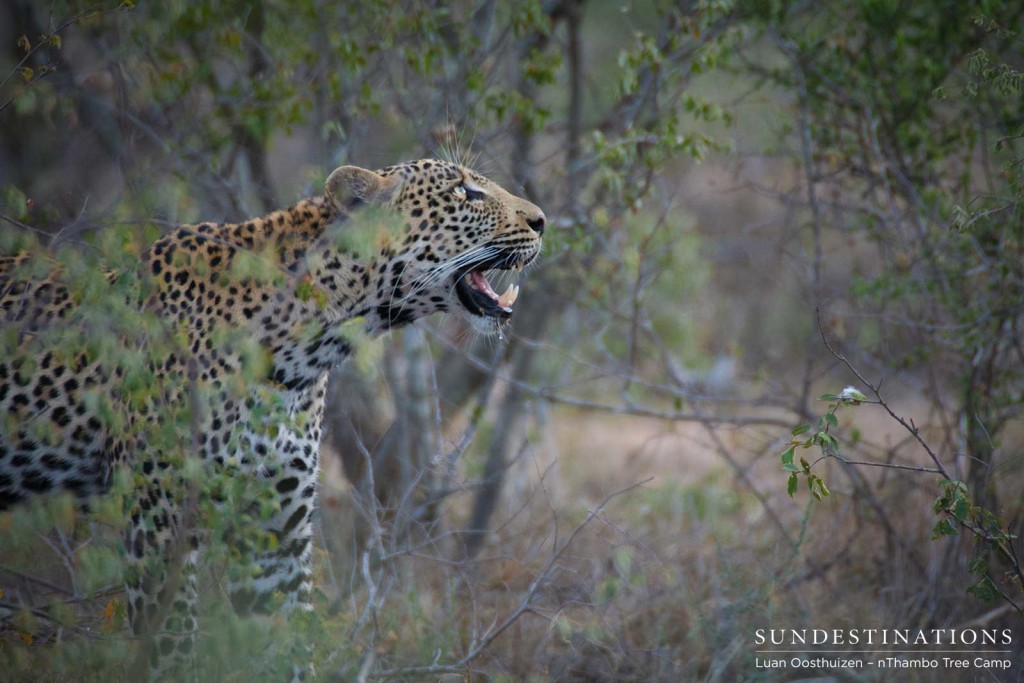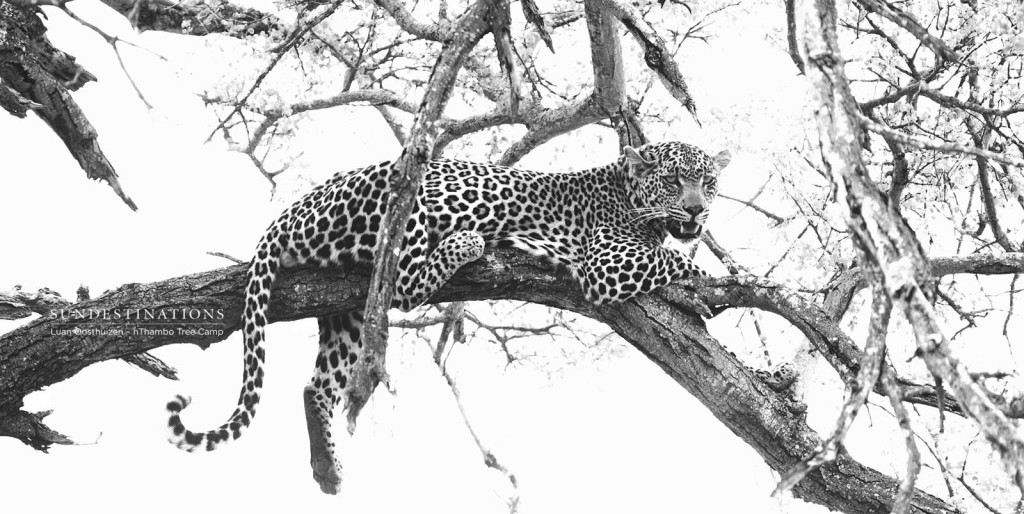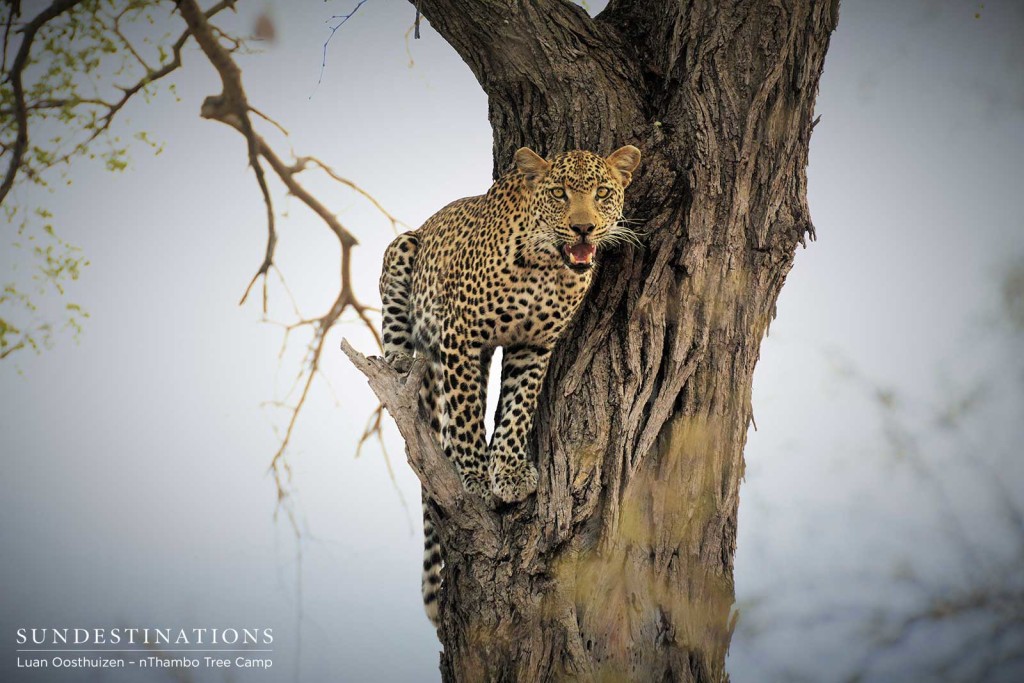 Rhulani, meaning 'relaxed' in the local Tsonga language, is a female leopard we've known for quite some time. Towards the end of last year, she was spotted around the same place with various kills she had made, and with a cub in tow. Despite her ultra-relaxed temperament, her youngster was very skittish and stayed hidden most of the time, only coming out at night to feed alongside its mother. At one point the duo was disturbed by the presence of yet another female leopard, known as Ross Dam, creating some speculation that Ross Dam female could be one of Rhulani's adult cubs. The two were not entirely pleased to see each other, but they had a certain level of tolerance for one another, which is not normal for unrelated leopards, male or female.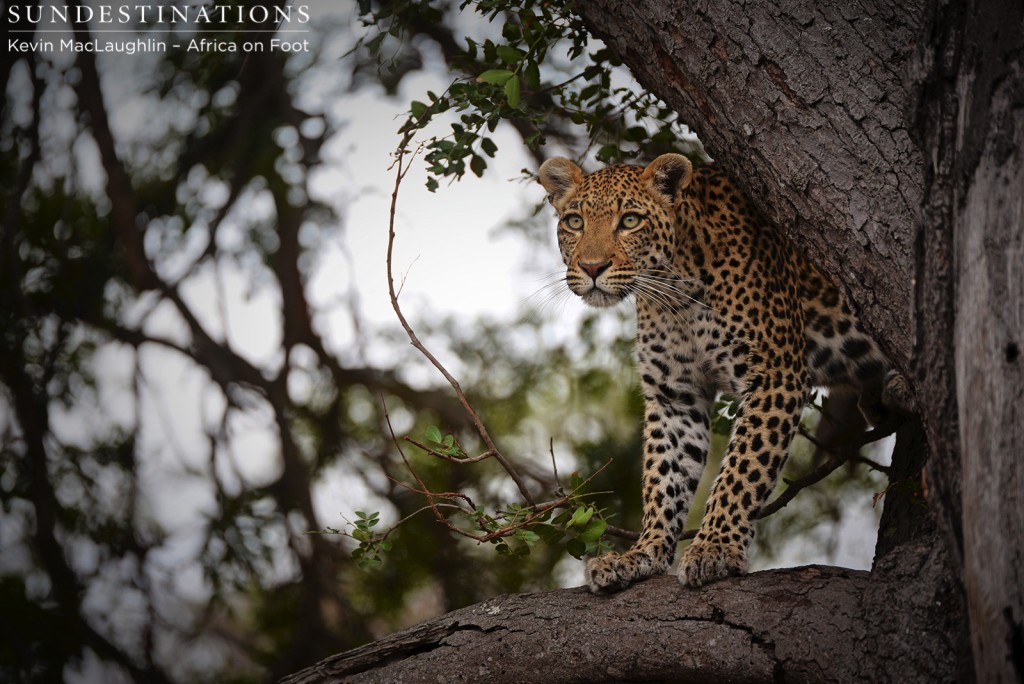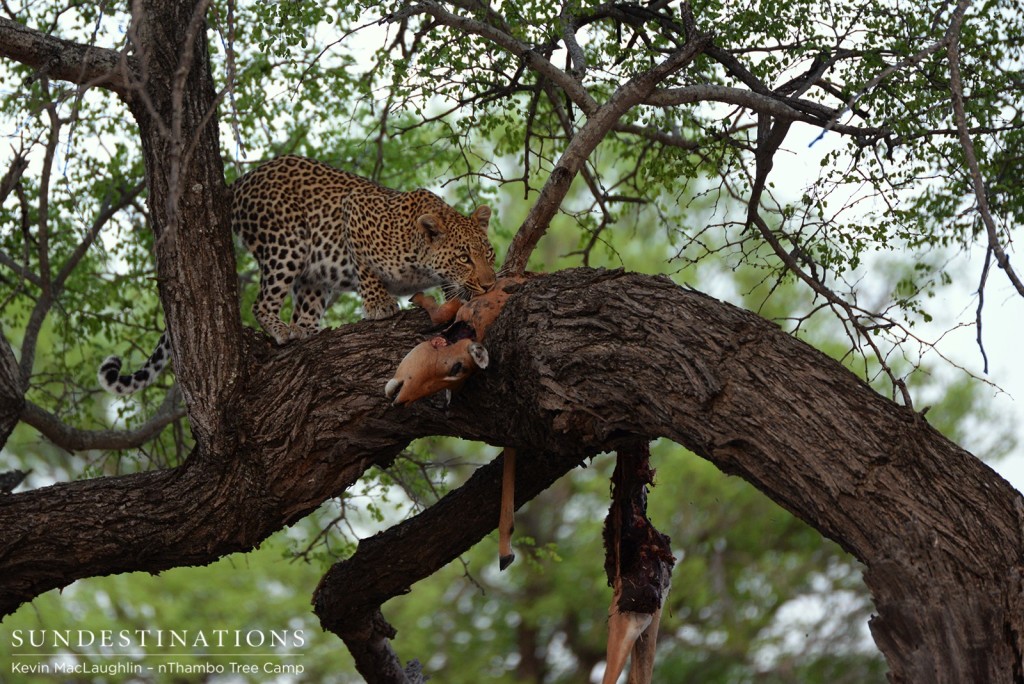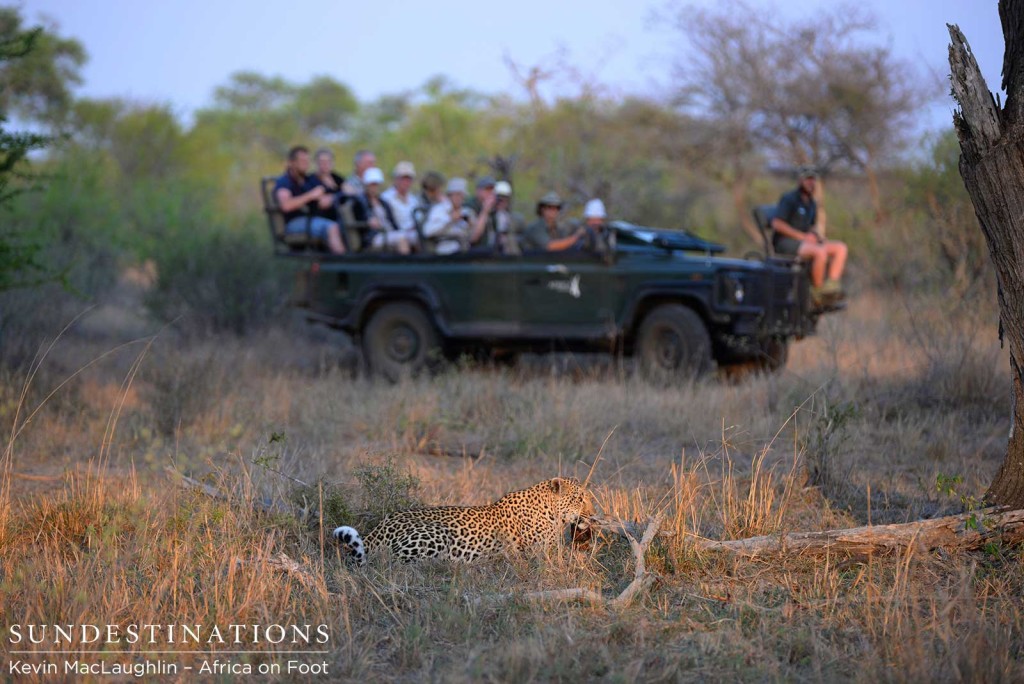 Ross Dam was named after the dam found in her territory. She was spotted in the same place on numerous occasions, and became a real highlight on game drive after she appeared both during the night and day while guests were out on game drive. She is also incredibly relaxed, and if she is indeed one of Rhulani's (now adult) cubs, it is no wonder she has the calm temperament she's now known for!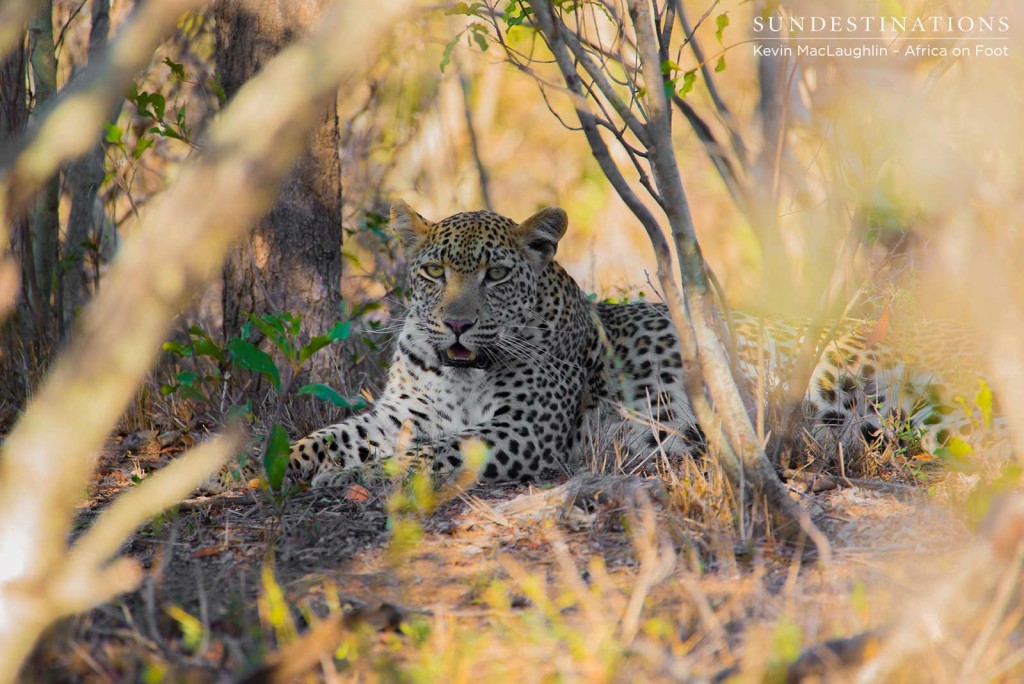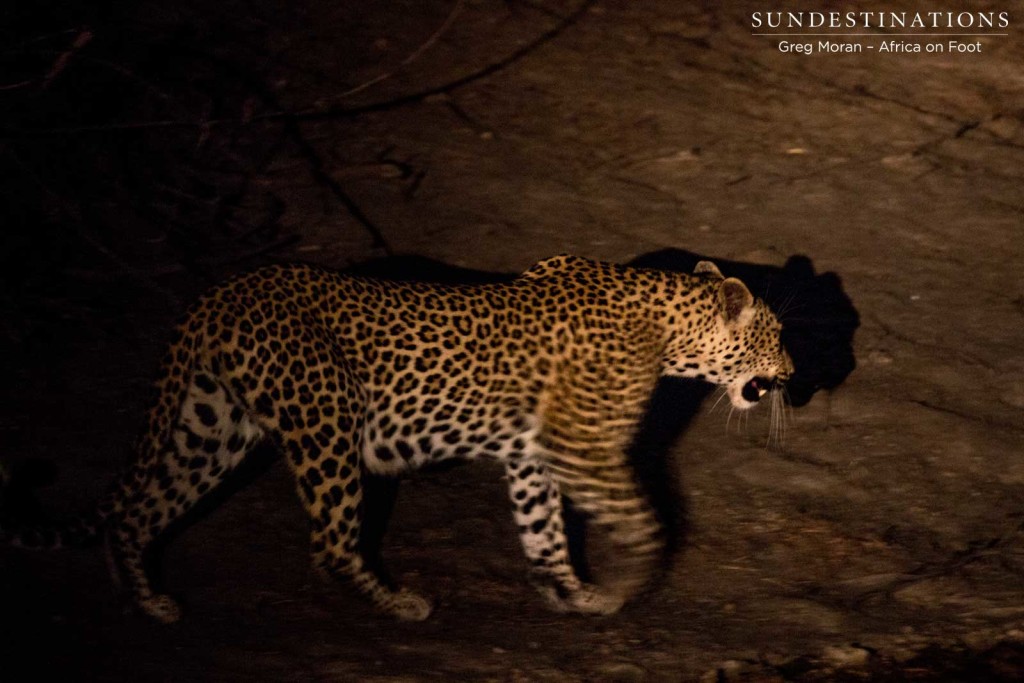 Cleo is one of the longest known leopards in the area, and when we laid eyes on her mid last year she was having an after dark snooze on a termite mound, entirely unfazed by the attention and spotlight on her. What made this sighting particularly memorable was the fact that her cub bounded up to join her on the termite mound. One for the books!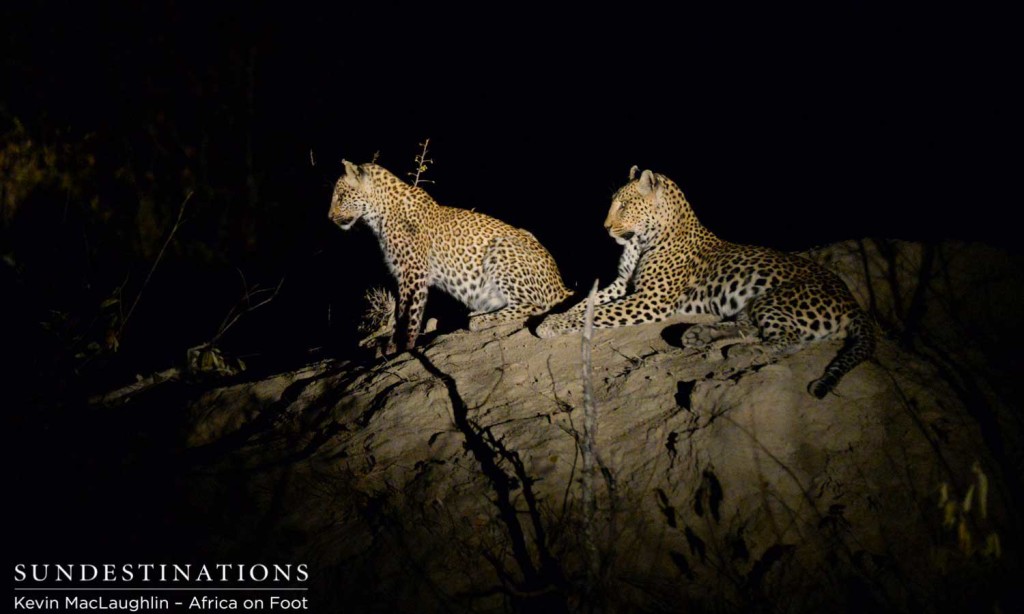 Zero is our man of the hour. Seen numerous times with a kill stashed away up in a tree, and also out at night and on the prowl, this male has a 'zero'-shaped rosette pattern on his shoulder that defines him from other leopards. He has taken over the 'main man' role after Shaka was reported to have died. The life of big cats is not easy, and we have to expect injury and death as we follow the lives of these lions and leopards.