This morning's game drive at nThambo Tree Camp was a spectacular affair of wildlife, and we reckon the highlight of the safari was seeing the Mapoza male lions with the Ross Breakaway lionesses feeding on a fresh buffalo kill! These well known females were on the social media news most recently when they lost a newborn cub to a buffalo stampede – an unfortunate part of nature – and the Mapoza males have featured regularly on the blog over the last several months as they continue to dominate this area of the Klaserie.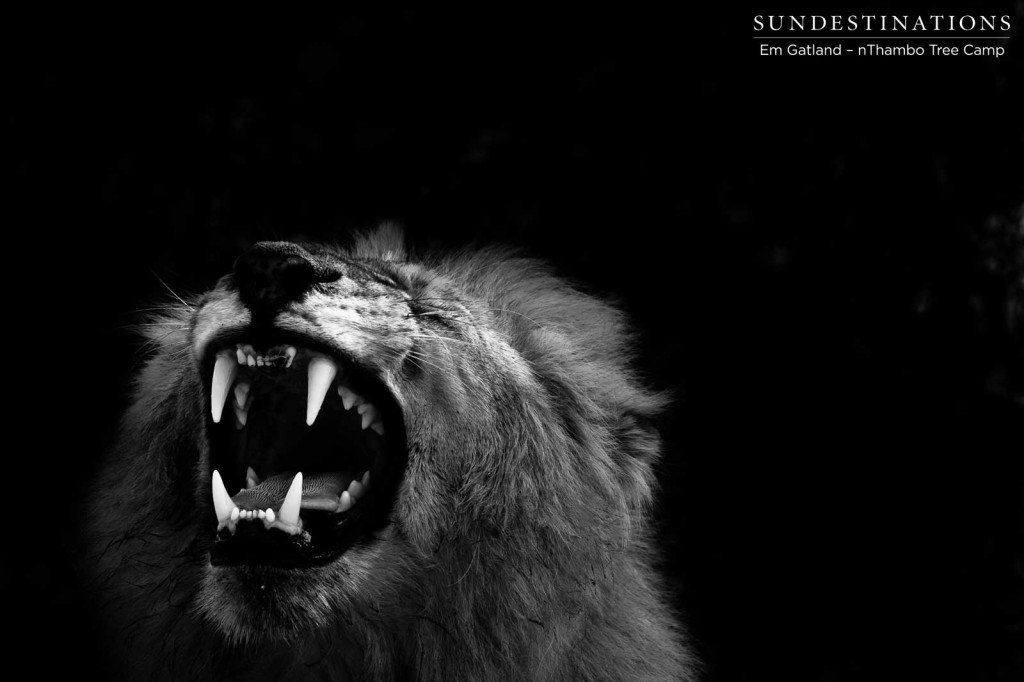 Today, we found the Breakaways and the Mapozas arguing over a buffalo kill, which must have been made in the early hours of the morning. It is well known that these two pairs of lions don't get along all the time. In the past, we've seen brutal fights break out between the males and the females, particularly at the location of a kill. One of the Breakaway females really doesn't like the males and she makes sure she keeps her distance when they are around. The second Breakaway lioness is quite comfortable in the Mapozas' presence, and we got to watch her feasting away on the kill while both Mapozas lay in separate patches of shade nearby.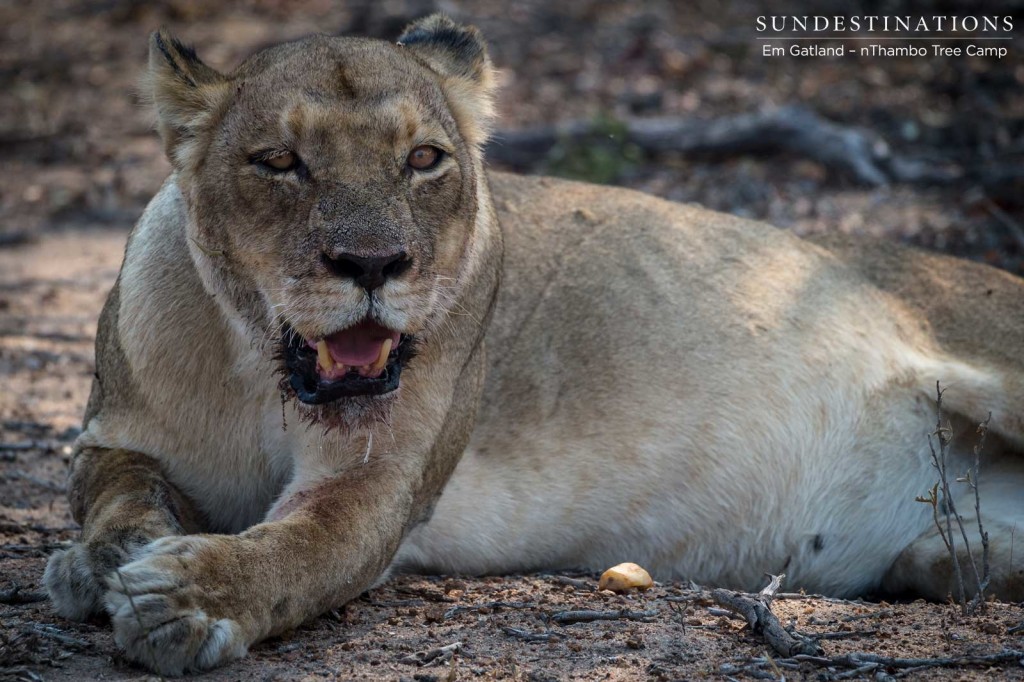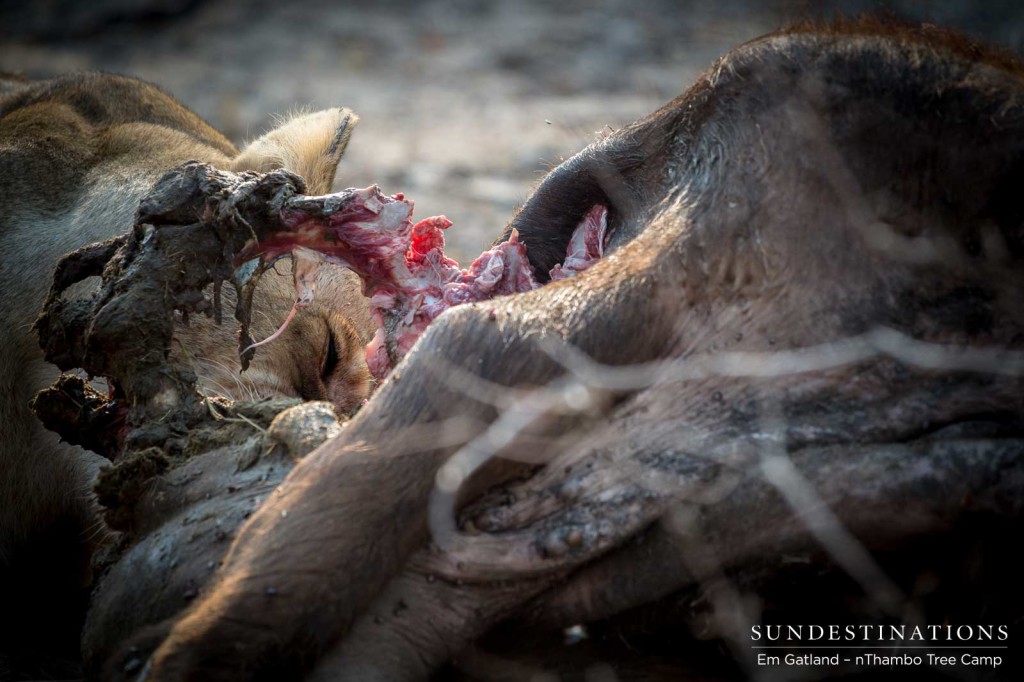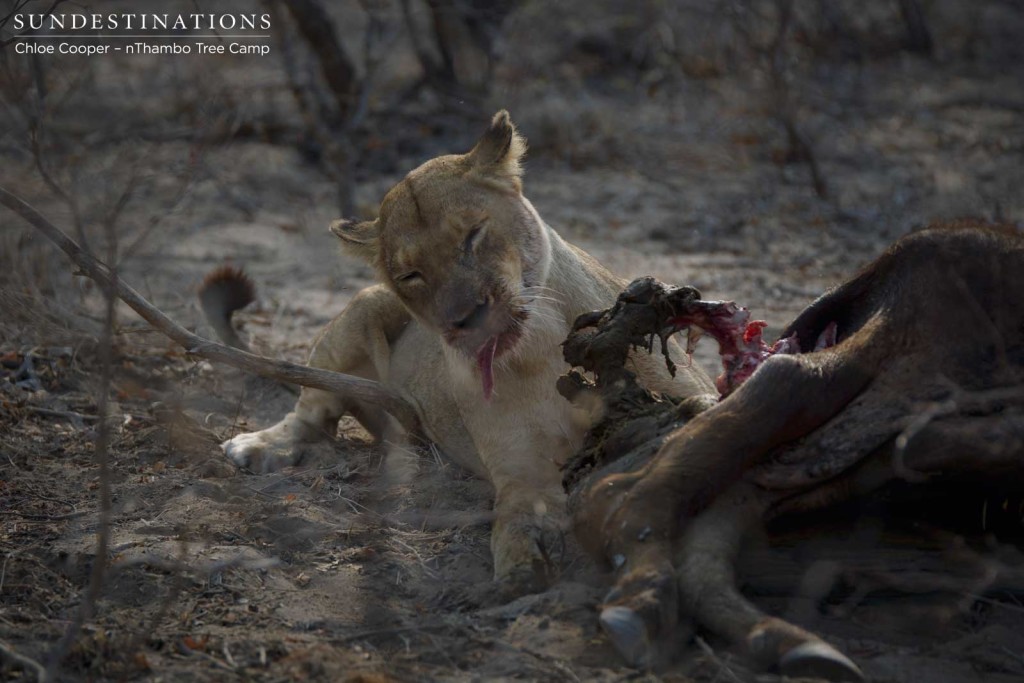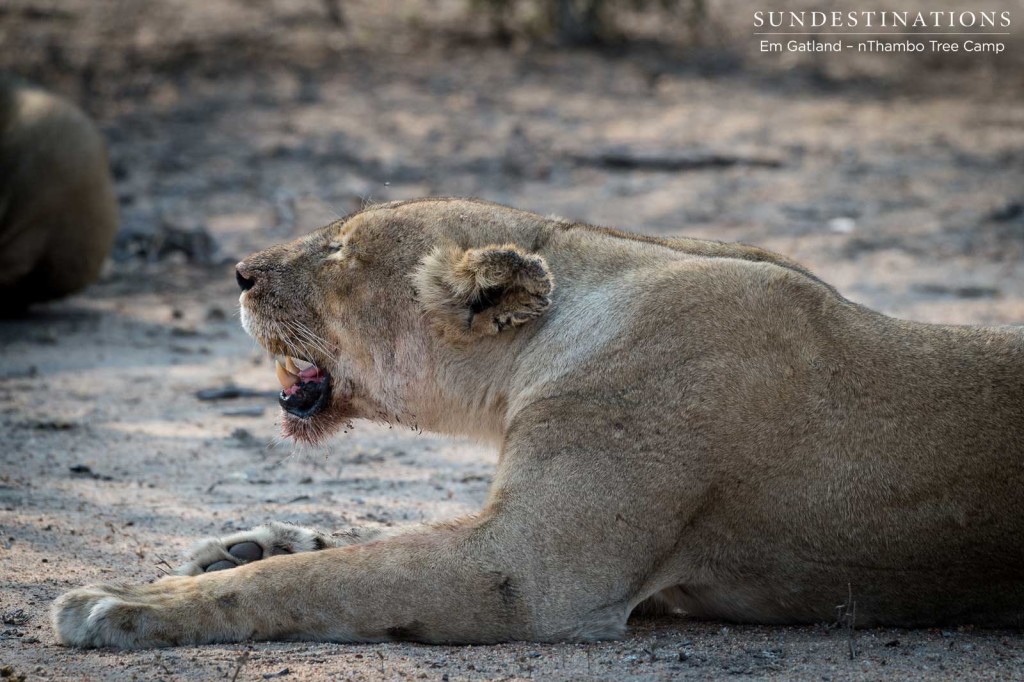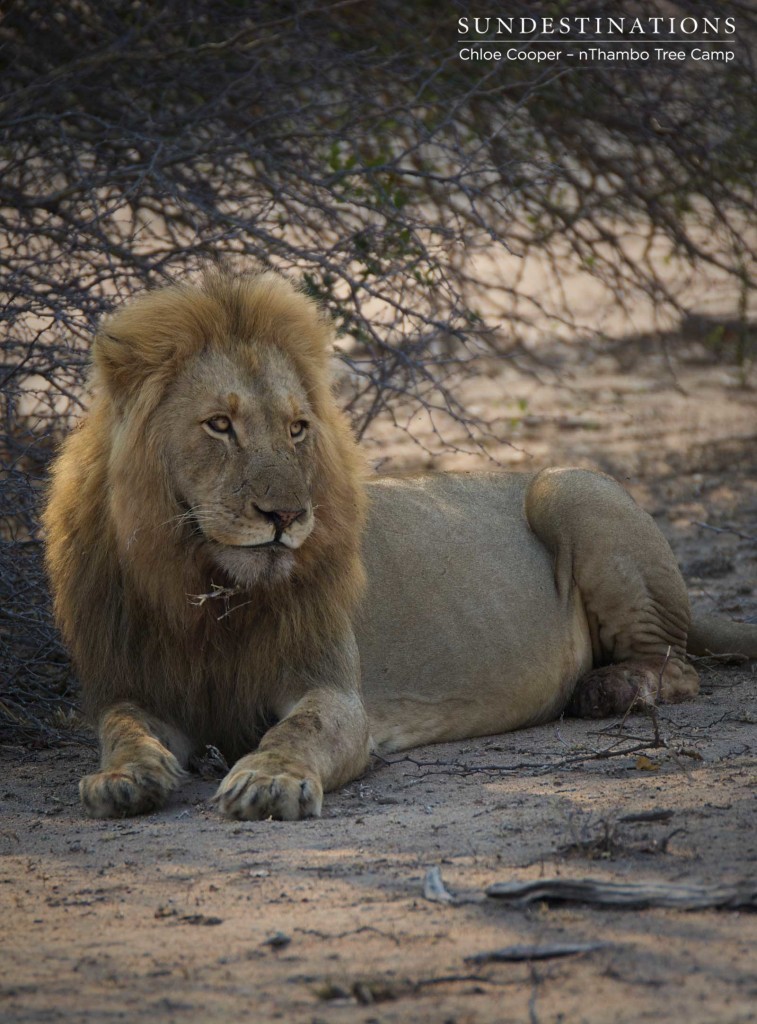 Photographer, Em Gatland, is back at nThambo and Africa on Foot, getting her fix of safari, and providing us with some epic wildlife shots. This morning, Em got a close up of the lioness feeding on the carcass, while one of the Mapozas lay just to the right of our position. Em snapped away, capturing some breath-taking shots while she described why she likes following the stories of these lions on social media.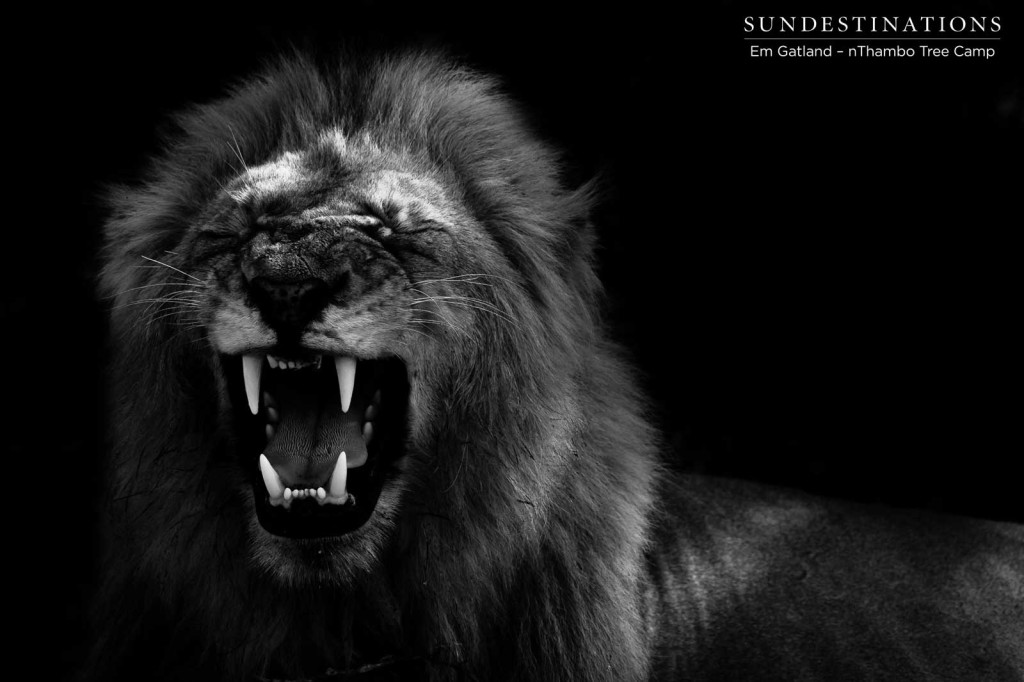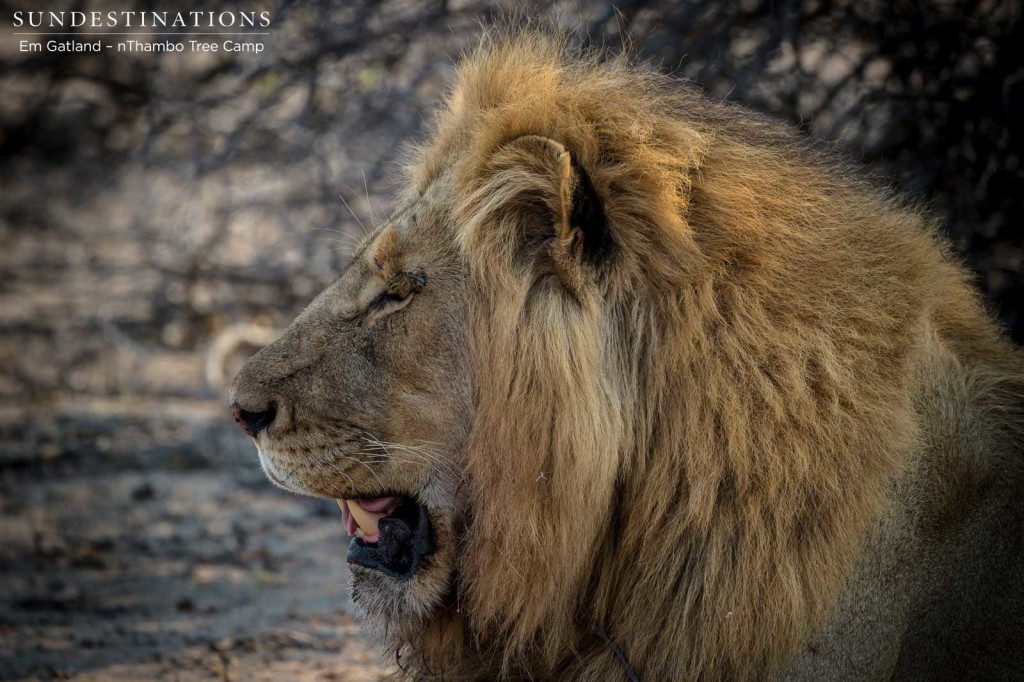 Soon, the female left the carcass and started moving towards shade, while the handsome Mapoza male got up and followed her. The pair of them settled down nicely, while the male marked the territory around them. He then proceeded to show us all his teeth as he performed the Flehmen Grimace. Fantastic morning on safari, spent with these famous lions!