True to its name, the ancient riverbed of Deception Valley is a fossilised remnant of the great body of water it used to be thousands of years ago. Like much of the Kalahari Desert, Deception Valley is a piece of history; a history of the movements of water, the migrations of animals, and the footsteps of people. The stars blanketing this vast, flat land are some of the most spectacular in Africa, and the drought-resistant plant life stands routed into the sandy floor.
On the northern border of Botswana's Central Kalahari Game Reserve, Haina Kalahari Lodge is situated about 80km from Deception Valley. On occasion for adventurous guests, Haina's energetic hosts Adriaan and Wanda, take a 4×4 equipped with kitchen utilities, tents and the game viewing essentials to set up for a stellar night at Deception Pan, surrounded by the wild desert.
Canvas tents, stretcher beds, camping chairs, and potjie-kos; a night in the Kalahari is about as peaceful as can be. In the summer months when rainfall paints the sandy floor an emerald green and dresses the bare trees in a coat of leaves, springbok and gemsbok fill the plains in a satisfied state of grazing. Guests at Haina spend the day watching the ample ungulate population moving along the horizon, and spying the black-maned heads of lions and their sleek female companions as they time their attacks. In the evenings, guests return to a campsite setup with safari tents and chairs circling the campfire, and enjoy an evening exchanging stories and listening to the sounds of the wild.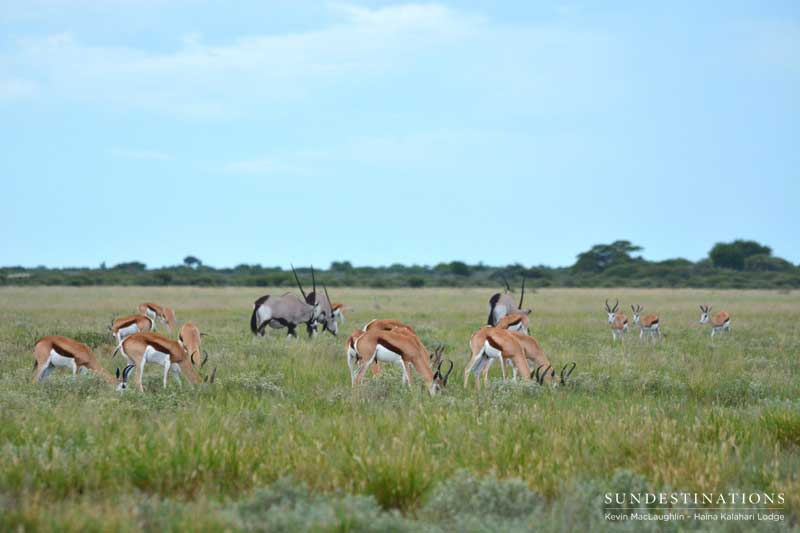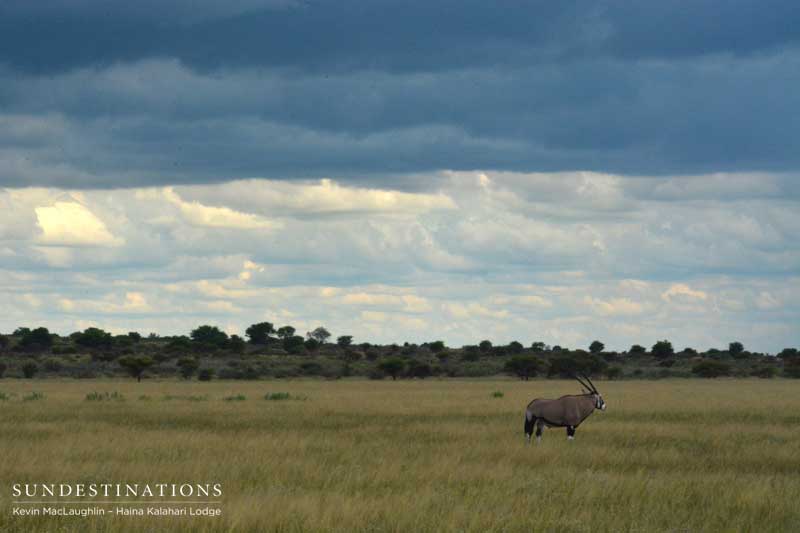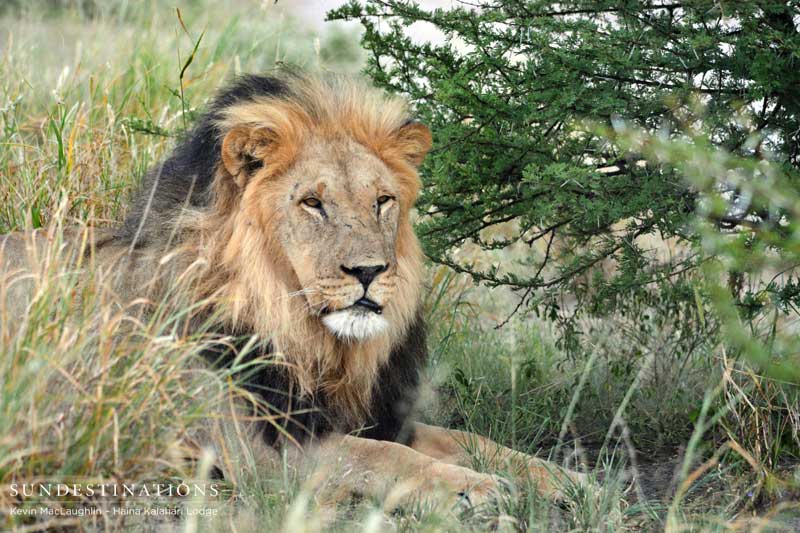 The birds of prey are known to adorn the treetops lining the sandy, two-track roads traversing through the reserve, while humming flocks of queleas take off and move through the air in swarms. Shaft-tailed whydahs, grey-backed shrikes, larks, and pratincoles make up only a handful of a population of birds almost 300-strong. Ground squirrels provide endless entertainment as they bury themselves in the shallow sand and raise their bushy tails above their heads for shade. Jackals yelp into the sherbet sunsets that stain the skies bright pink and orange, concluding a day of white-cotton clouds and baby blue.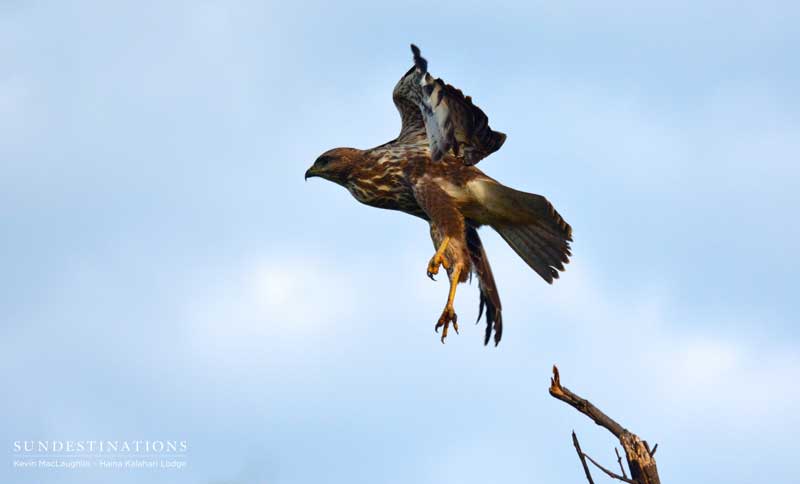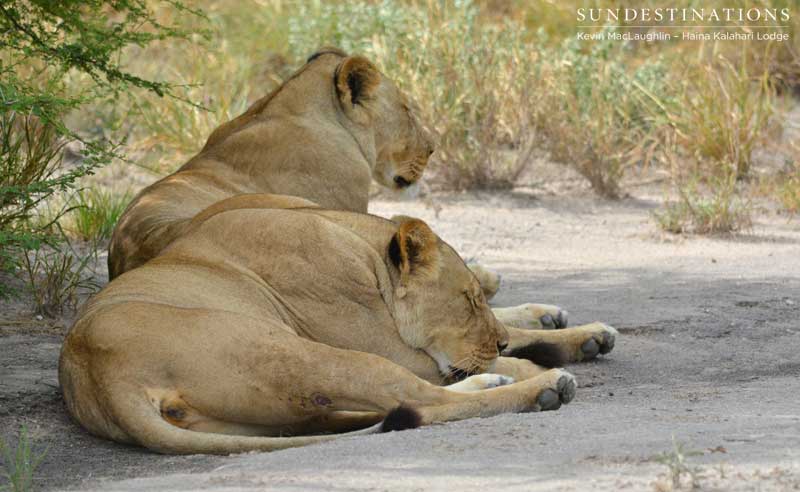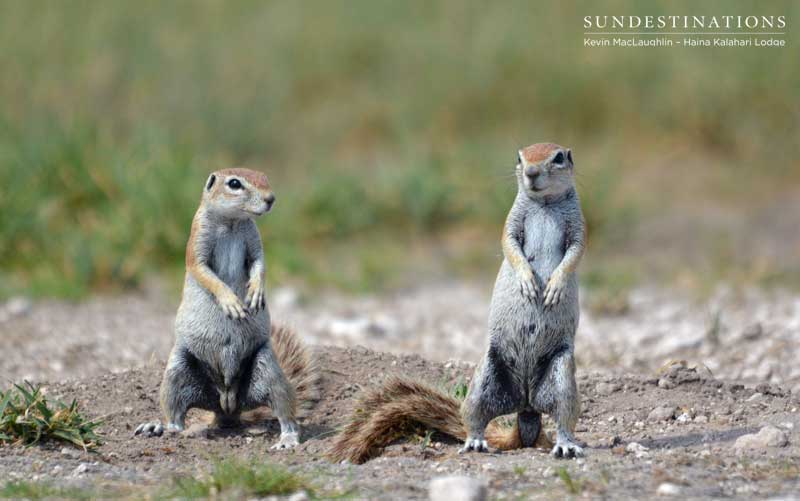 The mystery behind this exceptional region of the Kalahari lies in the mirage that appears on Deception Pan. The bare, clay earth that used to be a body of water still fools travellers into thinking that the river exists, although it has not flowed in thousands of years. In the dry season when the clouds retain their rains, the earth dries up and only the tsamma melons offer a form of hydration for the resilient animals of the desert. It is a stark beauty that in summer transforms into a lush, vegetated wildlife paradise, offering photographers, bird-watchers, and solace-seekers a destination of dreams.