This morning's safari at nThambo Tree Camp was one for the books. We consider ourselves lucky every time we see a leopard, as they are the most elusive member of the Big 5 and their solitary, nocturnal lifestyles make them difficult to spot. Fortunately, our traverse in the Klaserie seems to provide the perfect habitat for these sleek cats, giving us fantastic opportunities to see them in action: there are ample prey species (particularly impala), there are lots of beautiful leadwood trees, and some shady, rocky drainage lines the leopards seem to like. A day or two ago we chanced a sighting of Bundu (Ross Dam's cub), and this morning we laid eyes on the famous lady, Cleo!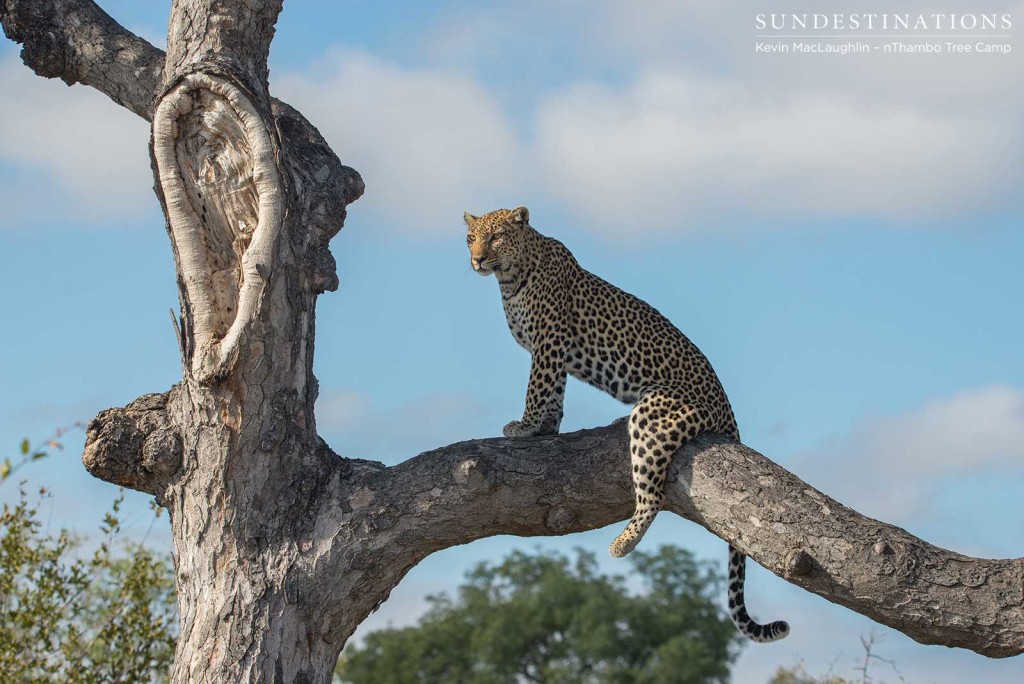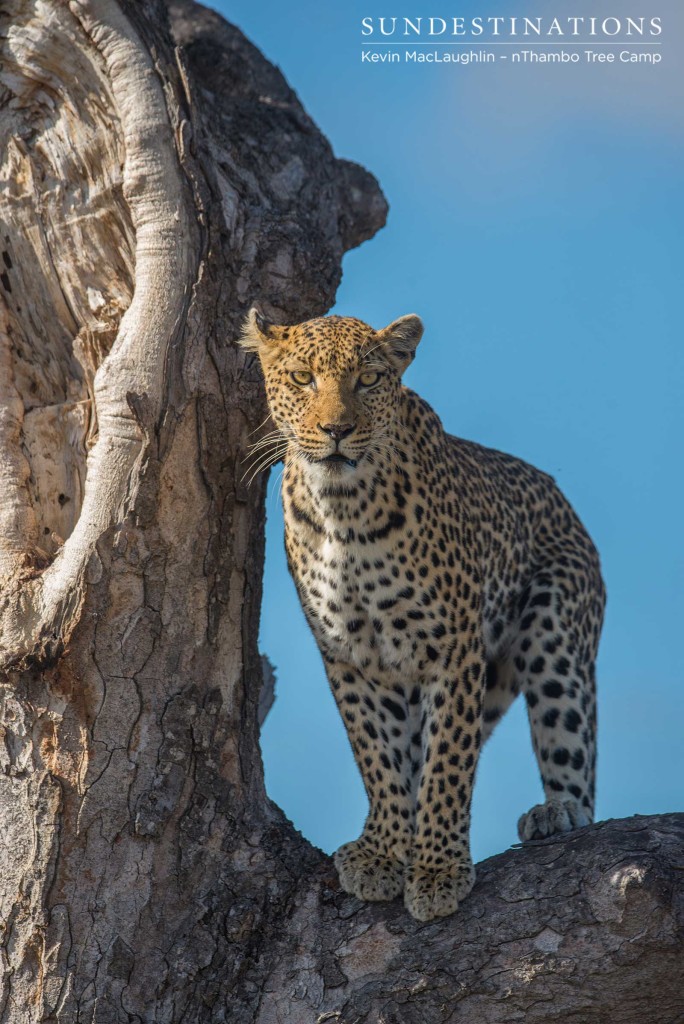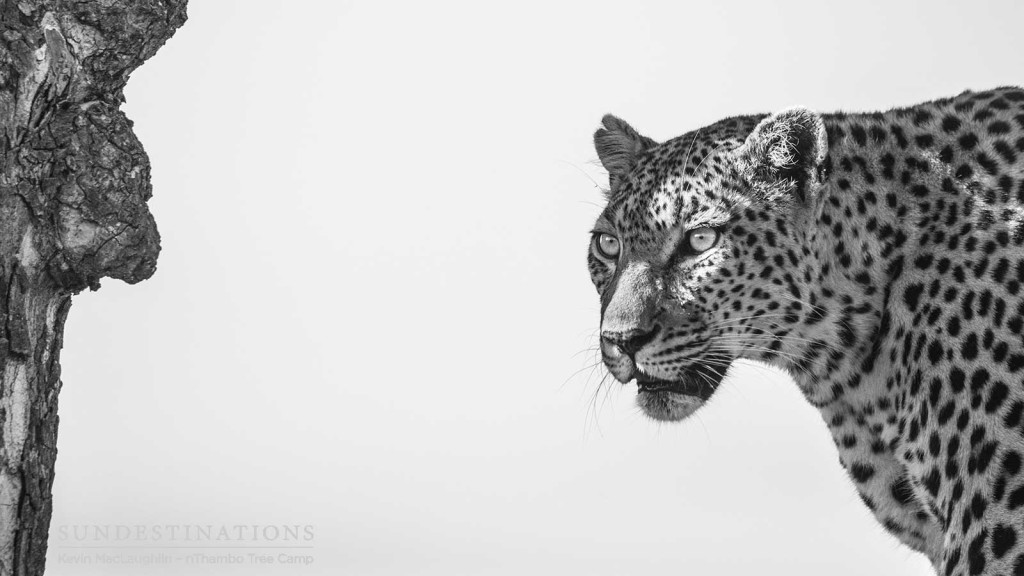 She has a definitive face, and an incredible, relaxed manner. We have enjoyed many sightings of her over the years, and every time she has lingered for a while, unperturbed by our presence, and given our guests plentiful photo opportunities. This morning, she was spotted slinking through the tall grass, keeping low and stealthy, clearly trying not to be seen by any potential prey. However, her cover was soon blown by a herd of elephants, which has stuck around over the last couple of days (much to our delight). Elephants are famously grumpy when it comes to predators, and seldom leave them to themselves, opting, rather, to chase them off and assert their dominance in the situation.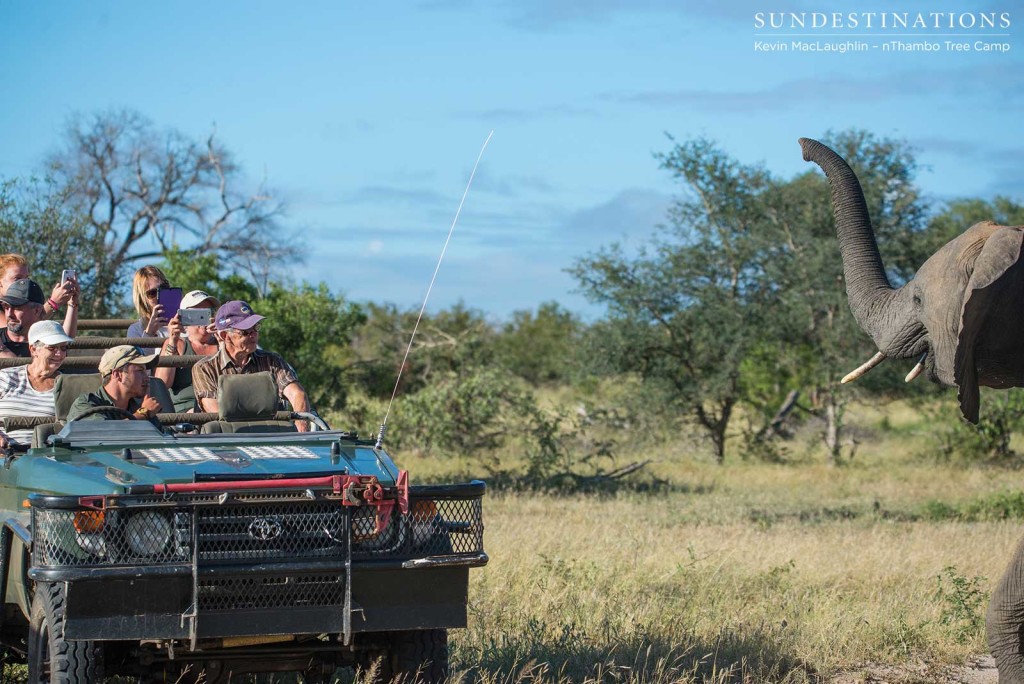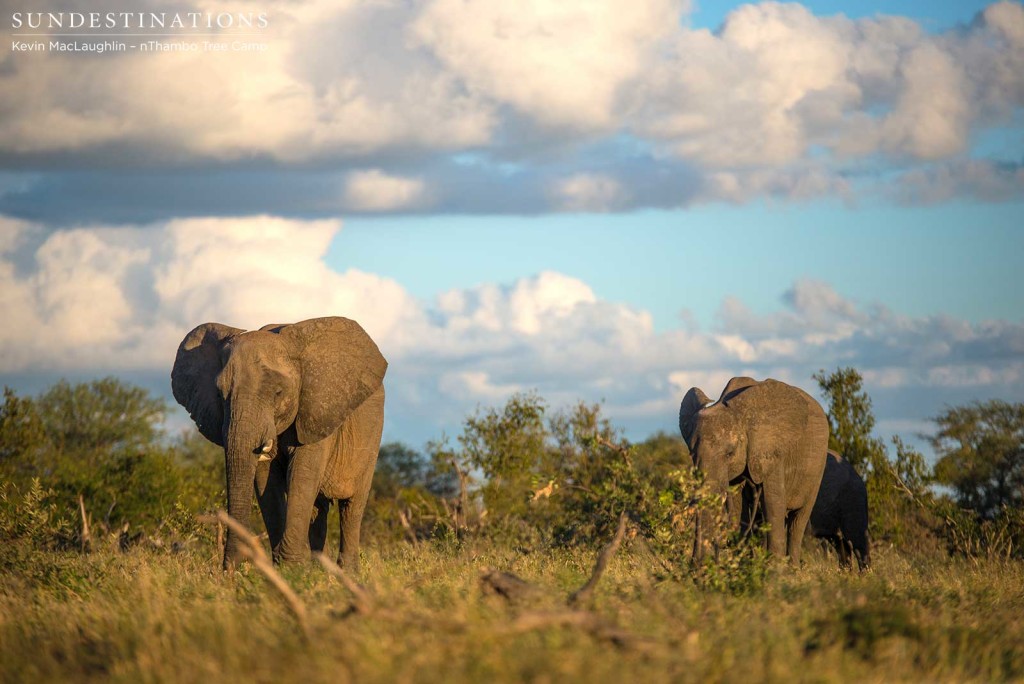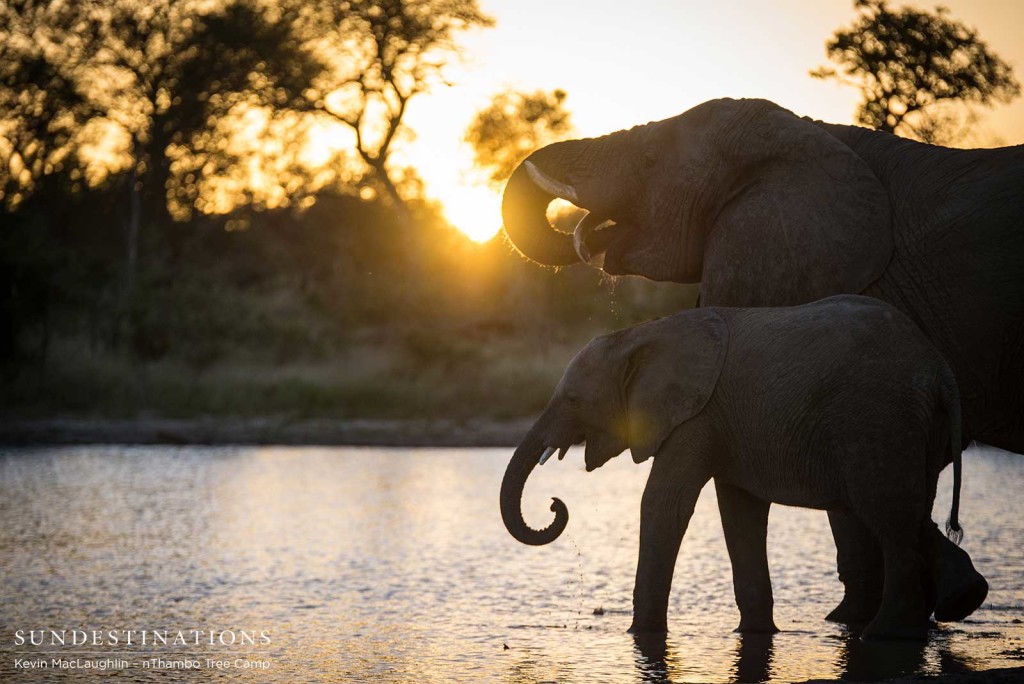 nThambo guests were on the scene, watching from the game viewer, and enjoyed the comical and astonishing events that followed. Cleo bounded around, trying to keep out of the way as the feisty elephants chased her around, trumpeting in disgruntled manners, and flapping their ears at her. Eventually Cleo leapt into a nearby marula tree and gave us a perfect, cat-like show as she settled down on a branch and scanned the area.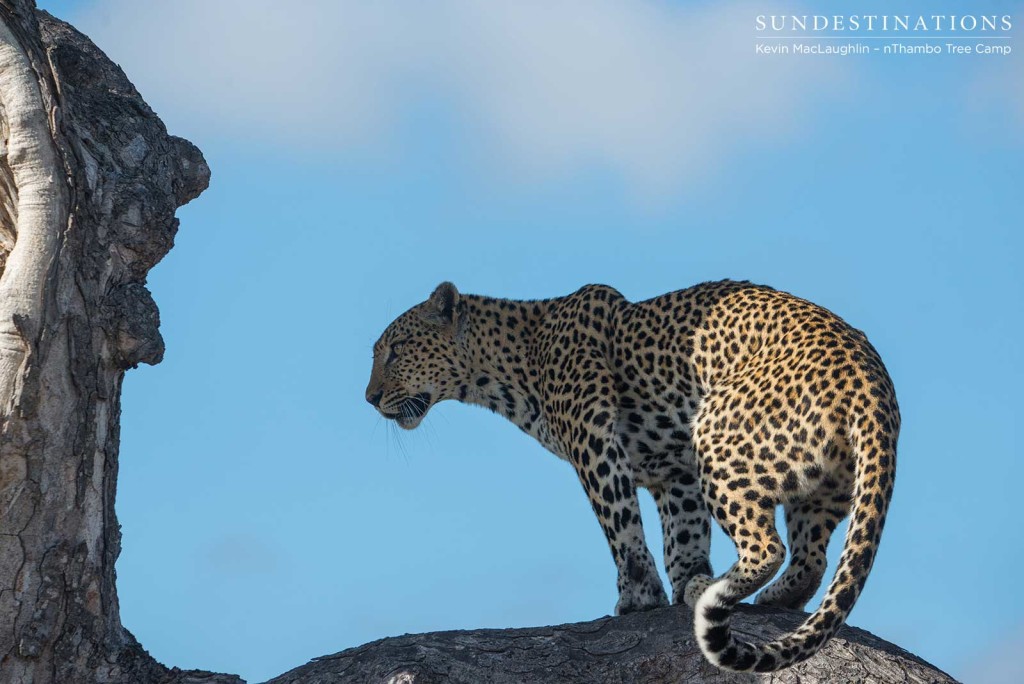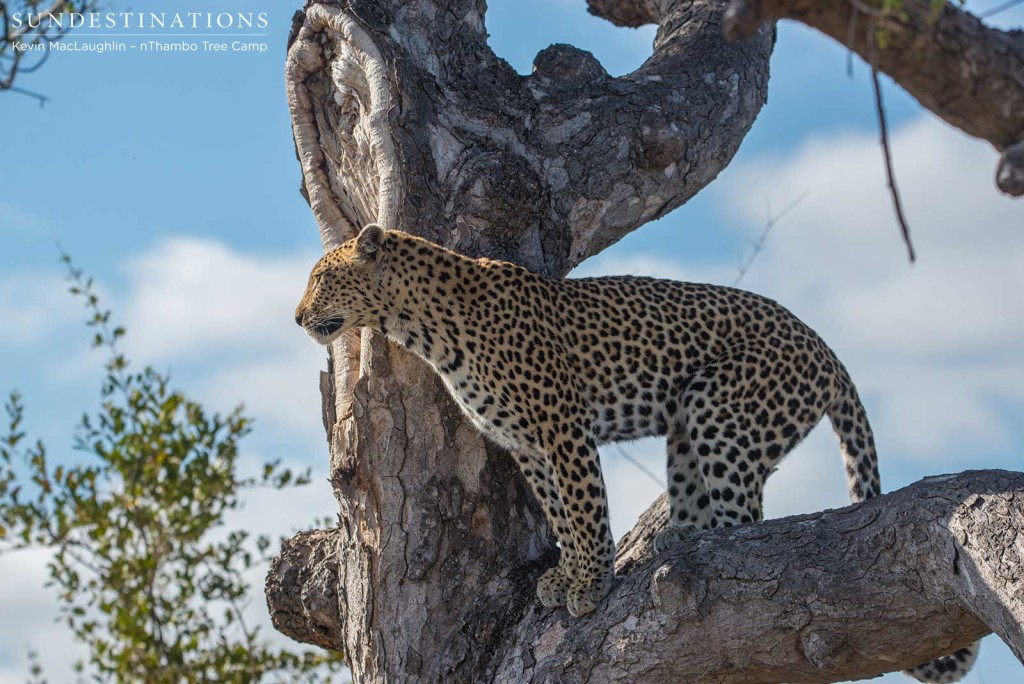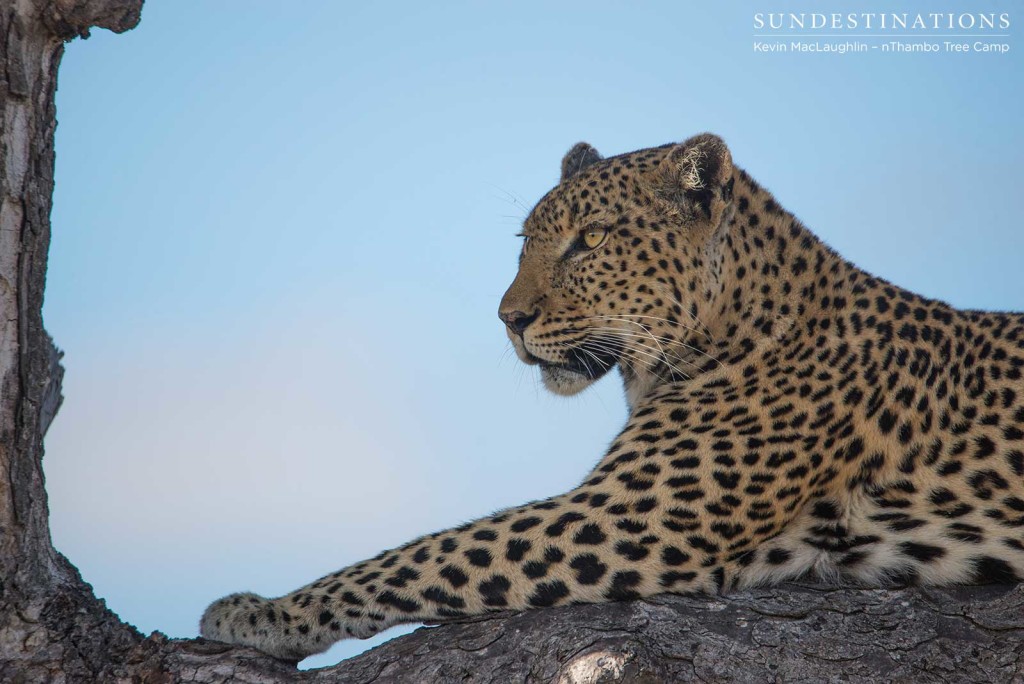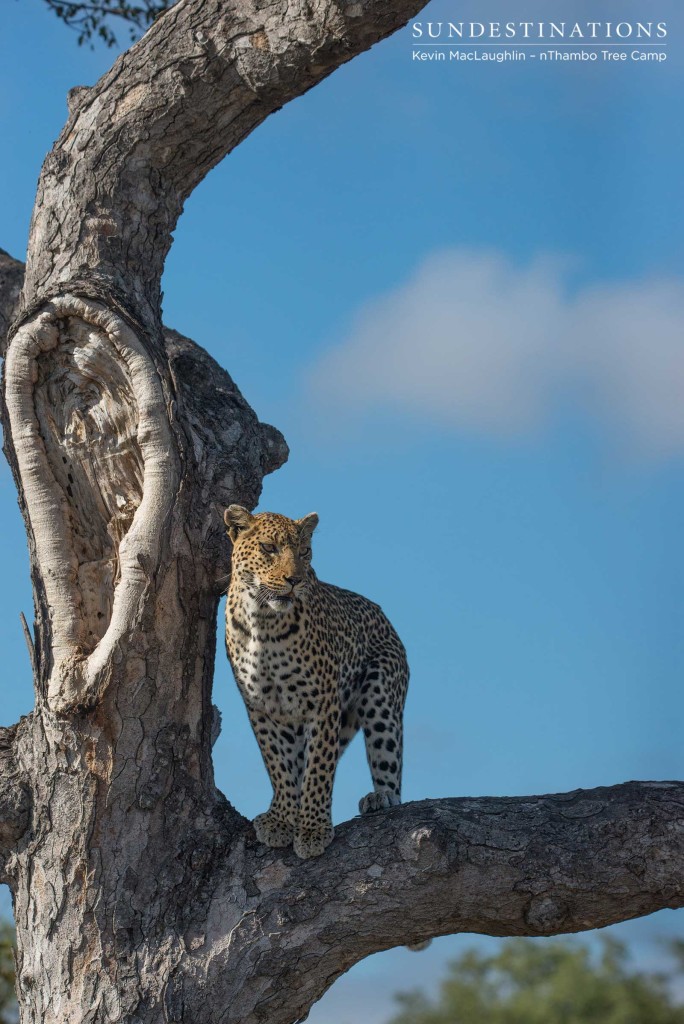 She was clearly looking out for a herd of impala, or perhaps a family of warthog to stalk and eventually pounce on, rewarding herself with a meal. As we gazed up at this magnificent female leopard against the perfect blue backdrop, we saw how agile and confident she is above ground. After about 10 minutes, Cleo had sussed out her next move, swiftly descended the tree and slunk off into the thicket. What a privilege to watch!