We set out before the sun. By 4:30am we are having coffee and scones in the Tuskers Bush Camp dining room. By 5am high beams are on, and we are winding through the sandy roads of the Kwatale Conservancy. It is an hour on quiet, sandy roads to the gate, and we already spot a hyena and giraffe before we even get to Moremi Game Reserve on our self drive excursion.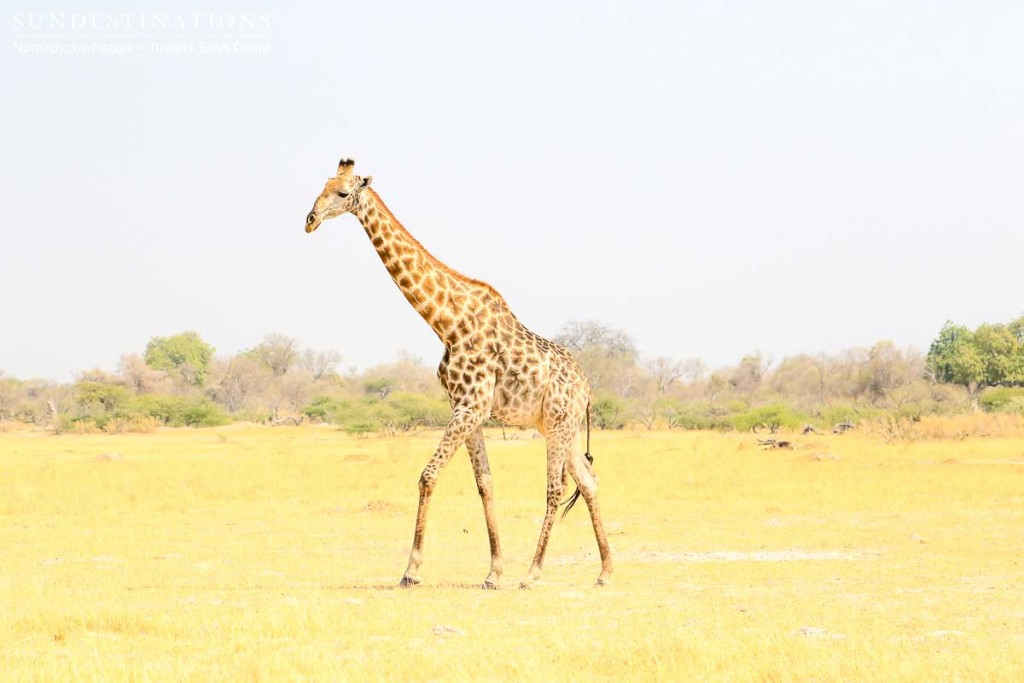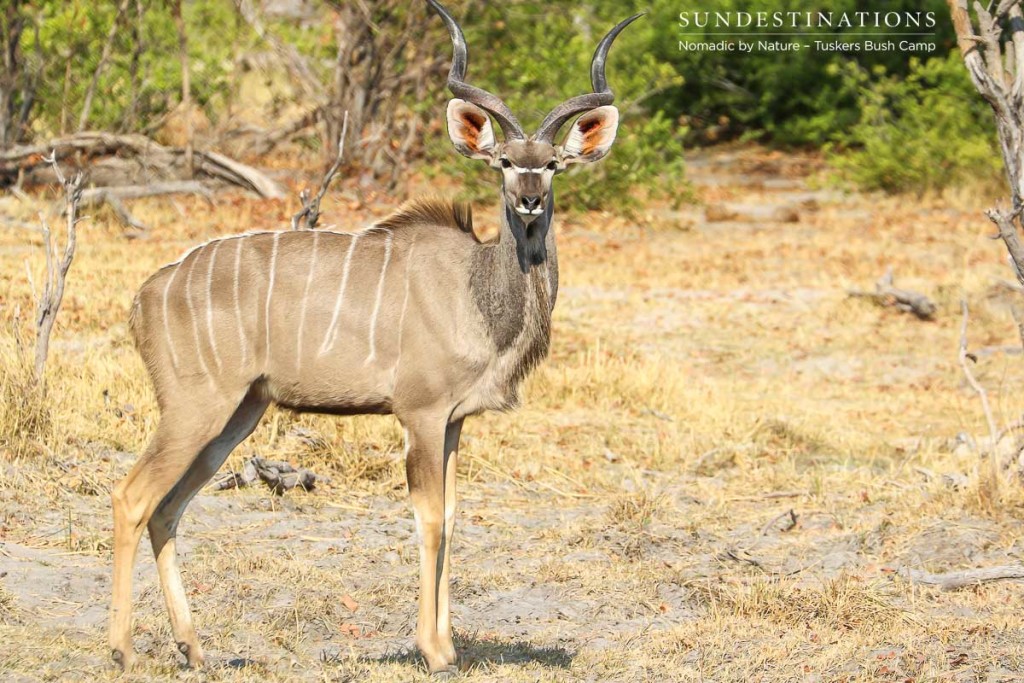 We enter South Gate and turn into the Black Pools circuit to search the plains for the painted dogs and cheetahs that can be found there. We see some buffalo, giraffe, and zebra, and continue on the main road to Bodumatau Lagoon. The water is clear, and hippos and elephants are everywhere; however I am equally impressed with the kingfishers, jacanas, and bee-eaters cruising above our heads.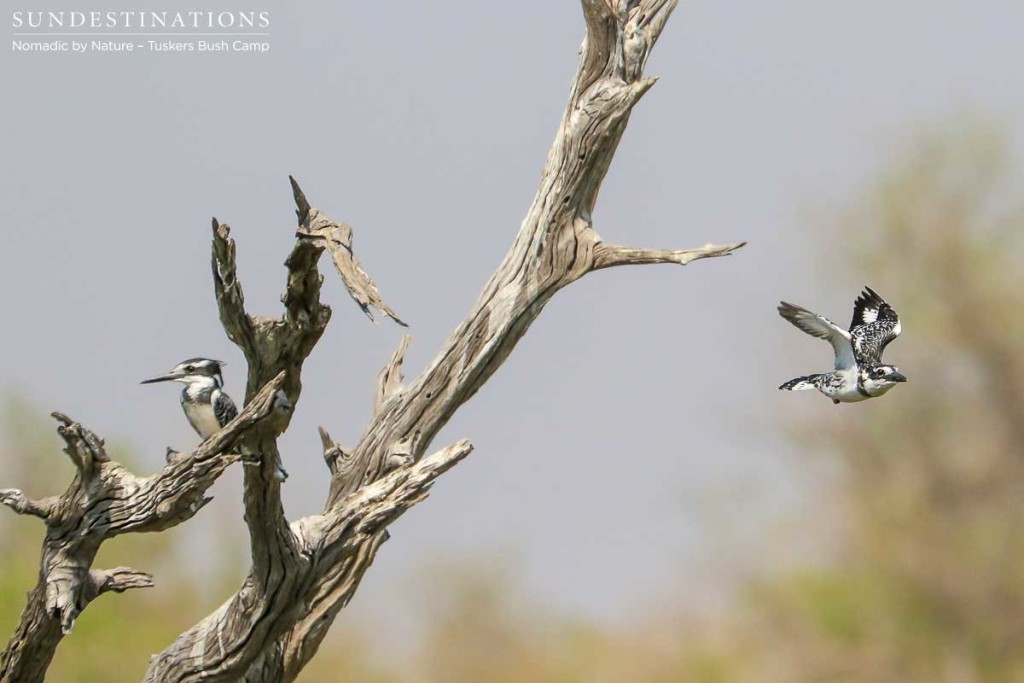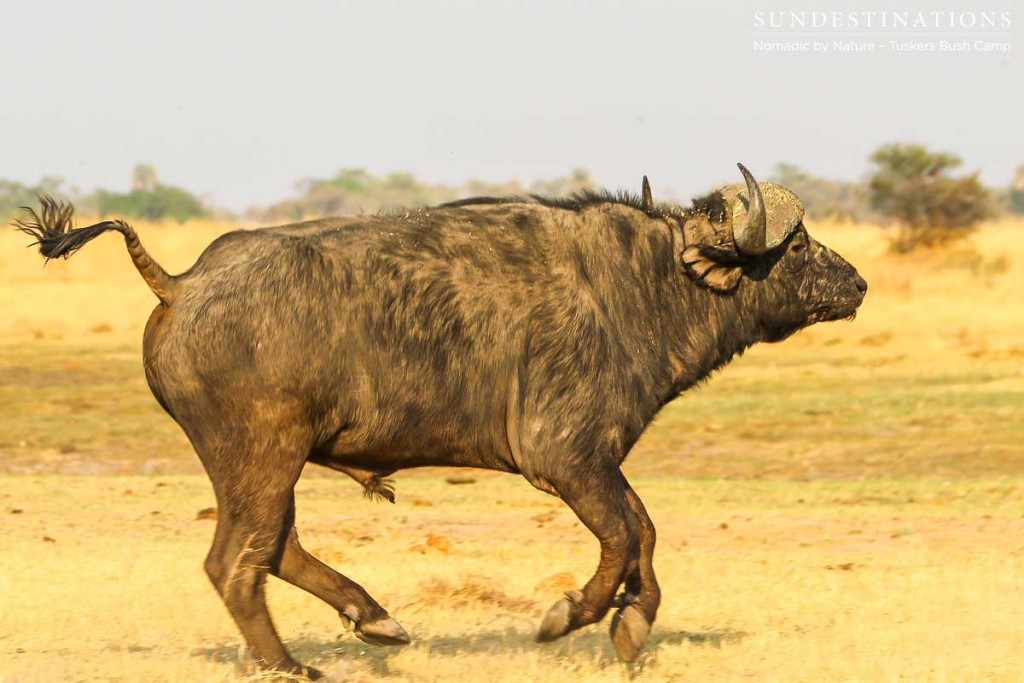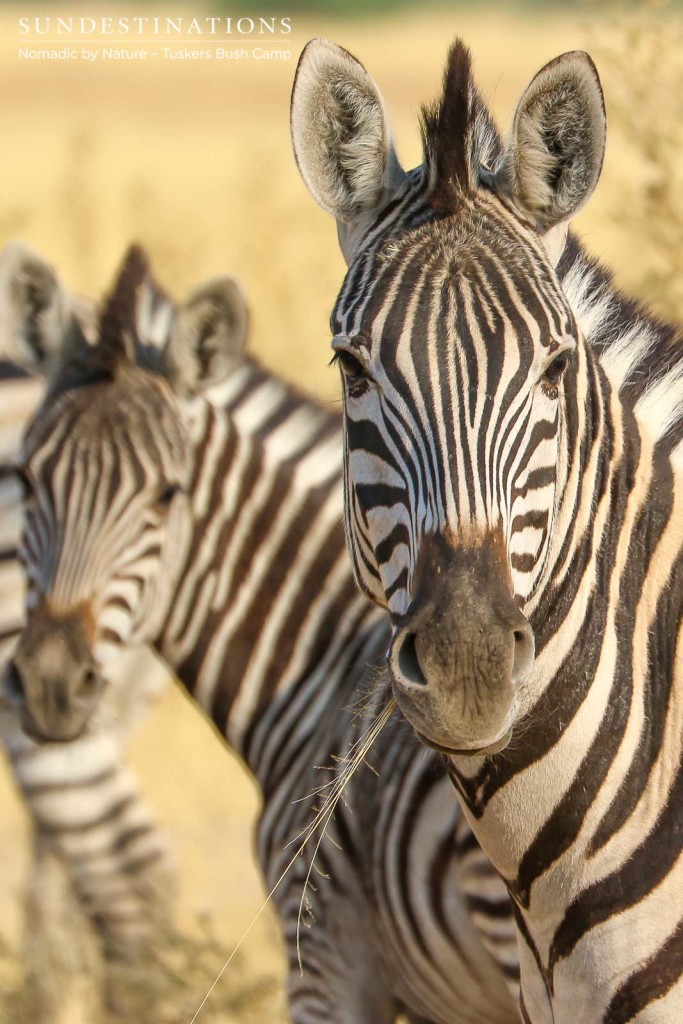 Continuing on the main road through sand and mopane scrub, we rumble over First Bridge and Second Bridge and out to Mboma Boat Station. This is a good place to stop for lunch, and take a mokoro or power boat ride through the delta to break-up the drive. We select an hour-long mokoro paddle and slide silently through the pampas grass, admiring the red dragon flies zooming over the day lilies, and startling sitatunga drinking at the shores.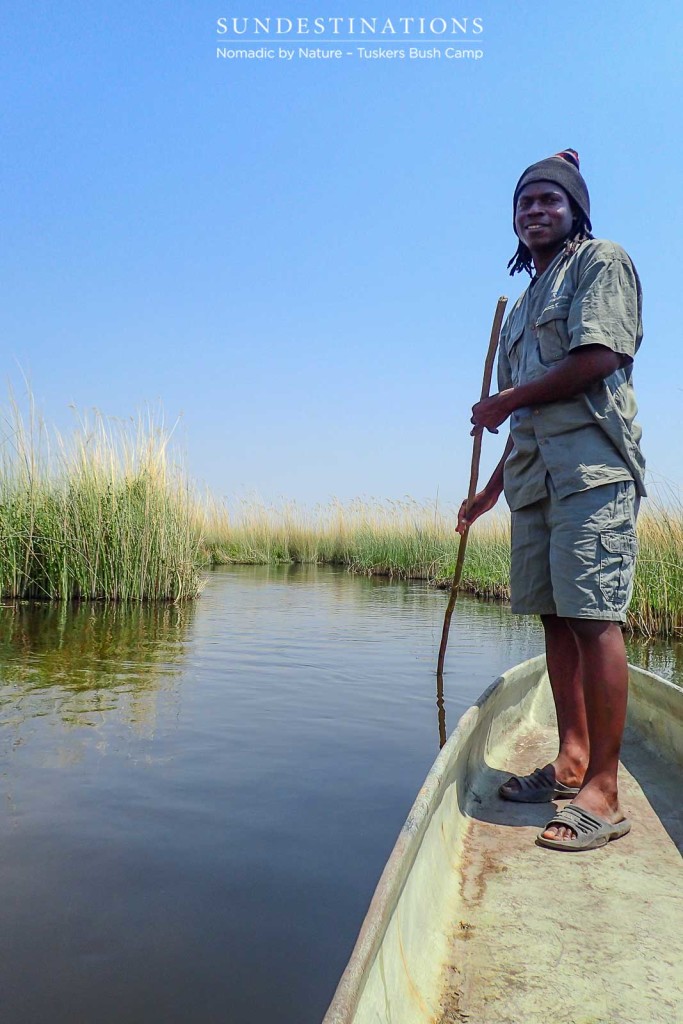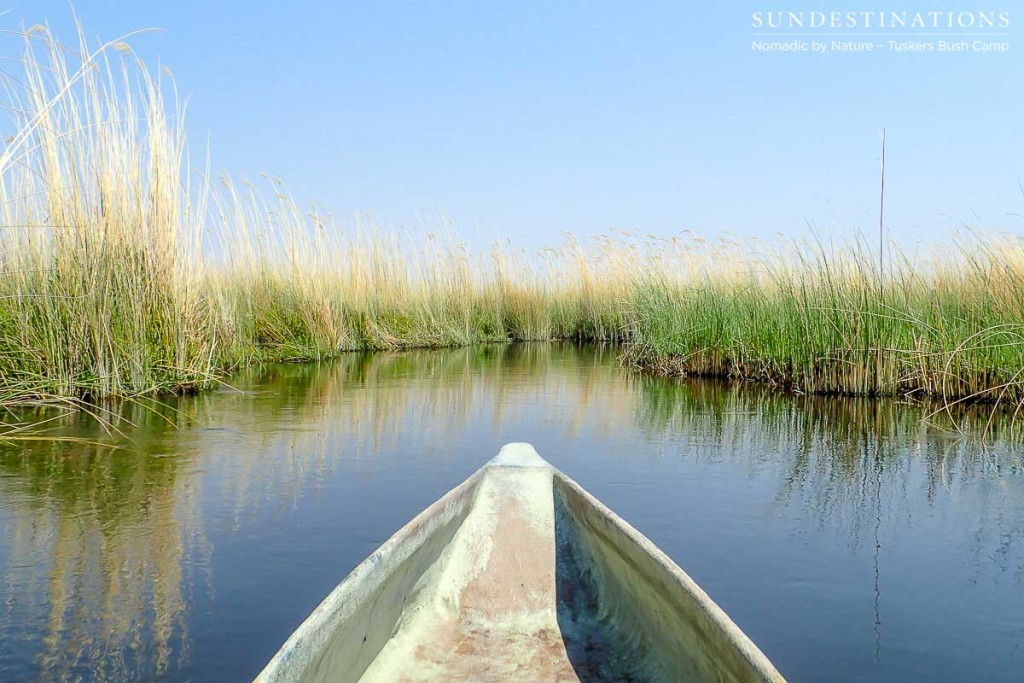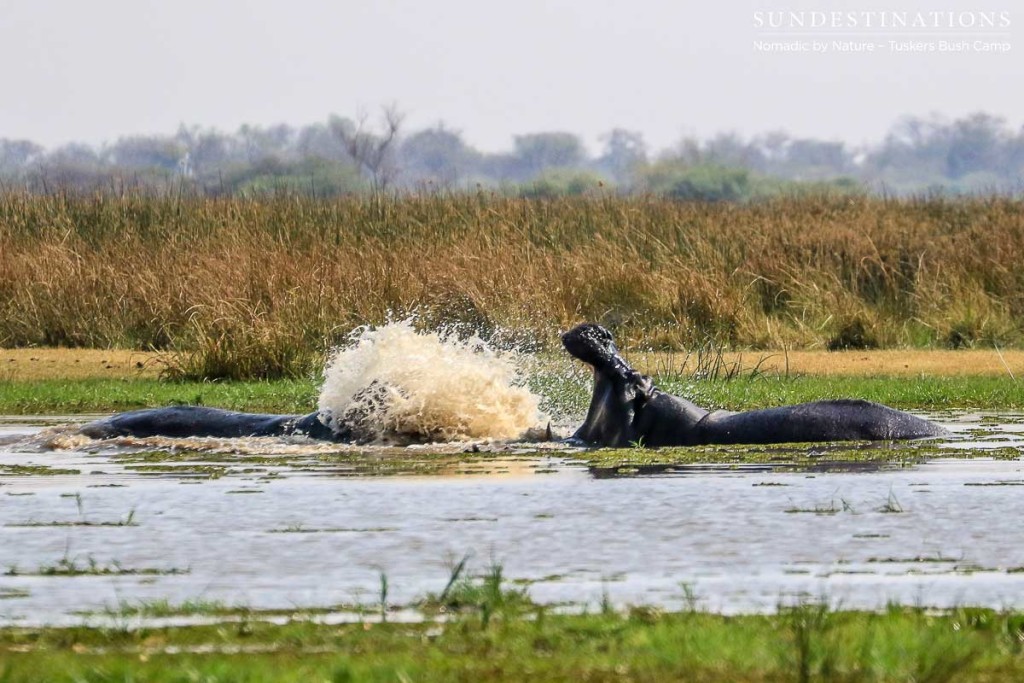 At Third Bridge there is a campsite and toilets to freshen up. If you took a longer boat ride, or just want to have an easier day, you can loop around Xhoro Road, and head back out through South Gate. However, for those with adventure in their hearts, continue to Xakanaxa, through Paradise Pools and out on the Old Khwai Road looking for leopards and lions.
At this point it is mid-afternoon, and our colleagues have just reported two leopard sightings, and hundreds of elephants in Khwai, so we push east through the deep sand roads along the Khwai river. We see some waterbuck, kudu, and elephants, but could not locate the leopards. We have been unlucky with the leopards, but have sure found the adventure we were seeking!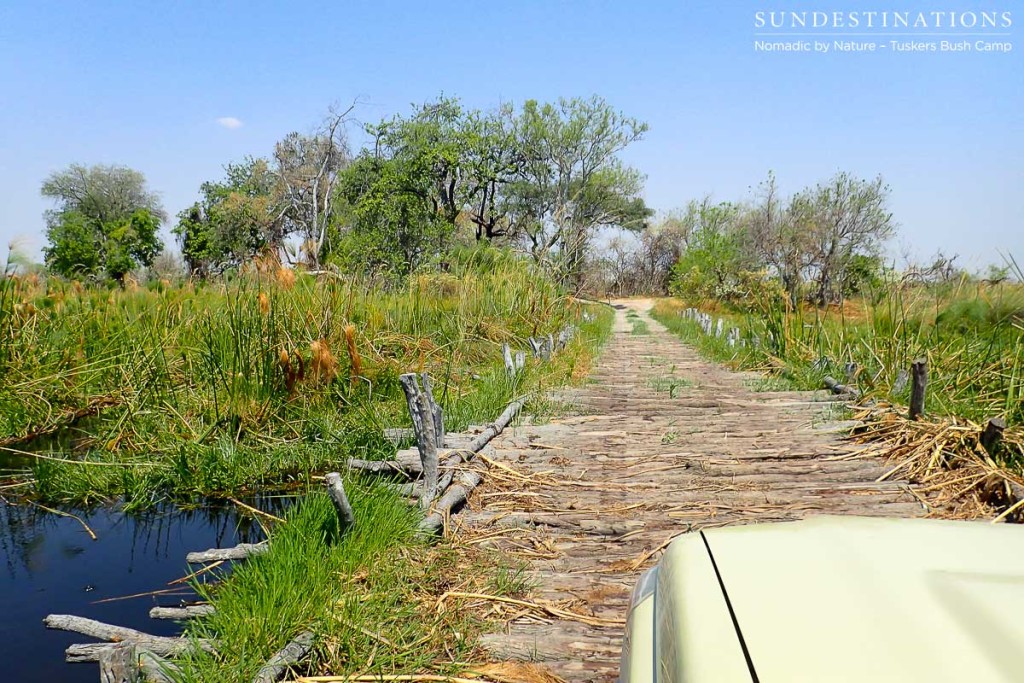 Exiting North Gate, we drive through Khwai Community Trust, then on to Mababe, and continue south back to Tuskers Bush Camp. We arrive at 7pm, after 14 hours and 300 kilometers of wild exploration. We were happy, tired, and so, so ready for Jennifer's squash soup and pulled pork!
If you attempt this wildlife loop on your own, GPS and a copy of Shells' Moremi Game Reserve Map will be indispensable. Also be sure to get advice from the guys at Tuskers Bush Camp on road conditions. If you have Jennifer pack you a lunch, I would kindly request her famous vegetable quiche. It's delicious.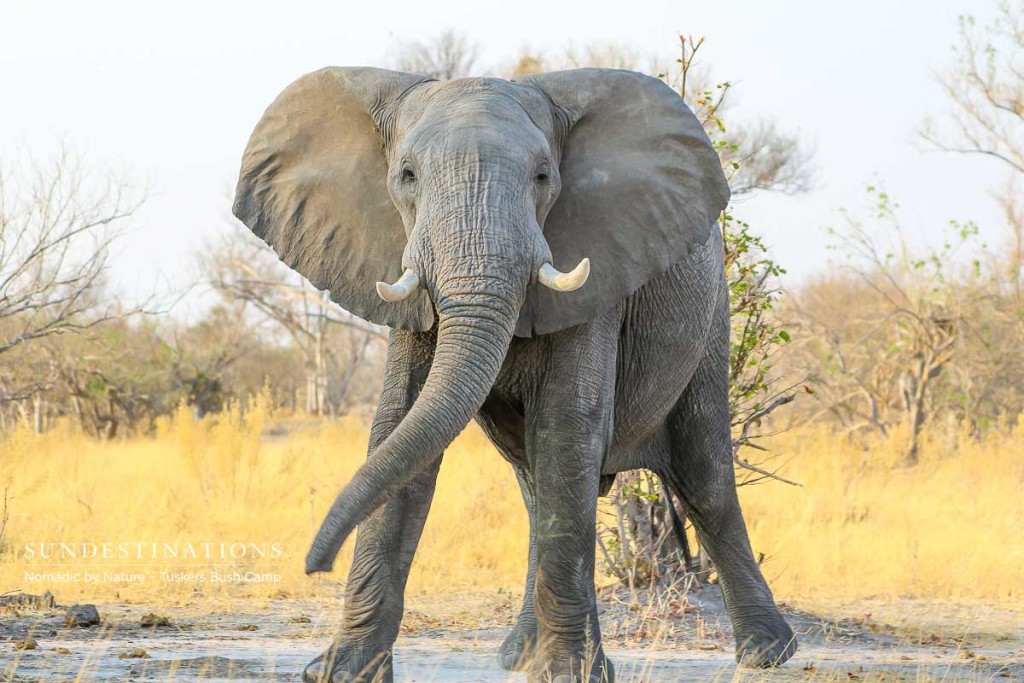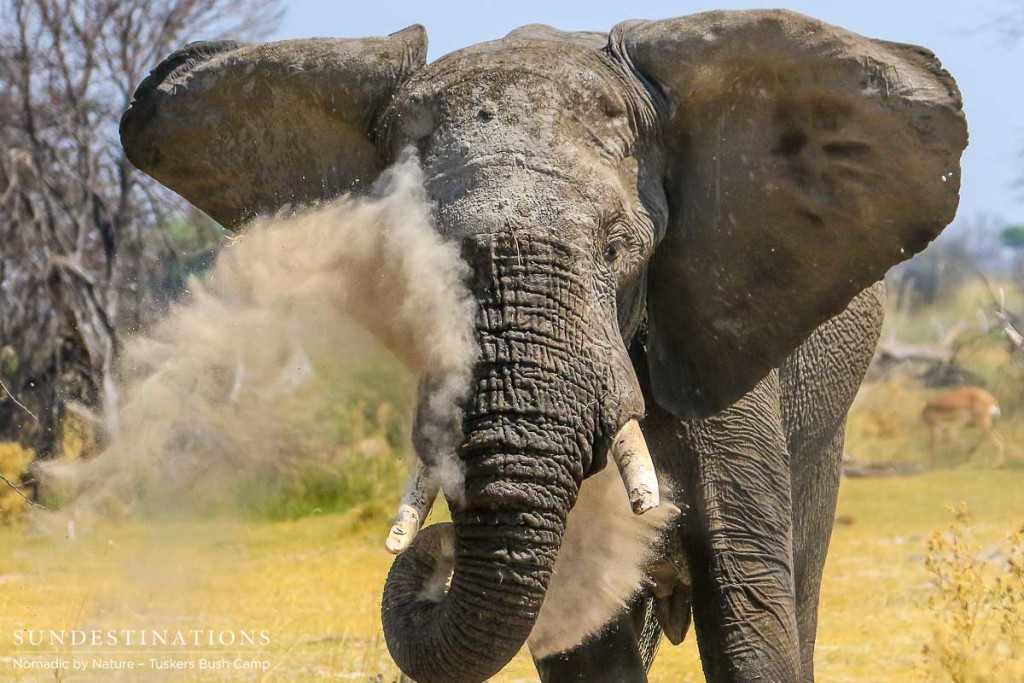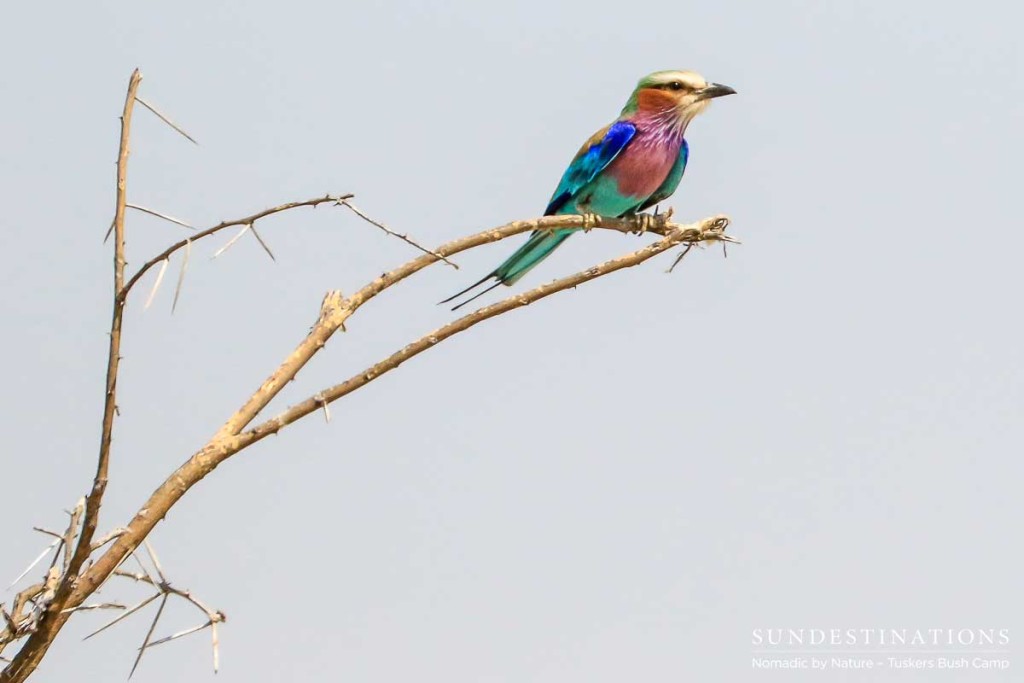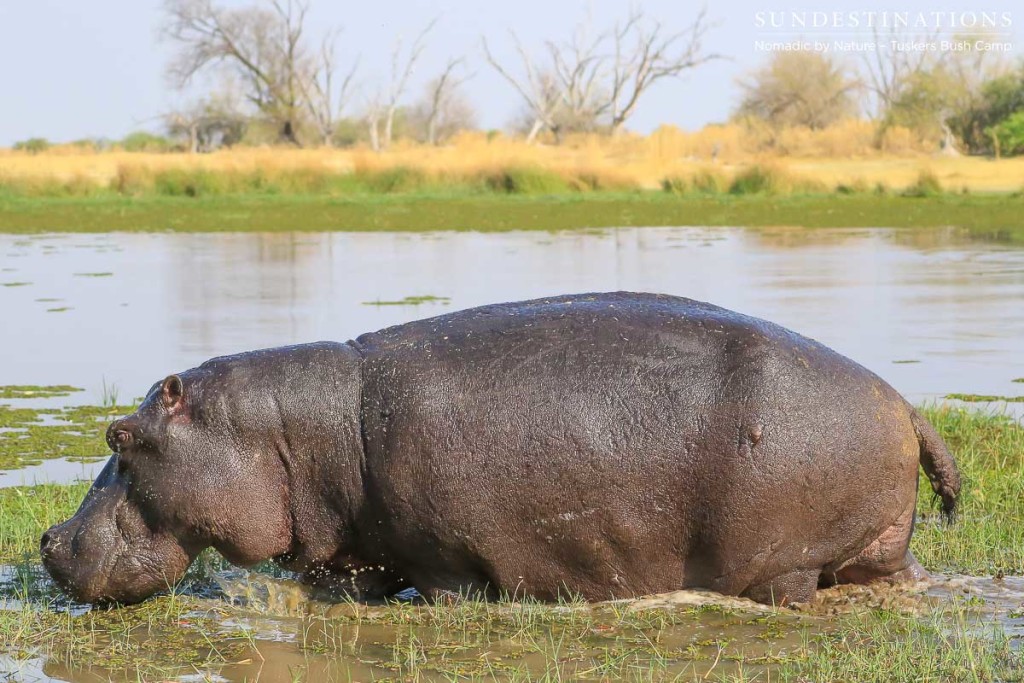 Sun Destinations invited Mike McCaffrey to help document the activities and wildlife in the area at Tuskers Bush Camp and Moremi Game Reserve. His travel writing and photography can be found on his website: Nomadic by Nature.