A lot is happening on the Botswana and South Africa safari front. We've enjoyed a few momentous big cat moments, unusual sightings and strange interactions of late, reminding us why we love the safari industry. From leopards confronting pangolins to lazy cats in the Moremi, and bolshy lions taking two giraffe; it's all unravelling in the bushveld. To showcase the uniqueness of the wild, we thought we'd share our more prominent sightings from the past week or so.
Pangolin vs leopard in the Sabi Game Reserve 
If we were giving out awards for the sighting of the month (perhaps century!), the prize would go to Umkumbe Safari Lodge Riverside. According to African folklore, seeing a pangolin in the wild is considered to be good luck. Such rare and shy creatures are hardly ever seen, and they're on the endangered species list. The intrepid guides from Umkumbe have seen pangolins on their traverse a few times, which comes as no surprise given the surrounding habitat. These scaly anteaters enjoy ecosystems with sand, woodlands, and access to water. Thriving on a diet rich in larvae, insects, and termites, the pangolin is certainly at home on Umkumbe's traverse.
Do you know what else the environment supports? Leopards! Reports of leopard sightings come flying in fast from our on-the-ground crew at Umkumbe, and we never shy away from sharing images of our local legends. Visitors from around the world flock to see the ever-elusive leopard, a cat that's hard to find…unless you're an Umkumbe guide or tracker. Like pangolins, leopards can also be notoriously shy and retiring. These apex predators monitor, investigate, stalk and then ambush their prey. An incredible thing to witness in the wild.
Let's cut to the chase and celebrate the pangolin vs leopard sighting. Here we have two rare species, TOGETHER. The Notten's male leopard performed his usual admirable hunting technique when he targetted an endangered pangolin. The good news is that the pangolin got away. The prehistoric creature simply rolled into a ball and the leopard sauntered off into the night. It was clearly too much effort for the leopard to investigate any further.
Click here to see the leopard vs pangolin video on Umkumbe Safari Lodge Riverside's Facebook page.
Lion pride kills two giraffes in the Klaserie Private Nature Reserve 
If you follow Africa on Foot's Facebook page, you're probably already familiar with local lion legends, the Vuyela Pride. This burgeoning pride have all the hallmarks of becoming a mega-pride, and have zero interest in shying away from the camera. Of course, their brazen ways and love of the limelight has ensured some spectacular cat sightings.
A sighting that's really stood out these past few weeks at nThambo Tree Camp and Africa on Foot, is the Vuyela lions taking down a female giraffe and her calf. That's a massive feast for this pride. Lions hunt together as a unit and create the most beautifully synched formations before the "pounce". This pride is the epitome of streamlined hunting techniques and certainly showcase a lion's remarkable ability to take down quarry.
After the take down, the pride feasted on the kill for about 3 days before the clean-up crew rolled up into town. Our Klaserie based team knew that the slew of easy lion sightings was over when the hyenas were spotted at the scene of the crime. Hyenas have a vital role to play in the ecology of a reserve—they clean up debris and decaying flesh from kill sites.
The Klaserie camps continue to be rewarded with Vuyela lion pride sightings, with the team eagerly awaiting the next big thing from this dynasty.
Wild dog and lion sightings on game drives in the Maseke and Olifants West Nature Reserves
Guide Matt from Chacma Bush Camp has been out and about with his camera, capturing some incredible moments with a local pride of lions called the Grietjie Pride. There were also reports from Karen about a nomadic pride settling into the area, but it's possible they were just sniffing out new turf.
Guide Faf from Phuti Camp (located in the same reserve) noticed a coalition of new male lions in Maseke. After some research, it was discovered that they're the Masangulo brothers from the Olifants West Nature Reserve, who took over from the mighty Machaton males who dominated a section of the Olifants West Nature Reserve.
Owner of Nambu Camp, Rewald, delved into the history of these ruthless kings and reports that the boys actually originated from the Timbavati before crossing over into new territories. The story gets more intense. They didn't just dethrone the Machaton males, they killed two AND cannabalised them. You don't get more powerful and ruthless than the Masangulo lions! Faf said the boys were hanging around for over a week and even chased off the Broken Tooth Pride from their kill.
Are these lions trying to stake their claim on new turf, or were they just sussing out the scene? If they decide to claim territory, things could get nasty. I think we need to watch the lion pride dynamics of Chacma Bush Camp, Phuti Camp and Nambu Camp closely.
In other news, both Nambu and Chacma have enjoyed prolific African wild dog sightings. The dogs were mainly spotted engaging in ceremonious greeting rituals, relaxing in the shade during the day under Marula trees. Each of the wild dog moments allowed for abundant photographic opportunities for both guides and guests.
Other camps in our portfolio continue to enjoy regular sightings of an array of species. Nyala Safari Lodge in particular has enjoyed a spate of lion cub sightings, a close encounter with the famous Ezulwini Tusker and a world of other sightings.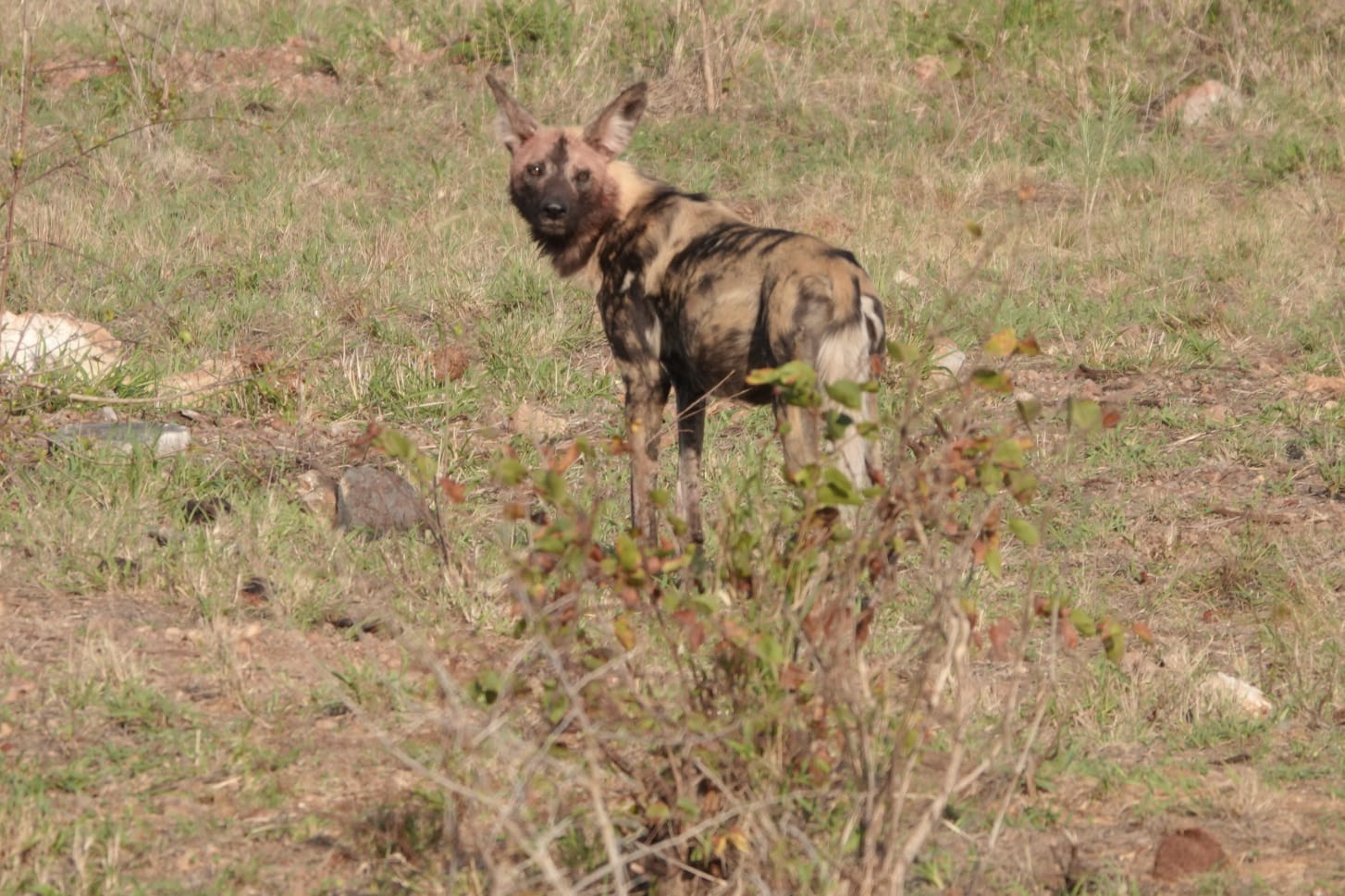 Big cats at Mboma Island Expeditions
The elephant-filled channels surrounding Mboma Island Expeditions continue to awe safari-goers to this magical place. However, owner Chase's images of lions and leopards in the Moremi Game Reserve are our favourite cat images for this week. While on boat or mokoro excursions you get to spot ellies, herbivores, plains game and birds. But it's in the Moremi Game Reserve while out on game drive where the big cat magic happens!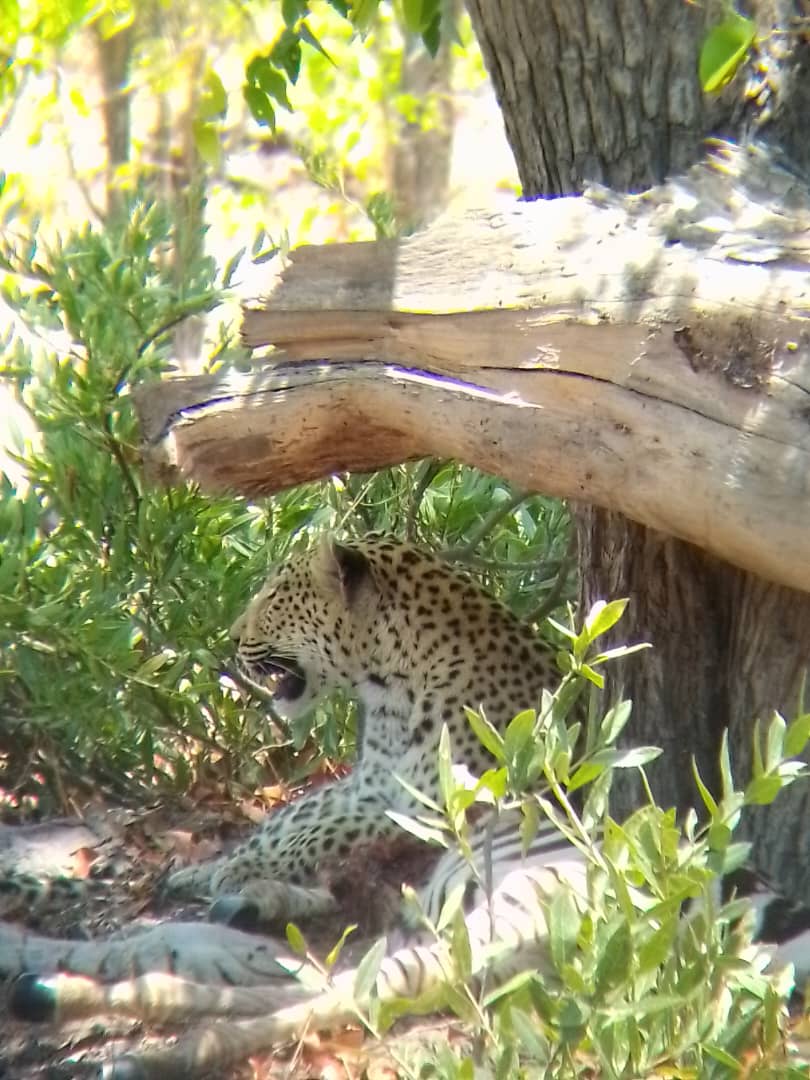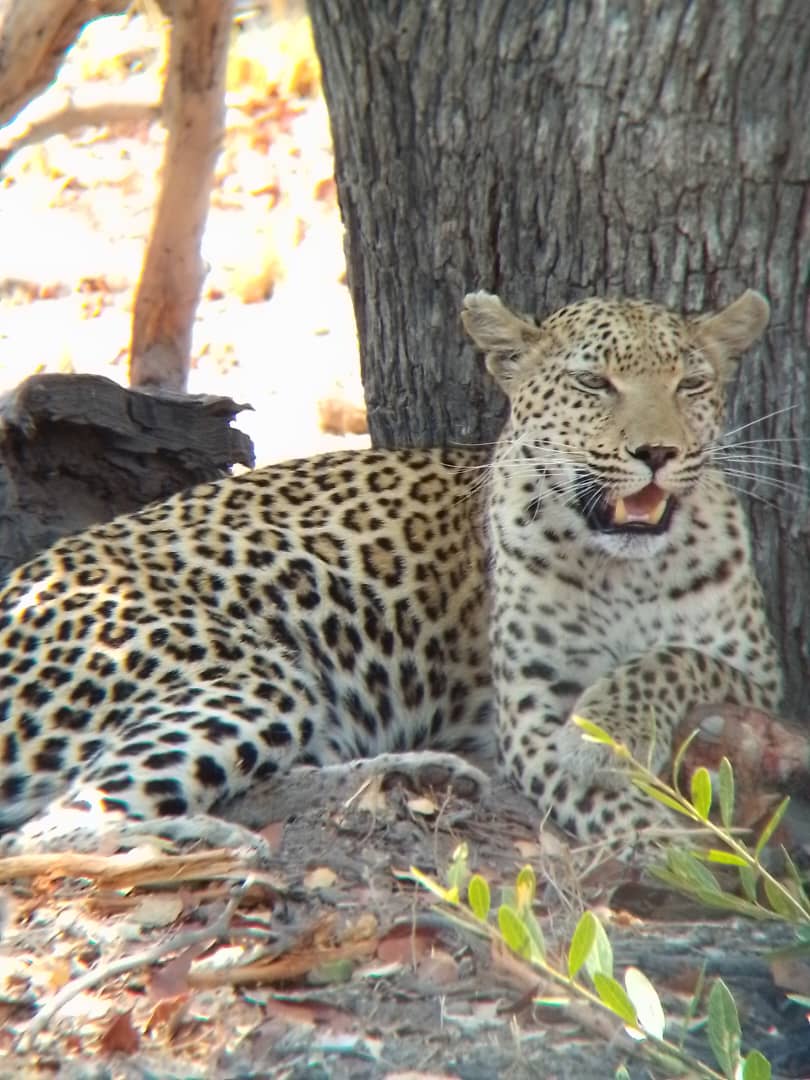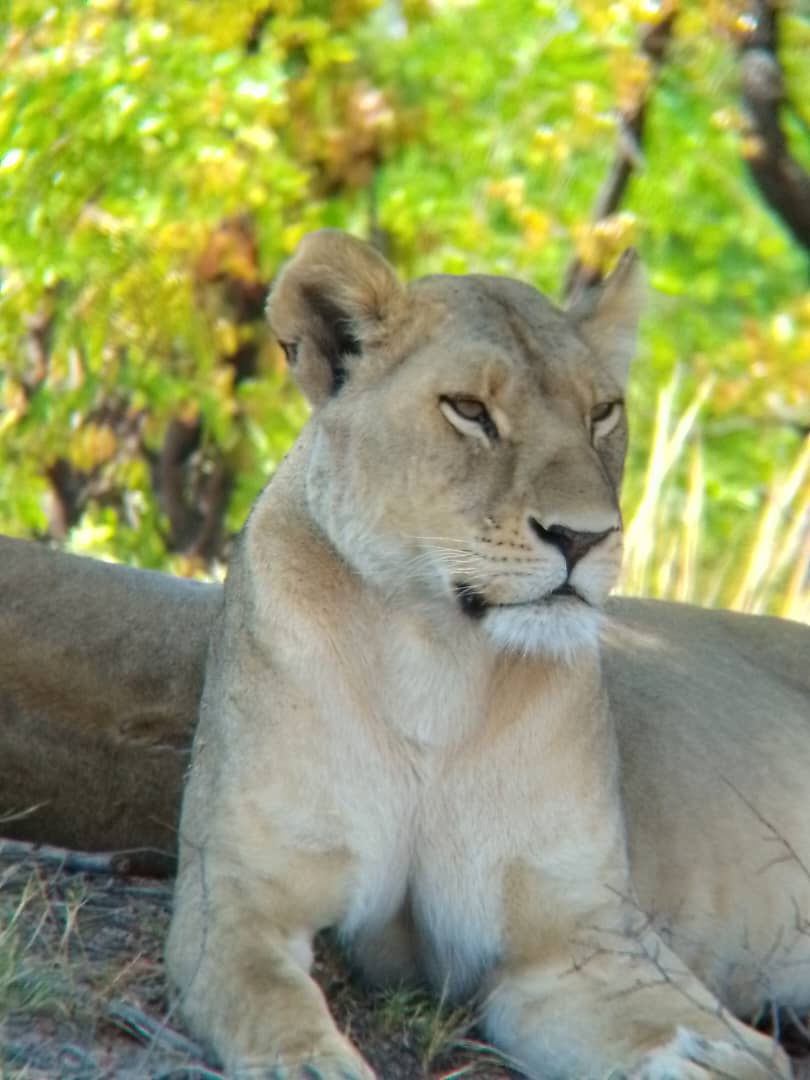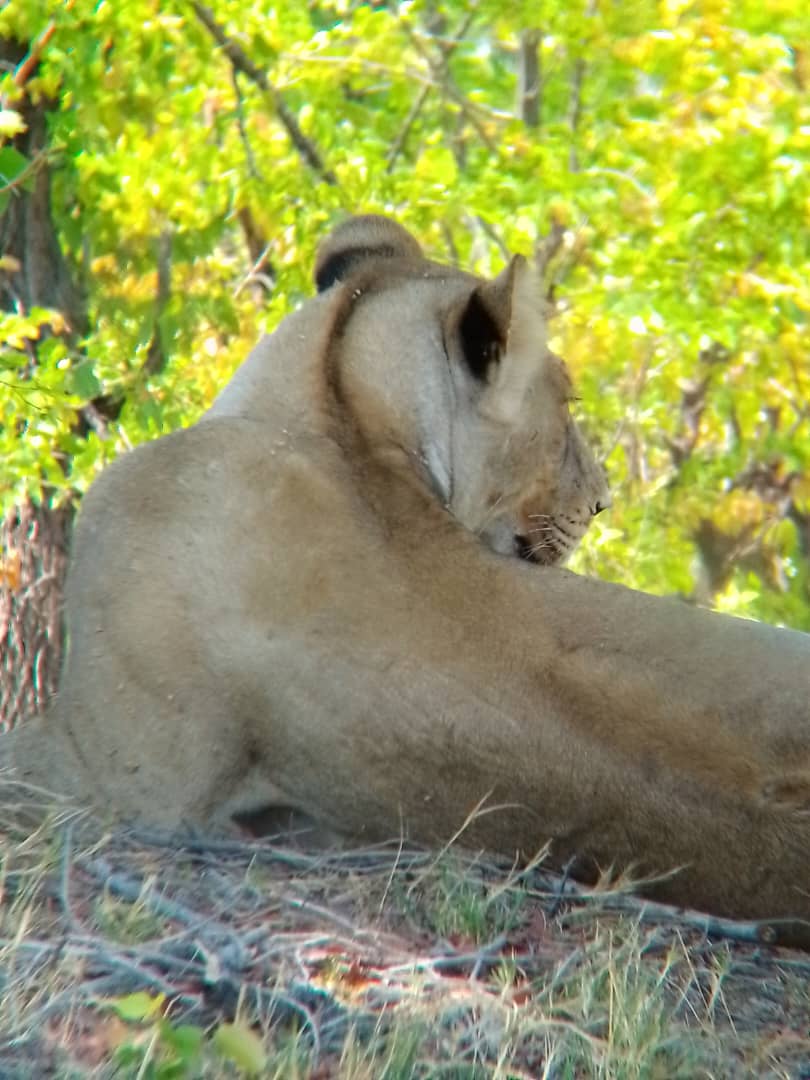 All the big things at Boteti and Chobe
Both these popular camps in Botswana are seeing leopards, elephants and lions galore in the Chobe National Park and the Khwai region of the Okavango Delta. Boteti takes guests out on daily excursions where it's possible to experience an array of adventure and community based activities. Owner Kavi is passionate about his "backyard" and frequently sends through amazing wildlife updates.
Chobe Mopani Forest Lodge has a thriving waterhole in camp that's visited by elephants. For extreme predator viewing, guests have the option of heading into the Chobe National Park, a world-renown reserve known for its high concentration of wildlife.
Before we sign off for the week, we encourage you to head to our YouTube channel for our Boteti Tented Camp updates, which will be loaded during the course of next.