The modern day in which we live requires adventurers and solace-seekers to delve a little deeper to find the silence they search for, and to discover the undiscovered. The pace of life demands efficiency, gets things done, and doesn't have time for admiring the birds or the sunset. Sometimes, it's important to get nothing done, and to be absorbed by the unadulterated sounds of nature. There is no better place to relax, unwind, and embrace the simple pleasures in life than at Xobega Island Camp, where sunset boat cruises in the Okavango Delta are part of the daily routine.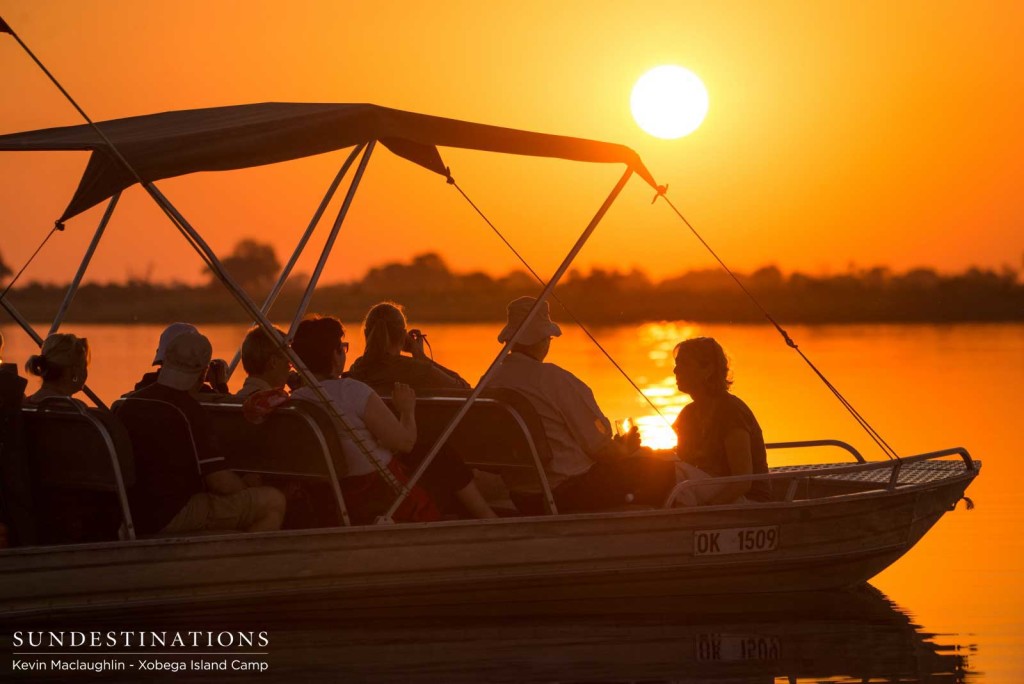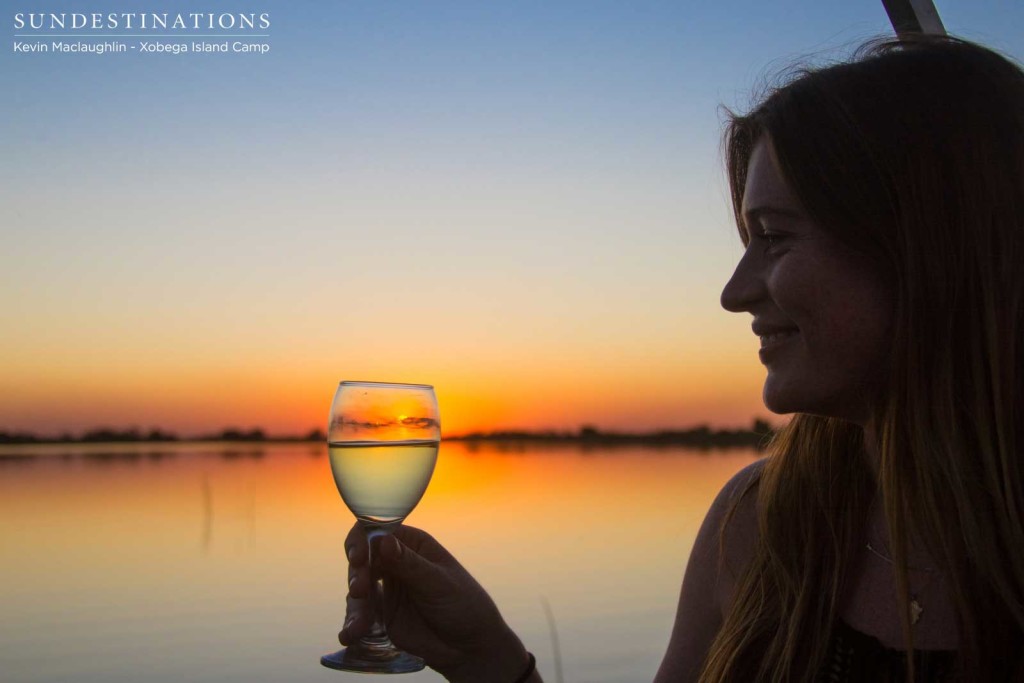 Every afternoon, just as the birds are beginning their evening chorus, your guide at Xobega Island Camp carries a clinking cooler box to your waiting motor boat. The grassy island jetty offers a platform from which to climb into the bobbing boat, and cushioned benches offer a place to sit in the shade while the Okavango Delta scenery surrounds you. This wetland paradise is a UNESCO World Heritage Site, and it is a place where birds of every colour fill the reed beds, perch on the bare branches of trees, and nest in the leafy canopies of Xobega Island. Hippos and crocodiles submerge themselves in the cool water, or sun themselves on the emerald banks. Elephants pluck day-lillies from the water, and red lechwe tug at the grass with their grazing teeth.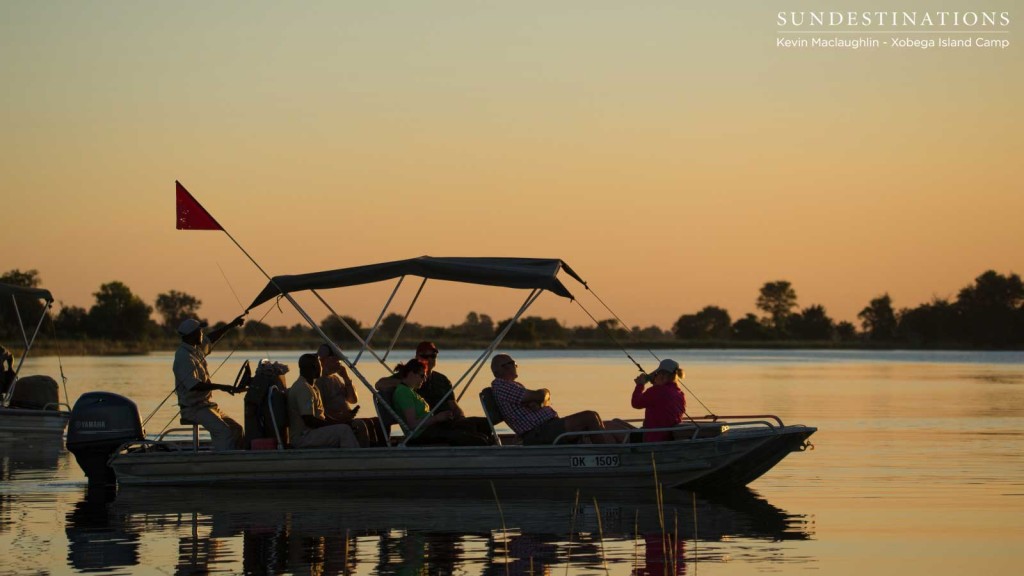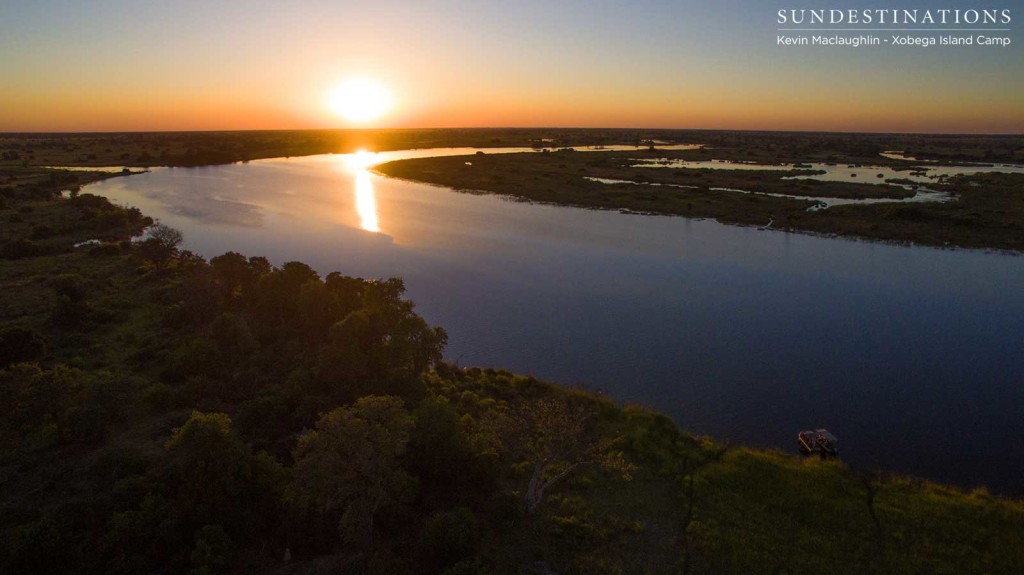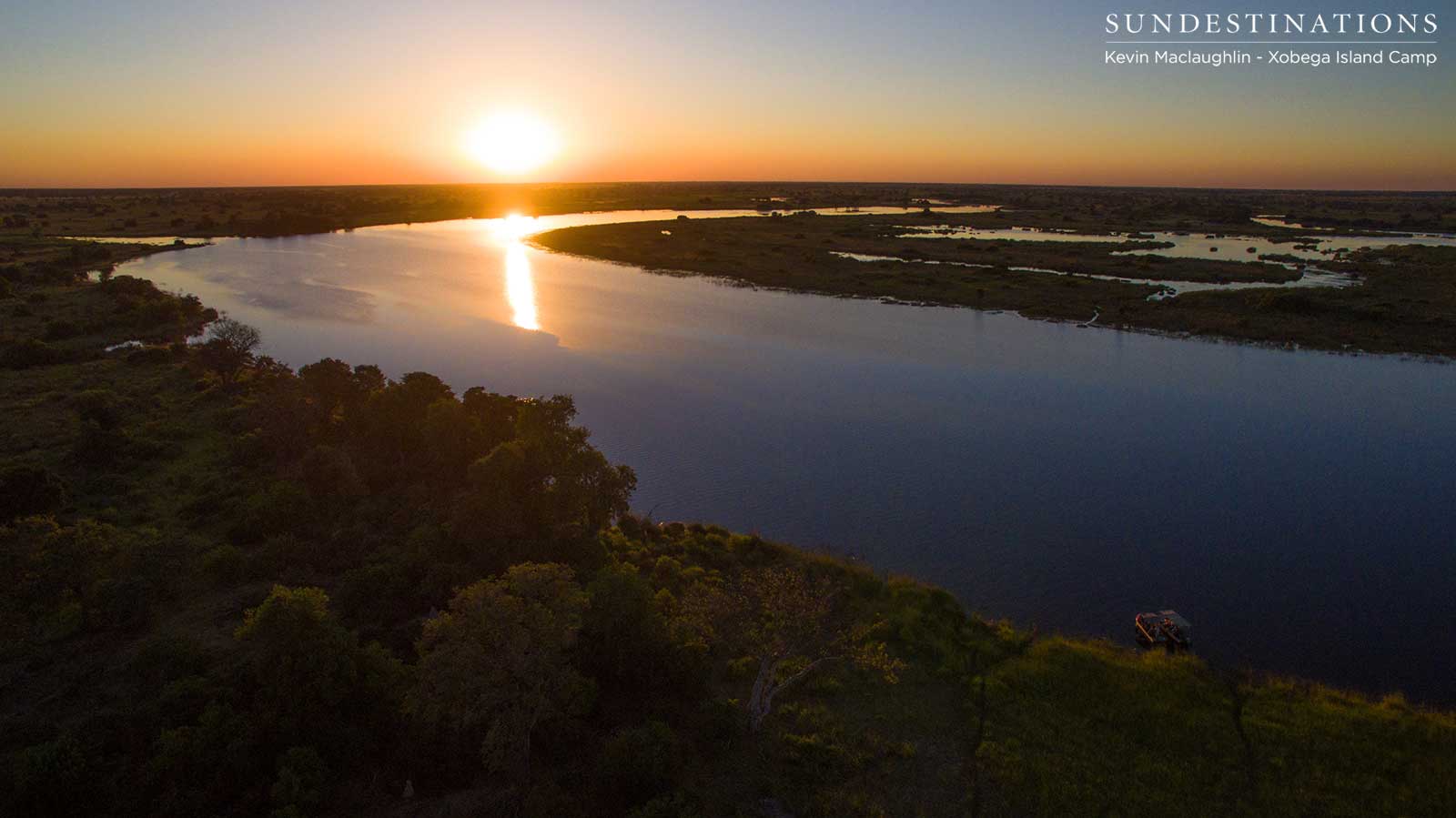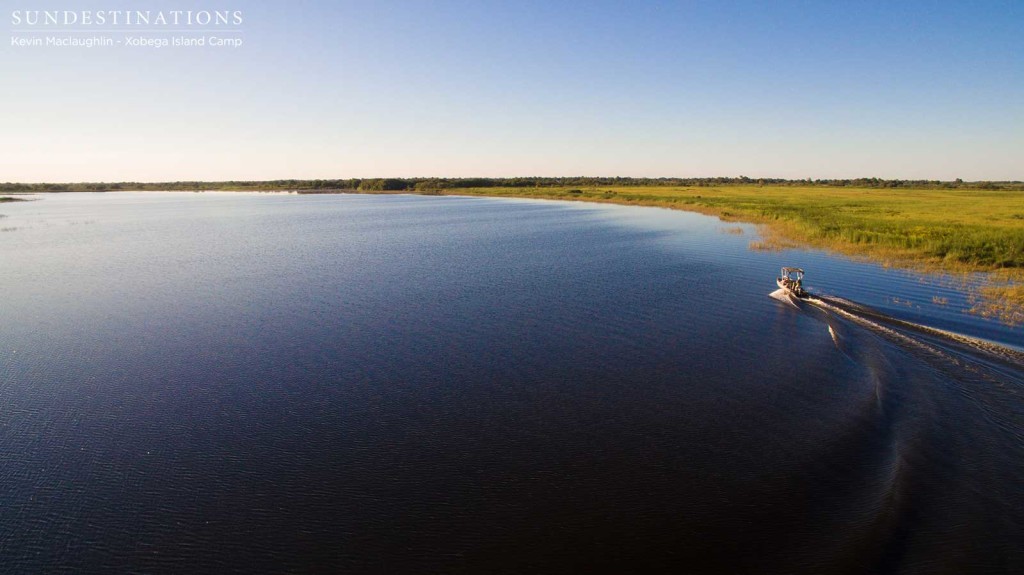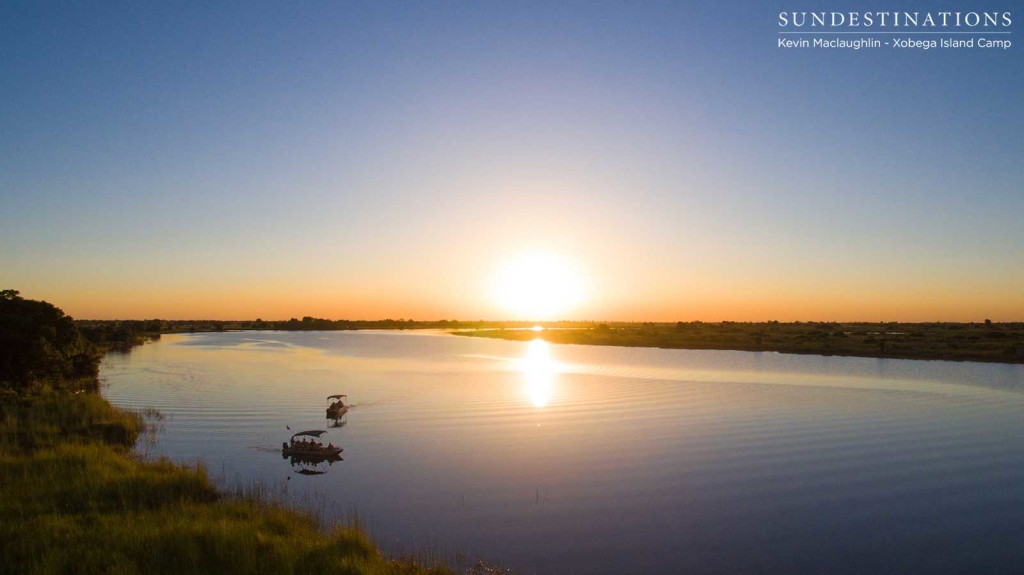 At sunset, the sky changes from a golden glow  into blazing amber, then fire-poker red, and ultimately simmers into a soothing purple. Xobega's guests toast the setting sun from the cradle of their boat, floating on the wide waters of a Delta lagoon. Hippos exhale visibly and audibly, and fish eagles wail into the colourful sky, completing the perfect moments spent in one of the world's most celebrated and cherished natural areas.