There's no denying that khaki fever is a reality. Much the same as a uniformed soldier, pilot, ship captain, or Navy SEAl, a game ranger donning khakis, epaulets, and a t-shirt tan evokes an undeniable response from mere civillians. Just like animal instinct, the most primal laws of attraction apply in the bush, and one would be surprised at how often those khaki uniforms do the trick!
This Valentine's Day, we're bringing the romance back home; to the world of safari, where hairy legs and Leathermans are always on display, and a good knowledge of bird calls and animal tracks will win you a mate. For these couples, the safari life was the end of their single life. Love blossoms in the bush: this is the irrefutable truth!
Jennifer Harman and Greg Moran
Greg, a Zimbabwe-born-and-raised redhead, had a lot to prove in the South African world of field guiding. Joining Bushwise as a student in 2014, he put his Shona-speaking, Zimbo-tracking skills to the test, and fellow student, Jen, could not help but succumb to the khaki spell! Jen, a determined learner and lover of nature, had embarked on her own career in the bush, and found herself surrounded by inexperienced youths getting to grips with the latin names for trees and identifying lion tracks from a book.
A resistence to the khaki charm was building up inside her, as her position on the inside revealed the less impressive side of safari: a game-ranger in training. Her knowledge outshone that of her male counterparts, and her standards rose above the instinctual appeal of a khaki uniform. Through the olive green gloom, Greg's red hair glowed like a beacon of hope in Jen's jaded eyes. Before Greg could believe his luck, Jennifer Harman was once again 'whipped' by the irresistible charisma of a game ranger.
A brief period of unbearable separation succeeded their graduation from Bushwise, as Greg entered his apprenticeship at Africa on Foot and Jen found work elsewhere. This was not to last more than a couple of months, as Greg insisted that he could not work without his safari sweetheart, and Jen arrived at Africa on Foot where their love continues to blossom in the bush!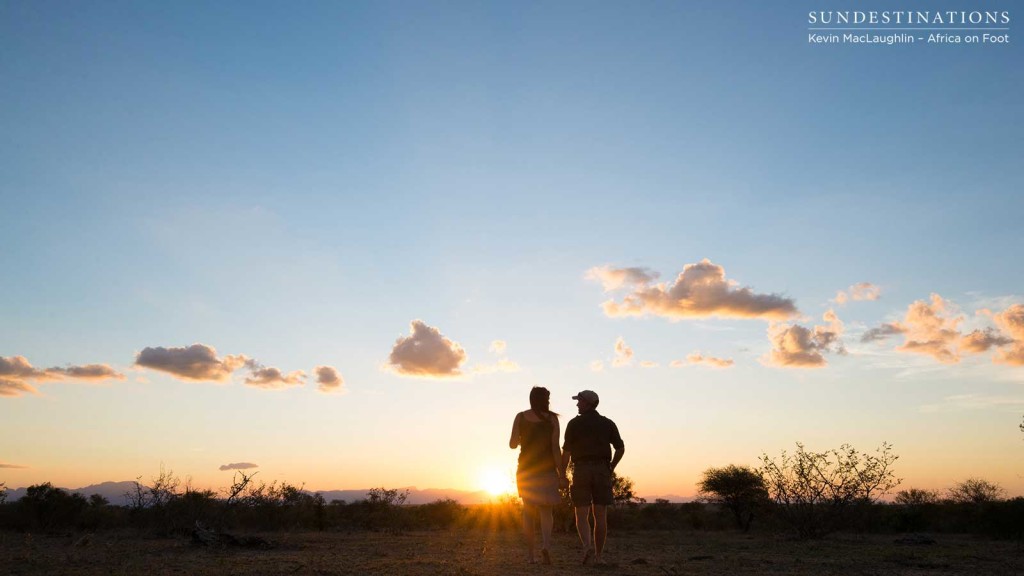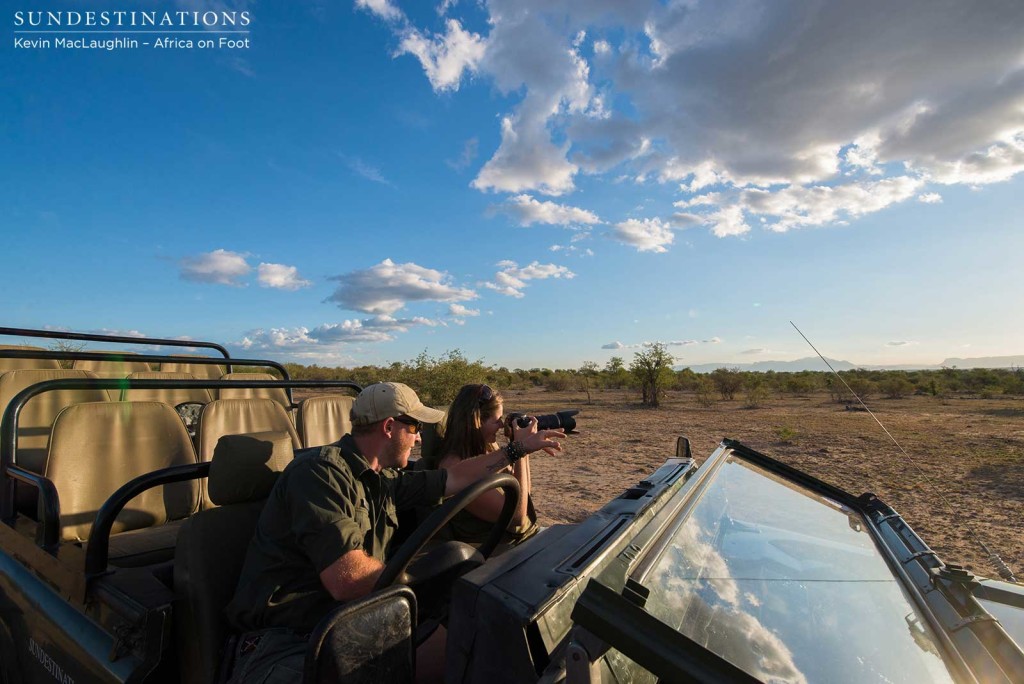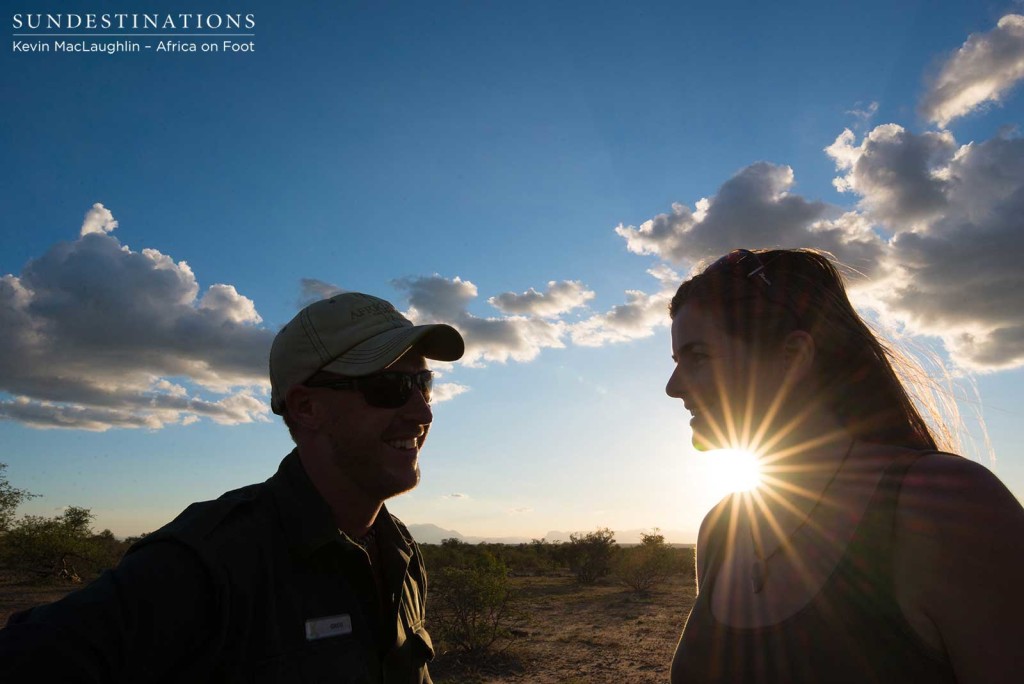 Courteney and Cecilia Blunden
Cecilia stood no chance as the the receptionist at a Lion Sands game lodge when the khaki-clad Courteney Blunden strolled in. Youthful good looks and and a cheeky grin bode well for this game ranger whose larger than life confidence and wicked sense of humour put him on a fine line between charming and bumptious! Luckily for Courteney, blonde and beautiful Cecilia also had a sense of humour (as well as her own field guide qualification), and it wasn't long before the couple made the decision to move north and start their own safari operation.
Five years later, Courteney and Cecilia had thrived under the testing circumstances of primitive bush life in tents alongside their rangers, with a temperamental water supply and an outdoor shower that conducted electricity! The beginnings of what was to become the winner of South Africa's Best Walking Safari was underway, and if it wasn't for their mutual love of the bush, a sense of adventure, and perseverance, Africa on Foot might never have come about.
nThambo Tree Camp emerged as their second successful safari camp, and 5 years after they met, this khaki couple tied the knot, before having their son, Joshua, in 2012.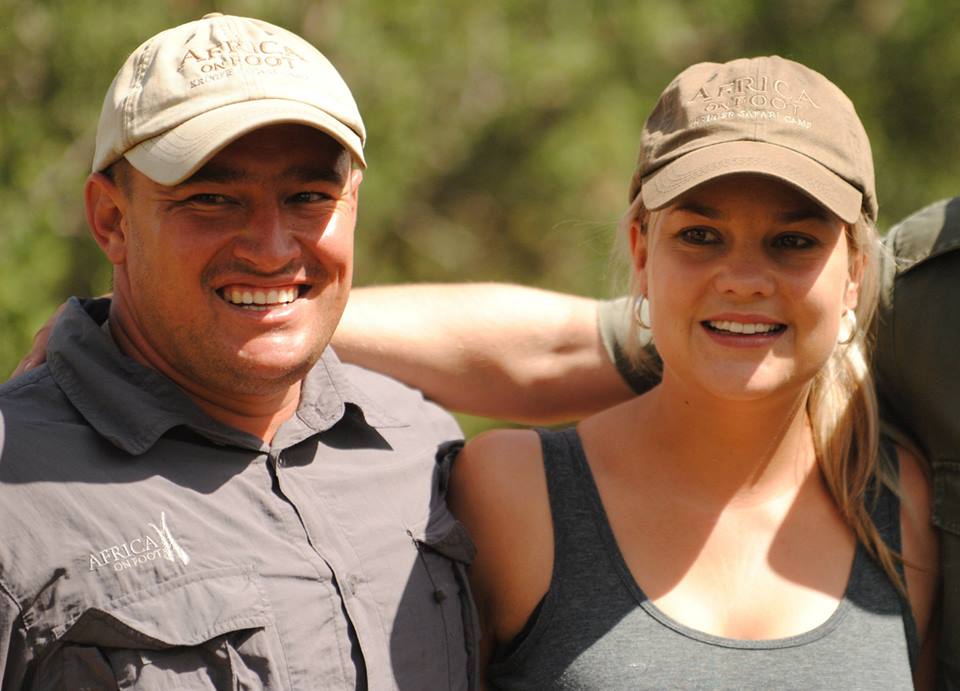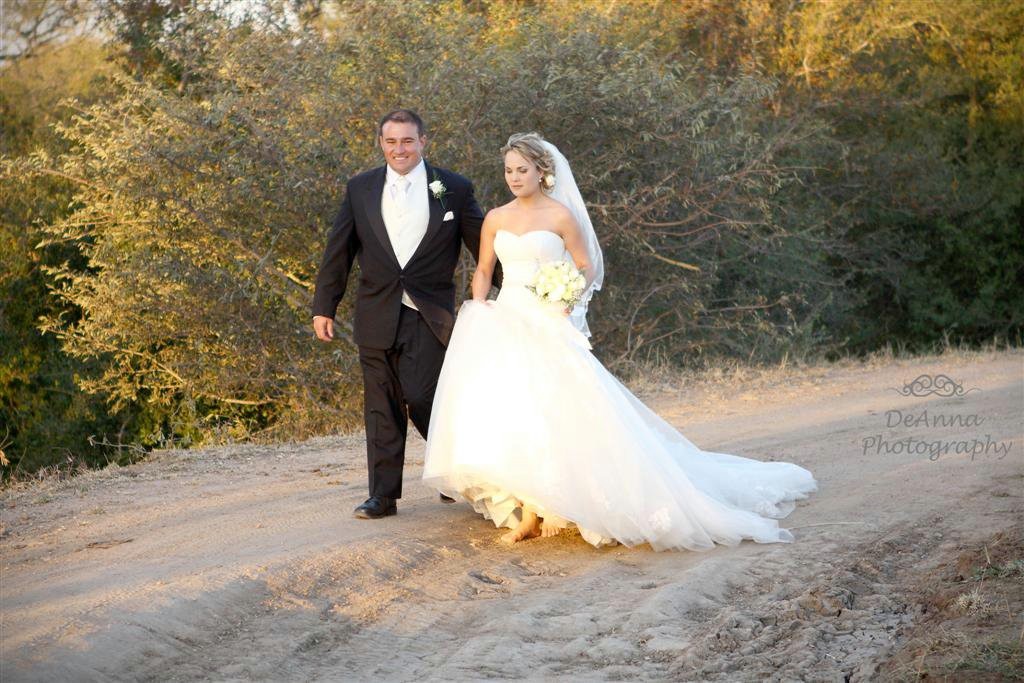 Chloe Cooper and Kevin MacLaughlin
A classic case of 'city girl succumbs to the ways of nature': Cape Town-bred, Chloe, graduated from university and fled the city in search of something new, only to become so wrapped up in the wild world that she sold her car to study Field Guiding 101. Eyes widened by the charismatic colour of khaki, and the rifle-handling, bird-spotting, dung inspecting boys of the bush, she knew she had to have more.
When Chloe arrived at nThambo Tree Camp for work, Kevin was the safari guide on duty. Wise enough not to dip his pen in the company ink, yet foolish enough not to ask for her hand in marriage right then and there, Kevin endured two years of polite laughter and subtle flirtation, while Chloe fought hard to hide her attraction to Kevin's expert safari knowledge.
All this was to come to an end when, one day, Chloe and Kevin were partnered up for a work assignment into the highly romanticised Botswana. Unbeknownst to the boss, this was a courtship 2 years in the making, and it didn't take more than one night of camping and a victory for their home rugby team for the couple to celebrate in confessing their undying love! A year later, Chloe abandoned the city in favour of a life in the bush, where she and Kevin continue to journey into the African wild together.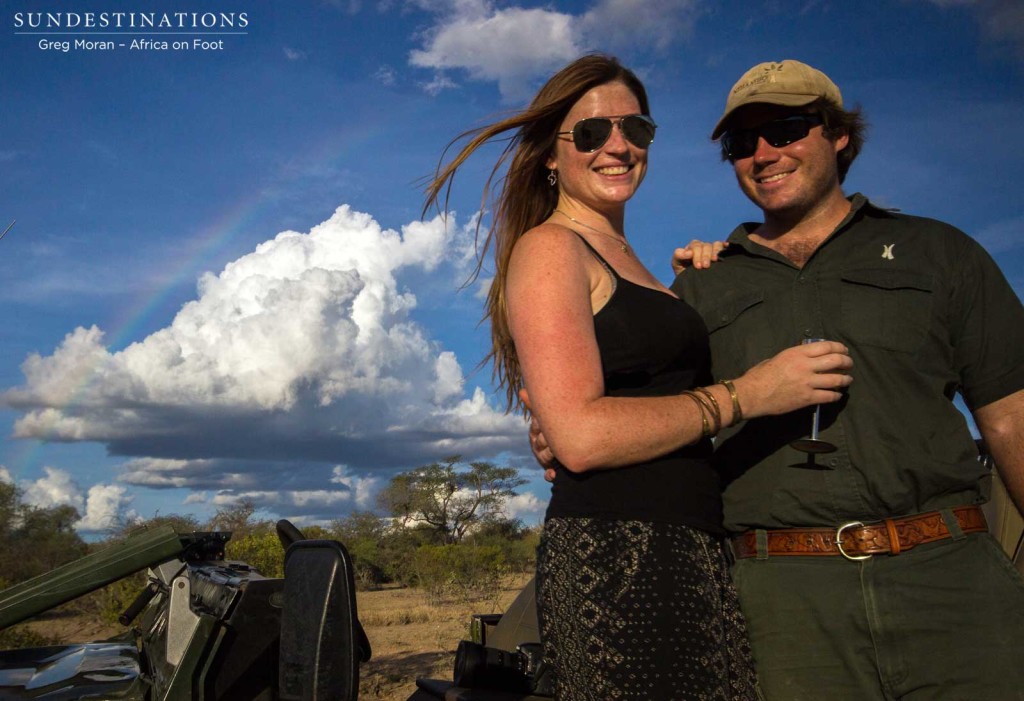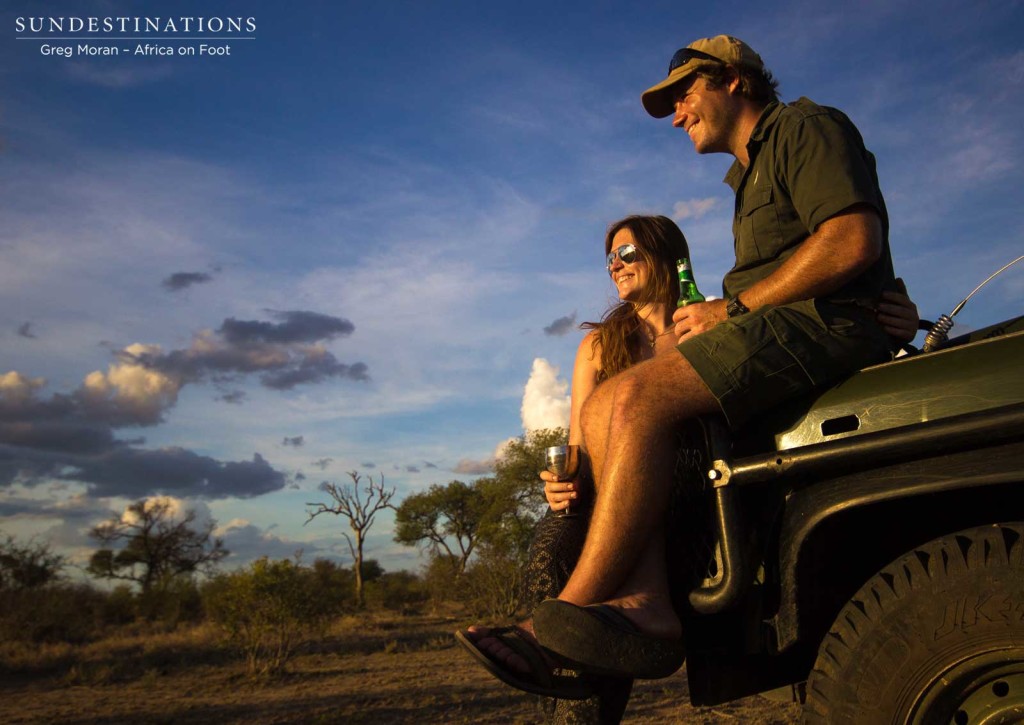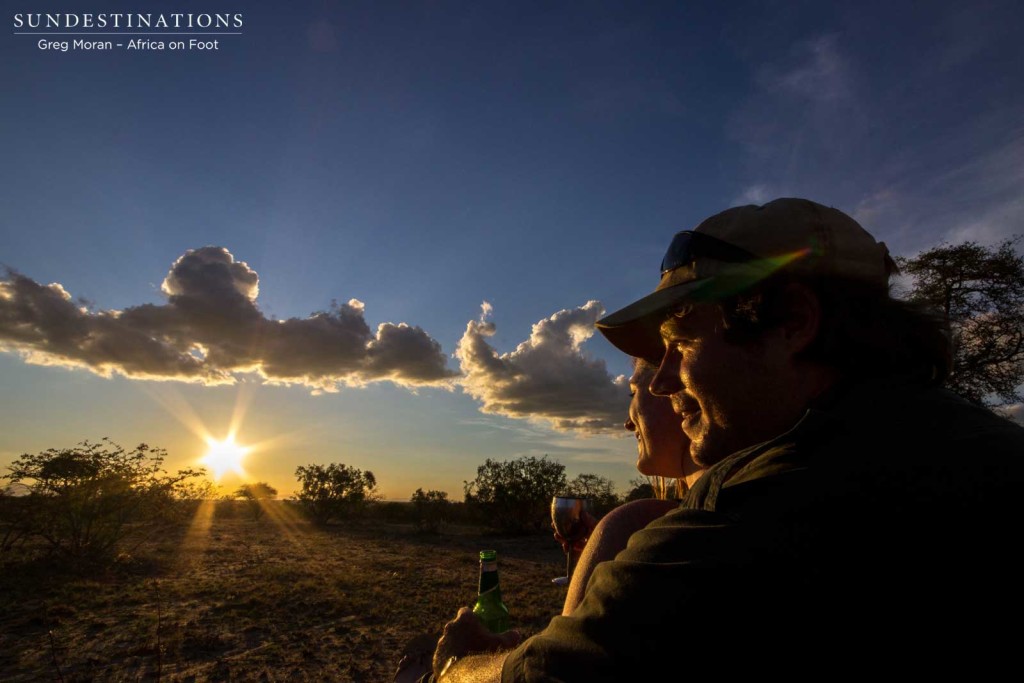 Licia Minnaar and Marius Zeilinga
As if conducting game drives through the wild Kruger bushveld is not appealing enough, imagine bonding over endangered cheetahs and various other animal rescues, all the while donning the khaki uniform proven to weaken the knees. Licia's wide smile and twinkling baby blues were no match for Marius who entered as a guide at the Hoedspruit Endangered Species Centre, 5 years Licia's junior.
Marius started working as a professional field guide (i.e. dressed in khaki), while Licia was the assistant animal curator (also in khaki). Working in Marius' favour were his enormously broad shoulders and impressive height – there was no way he wouldn't get noticed! Blonde, beautiful, and with a job feeding cheetahs, Licia was a catch Marius couldn't afford to miss.
Sure enough, four years down the line, the couple works together at Umkumbe Safari Lodge. Marius maintains it was love at first sight, and Licia can be sure that falling for the young ranger was not only a matter of khaki fever, but a matter of the heart!