There are over 500 species of bird fluttering about in the Timbavati Game Reserve, and birders can delight in knowing that among the olde world prehistoric birds and raptors there dwell some delicate light footed passerines and graceful water-loving waders. There are those with colourful plumes that add bursts of colours to the grey-green and taupe colours of the bushveld, and then there are those that only seek to say hello to the lucky few. Whether you're a birder or a bird watcher, the Timbavati most certainly has a few winged species just waiting to be photographed.
Avid birders will migrate to remote areas of the Kruger or known regions where opportunities of spotting lifers and rare birds present themselves. A few of the rare ones might include the endangered ground hornbill, Pel's fishing-owl and more. Walker's Bush Villa, our exclusive Timbavati villa, offers private daily game drives and if there's a group of twitches staying at the villa, game drives will be focuses on bird watching. Recently we've seen abundant birdlife. With the change in season and the downpour of rains, it always delivers new sightings and emergence of interesting birdlife.
The Timbavati habitat accommodates a complete smorgasbord of birder's delights. Water birds such as herons, storks, plovers, spoonbills, and sandpipers are common along dam edges; kingfishers, orioles, robins, chats, larks, cisticolas, and coucals are some of the veld and woodland birds around; while birds of prey are seen and heard throughout the day.
Don't forget to bring the essential tool for Twitchers – binoculars !
Here are a few images from our most recent bird sightings at Walkers Bush Villa.
African Hawk Eagle 
This large and regal raptor is a striking bird, and is easily identifiable by it's white plumage flecked with brown spots. Amateur birders might mistake this looming bird for a marital eagle; but the martial has more of a white head. These birds of prey thrive on a diet of medium sized birds, which would include the guinea fowl.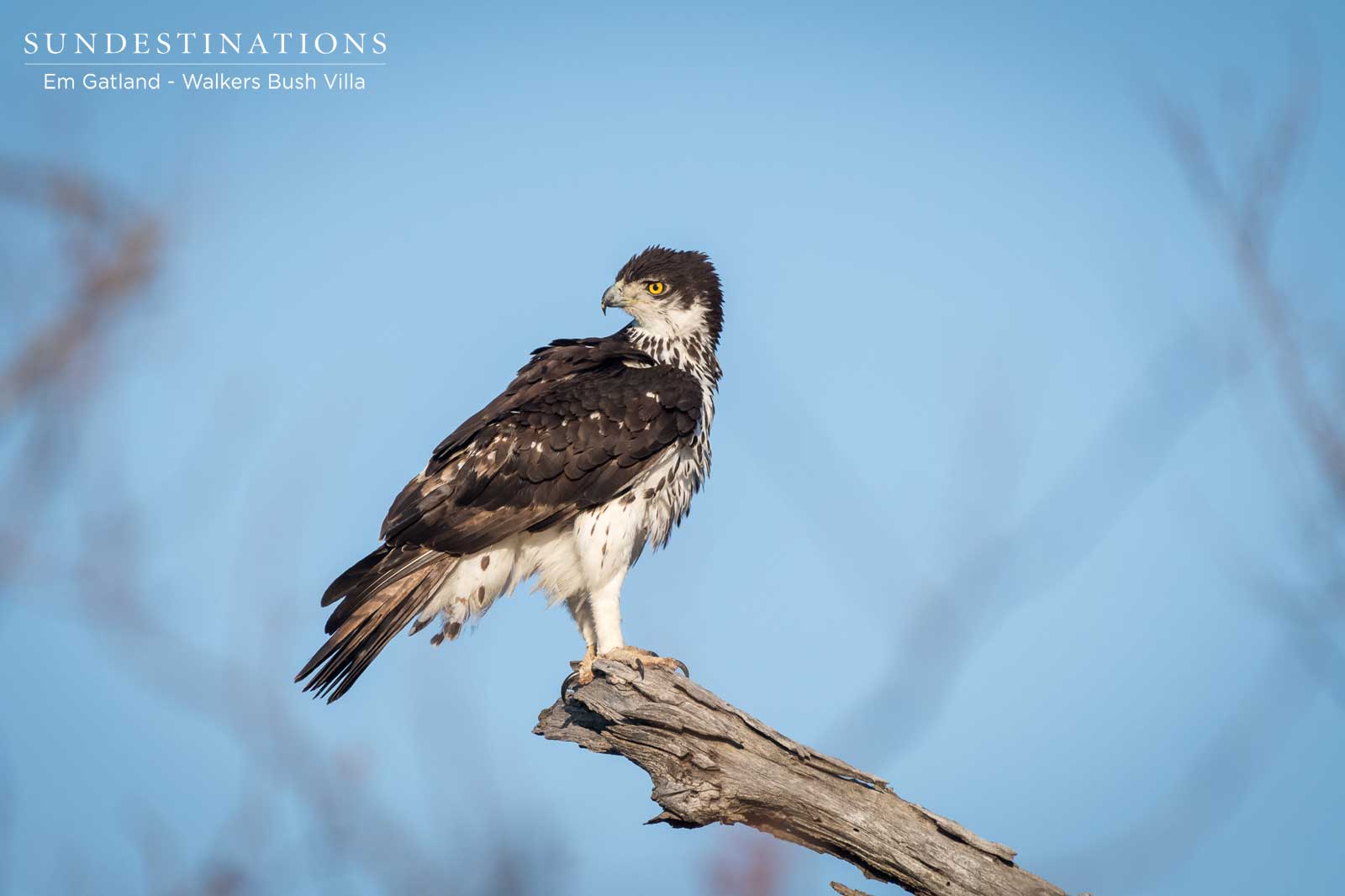 Brown-hooded Kingfisher
The brown-hooded kingfisher has similar markings to the woodland kingfisher, but has a plume of brown on top of its head. This is not a migrant species and is actually a resident bushveld bird with a wide distribution. It is mainly found in marshy and wetland areas where they have easy access to prey – but interestingly enough, only rarely eats fish.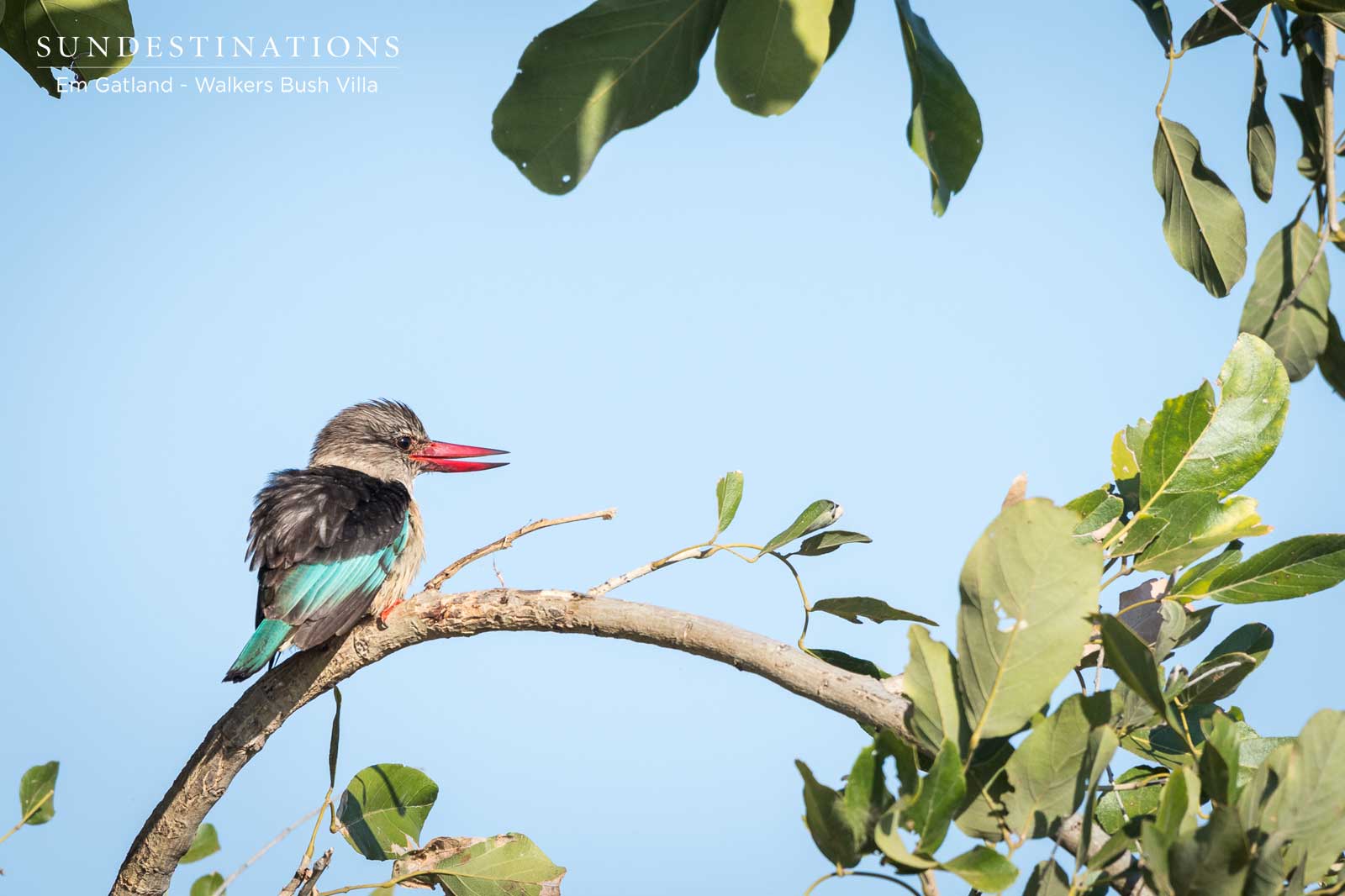 Pearl-spotted Owlet
The pearl-spotted owlet is a small and adorable bird with no ear tufts. It has a distinct call that starts off quiet and slow; and ends up being loud and fast. They have a false set of eyes on the back of their heads which confuses potential predators.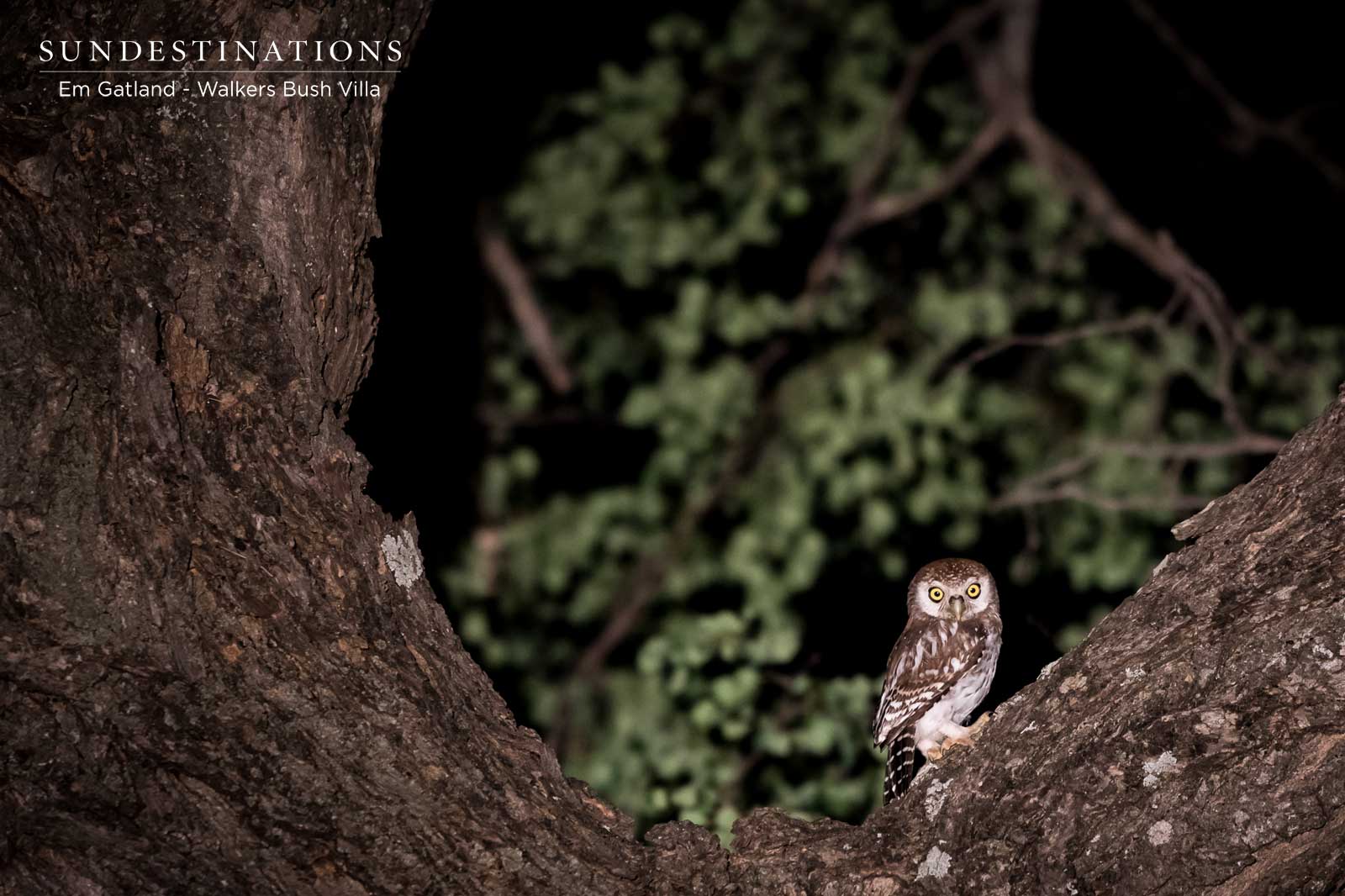 Spotted Eagle-owl
This commonly spotted owl generally watches over the landscape below in the dead of night. The large eyes are normally yellow in colour and they're perfectly adapted to see in the nocturnal hours. These owls have a roost where they spend their daylight hours, and emerge at dusk to perch themselves on branches to survey their landscape.
White-backed Vultures
Vultures are prevalent in reserves where there is a high predator count. This means there are plenty of decaying carcasses lying around for these scavengers to feed on, and feeding time is always an affair. There are normally a number of different vulture species at a kill site, but the white-backed vultures are the loudest and certainly most comical.