The aim of a walking safari is to offer guests an alternative perspective on the bush – the animals' domain. Every morning begins with analysing fresh tracks, seeing flowers open with the dawn sunlight, and discovering the evidence of the night. Often, the Africa on Foot guides track elephants, or buffalo, or lion and establish a safe route to walk their guests through the wild territory, and sometimes to view these animals safely from the ground. Just recently, Mike and Enoch were out on a morning walking safari with their guests when an old knob thorn tree came into view, and it was heavy with vulture activity. A quick radio chat with Greg revealed that there were no lions in the area, and so a strategic approach was established. Mike positioned his guests behind a tree to watch a fascinating scavenger scene unfold!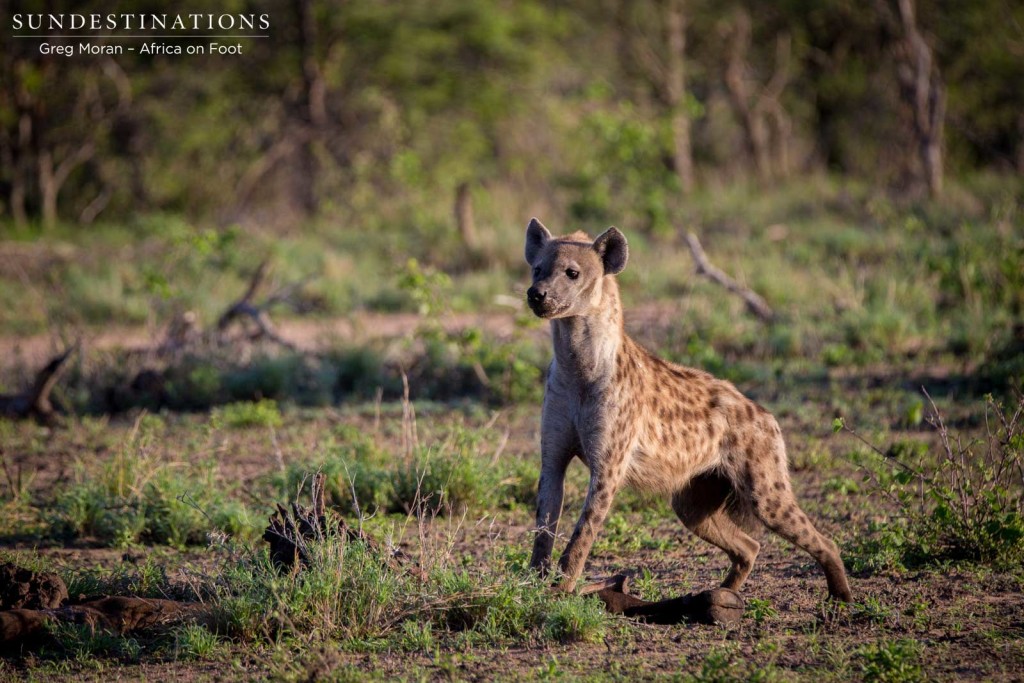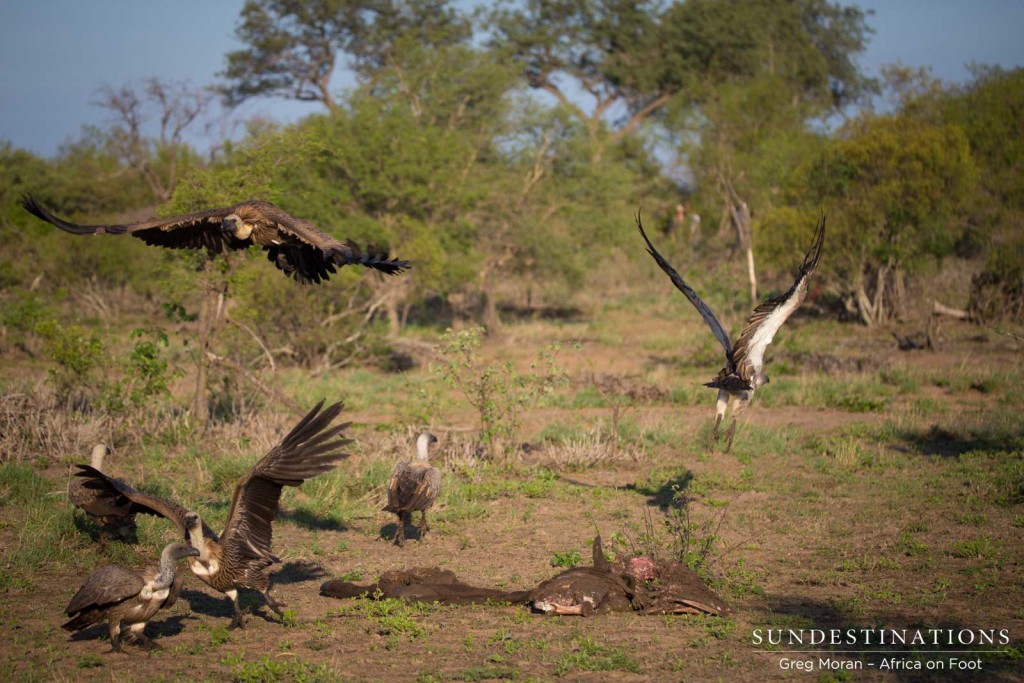 The evidence showed that the carcass was that of a young buffalo, and there was very little remaining other than the skin and bones. It seemed as if it had been killed and devoured by lions, which had already moved off, satisfied that they had eaten all they can. Now, the rotting carcass was a festival of food for the most famous scavengers of the bush, and they were putting on quite the performance to get to what they wanted.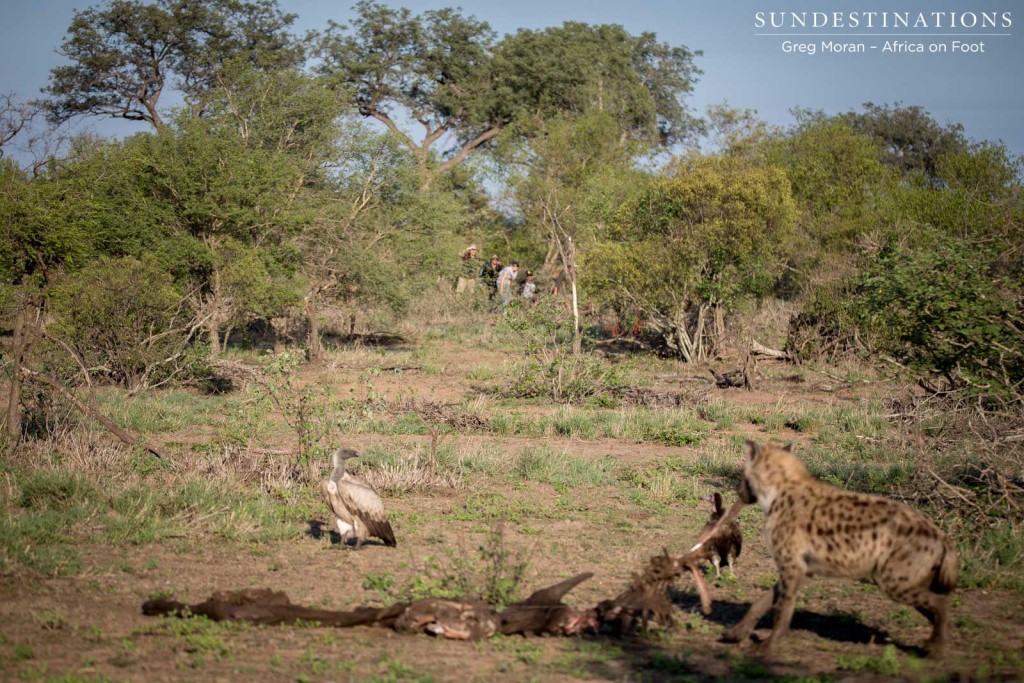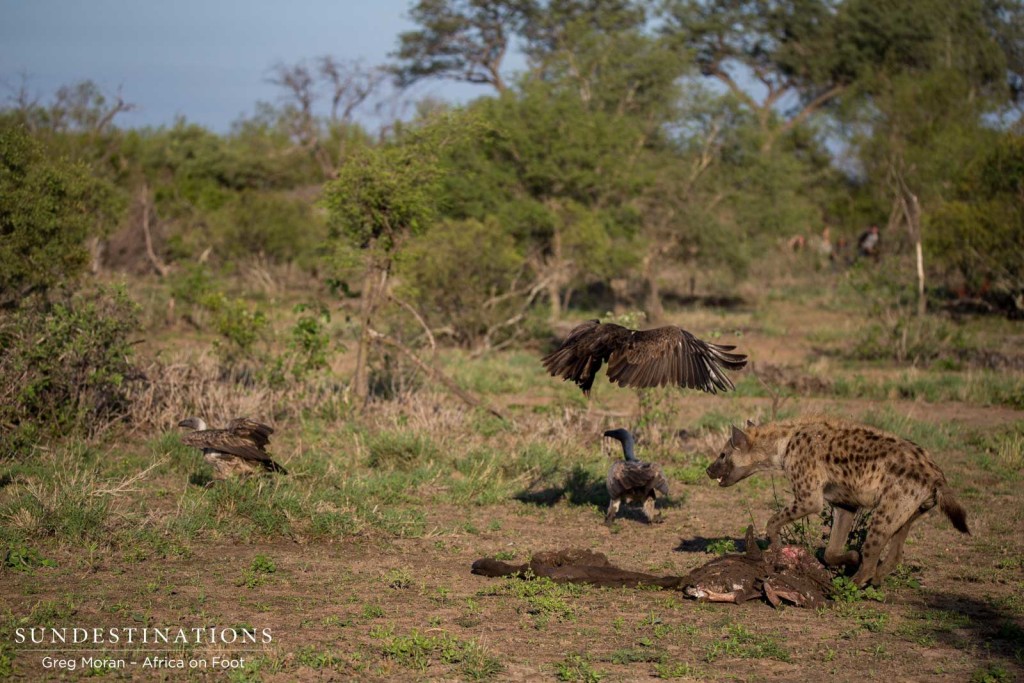 The Africa on Foot group squatted behind a leafy bush, unnoticed by the lone hyena, and watched has he ran at the crowd of vultures and chased them off the kill. The vultures – white-backed and hooded – never moved too far away, and progressively got closer as the hyena became distracted. Once again, the hyena would rear up at them and the birds would fly off, but never for long.
A thrilling sighting, which was discussed over breakfast after returning to the lodge, and surely one to be remembered. It is something quite different to watch this primal behaviour from the ground, hiding, and hushed into silence.