Gusts of breath released through the leathery nostrils of a white rhino send swirls of dust into the air, as her head hangs low to the ground. She is designed to graze, to shear the grass with her tough lips and flat, textured molars. The weight of her head is supported by her mighty neck and a prehistoric-looking hump at the top of her spine, and her face is armed with 2 menacing horns capable of impaling anything that might threaten the safety of herself or her calf. Anything but the most dangerous predator of all: Man.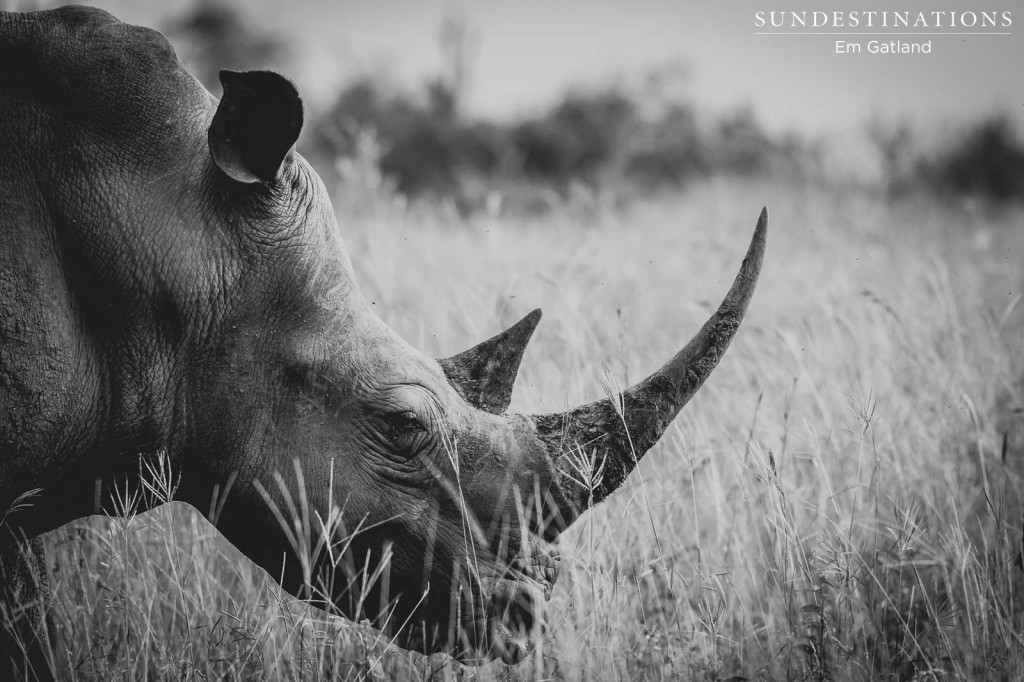 The rhino's ancestors, dating back 50 million years, stood at 5m tall with a skull a whopping 1 metre in length. They ruled the land as giant herbivores, and have survived through eras and epochs that eradicated less adaptable species. Today, white rhinos stand at over 1.5m tall, and can weigh in excess of 2 tonnes – a far more fathomable size than their dinosaur cousins, but no less intimidating. Now, for the first time in the history of their existence, the almighty rhinoceros is facing extinction – not at the brutal force of nature, but the hands of humans. They are being gunned down not in defense or out of fear, but to feed a human greed.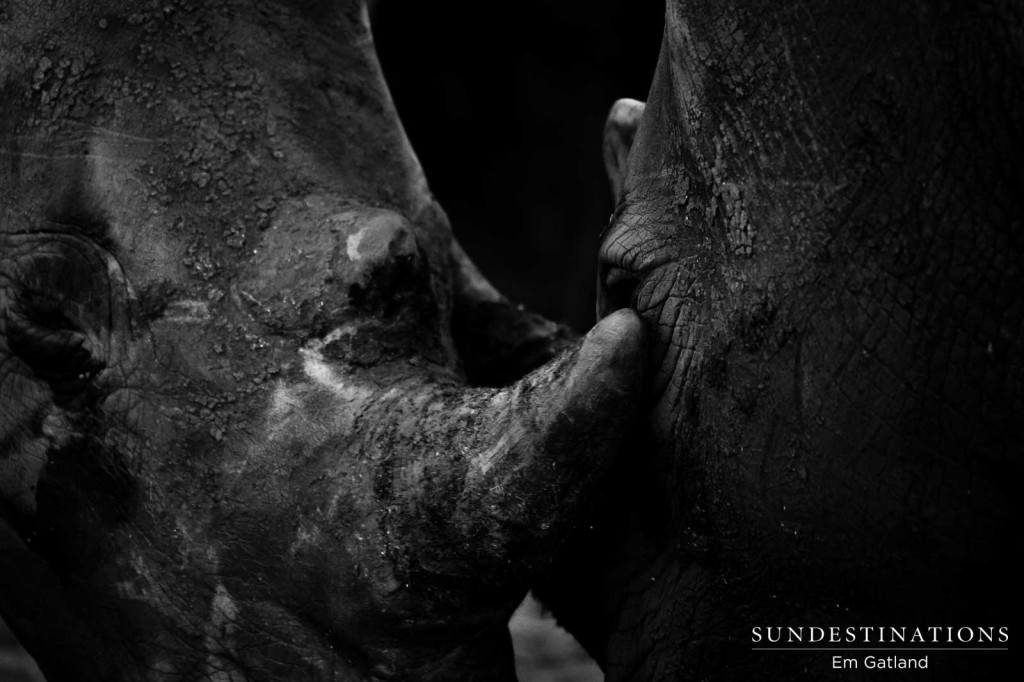 The Kruger National Park is the last remaining stronghold for the rhino, but its borders have succumbed to the force of the poaching war, as the promise of dirty money trickles down from top stakeholders to the most desperate poverty-stricken hands on the ground in rural South Africa. A toxic superstition fuels the fire, growing an industry leading to the brutal slaughter of Africa's rhinos, and the impending doom of a millions-of-years-old species. But we fight back…
When poaching statistics reached an all time high in 2014 (1215 rhinos killed), a worldwide rage rose to meet the wrecking ball obliterating Africa's rhinos, and anti-poaching organisations surged in strength, gaining momentum in the form of fund raising, volunteer soldiers, relocation projects, and other initiatives. From anti-poaching teams using military training, risking their lives, choosing the fight as their path in life; to veterinary teams racing to the scene of the crime to try and administer medical help to mutilated rhinos, or to rescue an orphaned calf in distress – determined individuals put their resources together to fight for the life of rhinos.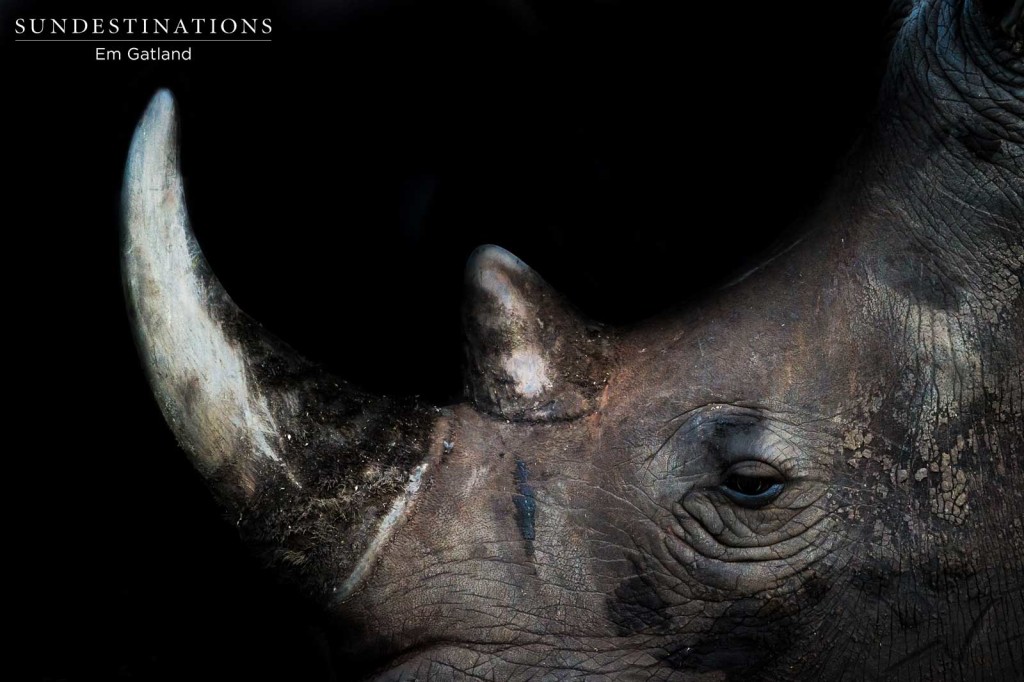 After a record number of rhinos were poached in 2014, there were less rhinos poached in 2015, and even less in 2016, hinting at a possibility of a future with these creatures. But still, the exponential growth of poached rhinos since 2008 has brought rhino lives into the spotlight, and sadly we see more images of them butchered and beaten than living wild and free.
Today, our safari experiences are likely to include visions of military-clad men and women on patrol in the bush, armed with rifles, and stern expressions on their faces. These soldiers are trained to expect confrontation, to follow unfamiliar tracks, and get to the culprits before they get to the rhino, and more often than not, a confrontation involves violence, gun fire, and possible loss of life.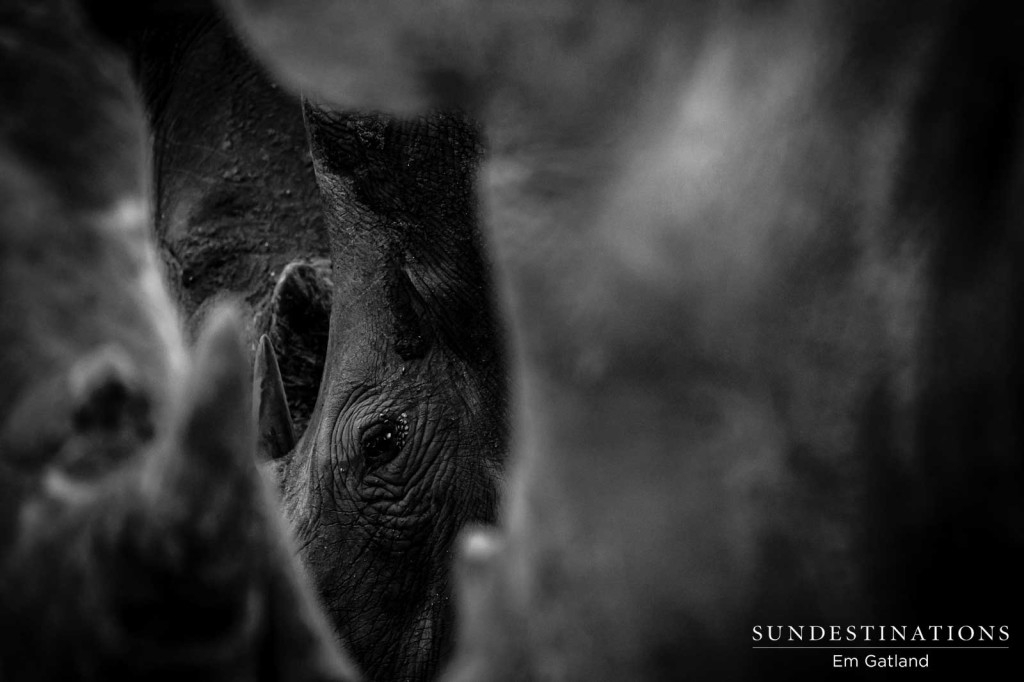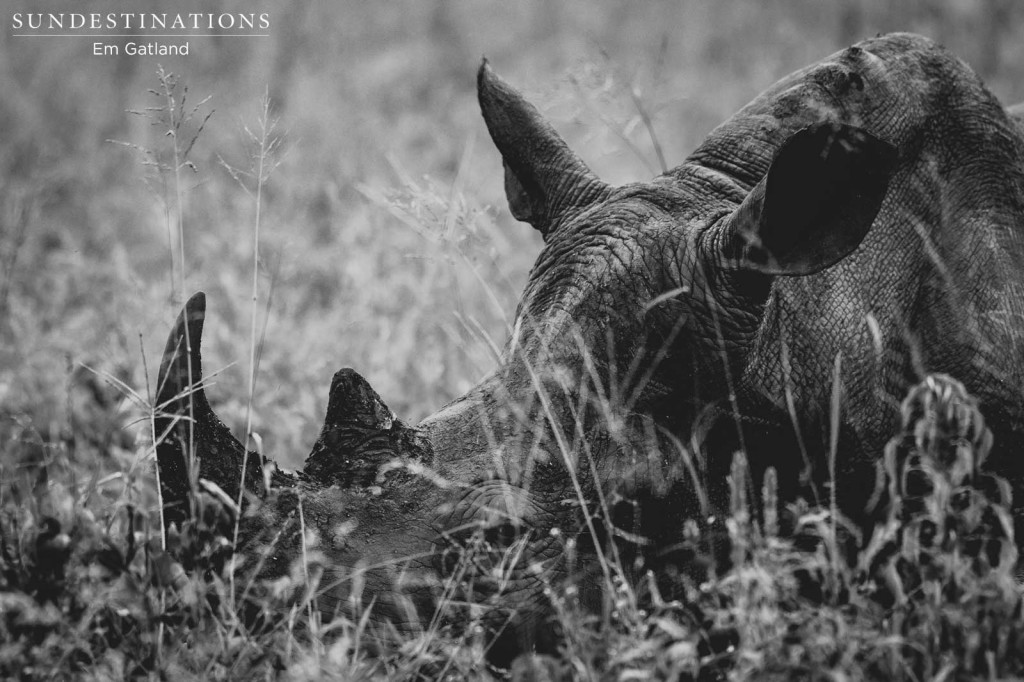 We are a world divided – divided between those who put their lives on the line to defend a species, and those who risk their lives to leave them maimed, or murdered. Amid the chaos, the desperation, the horror, and the helplessness, we are privileged to see them at peace. Every glimpse we get of a rhino cow and her calf, or a great bull caked in mud from a recent wallow, is a precious moment in time. As the war on poaching continues, we strive to remember the rhinos of the Greater Kruger Park, and cherish the lives of these ancient animals.