If you've been following our wildlife updates for long enough, you'll remember the excitement that surrounded the discovery of a wild dog den near Africa on Foot and nThambo Tree Camp almost a year ago. This is some sensational news, as we know these super predators are an endangered species, and we are lucky enough to see them as adults, never mind when they are little balls of puppy fluff! Well, once again our traverse has proved the optimal location for a small pack of African wild dogs to den. Africa on Foot and nThambo Tree Camp guides captured some photos of the 3 dogs they have seen almost everyday for the last little while.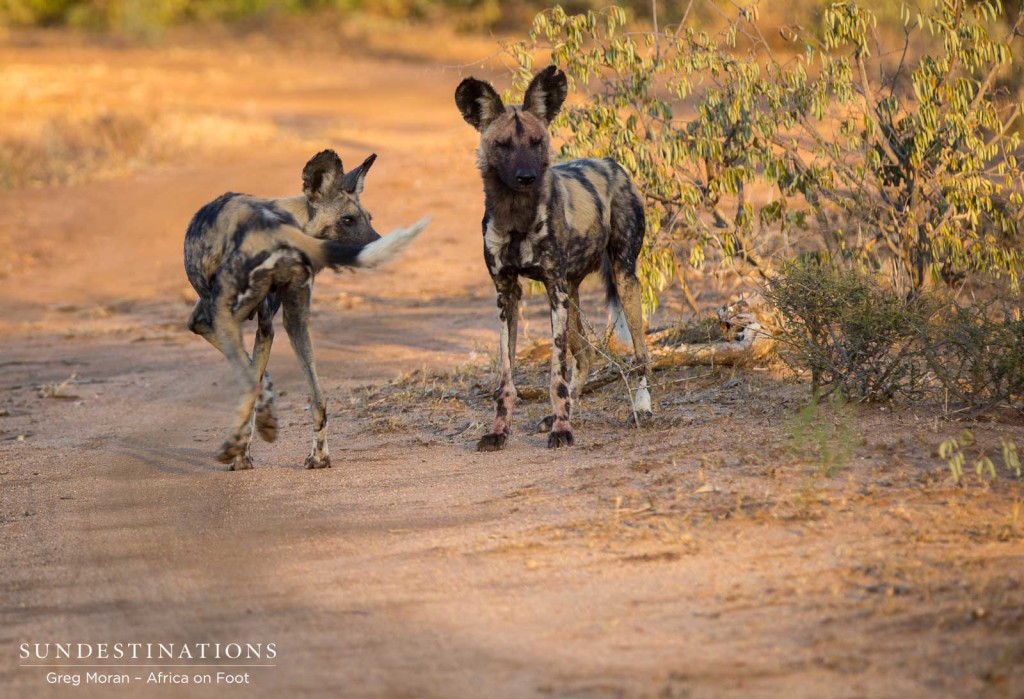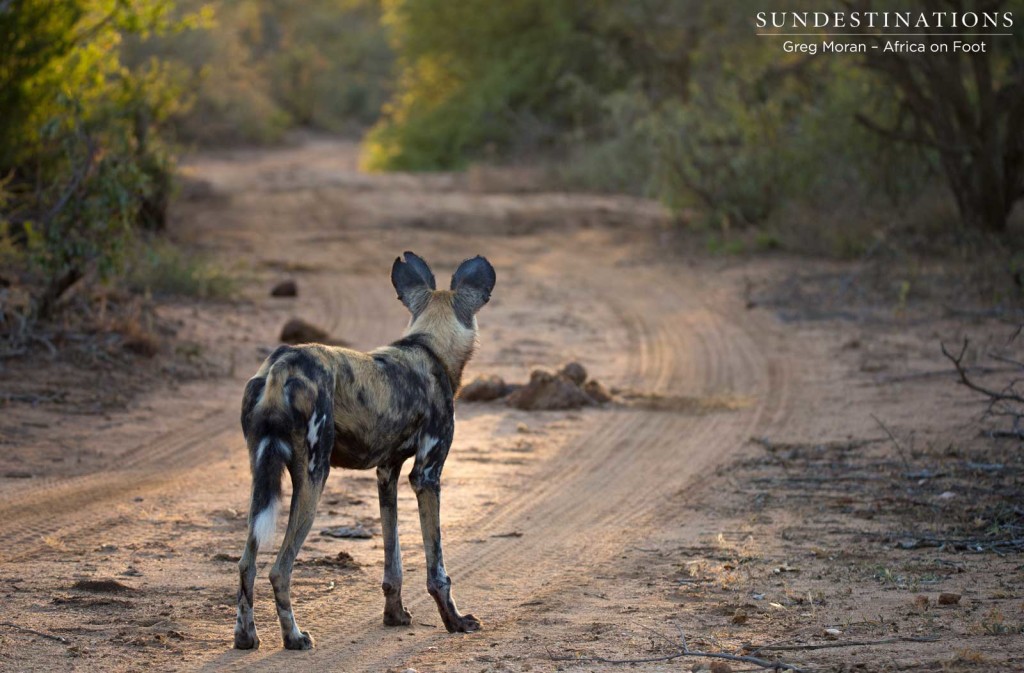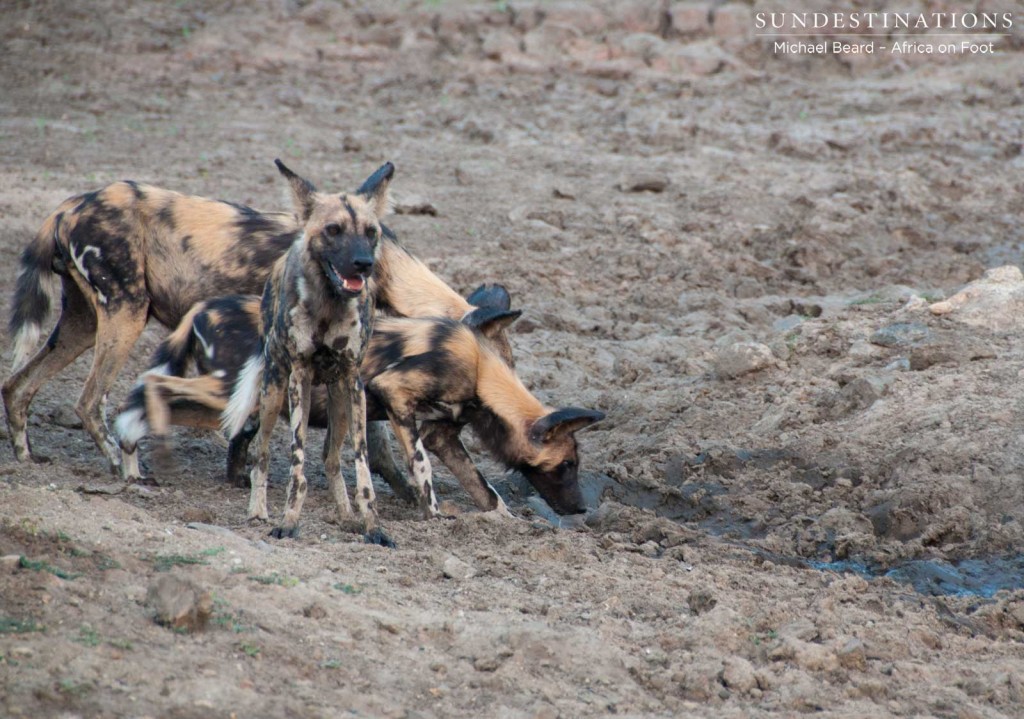 There has been no sight of pups yet, and as Ranger Greg says, they are keeping their distance from the den, so as not to interfere with their sensitive denning period. If the dogs feel threatened or in any way unsafe they will leave the den and relocate their pups to an undisturbed area. The fact that wild dogs are repeatedly using the area goes to show that the ethical conduct on game drive creates a hospitable environment for these precious predators to breed.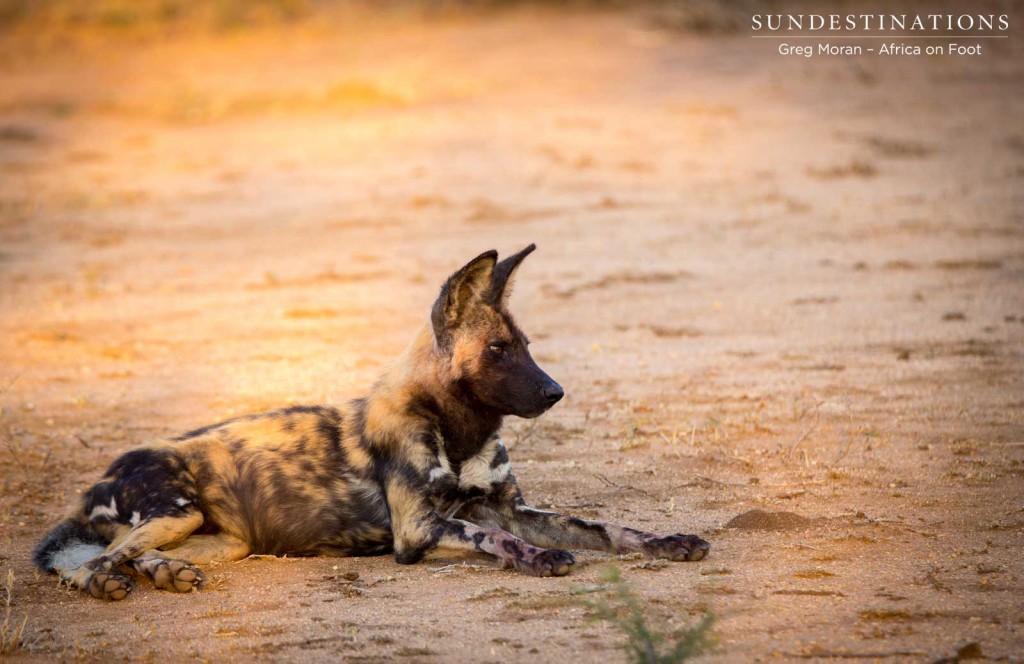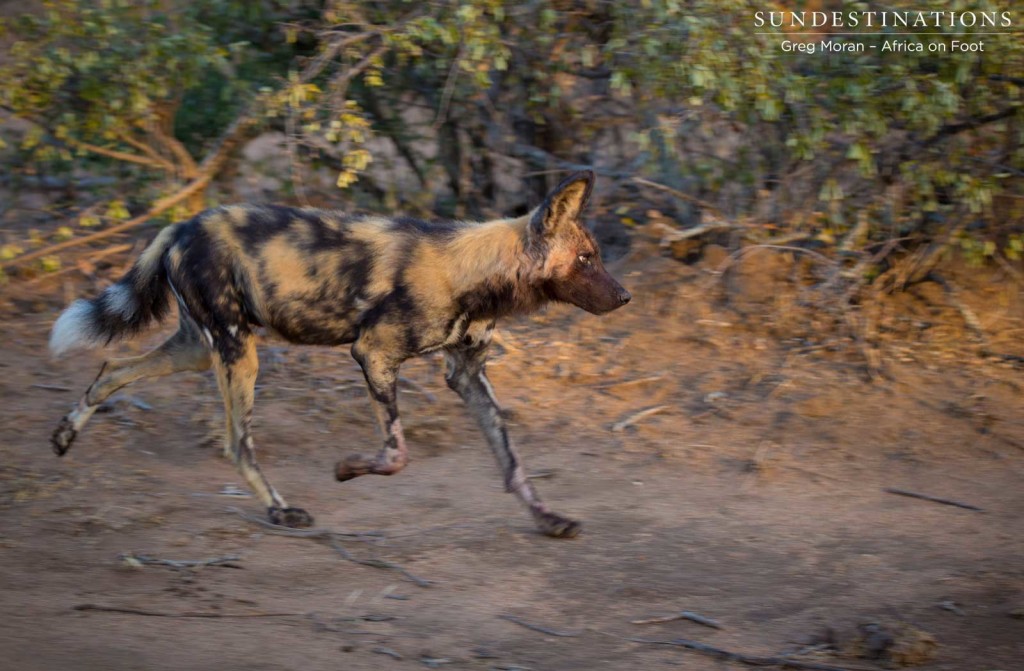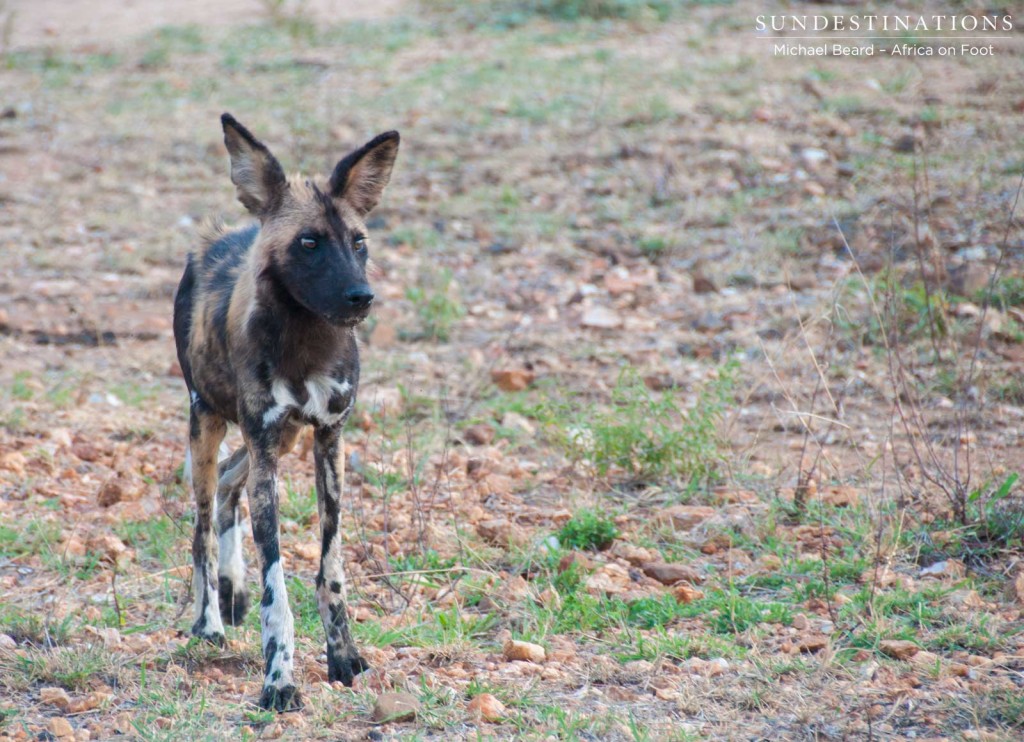 High pitched squealing sounds have been reported near the den, indicating that there might be pups hidden inside. There is also one female dog that appears to be lactating – another good indicator of pups!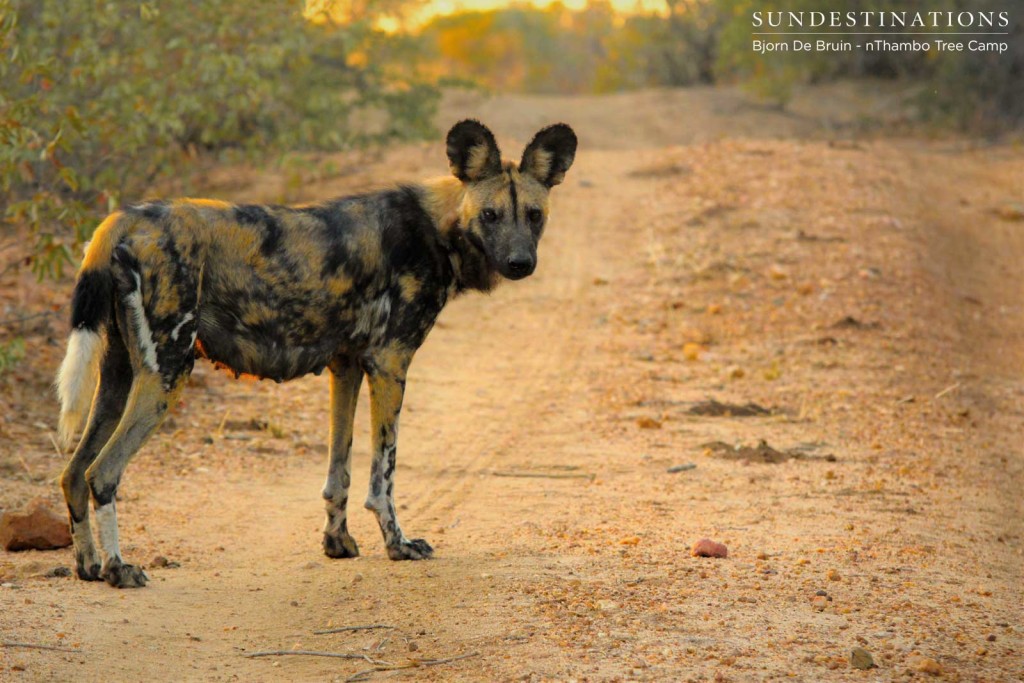 We hope to continue seeing the dogs on morning and evening game drives – chosen hunting times for the dogs – and to habituate them to the vehicles, so that they may feel comfortable to eventually bring their pups out of the den. We will certainly keep this space updated!
Take a look back at almost a year ago when we saw a pack of dogs and their pups at a den site nearby:
"Wild dog pups seen in the Klaserie"
"Video: Wild dog pups get a meaty breakfast