Nicole Eddy and Ben Brown are two major social influencers that were given an opportunity to explore two of our camps, Tuskers Bush Camp and Xobega Island Camp in Botswana. Nicole and Ben are more than just influencers. They're die-hard explorers with heart, grit, humour and intelligence. The wild is theirs to share via photos, videos and anything digital. Both of them have a heavy social media presence, just like the Kardashians. However, they're a cut above and we prefer Ben and Nicole's way of life anyway.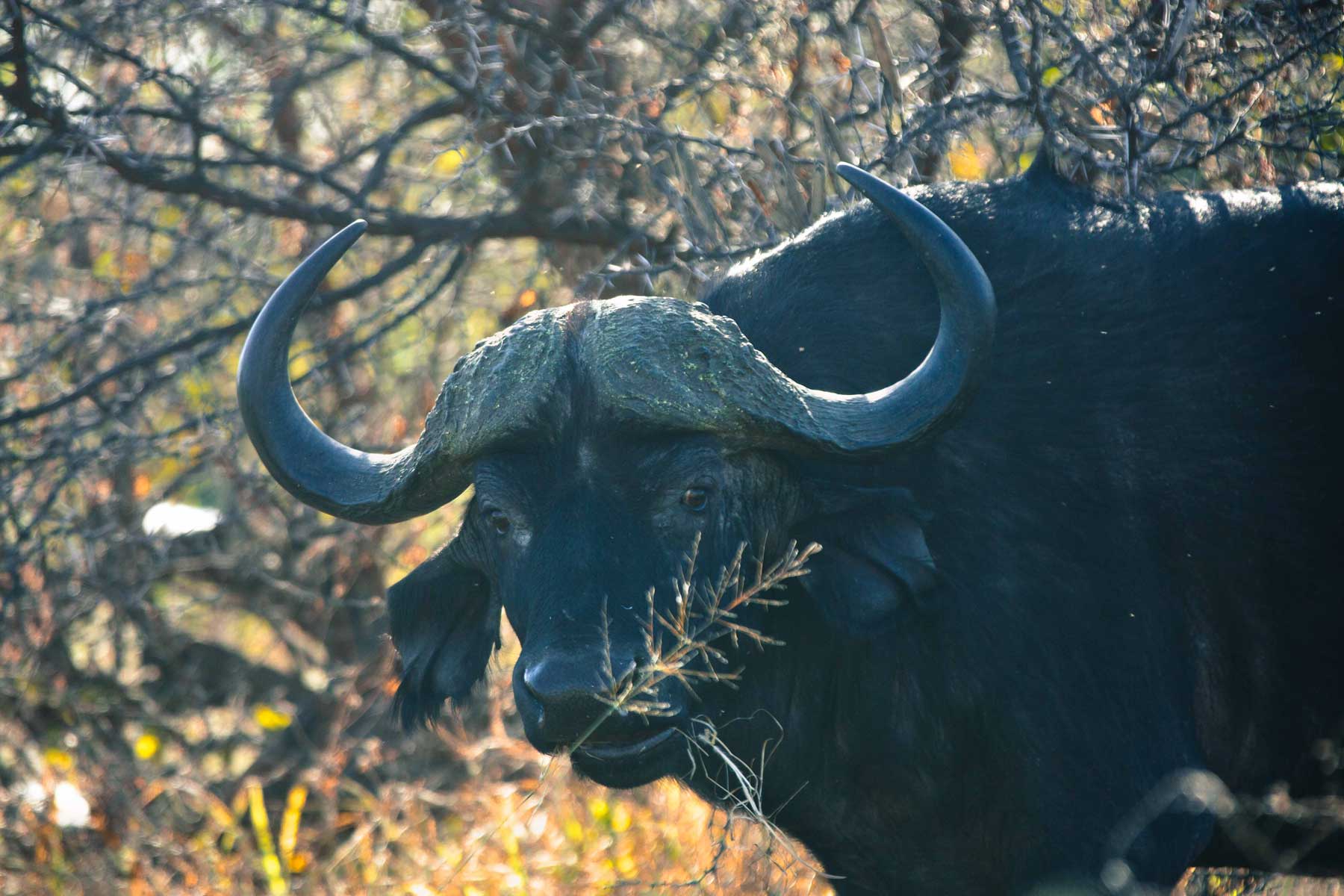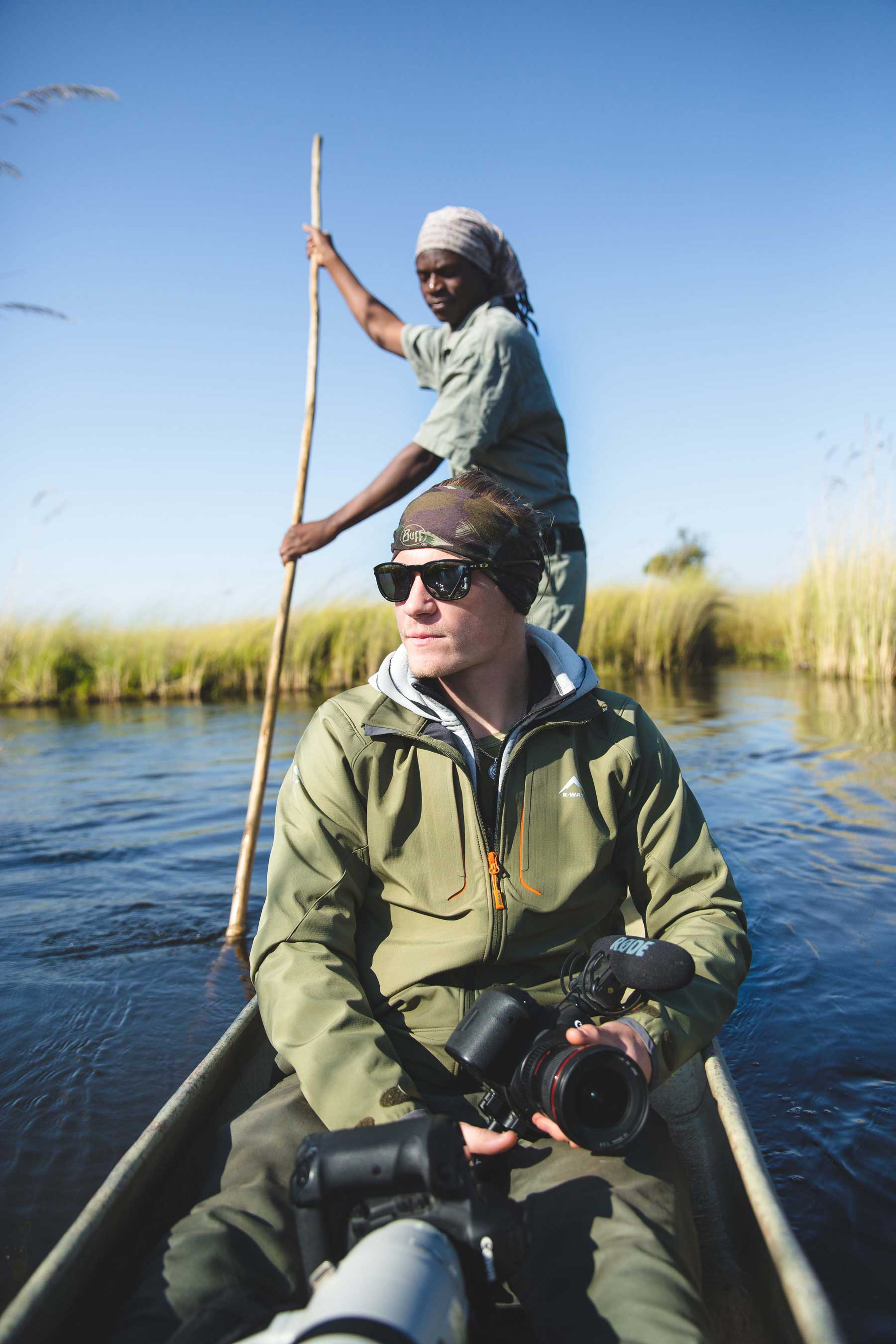 An adventure requires three key elements – exploration, open-mindedness and an acceptance of the unexpected. Ben and Nicole took their Land Rover and self-drove from Maun to Tuskers Bush Camp in the Kwatale Conservancy. It is here where they spent hours around the "Bush TV", a local term for a campfire in a boma area. This is the place where guests swap stories and enjoy a few beverages under the canopy of darkness above.
Elephants arrived in their droves to the pan in front of camp, clearly delighting their onlookers. And let's face it, Nicole did want to see "ELIIIPHAAAANTS" (See beginning part of their vlog at the end of this post). After their rustic and enjoyable stay in a place that focusses on land safaris, they made their way to the crystal clear waters of the Okavango Delta.
The drive from Tuskers to Xobega is about 6 hours, and guests are able to traverse the rugged terrain of he Moremi Game Reserve.  Waterholes heaving with predator activity are dotted throughout this expansive reserve, and there's plenty of game viewing en route to your water safari paradise.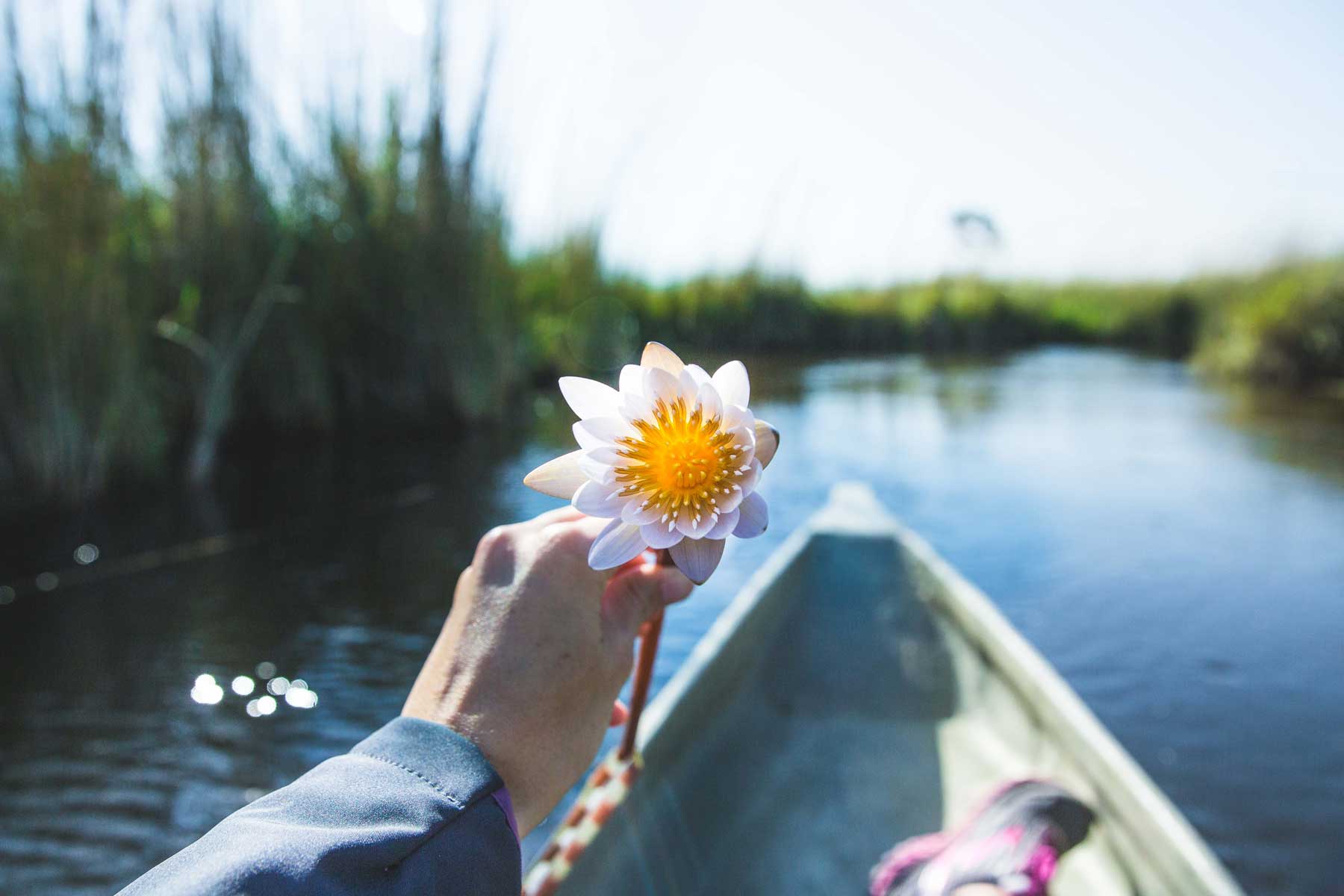 At some point in their journey, their trusty Land Rover broke down. A rather unusual thing to happen. At least their spirit didn't falter during the mechanical mayhem. After all, the unexpected is all part of the journey! After a rather arduous start, their journey onwards proved to be nothing short of spectacular!
When they eventually arrived at the boat station, and after a gentle trip on a mekoro, they were escorted to the private island via boat. Whisked away by the whirring engine of the motorboat, they sped across the open waters of the Delta. Fresh air beating their bodies and the calming effect of this world heritage site left them smiling for days. Hippos, crocs and a plethora of wildlife observed the visitors to their habitat with curiosity.
Yet again, nights were spent around the campfire while the honking of hippos could be heard over the crackling of the fire. At Xobega Ben and Nicole experienced sunset cruises and a relaxed, authentic way of living.
Observing wildlife, laughing with locals, living simply, being surrounded by the rawness of nature and sampling local delicacies were all just part and parcel of Nicole and Ben's self-drive African adventure. Scroll down to watch Ben's video of their African safari in Botswana.
Instagram handles : @mrbenbrown and @nicoleeddy