What could be more exciting than a fresh batch of lion cubs? Not very much! The top discovery of the weekend has to be the breaking news of the new Ross Breakaway cubs. With all the superb lion action taking place in the Klaserie, from the Hercules Pride, to the Mapozas, we've had enough to keep our appetites for lion drama suppressed, but now we're starving for more! The news – brought to us by safari guide, Brett Horley – is that 3 tiny balls of fur have been born and were spotted near Nyala Dam in the Klaserie. As per reserve protocol, the area will be referred to as a 'negative loc', which means no one will be allowed to approach for the next two weeks in order to give the lioness and her newborns privacy and safety for the first few weeks of life.
The cubs have been born to the younger of the two Ross Breakaway lionesses, which is the same female that bore the last litter of cubs a year ago. Those two cubs made it to 9 weeks old before being tragically killed by the Hercules Pride, which is considered natural behaviour in the wild. These three cubs can't be more than a few days old now after we saw the lioness with a nicely swollen belly on a couple of occasions recently. The last few times we've seen the Ross Breakaway lionesses they've been nice and plump from a recent meal, so it has been difficult to tell how far along she was, but now we will wonder no more!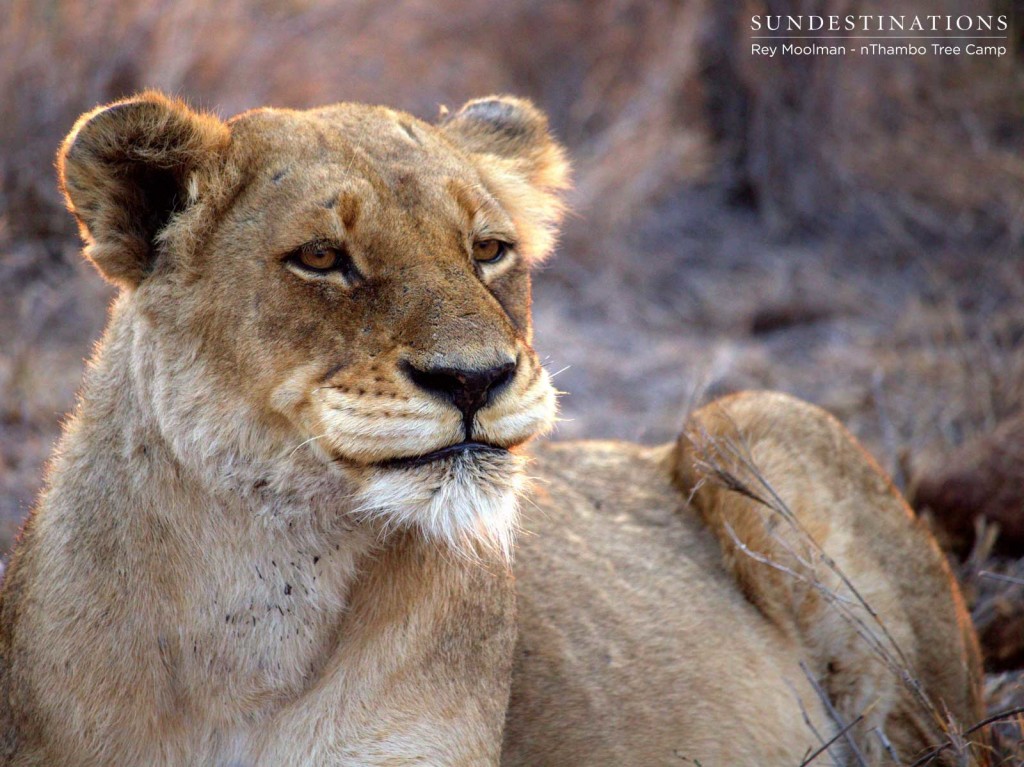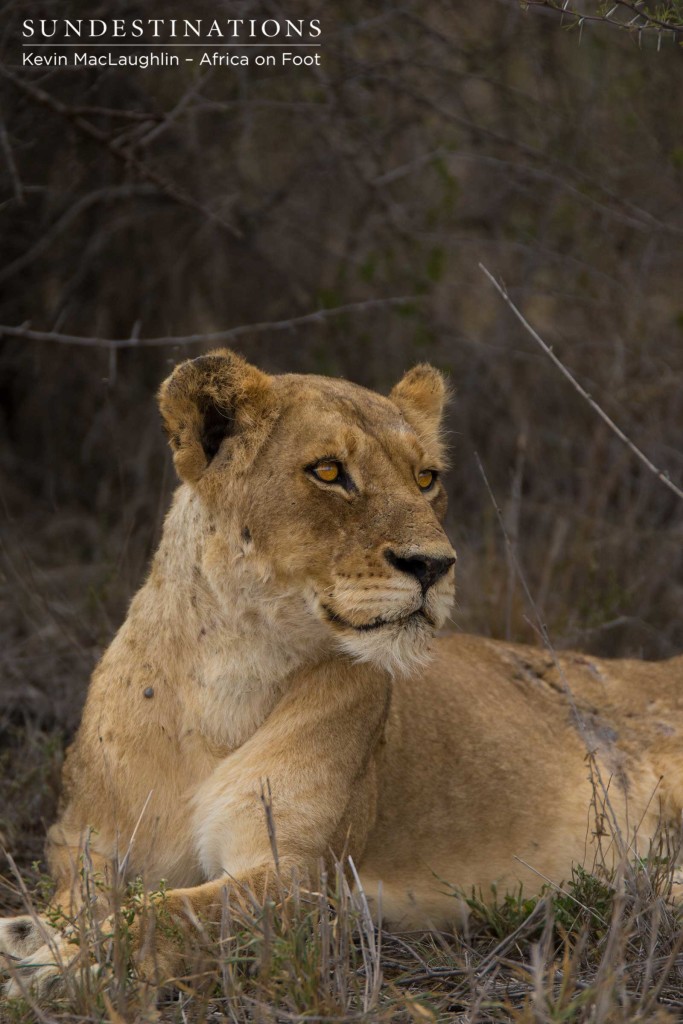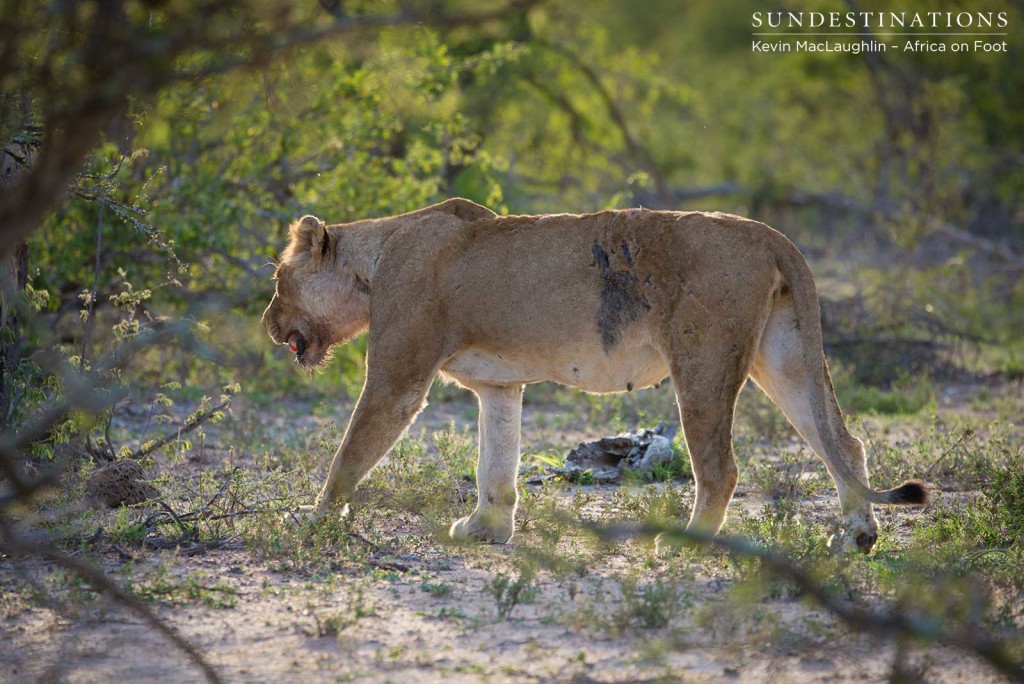 This lioness has always been weary of the Mapoza males, particularly after they fought over a couple of meals, and tends to keep her distance from them. She was spotted mating with the Mabande male on a few occasions a couple of months back, so he is most likely the one to have sired the cubs.
Mabande has since moved away from the territory, as the Mapozas stepped in with force, which of course brings about the issue of the cubs' safety. It is widely known that male lions tend to eliminate the offspring of competing males in order to mate and bring their own cubs into the pride, strengthening and increasing their gene pool. Maybe the Mapozas will tolerate the cubs because one of them was seen mating with the other Ross Breakaway lioness around the same time, and perhaps these cubs will be adopted as their own.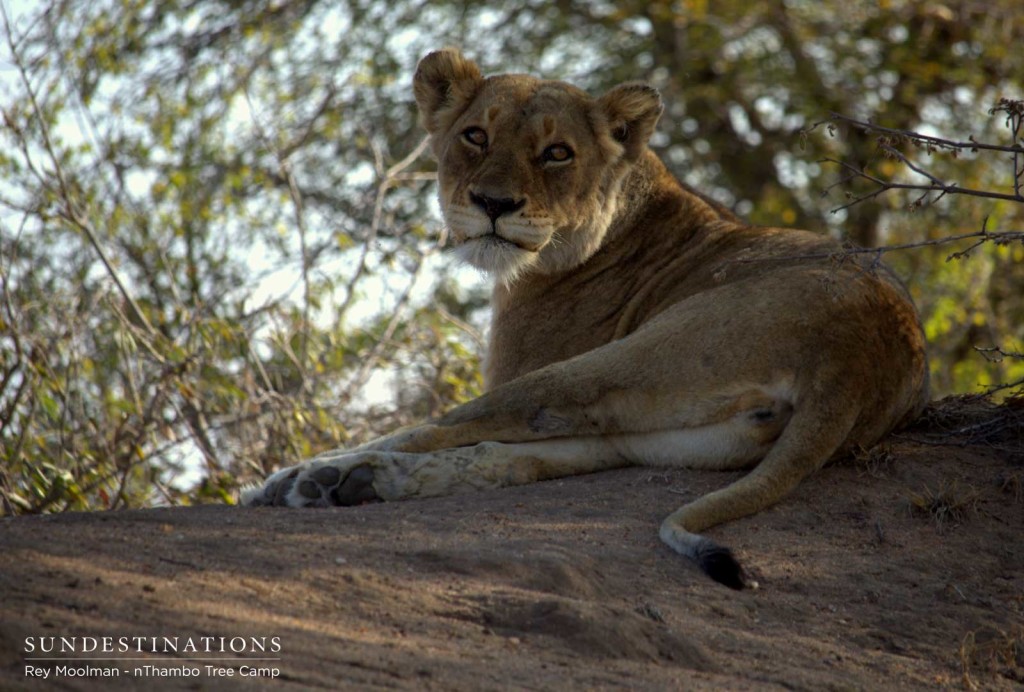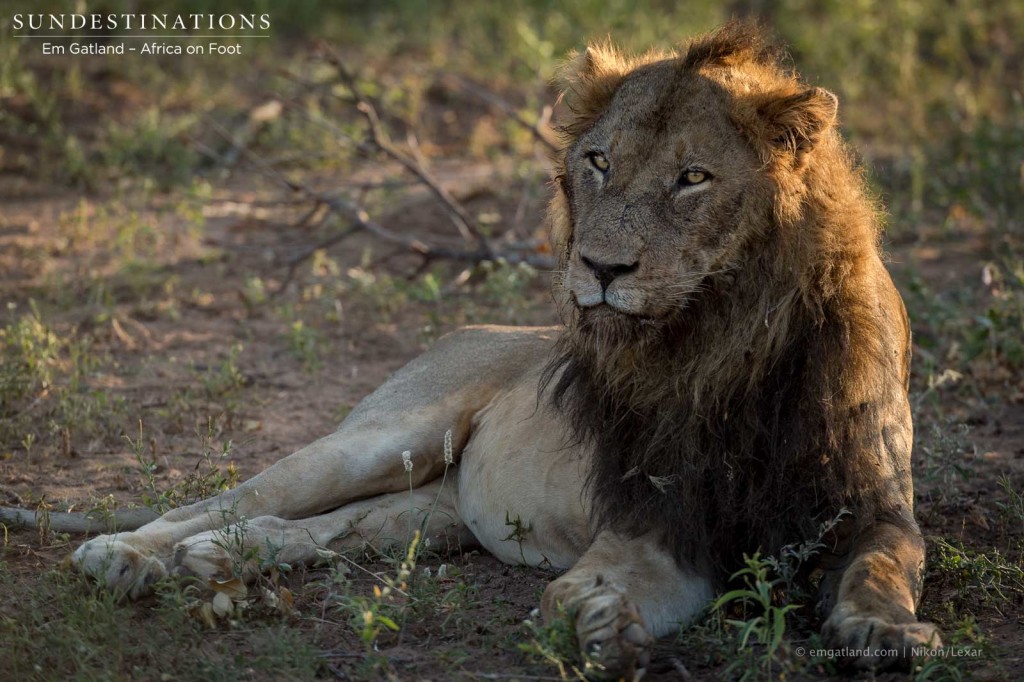 This lioness is most easily recognised these days by her lack of top canines. She appeared to have lost first one, and now both, her upper canines, most likely through hunting or fighting. This doesn't seem to interfere with her feeding, as she uses her molers to shear and chew meat, but it might impair her ability to make successful kills on her own, so her close knit relationship with her sister lioness is important.