The Hercules Pride has made a name for itself as a ferocious family of lions, determined to remain wild, and intolerant of neighbouring prides. Their usual territory is on a private property neighbouring Africa on Foot, but with the lack of fences in the Klaserie, the lions move freely and lately we've been seeing them more and more on our traverse. Living private lives and spending very little time around game viewers, they've retained a very cautious and skeptical attitude towards us. Slowly, the Hercules lionesses and their 4 subadult cubs have settled down, and over the weekend we were lucky enough to catch them hunting buffalo!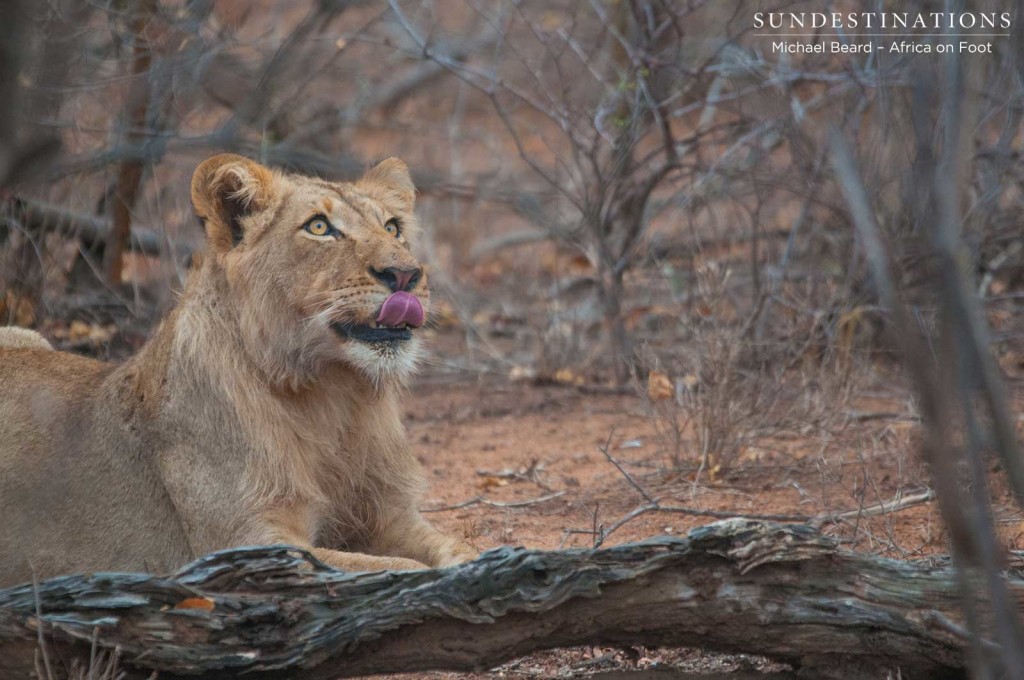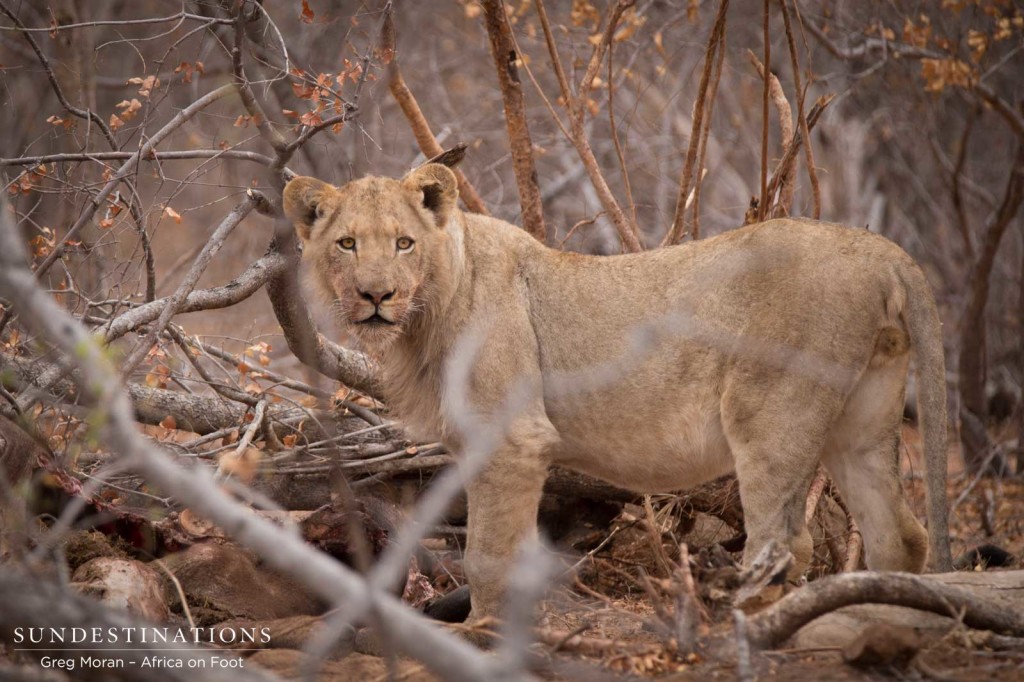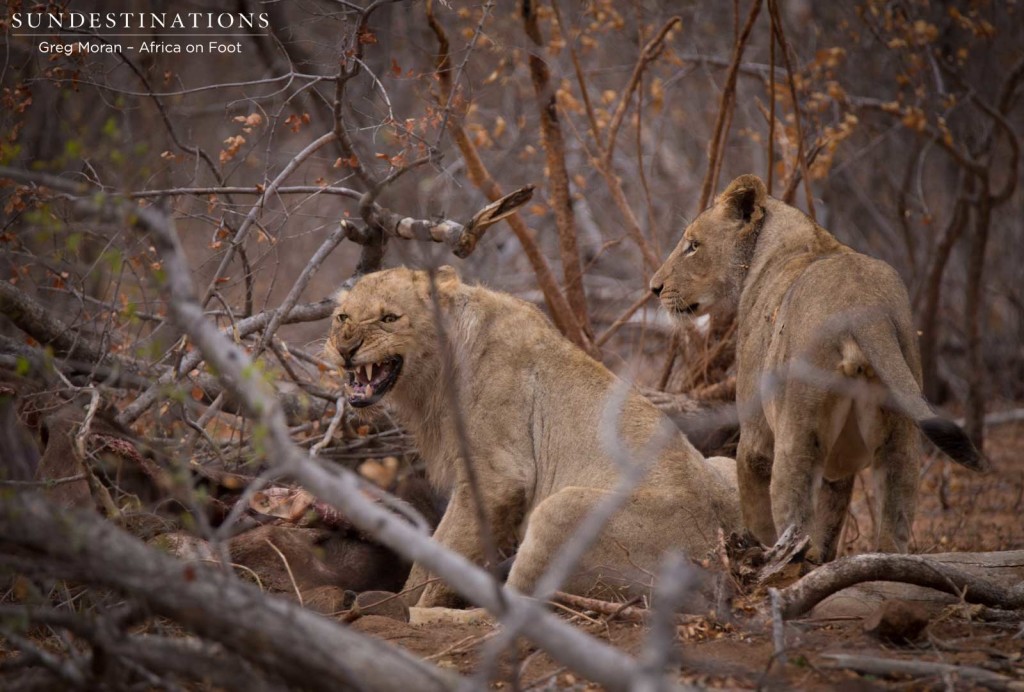 The pride was found along one of the cutlines tucking in to a buffalo kill on Sunday, filling up nicely, and giving us the beady eyeball once in a while, but generally behaving in a rewardingly relaxed manner. Thinking the lions would have been satisfied from their meal, we were pleasantly surprised to find them again yesterday morning tailing a herd of buffalo once again! Lions are opportunistic feeders, meaning they will generally eat whenever the opportunity presents itself, whether their stomachs are full or not. When a herd of buffalo was spotted in range, the younger lions made half an effort to hunt again, and the Africa on Foot and nThambo vehicles were there to witness the action.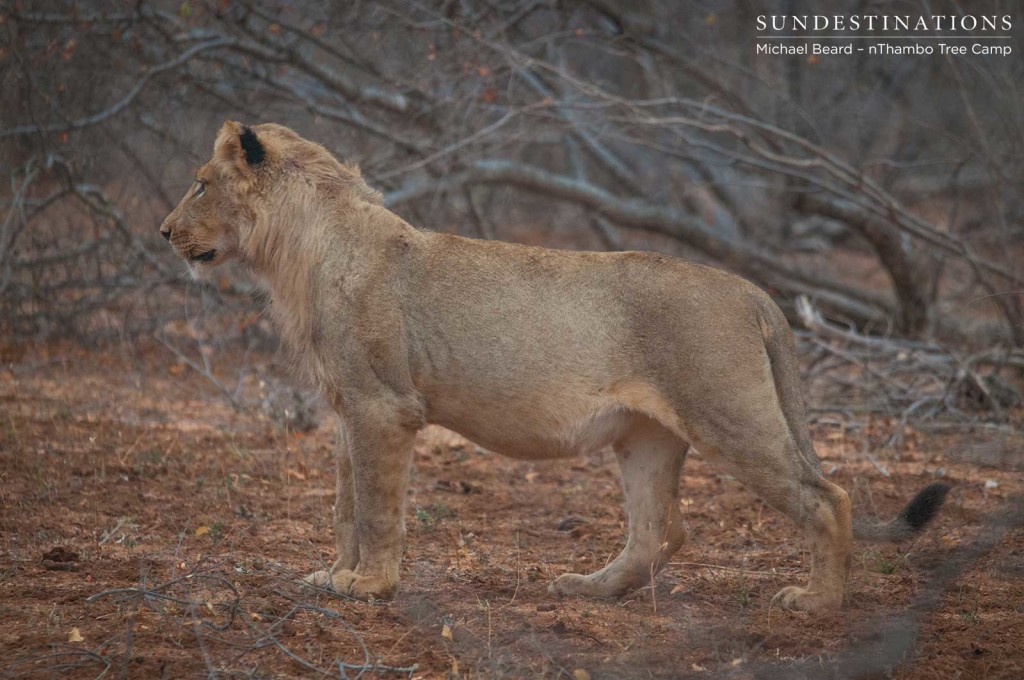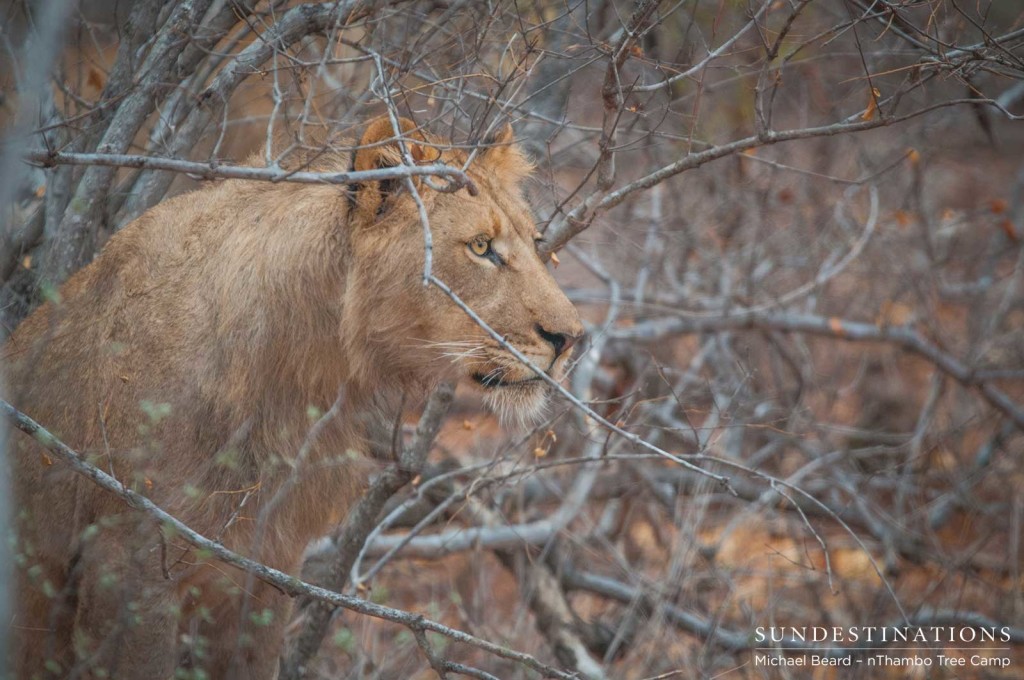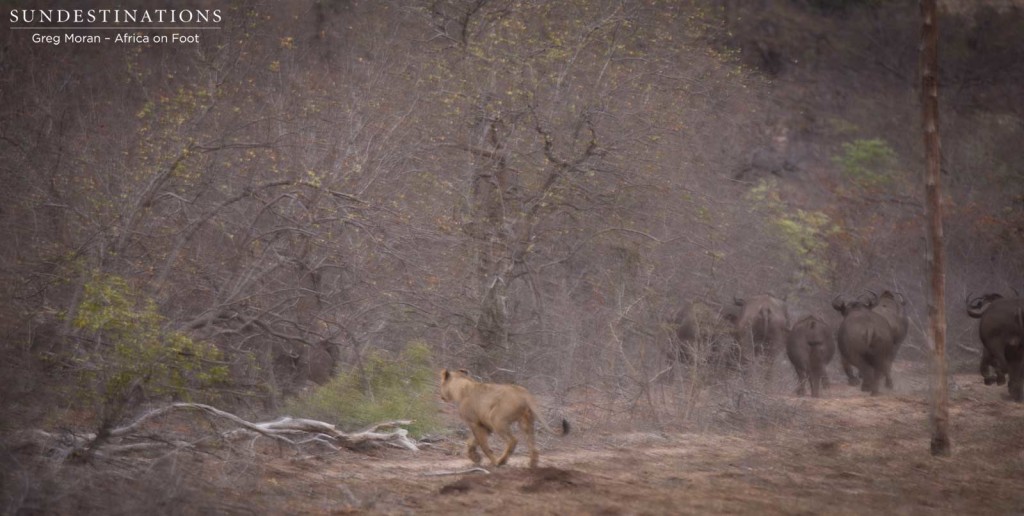 The pride was on top form, giving us a show of social interaction, grooming, and playfulness, which was fantastic for our guides and guests. The rangers from both camps have been so patient with this pride over the last 18 months, watching, waiting, and giving them a lot of space to familiarise themselves with us. When they could show their guests these 6 beautiful lions actively chasing buffalo and enjoying one another, it was very well received!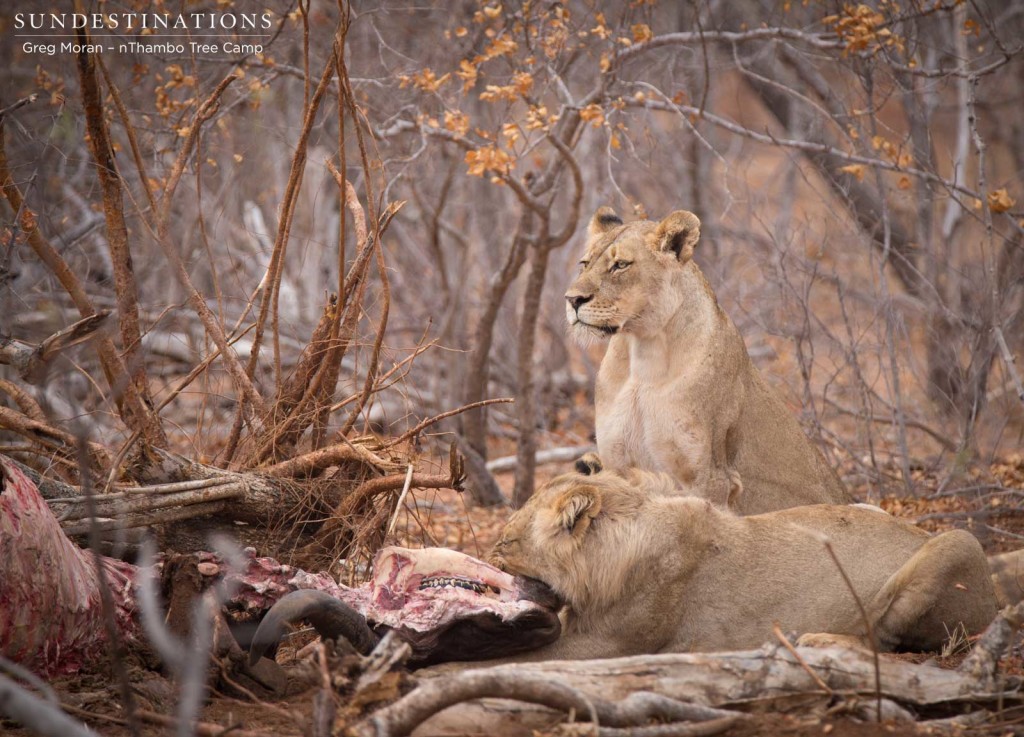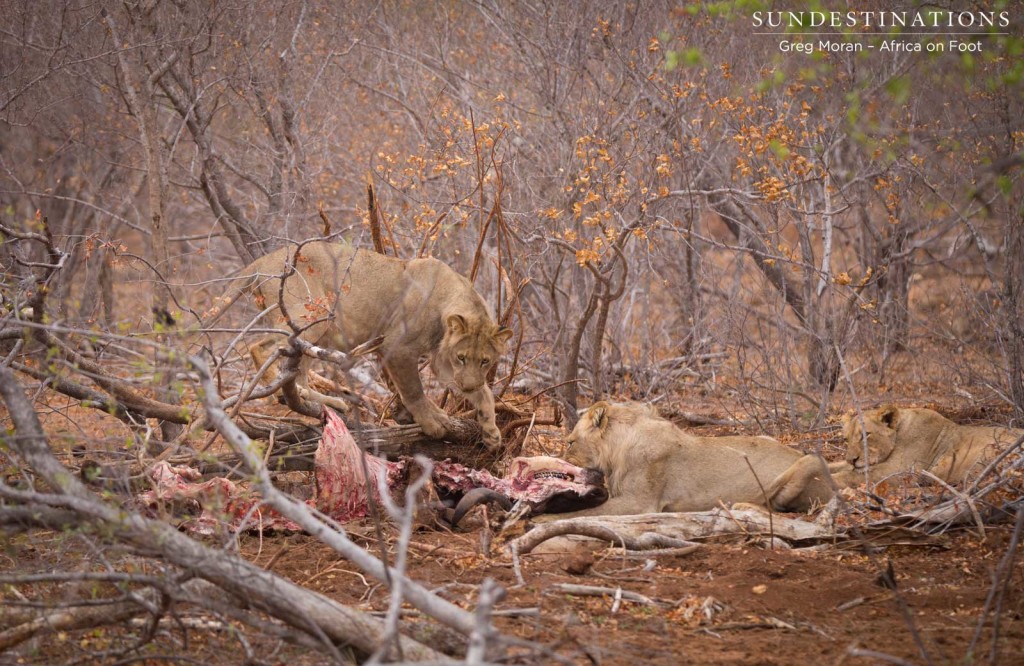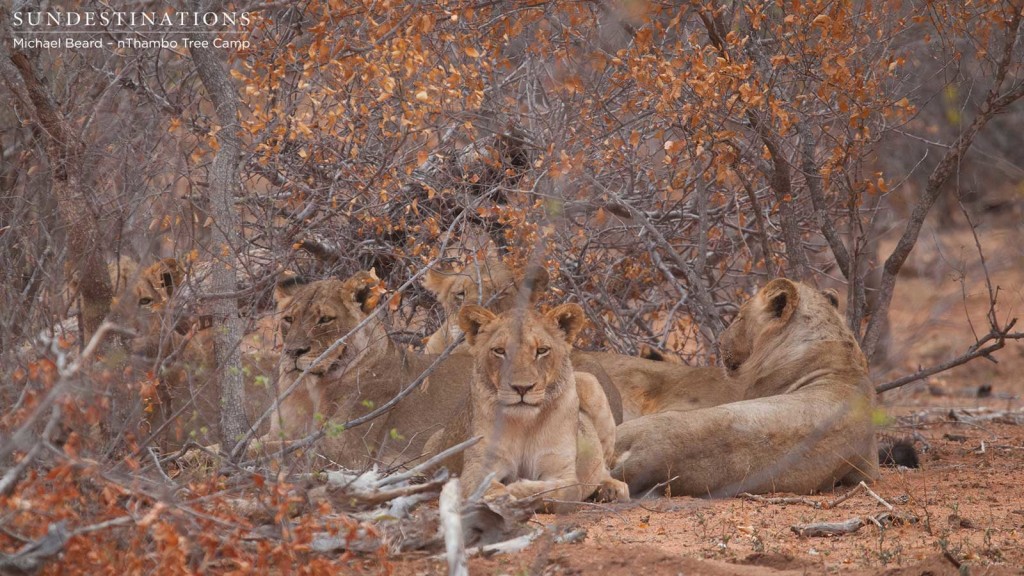 Mike reported following the Hercules Pride as they gave chase on the herd of buffalo, and guests watched from the game viewer as the young males weaved in and out of the thicket behind the herd. There wasn't a real effort put into the chase and the lions seemed only to be testing their skills, eyeing out the herd for scragglers, young buffalo and weak members of the herd. This is classic behaviour and very interesting to watch, especially when we're talking about the Hercules Pride! Aside from the odd snarl, the lions seem to be much more at ease with our presence, and we hope for more sightings like these!