The past few days at Walkers Bush Villa in the Timbavati have been a merry-go-round of safari activities, languid luncheons and sublime moments in wild settings. Safari in Swahili – loosely translated – means "journey". From the culinary to the wildlife, the atmosphere and the service; there are many aspects that ensure an idyllic all round safari experience. In essence, it's a journey on many levels. The experienced and passionate team at Walkers ensured that the safari experience at the villa lived up to its namesake. Shirell organised and set up everything, Charles was at the helm of the game drives explaining lion pride dynamics, and Christina made sure growling bellies were satisfied. Walkers is ideal for discerning guests, and certainly delivers on its promise of exclusivity and personalised service. Recently, two Italian families descended upon the Villa and most certainly had a fantastico time here in heart of safari kingdom.
A highlight of the stay was the rather enigmatic sundowner set-up. Walkers always brings a touch of elegance and class to their sundowner sessions ! Canvas chairs are neatly placed on the banks of the shimmering dam, perfectly set-up for entertaining waterhole viewing. A table laden with scrumptious snacks tailor-made to guests' specific dietary requirements rest neatly upon crisp white linen. Bottles of wine, bubbly and drinks-of-choice accompany the snacks. Not much is needed in terms of decor because the wilderness beyond provides the perfect natural beauty. However, the team at Walkers is fond of stepping it up a notch and made sure that touches of luxury shone through with table decor. While the Italians were tucking into sliders and spring rolls, a territorial hippo put on quite a display in the waters of Sunset Dam. Food, drinks and entertainment – Africa style!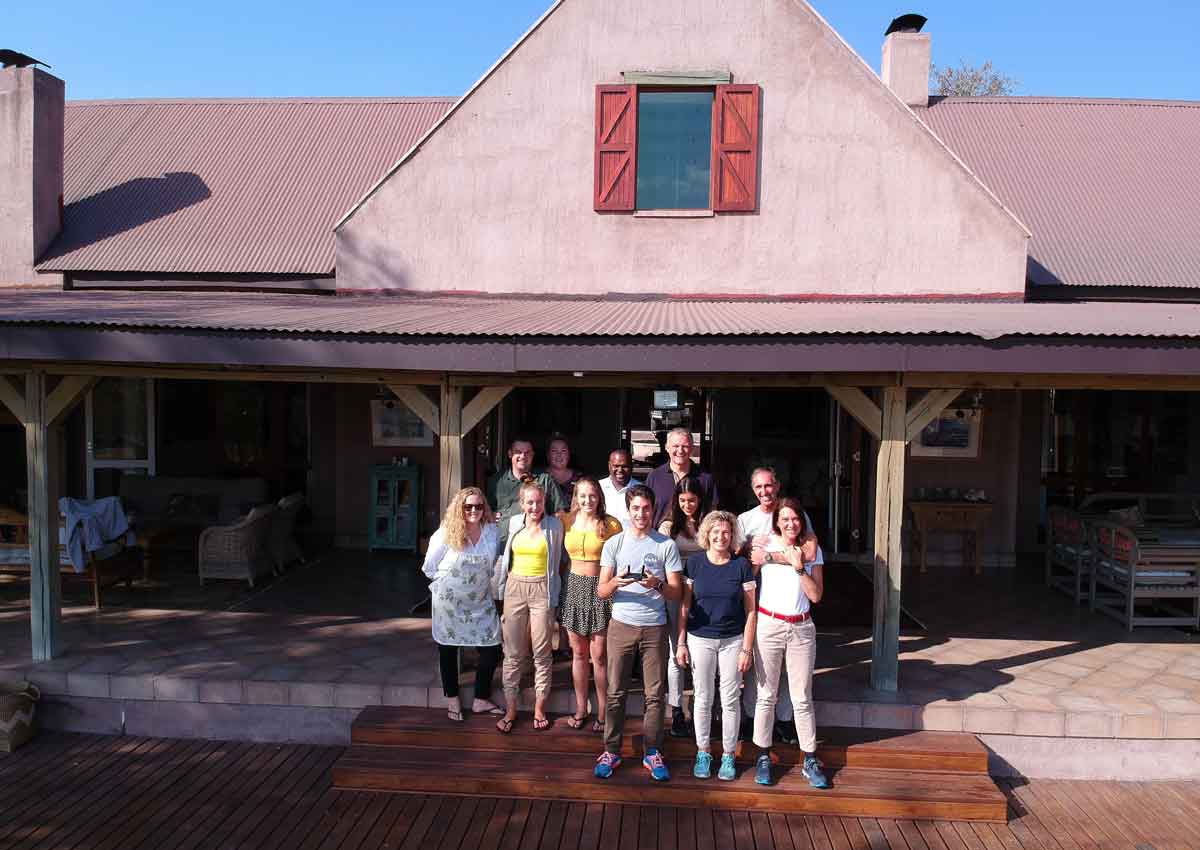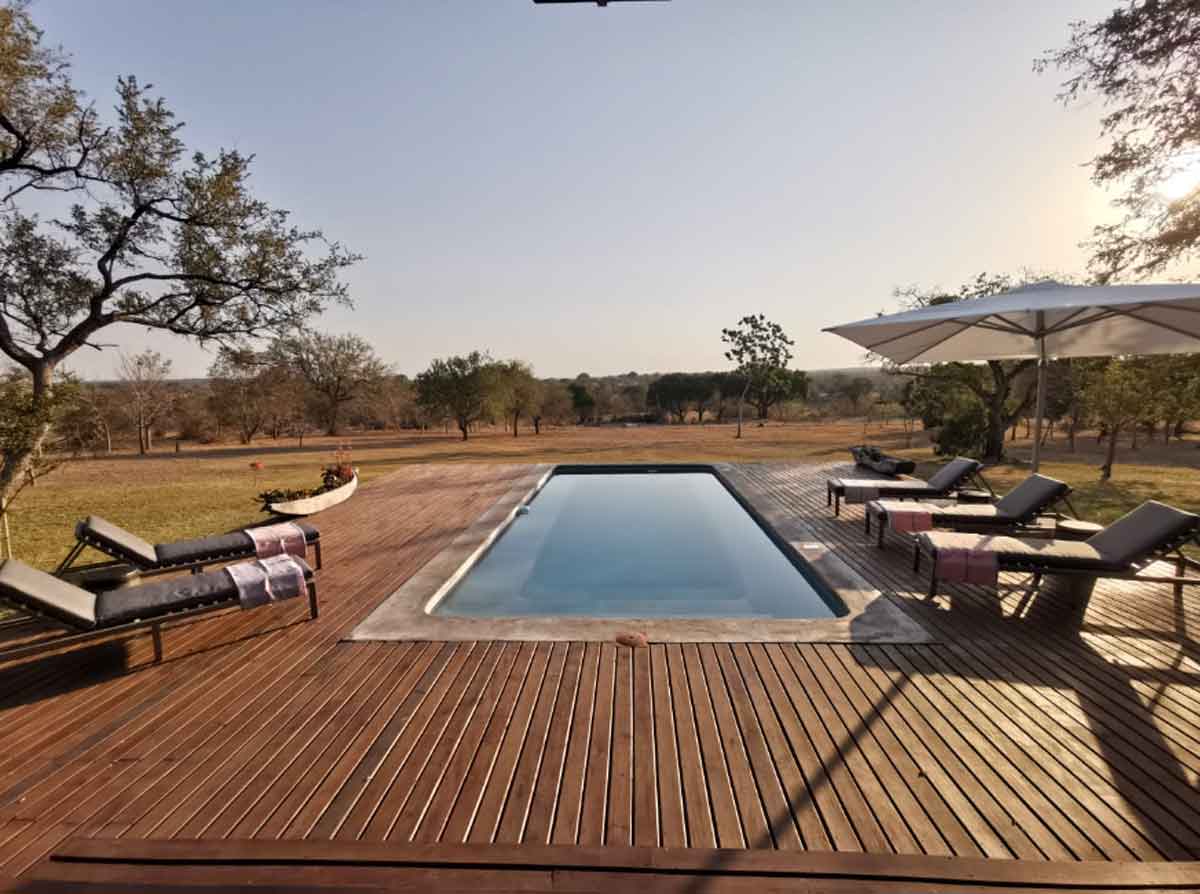 While we're on the topic of food, let's unpack the culinary delights courtesy of private chef and caterer, Christina Blunden. Food was a dance of modern flavours, with hints of traditional South African cuisine coupled with a few Italian touches. Christina says that she has one motto, which is : "One of my main priorities while on safari is to ensure that my guests leave an extra 5kgs heavier than when they arrived." A few highlights included the homemade focaccia, chocolate ganache with blueberries, chocolate muffins for morning safari and crunchy spring rolls as part of the sundowner snacks. Buono !
Charles certainly proved his skill as a guide. En route to the spectacular sundowner set-up guests spotted ALL of the big five. Filling the gaps between the big five sightings, there were sightings of general game and a fluttering of bold birdlife. Leading up to this particular sighting, the Italian guests saw a leopard on a kill and a pride of lions on a kill. The hefty Black Dam male made an appearance for guests – it's always nice to see one of the dominant lions of the area!
Yet another successful, private safari at Walkers Bush Villa!