Mountain gorillas are one of the world's rarest wildlife species. According to the World Wildlife Fund, there are as few as 1000 individuals left on planet Earth.
The world's population of mountain gorillas is split into two. Just over half live in the Virunga Mountains (a range of extinct volcanoes bordering the Democratic Republic of Congo, Rwanda and Uganda). The balance can be found in the Bwindi Impenetrable National Park in Uganda. This mountain gorilla subspecies was first recognised in 1902 and since then, these animals have survived hunting, war, habitat destruction and disease.
Also read: Gorilla Portraits from Trekking in Bwindi Impenetrable Forest
Mountain gorillas do not survive in captivity. Braving the thick forests and misty mountains along the Uganda-Congo-Rwanda border is the only way to see these endangered animals.
How visiting gorillas contributes to conservation
When you visit mountain gorillas in the wild, you are contributing to their survival as creatures of the forest. In the 1970s, there were just 400 mountain gorillas in the whole world. Thanks to escalated interest in the conservation of gorillas in the 80s and 90s, there's a direct correlation between tourism and protection.
Also read: Our foolproof, tried-and-tested list to use while packing for gorilla trekking. 
In fact, in November last year, the Switzerland-based International Union for Conservation of Nature updated mountain gorillas' status from "critically endangered" to "endangered" when population estimates reached 1000. However, these precious primates are not out of the woods yet.
To ensure sustainability and the full protection of these great apes, there are ways to help promote gorilla conservation after your trek.
Gorilla conservation and community
Conservation goes beyond the boundaries of a national park. For conservation to be effective, everyone (tourists and locals alike) needs to see value in having a thriving ecosystem.
Part of the revenue collected from your gorilla permit is used as salary payment for game and park rangers, guards and tour guides. Many of whom were poachers and hunters in a previous life, making a living from the land. By providing an alternative income, locals are deterred from engaging in anti-conservation activities.
Ecotourism provides environmentally-sensitive employment and promotes community development. Tourists mean money, jobs and a better standard of living for many in Uganda. Gorillas as such have become a vital resource with monetary value worth protecting. According to the WWF, local communities in Uganda earn about US$678000 each year from tourists who come to see mountain gorillas and their annual value to the Ugandan economy is US$1 million per gorilla.
A gorilla tracking trip benefits both wildlife and local communities. Every visitor can support the local economy. Stay in local lodges, hire local operators, participate in local activities, support souvenir-sellers and eat in local establishments. All of these elements better create healthy communities surrounding the national parks.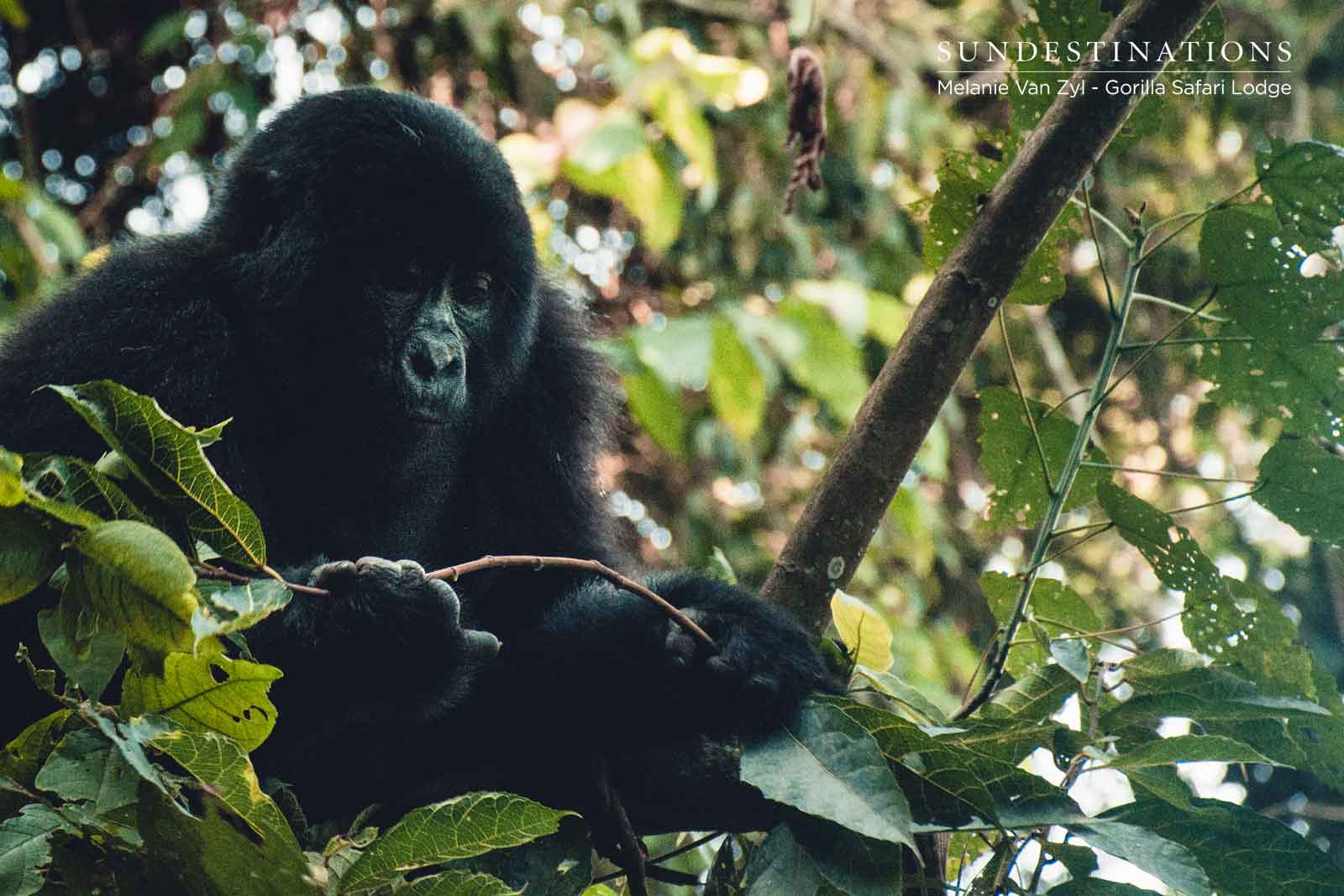 Hire a porter
It's not part of the gorilla permit fee, but the porter system supplies extra employment to the surrounding Bwindi community. It works on a rotation system (it's good and fair) but unemployment is rife, so often the porters only get to work once a month. It costs just $15 to hire a porter. Keep in mind, however, that this amount can sometimes be a porter's full salary. Tip kindly if they have done a good job.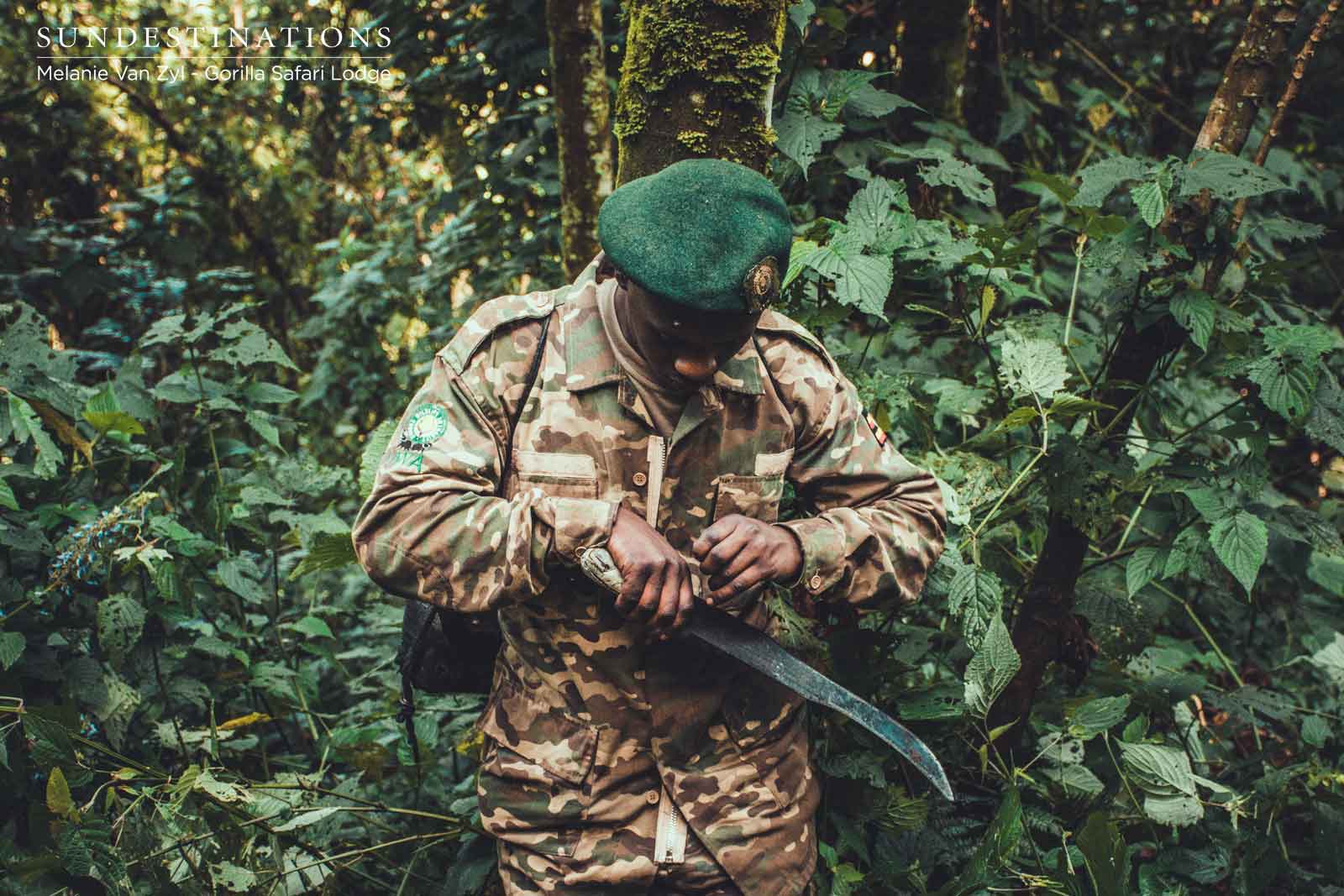 Drink coffee
Gorilla Conservation Coffee is a social enterprise, which pays a premium price to help coffee farmers who live beside the gorillas of the Bwindi Impenetrable National Park. Supporting the local farmers helps to defend the critically endangered gorillas and their fragile forest habitat. Currently, the Gorilla Conservation Coffee supports 500 farmers through training in sustainable coffee farming and processing. $1.50 per kilo of coffee purchased is donated to help save mountain gorillas. Read more about mountain gorilla conservation on the Conservation Through Public Health website.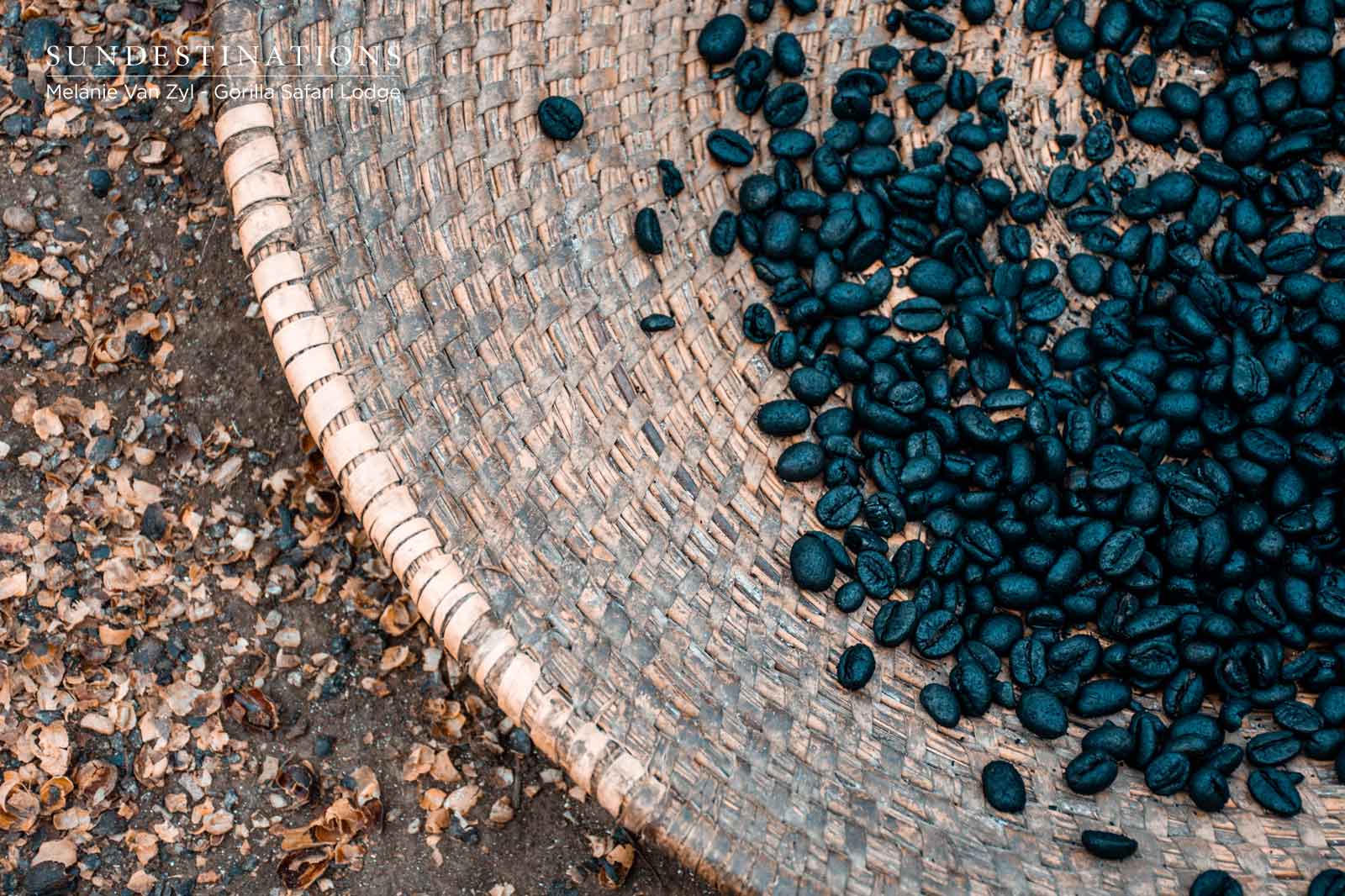 Honour the Batwa Tribe
In conjunction with your gorilla trekking safari to Uganda, get to know the story of the Batwa and contribute where you can. The Batwa are Uganda's most marginalised community and were evicted from their forest home over two decades ago when Bwindi became a national park. Seek out an ethical tour that avoids exploitation of the Batwa. Try the Uganda Wildlife Authority's Batwa Forest Experience, which was launched in Bwindi in April 2019.
There is express government support for this activity and if you want to undertake the Batwa Forest Experience on the day before or after the gorilla trek, park entry fees for tourists are waived. The trail takes place in the forest and includes demonstrations of various aspects of the Batwa culture, for example, honey collecting.
Also read: The History of Uganda's Batwa Pygmy Tribe in Bwindi Region
Spread the word
After gorilla tracking, share the experience. Over the past 20 years, tourism has been the most successful tool for protecting gorillas in Uganda, Rwanda and DRC. Tourism has created jobs and generates direct revenue from the sale of goods or provision of services such as guiding, transportation, and more. Spreading the word about gorilla tourism will help to attract tourists and generating further conservation funds.
Where to stay when gorilla trekking in Uganda
Gorilla Safari Lodge has 18 luxurious cottages set in lush, colourful gardens overlooking the Bwindi Impenetrable Forest, which is a five-minute stroll away. Memorable touches include complimentary shoe-washing service (you'll be grateful after all the mud!) and hot water bottles at turn down. Some units (all of them are named after gorilla families or individuals) have a bath and cosy indoor fireplace – ideal after a long day on foot.