When we lay eyes on new lions, an undeniable excitement courses through our veins. Sun Destinations photographer, Jochen van De Perre, locked eyes with the kings and queens of the Balule Nature Reserve recently and we can't wait to introduce you to them. These are the Olifants West lions – a pride that was divided by the death of their 2 leaders, Big Boy and Mazinyo, and now operate as 2 halves under the dominating presence of Olifants West pride members, Duma and his brother.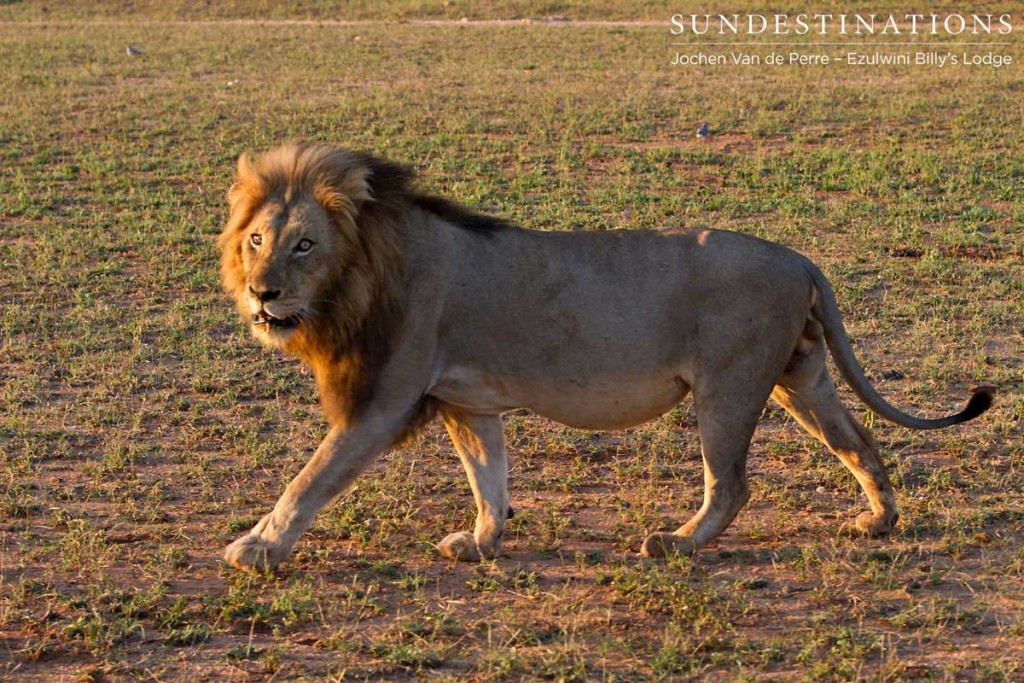 Duma emerged as the dominant male of the Olifants West pride in their old territory around Ezulwini Billy's Lodge, while his brother took off and was followed by a number of the pride lionesses. This half of the pride is now 13 lions strong, including 6 sub-adults, while the lionesses all originate from Big Boy's inimitable Olifants West pride. Duma stayed with 3 lionesses and 6 cubs – a family born and remaining in the Olifants West lion pride.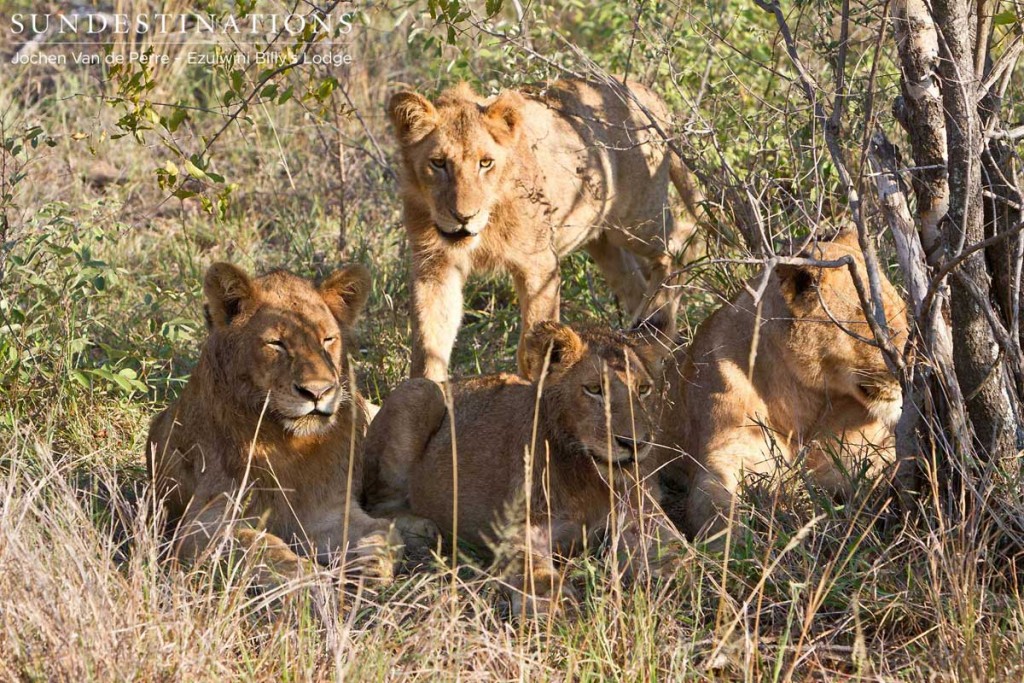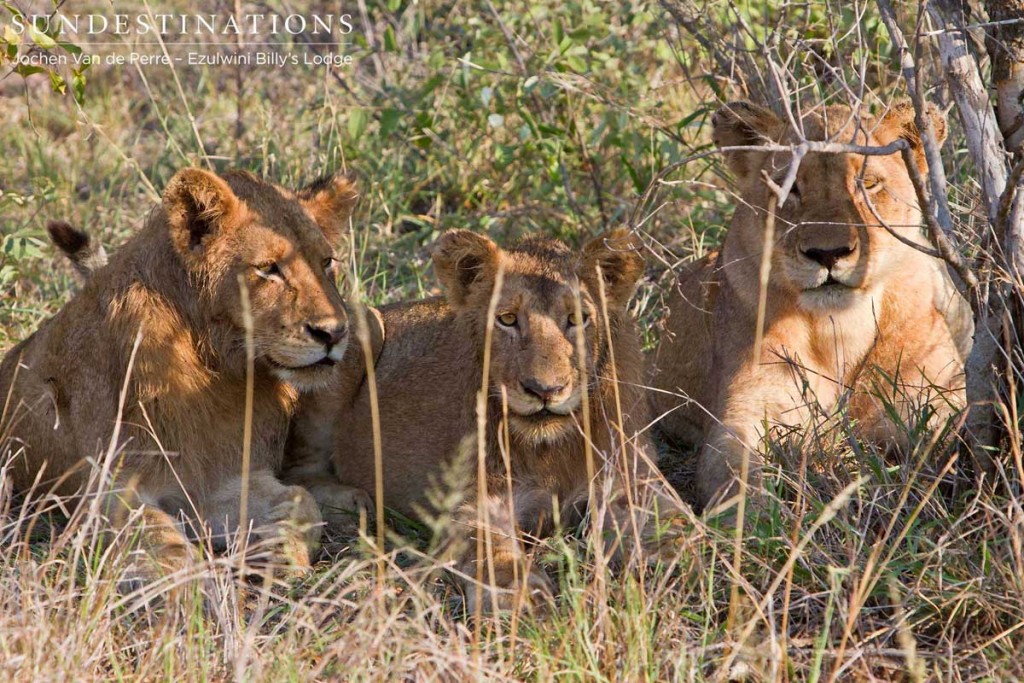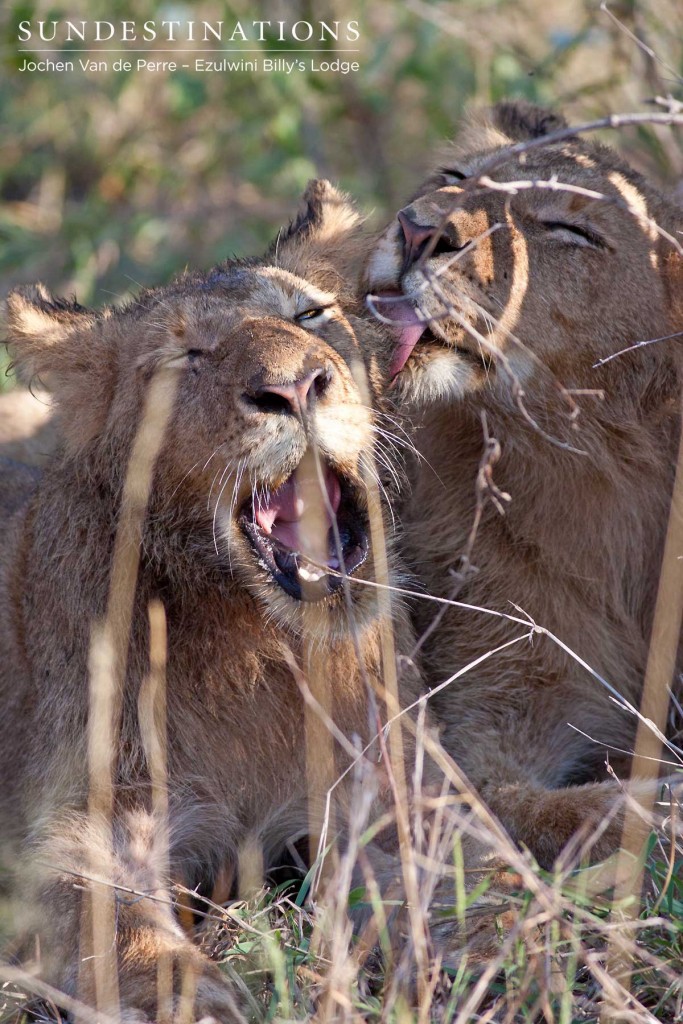 The 2 brothers steer clear of each other, even though their prides are akin. Both magnificent males with strong prides, the genes of the original Olifants West pride are carried in both. Duma's brother and his pride, the Olifants West Split pride (also referred to as Mohlabetsi pride) are seen around Ezulwini River Lodge, which overlooks the Olifants River, while Duma's clan remains local to Billy's Lodge.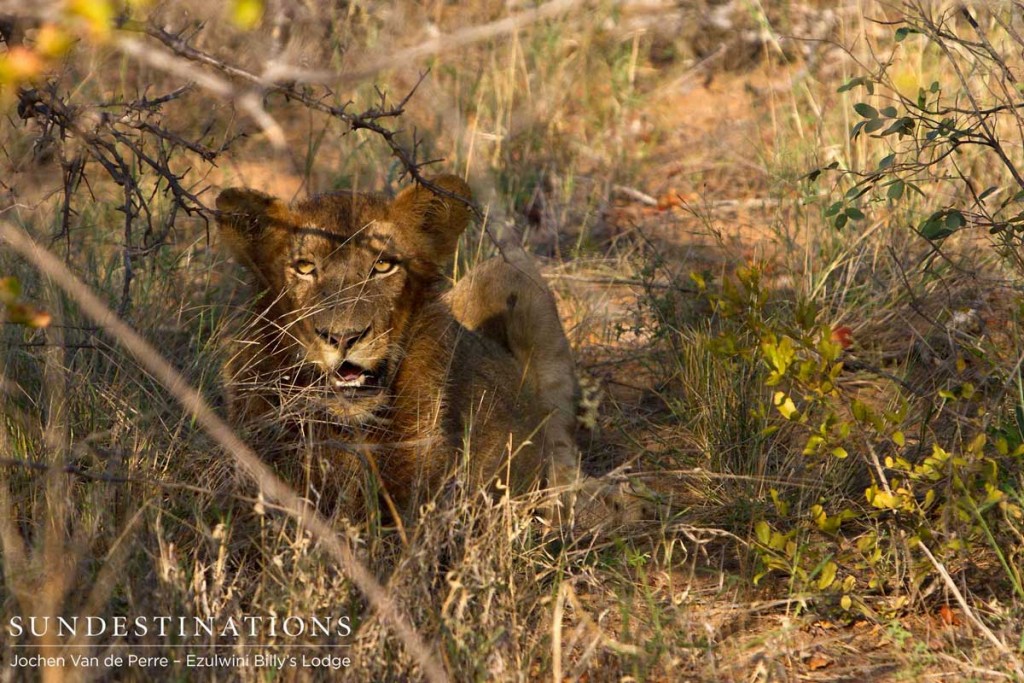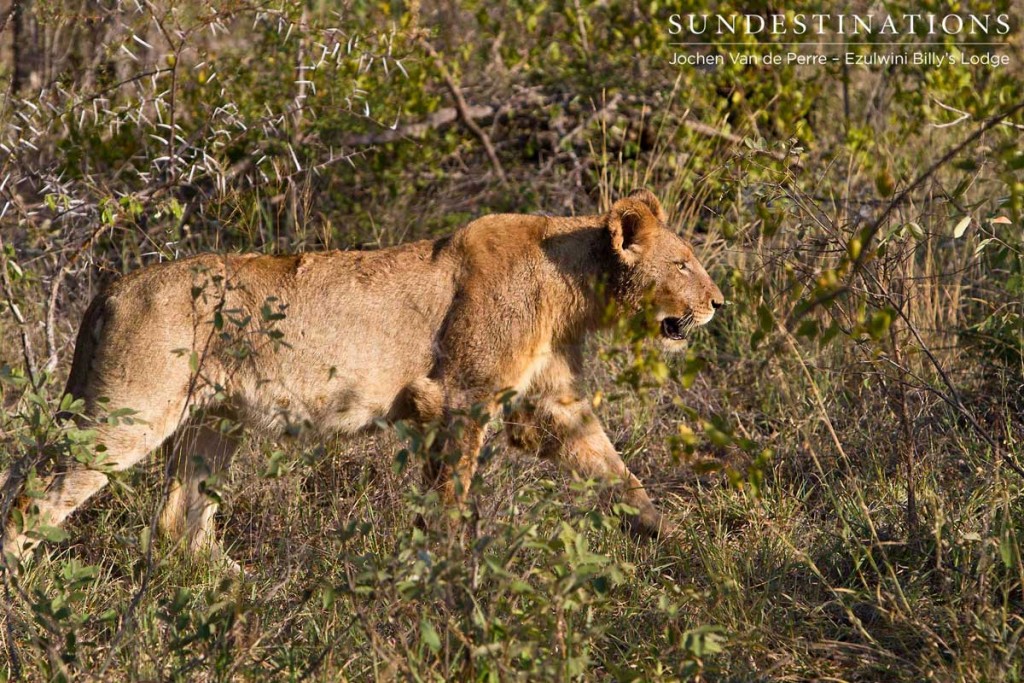 We bumped into the Olifants West Split pride finishing off a warthog – well, the male had the lion's share (pun intended) while the pride lay in the shade grooming and greeting each other. A fantastic sighting of this growing family consisting of 6 sub-adult lions. Later that night, the guests bumped into brother, Duma, who put on a remarkable roaring display right next to the vehicle. Then to finish off with a 4th lion sighting in 4 game drives (that's 100% lion sighting success rate in our books!), guests at Ezulwini Billy's Lodge saw Duma's brother with a belly full of warthog on the airstrip.