Resting comfortably in a game-rich corner of wilderness on the doorstep of the Moremi Game Reserve is Mankwe Tented Retreat. You're probably no stranger to this new addition to our portfolio, which shines a spotlight on one of Botswana's remote and coveted regions. From our side, we will be delivering a monthly lodge update fresh from Yolande, the effervescent and friendly lodge manager. The #MonthlyMankwe update will highlight recent sightings, goings-on, and other snippets of excitement from their sublime sanctuary.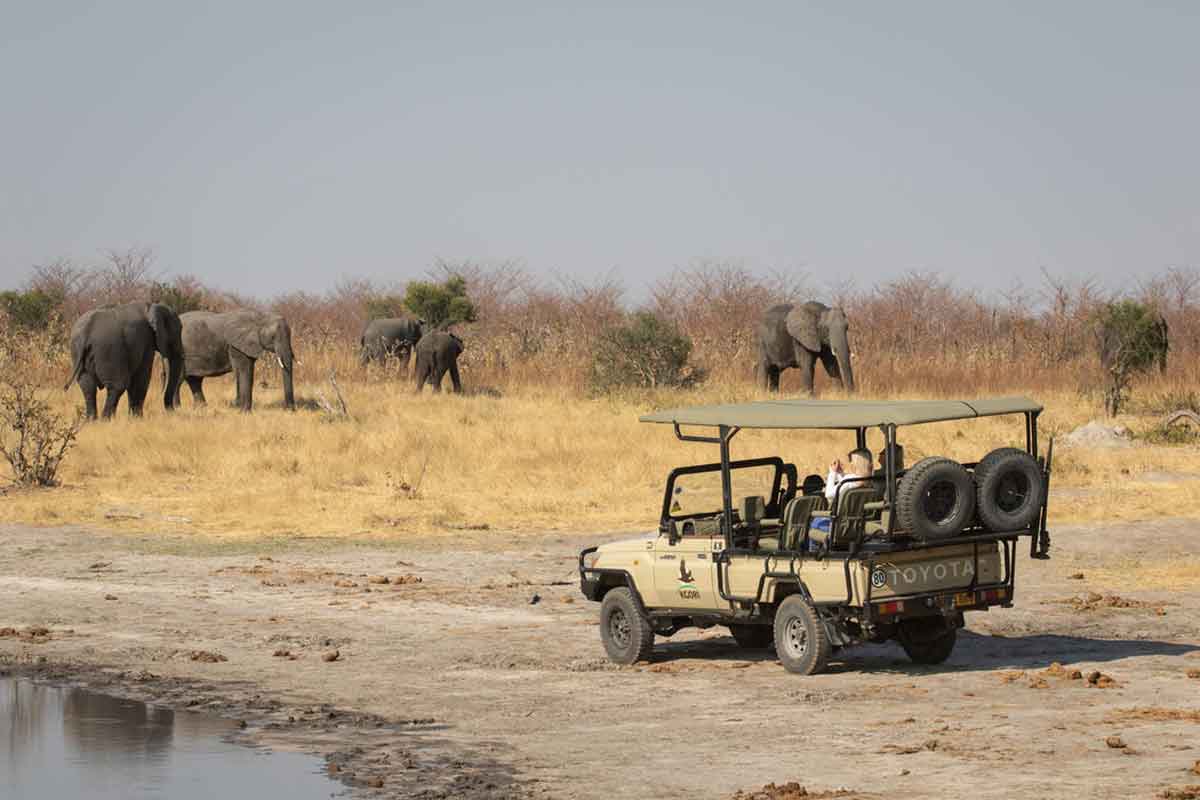 When we contacted lodge manager Yolande Pieterse, we had no idea what was in store for us. After a recent break, Yolande returned to the hallowed grounds of Mankwe, only to be confronted by prolific elephant sightings. If Botswana is the land of giants, then Mankwe is elephant city. If you've seen Stew Nolan's magnificent portfolio of images of Mankwe, you'll notice that the sanctuary has a waterhole in front of camp, and one further afield on their traverse.
Yolande says,"At one stage, we had a few bulls coming up to 3 – 4 times a day to cool off and drink water, and every day there is a resident herd of kudu and impala that visit".  She also mentions that – like clockwork – hyenas come to visit every night and that it's not uncommon to see 7 hyenas in one sitting. Yolande excitedly says, "The animals are become more aware of the camp's waterhole as a stable source of water, especially since the others have dried up. Kudu herds are still a bit skittish, but are slowly getting used to the sound of movement at our newly established lodge."
During the drier months, wildlife flocks to any available water source to replenish their thirst. Waterholes become a hive of activity, with wildlife jostling and vying for a position on the banks. Elephants are purveyors of fine water and will travel miles to seek out the perfect dunking, swimming, bathing, and drinking spot. Mankwe's waterhole seems to fit the criteria for these local giants!
Summer is fast approaching which means the rains will replenish the bushveld, making sightings of jumbos at the waterhole less frequent. But, the good news is that the waterhole is the new place to be seen…If you're an animal!