Did you get a new pair of trail shoes or hiking boots for Christmas? Then it's time to kick start 2022 with a Kruger walking safari! Don't let those pricey Puma's or veldskoen gather dust as you did with last year's gift. Your new kicks are best utilized on our 3-day Africa on Foot Wilderness Trail through the undulating terrain of the Balule region in Greater Kruger. The team does everything for you, all you need to do is have a reasonable level of fitness, a sense of adventure…and plasters if you've seriously haven't worn your shoes before. It's TIME to get those VELLIES dirty!


The Lowdown
This is one is for relatively fit adventurers who are looking for an incomparable walking safari experience in the Kruger. A sister camp to Klaserie's Africa on Foot, Wilderness Trails is designed to offer 3 nights of camping in the Maseke Balule Game Reserve, each night in a different location. Guests at Africa on Foot always love their 3-hour morning walk, so it was a natural progression that a trails camp would open. 
Each day on Wilderness Trails is spent walking through the 8000-hectare reserve in the Greater Kruger Park, and each night is spent at a new, fully set up mobile campsite in a scenic location. A maximum of 8 guests (sleeping in 4 tents) are taken on the Kruger walking adventure of a lifetime, with plenty of stops en route. The terrain is quite flat, but undulating – it's bushveld walking, not clambering up peaks. A professional Africa on Foot trained guide and tracker team will lead an informative, thrilling, and unforgettable walk in the wild, and end the day off around a crackling fire back at camp with a drink in hand. 
You can expect to stop for lavish lunches, water breaks, and snack breaks at scenic viewpoints. Because the trails are on or close to the jeep tracks, a vehicle is always on standby should anything go wrong. Every evening there's a short game drive, just to introduce you to the marauding nocturnal species in the area.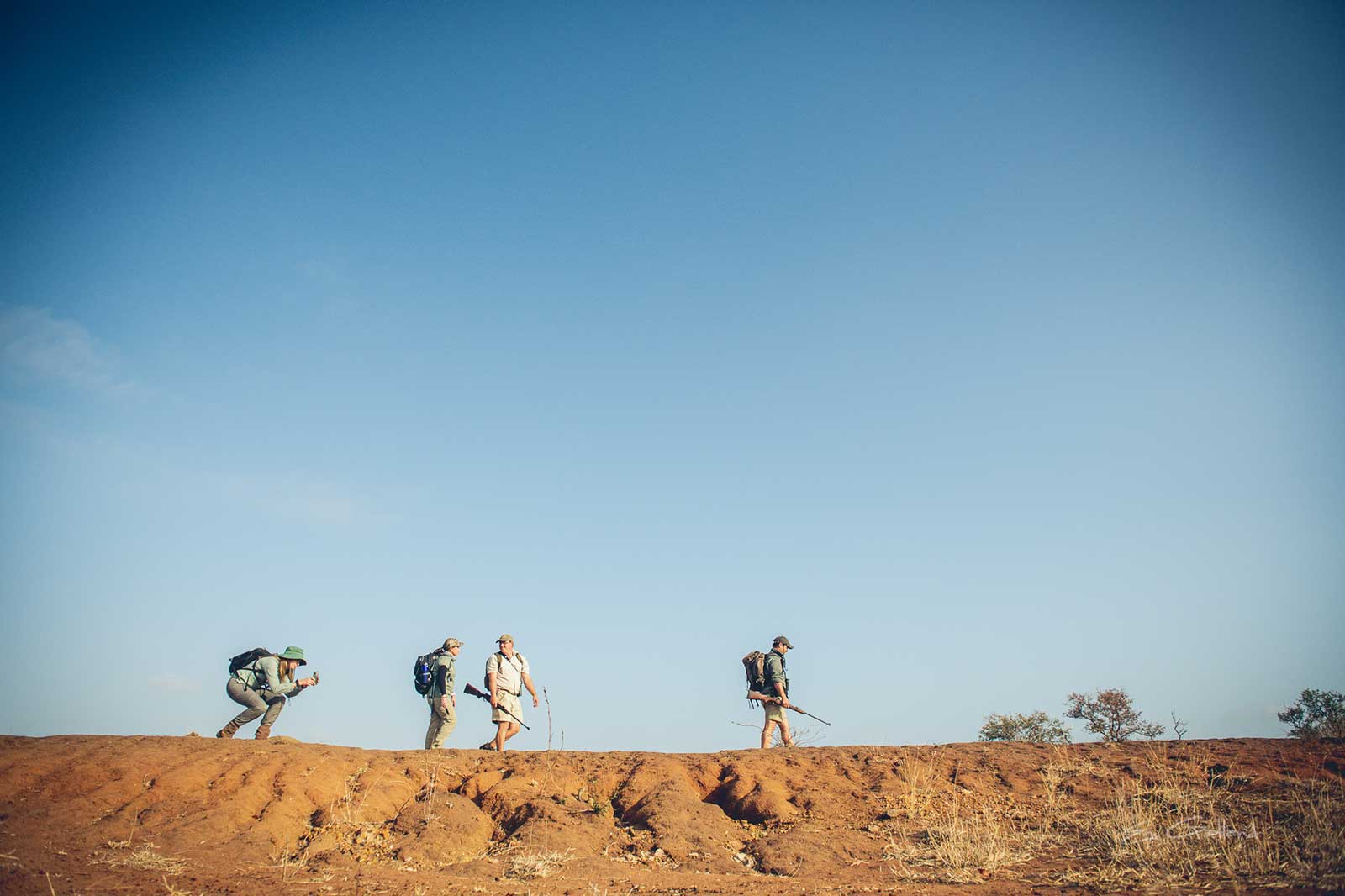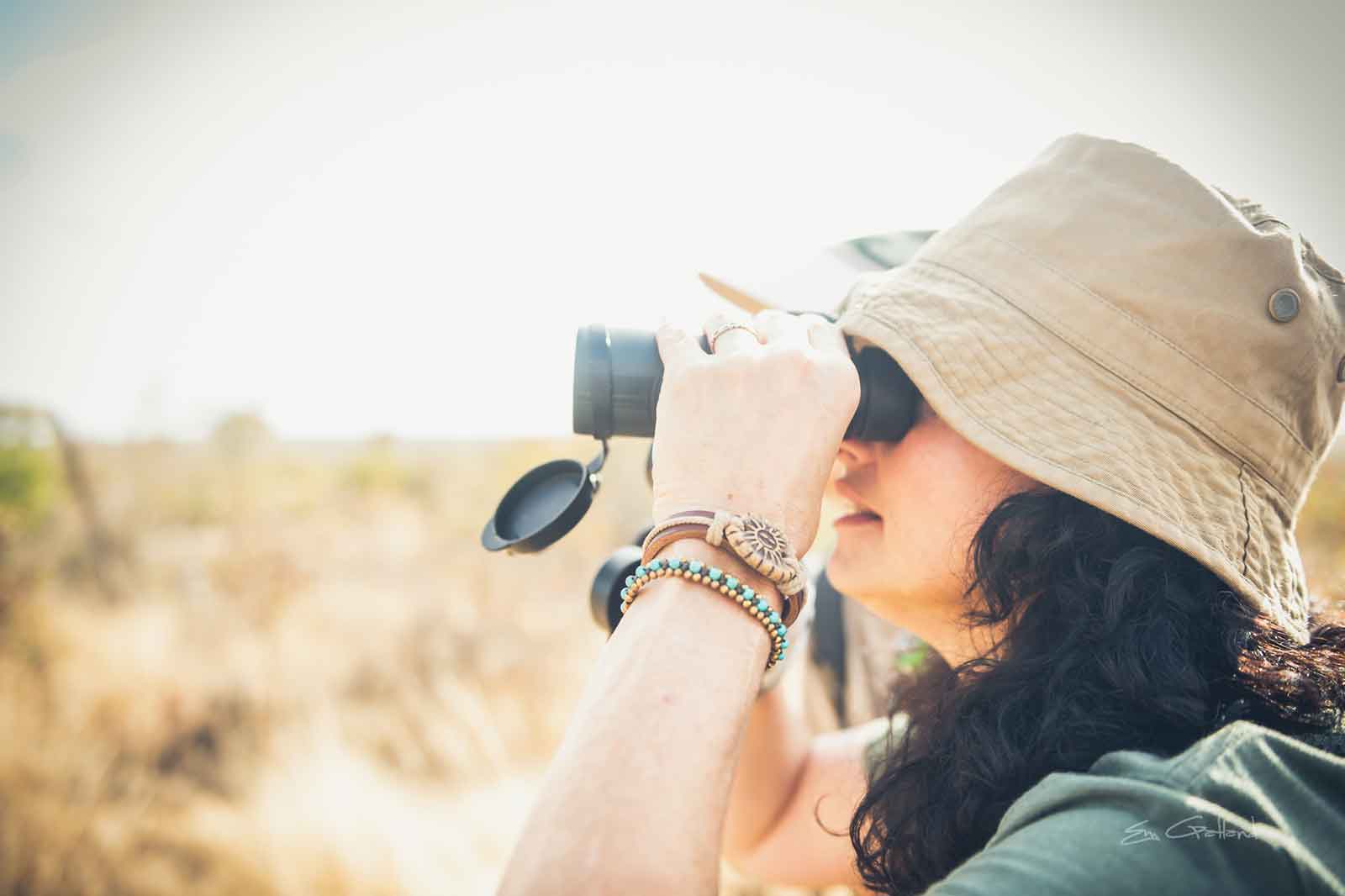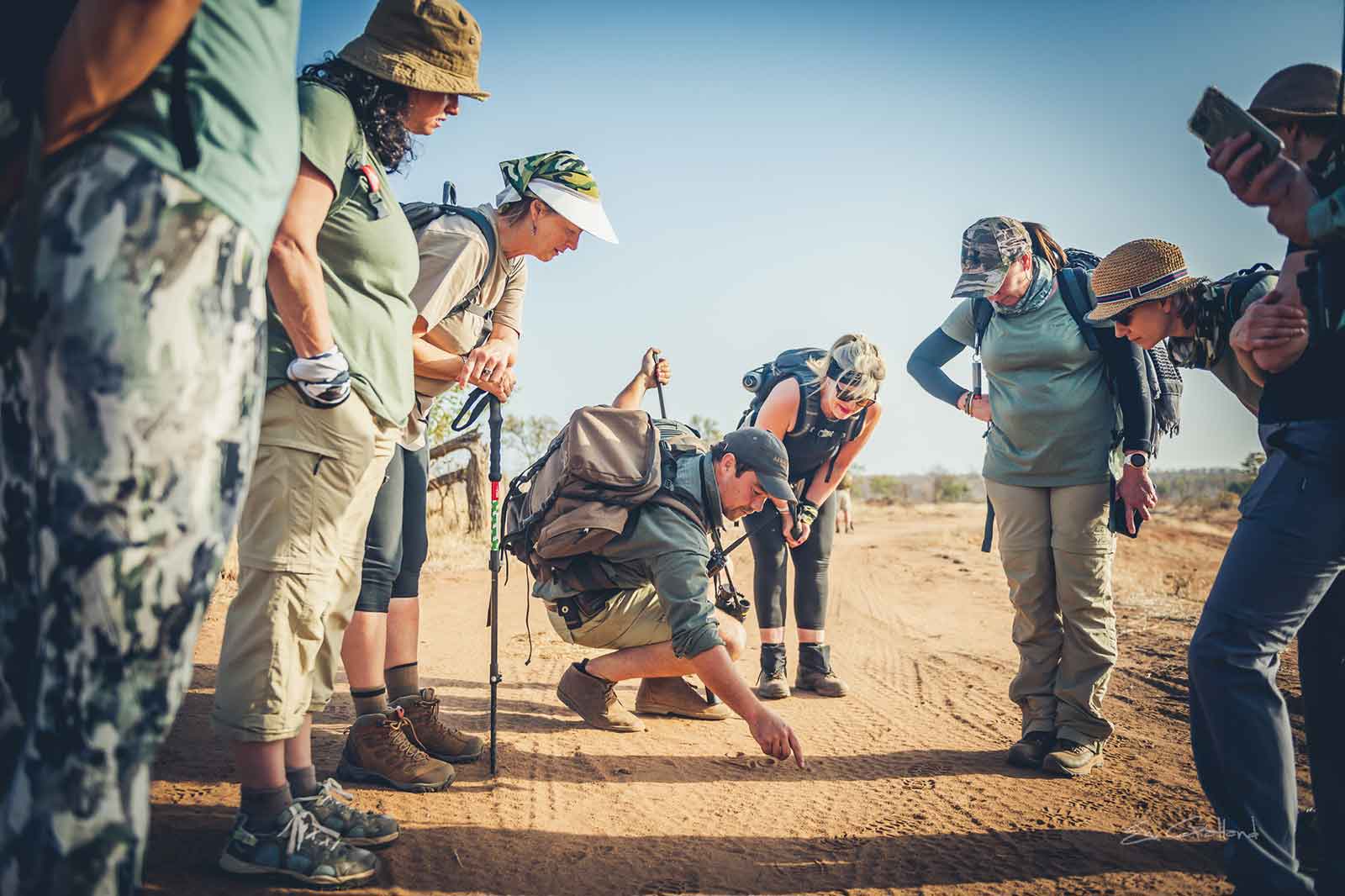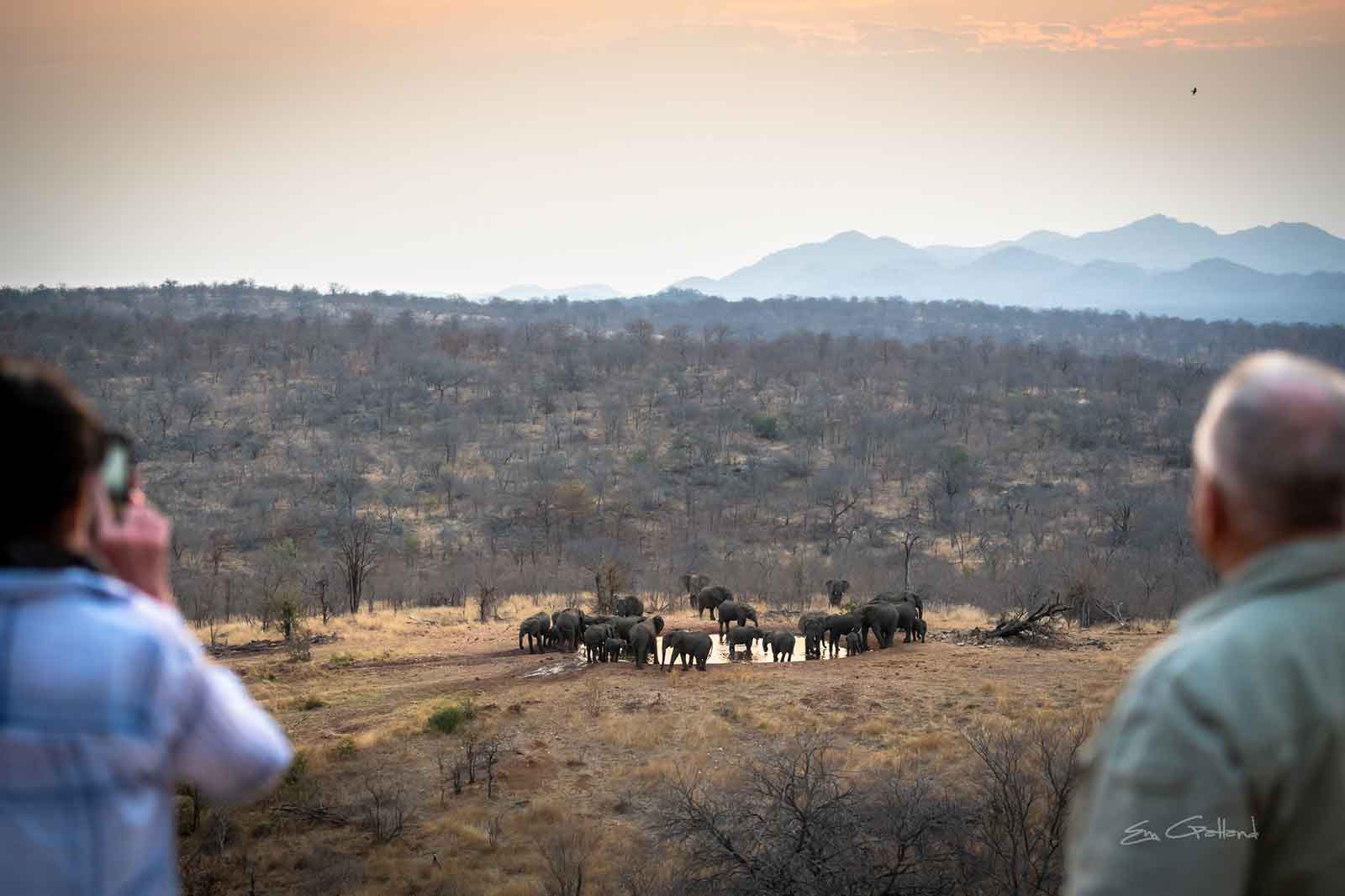 Wilderness Trails Accommodation
Each of the 4 dome tents can sleep 2 people comfortably on individual mattresses, made up of bed linen, duvets, and pillows. These foam mattresses roll up easily into canvas covers, and are easily transported and reassembled at the next campsite. Camping doesn't come more comfortable than this!
Each tent has an attached bathroom, which consists of a bucket shower and a chemical toilet. A specially designed canvas panel is erected adjacent to the dome tent, creating an enclosed, yet open-air, bathroom facility. Water for the bucket showers is heated on the fire and filled for each shower. 
The canvas exterior of the tent is lined with fly screen mesh, which allows the canvas flaps to be opened while keeping the insects out. Home comforts, such as bug spray and mosquito repellant, hand soap, and toilet paper are provided. 
It's TIME to get those VELLIES dirty!