The two Mapoza male lions who strutted onto the property a few months ago have increased their their confidence tenfold. The pair came, saw, and appear to have conquered, this part of the Klaserie. We questioned whether these males could would be a match for the Trilogy, but it seems the Trilogy males were the ones to lay low when the new boys rocked up. Just goes to show that we know precious little about lion dynamics and should never assume to know how things are going to play out!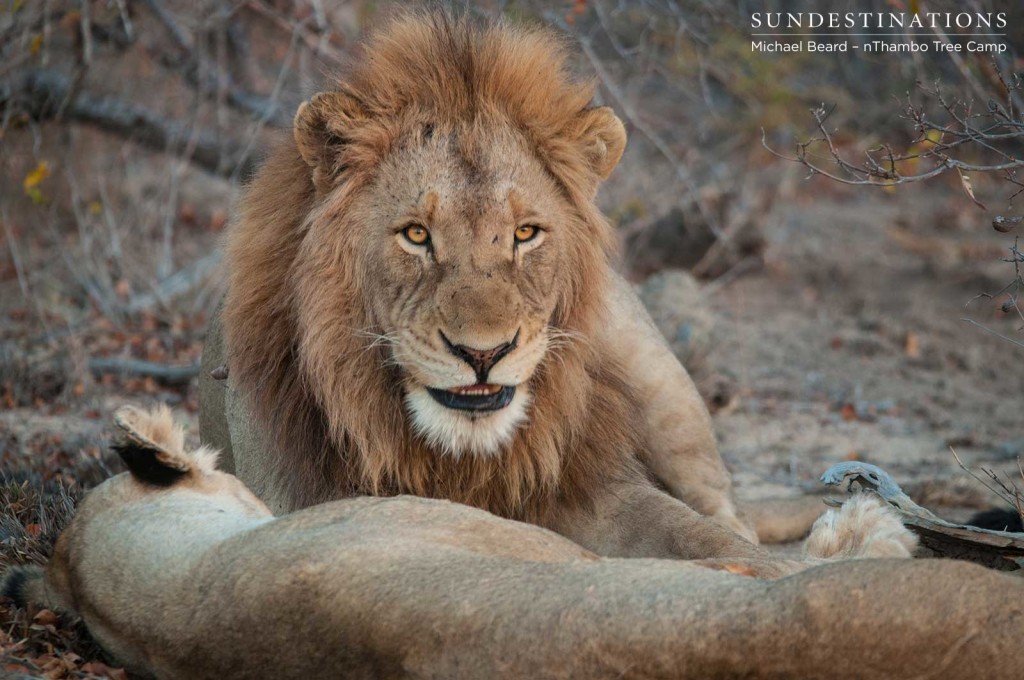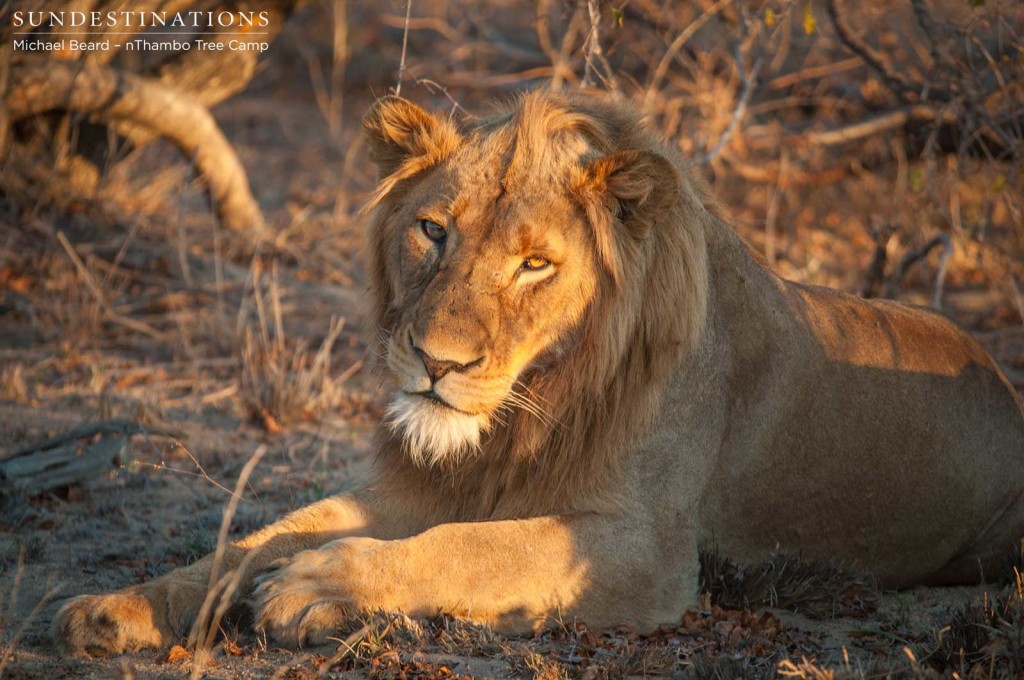 The Mapozas (meaning 'to chase') were very shy and behaved aggressively towards vehicles in their early days. One of the males – the older one – was more confident than the younger one, and we have seen a little more of him in the past, while the younger male would retreat to the bush as soon as a vehicle would arrive at a sighting. Now, the lions seem to have become habituated to the vehicles, and for the first time ever we have managed to photograph both males relaxing in the sunlight with one of the Ross Breakaway lionesses.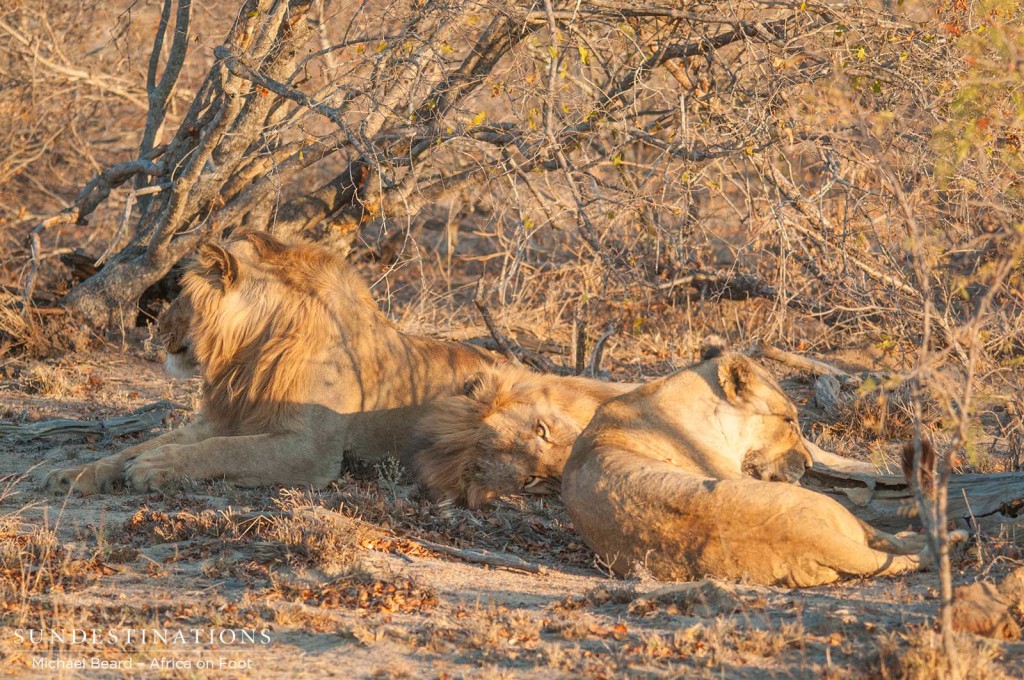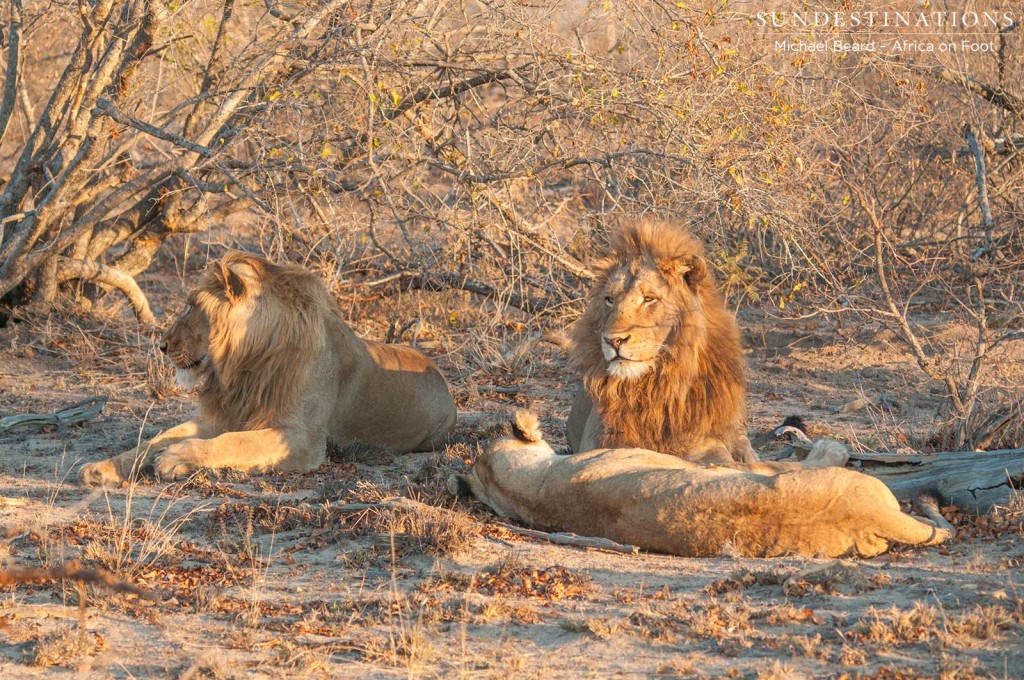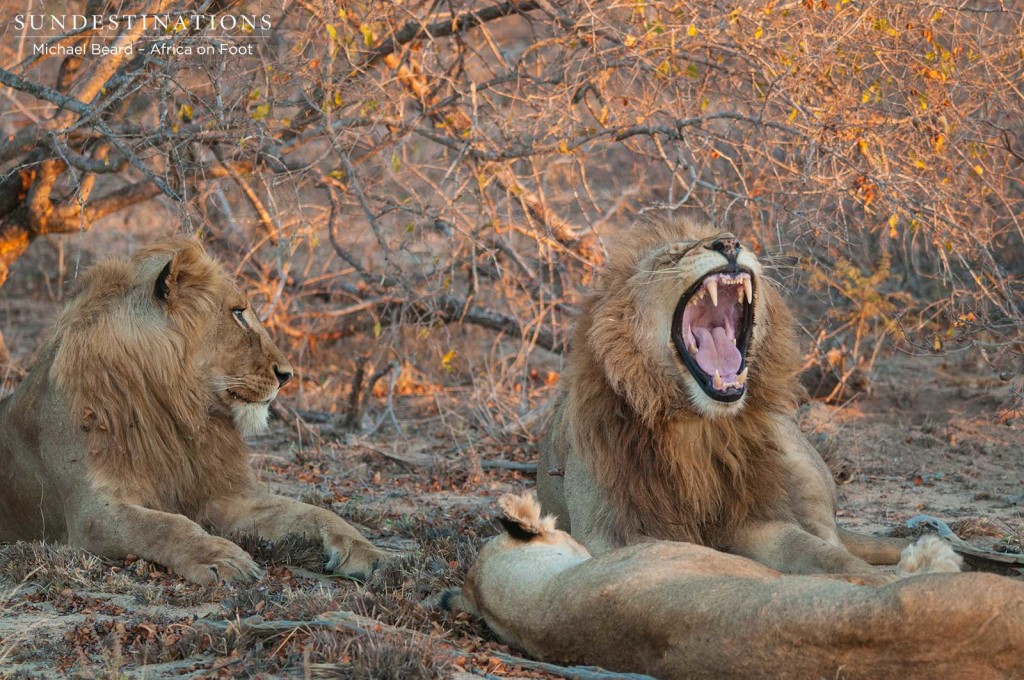 The Mapozas have certainly made their mark at Africa on Foot and nThambo Tree Camp where they have feasted on many a buffalo, and been heard calling all around camp at night. Last week, they fed on nThambo's access road, and since then they were spotted in another area close by, which is where we were delighted to find both males.