It has arrived: craft gin has followed in the footsteps of South African artisanal beer and become 'a thing'. We certainly aren't complaining that the ancient 'drowner of sorrows' known in 17th century London as Mother's Ruin has made a huge comeback over the centuries and is now the latest craze. Here, in the world of safari, the classic gin & tonic (with a slice of lemon) is a firm favourite among khaki clad locals and fashion-forward guests alike. We always say it keeps the mosquitos away, and that gives us all the go-ahead we need to have a second glass (extra precautionary), but now it seems that good old London dry gin has been overshadowed by specially distilled and infused craft gins from our very own South Africa.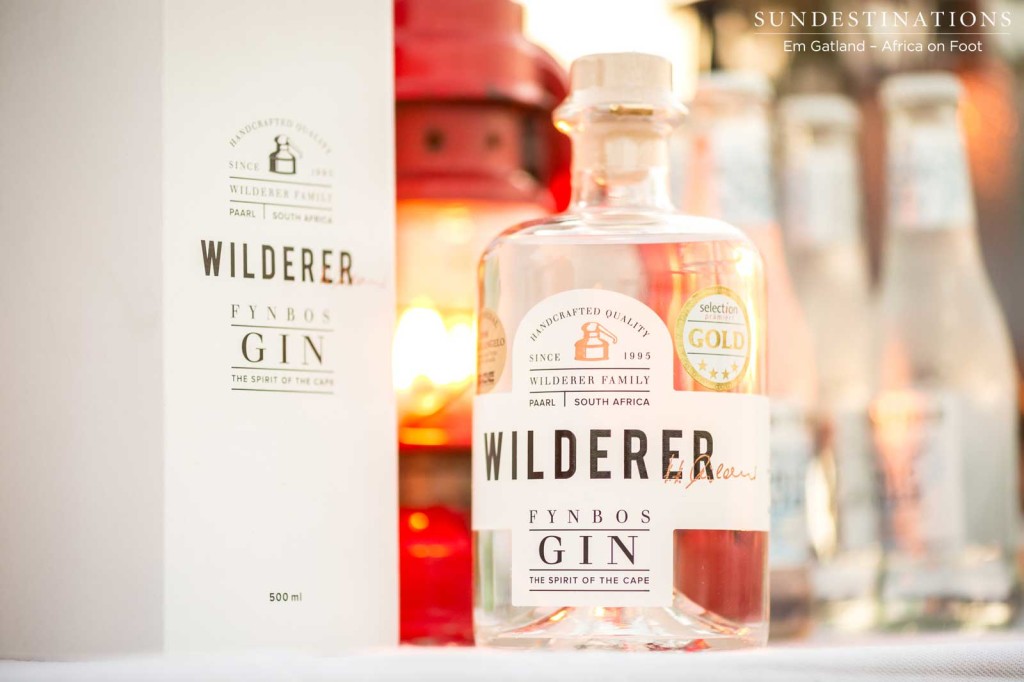 Safari Wines is the local supplier of the spiced up variety of gins, and last night, on the eve of Valentine's Day, the teams set up a craft gin tasting in the Klaserie wilderness as a surprise for guests at Africa on Foot and nThambo Tree Camp. Guides pulled in with their guests just as the sun began to sink, soaking the land in warm golden glow, and glasses of aromatic, fynbos-infused, berry, bubbly G n Ts were handed out to thirsty guests.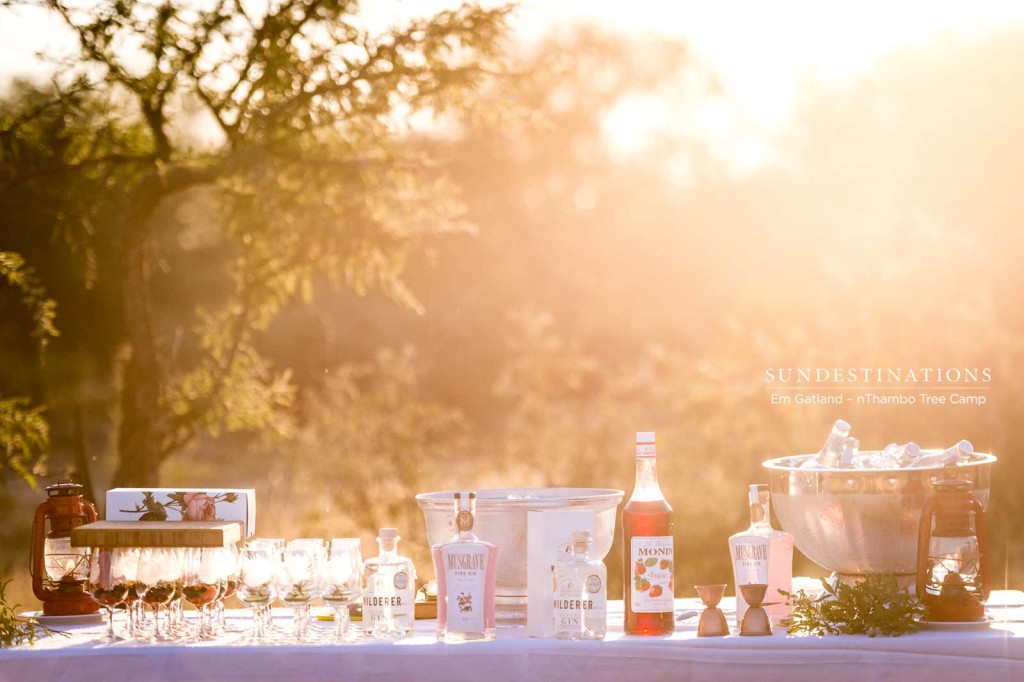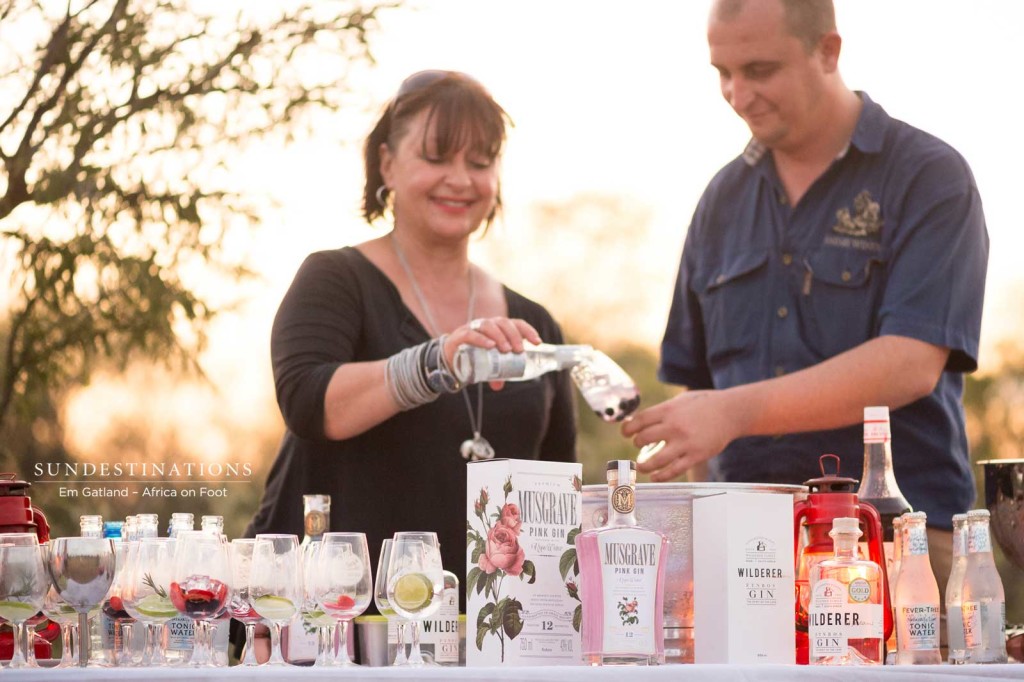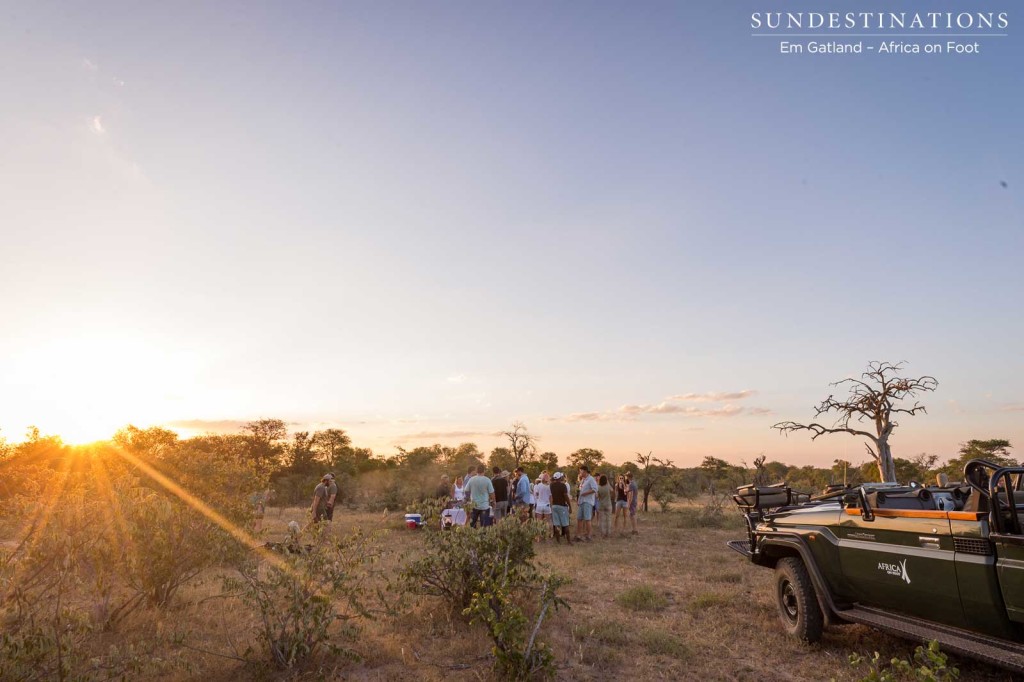 Gone is the classic 'double gin and tonic with lots of ice and a slice of lemon'; the new way to drink gin is with herbs and spices, sprigs of rosemary or thyme, muddled with basil or lime, and stirred with a cinnamon stick for a final pizazz. Blueberries, raspberries, and strawberries bleed in the bottom of the glass, releasing their delicious fruity flavours and infusing the variety of Cape plant aromas present in the gin. It is a performance, visually appealing and appetizing, not to mention refreshingly sumptuous!
Wilderer – one of the most popular South African gin distilleries – has produced the highly acclaimed fynbos gin, and it is infused with (you guessed it) fynbos! Wild dagga and buchu make this gin sing, and when paired with a selection of fruit, and spices, it becomes that essential, Instagrammable, sunset beverage you're seeing all over the Internet. Our safari craft gin tasting celebrated Musgrave gin, too, which comes from Cape Town and goes ever so well with Fever-Tree tonic water – also a new invention.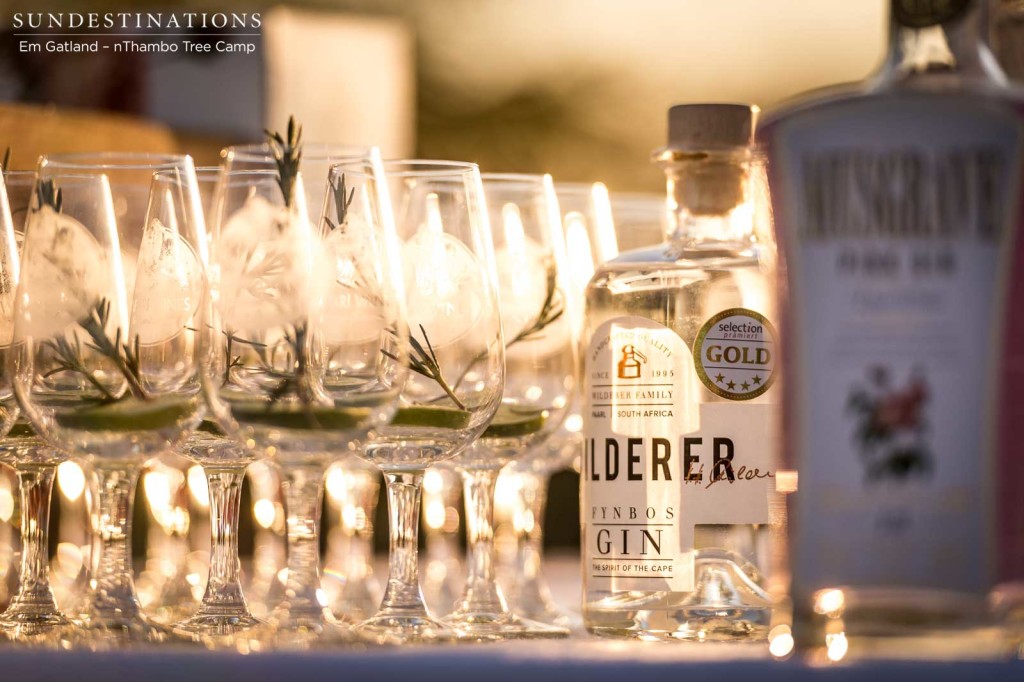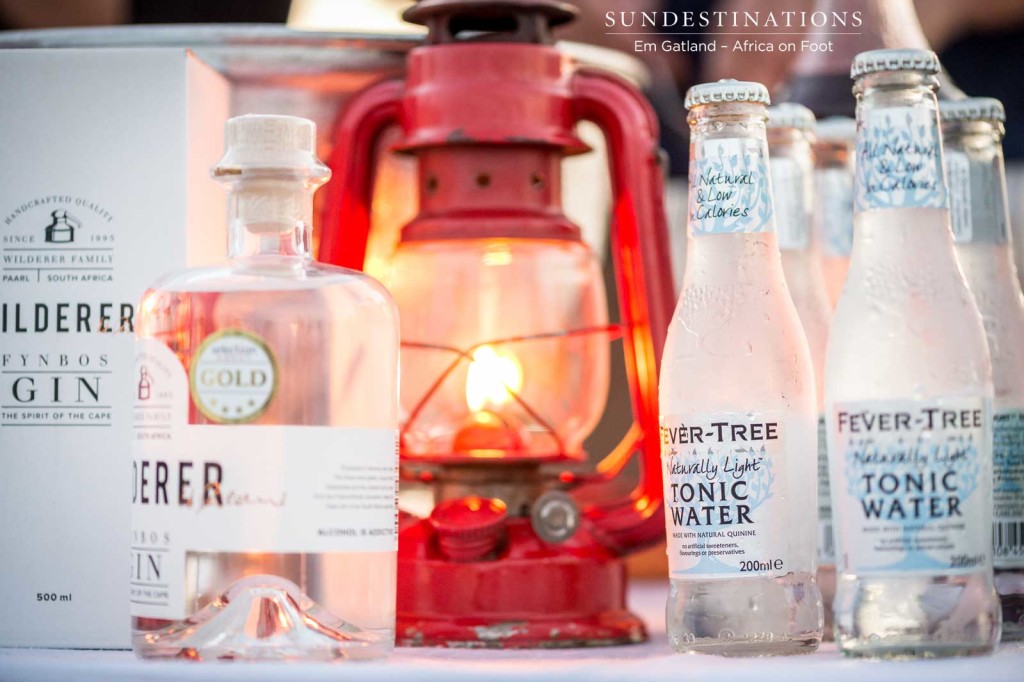 It was one memorable (or not so memorable depending on how many cardamom-infused ginger gins were consumed) evening on safari, surrounded by the wild and sipping on the latest gin cocktail combination in South Africa. A truly local and truly special sundowner hour!