Last week Monday was Heritage Day, which means we skipped the Week in Pictures in favour of celebrating our heritage. As a result, we owe you a bumper edition of updates and images. Highlights from the week include : cheetah sightings, lion cub sightings, and new developments in lion pride dynamics. The theme this week is "cubs, cats and carnivores" which is perfectly fitting given that this week's sightings are dominated by the meat-loving species. The herbivores have most certainly made their presence known, but it's the cats that have come out to play. 
Nsala is the new kid on the block – a delightful addition to the Sun Destinations portfolio of Kruger camps. This rustic camp is located in a big five reserve and borders the Timbavati Private Nature Reserve and the Klaserie Private Nature Reserve. Brett sent through this series of images from recent game drives, proving that Nsala really delivers in terms of sightings. Highlights included a sighting of a leopard with its kill, and a pack of African wild dogs trotting across the reserve.
nThambo Tree Camp and Africa on Foot
We had a quick catch-up with Chade (Africa on Foot guide) who provided us with some much-needed information regarding the status of lion sightings in the Klaserie. Both camps are seeing lions on a regular basis and not much has changed in terms of recorded lion sightings. What's shifted is the prides and coalitions that we're seeing. There seems to be an increase in the number of unknown lions at the moment, many of which slip across into the traverse for brief periods of time. Chade said it's tricky to place an ID on these lions that seem only enjoy fleeting visits. Lions that seem to provided regular sightings for guests and guides is the River Pride. Chade conducted a walk this morning and discovered yet another unknown lion pride!
Leopard sightings still remain a highlight in the Klaserie, and firm-favourite Ross Dam never foregoes an opportunity to be in front of a camera. She was recently seen stashing her kill in a tree
On Wednesday night during the #LiveBushFeed session, guests bore witness to a few incredible moments between a pack of 12 African wild dogs and 8 pups. A sighting well-worth mentioning.
Umkumbe has stolen the show with their recent sighting of a female cheetah with two of her cubs. The female is blind in one eye and has still managed to successfully raise two cubs in an environment riddled with predators and fierce competition. The cubs aren't exactly fresh-from-the-den, but are still youthful enough to be under their mother's watchful eye. This was a top notch sighting but it certainly doesn't mean that it was the only sighting. Guides also tracked down the leopard Kigelia (Little Bush's daughter) and observed her quietly as she was patrolling her territory.
Walkers Bush Villa is located in the popular Timbavati Private Nature Reserve and certainly enjoys a bounty of sightings, which is not uncommon given the location. A rather delightful sighting of hyena cubs bumbling around outside their den site has certainly proved to be a highlight of the week. These cubs will only enjoy independence when they are 2. Until then, the den site is the centre of clan activity, where each member will protect the young cubs from plundering predators.
The traverse around Ezulwini Game Lodges is literally a hive of activity at the moment. The dominant Machaton male lions continue to swagger through their turf with confidence and a sense of entitlement. They have sired cubs with the Kudyela lionesses, ensuring their powerful genes are passed down to future generations. The Kudyelas now have 13 cubs borne from 6 lionesses. The 3 Machaton males have certainly ensured that their genetics are dominant within the reserve! Here are a few of our more noteworthy sightings, capture perfectly through Angele's eyes.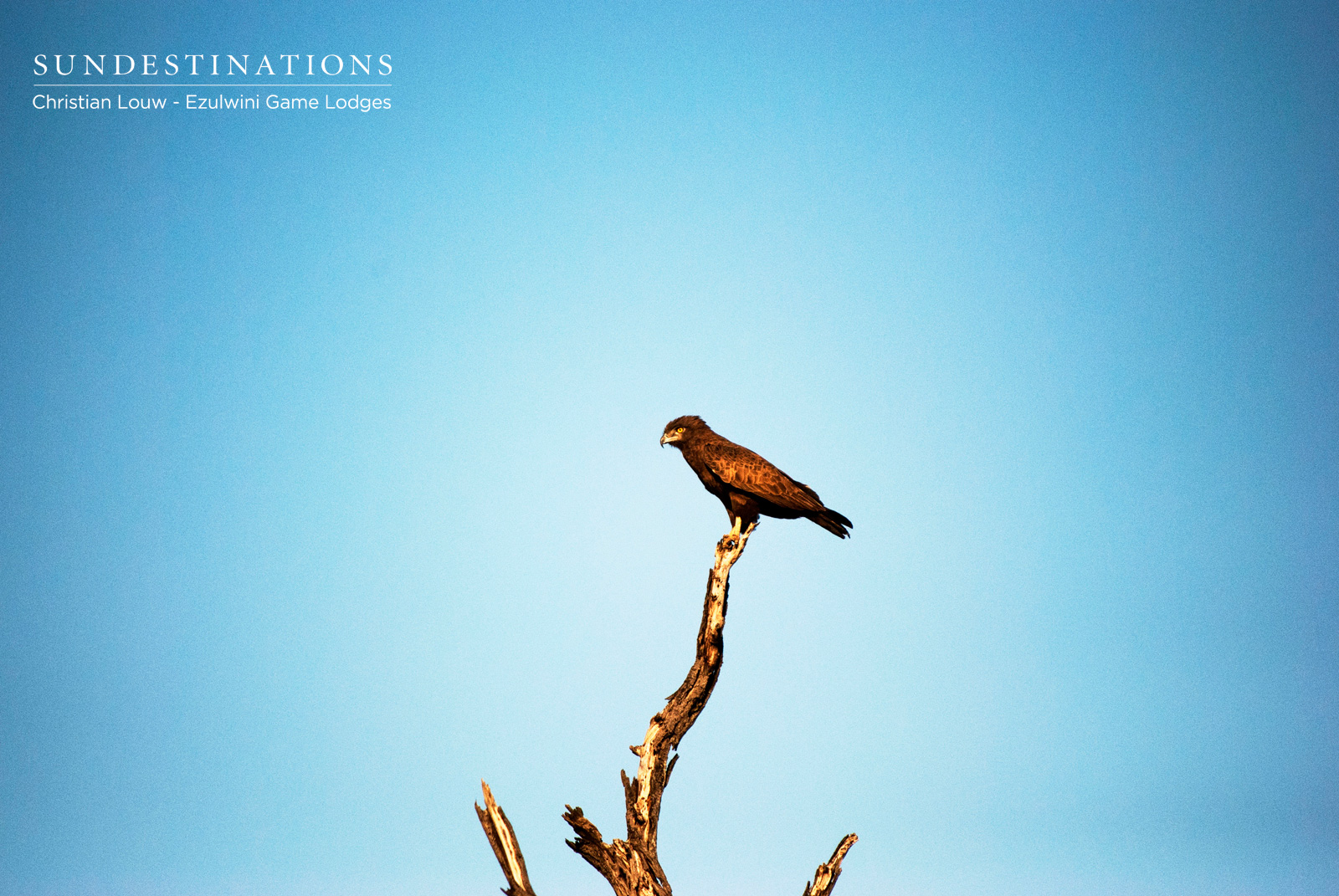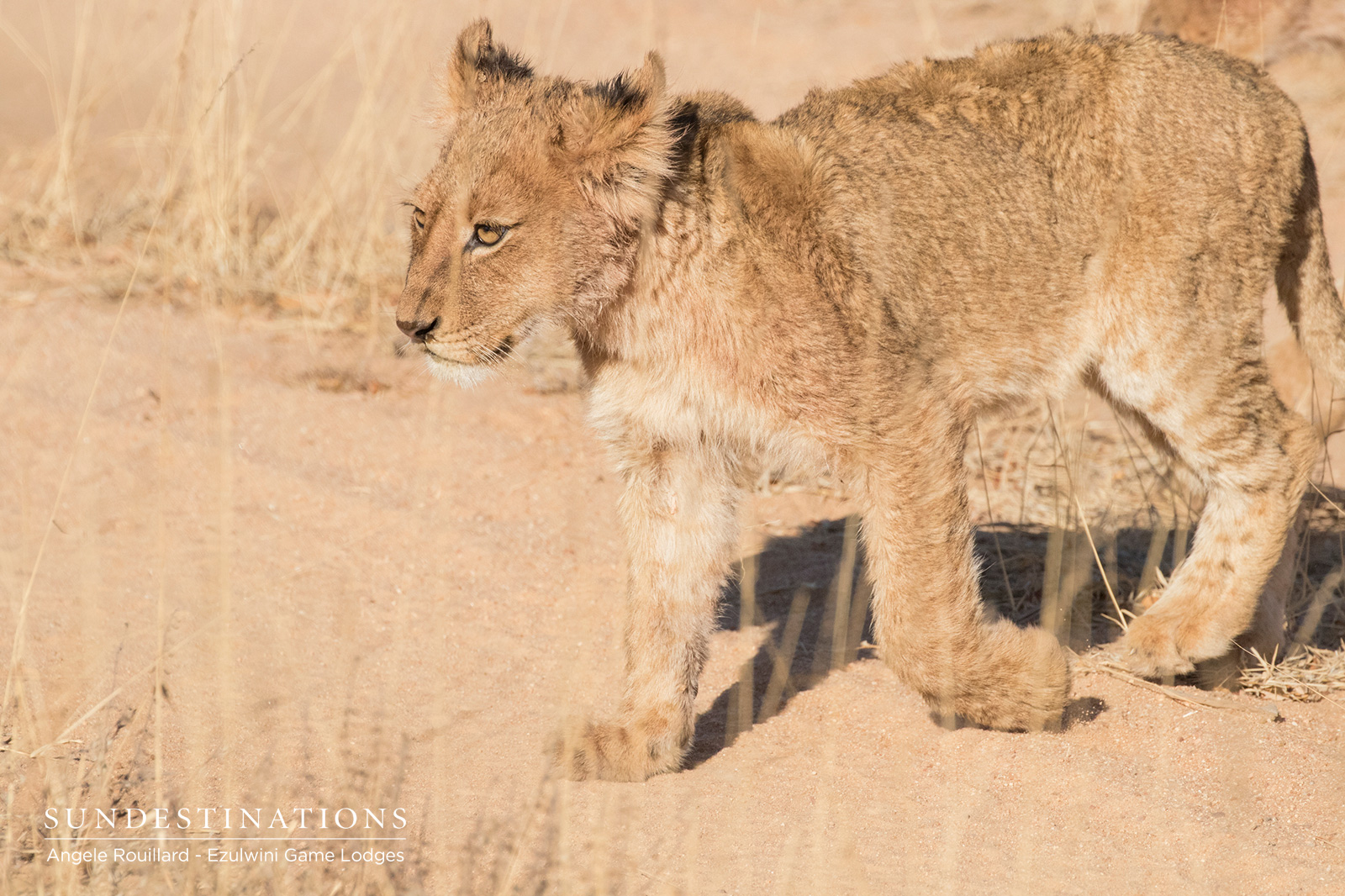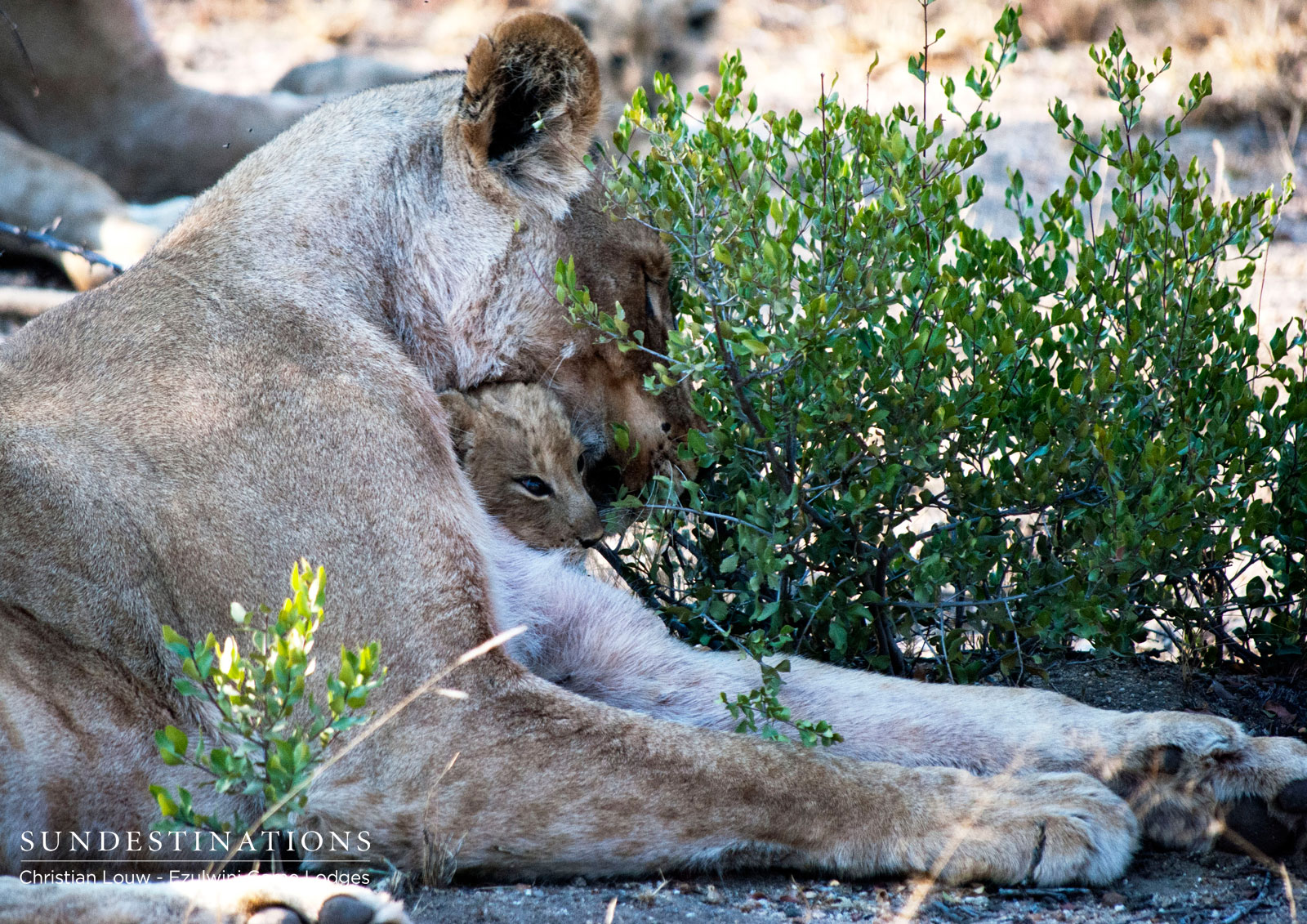 Chacma Bush Camp is in the heart of big five territory, and the surrounding Maseke Game Reserve always has something in store for its guests. The plains game are in abundance, which means the reserve is rife with predator activity. Buffalo and elephant continue to filter down to the waterhole in front of camp – a ritual for both species!