Today is April Fools' day but our talented photographers certainly aren't fooling us with their incredible skills. Below we have a few highlights from each of our camps, where sightings of creatures both big and small have been in abundance.  Have a fantastic weekend and even better start to April!
Apart from our standard sightings of elephant herds, bloats of hippo, herds of buffalo; here are the major highlights from the week. This week, we feature ranger Nicki Steenberg's collection of wildlife images.
Top Highlights of the Week:
Sighting of favourite male leopard Mxabene. He strolled past the game viewer while he was out patrolling his territory.
More leopard sightings, this time of young leopardess Kigelia.
A young elephant calf mock charging the vehicle and inadvertently crashing into the low-lying shrubbery.
The rare and nomadic wild dogs returning to Umkumbe turf. The Toulon pack of painted dogs were seen scattering themselves between the vehicles before disappearing into the shrubbery.
A sighting of one of the Talamati male lions.
Africa on Foot and nThambo Tree Camp 
It's been yet another bumper week of predator sightings and big five activity in the Klaserie. Scops owls, ageing buffalo bulls and a flurry of birdlife have been at the forefront of sightings this week.
Top Highlights of the Week:
An incredibly rare sighting of Ross Dam's male leopard cub seen by nThambo and Africa on Foot. Rangers also named the previously unidentified leopard – her name is White Rock.
Guests on walk with Africa on Foot came across a hyenas and vultures devouring the morsels and carrion from a carcass.
The abundance of huge breeding herds of elephants enjoying the full waterholes and availability of water.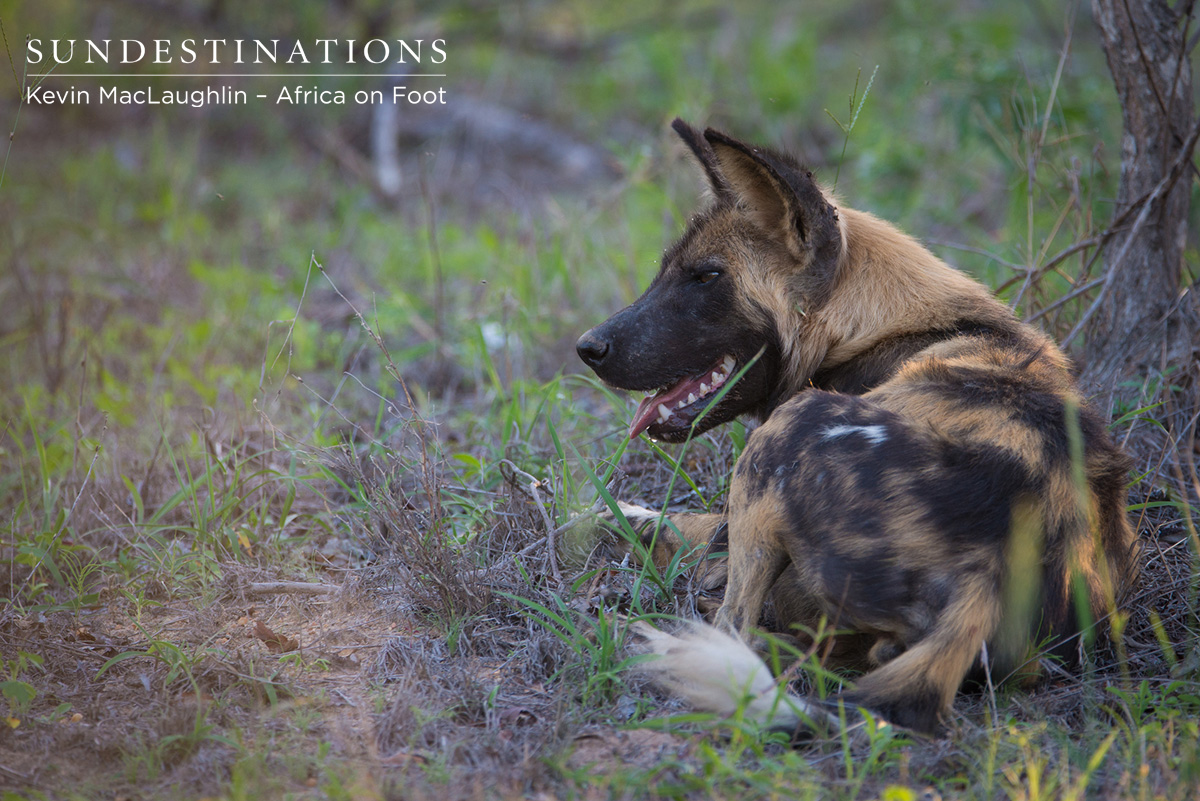 Ezulwini River Lodge and Ezulwini Billy's Lodge
Ezulwini Game Lodges have spotted plenty of lions in the past week. The sunsets combined with the threat of rain have provided the perfect subject for breathtaking photographs.
Top Highlights of the Week:
Seeing dominant lion leader, Duma, casually strolling down the road. This golden haired male is the Balule's most handsome lion and leads the Olifants West Pride of lions.
Observing a cackle of hyena frolicking in the newly replenished waterholes and sleeping off a hard day's work.
A unique moment with a spotted eagle owl – look closely at his eyes!