Walkers Bush Villa in the teeming Timbavati Game Reserve is the perfect family break. The villa is lavish, secluded and can be perfectly tailored to your family's unique tastes and whims.
The kids might be up and at 'em at the break of dawn, but mom and dad had hoped for a lie-in. No problem. There are a number of activities that can be arranged to keep the kids occupied and entertained while the parents enjoy their snooze. Or maybe the family's teenager needs their beauty sleep while mom and dad enjoy their early morning game drive? Why not! The Timbavati's borders are open to the Kruger National Park, which means there are all manner of critters and creatures to look out for on drive (keep an eye out for the now famous and regularly-spotted Sunset Dam leopard).
Perhaps the family feels like having a large late afternoon lunch out on the patio, instead of dinner inside? Done! The private chef at Walkers will cook up whatever your heart desires at whatever time suits the family best – plus, his delectable dishes will have you overindulging and still coming back for more.
Or maybe the parents feel like an afternoon bush walk with a knowledgeable ranger to spot some
birds, while the kids have the sparkling pool at the villa all to themselves? No worries. In fact, birders are guaranteed to see a veritable kaleidoscope of feathered friends in and around Walkers, from flamboyant orioles, warblers and weavers to varicoloured robins, coucals and rollers. And, of course, the kids are perfectly safe alone at the villa, and a vigilant eye can be arranged to keep watch while they're in the pool.
Point is, a family getaway to Walkers Bush Villa can be customised to whatever the family feels like. There needn't be any rigid schedules or programmes. The chef, staff and guides are at your every beck and call, and with enough warning, almost anything can be arranged when it comes to drives, walks, bush breakfasts, sundowners, and the like.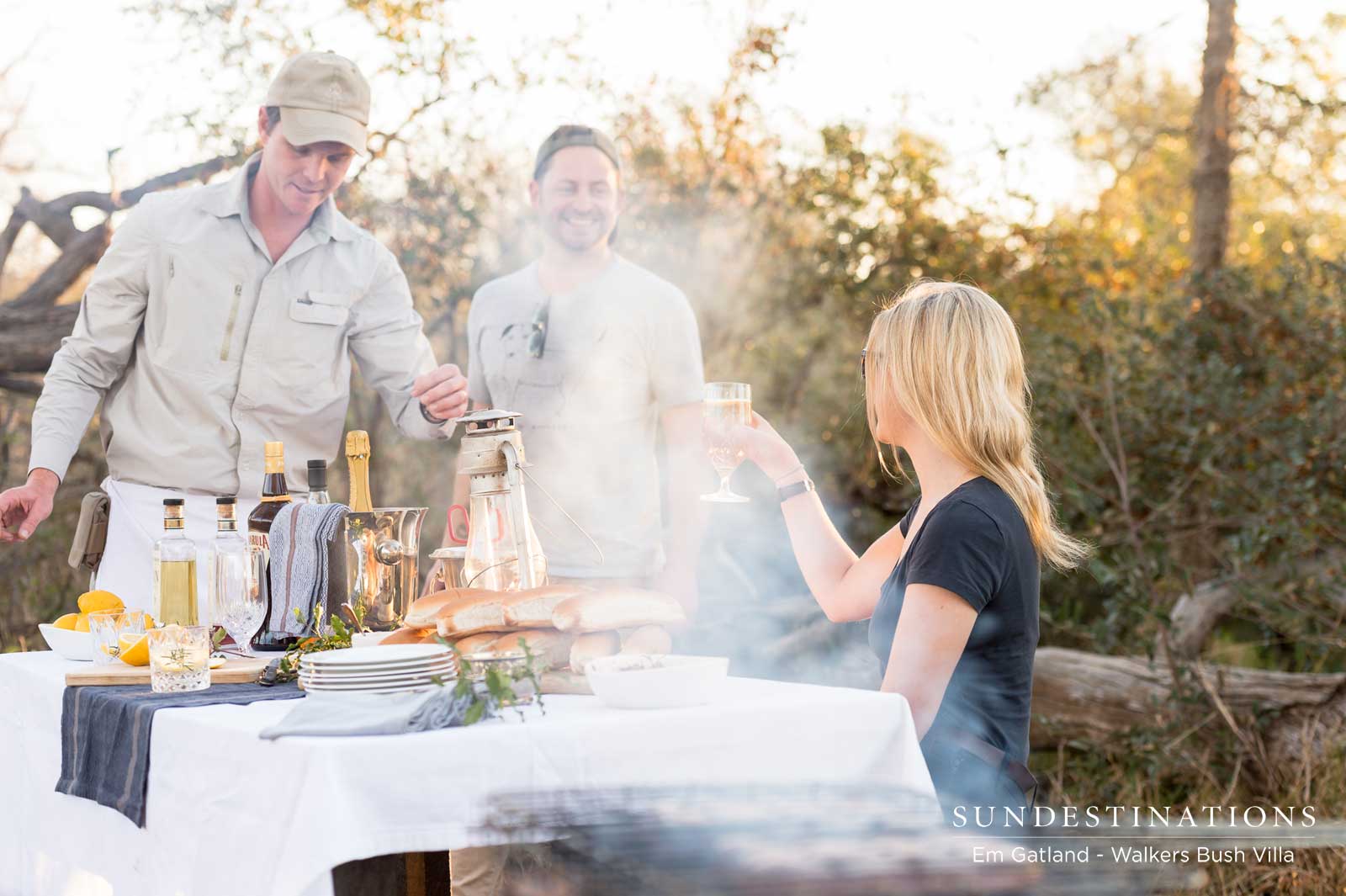 It's also completely private, which means you can treat the villa like your home away from home and there won't be anyone else to judge the idiosyncrasies and peculiarities of your unique little family. And no one will be there to witness any of the inevitable screaming matches that are so synonymous with family getaways.
The four spacious rooms mean every member of the family will have ample space to retreat to
(mom and dad get the big master suite with ensuite bathroom, of course), while the rest of the
house is perfectly appointed with airy spaces flowing into one another.
The vast verandah is perfect for those sundowner sessions, while the sun loungers on the newly-built pool deck are great for catching a few rays between dips.
Why not spoil the family with an escape to this secluded slice of heaven in the heart of the Timbavati?