Mankwe Tented Retreat is a beautiful sanctuary of a lodge located on the edge of the famed Moremi Game Reserve, which means  plenty of opportunity to spot predators. There are many reasons to love this lodge, but these are the 7 things that we really love about Mankwe Tented Retreat. 
Mankwe's Impressive Traverse
Mankwe Tented Retreat is situated on a 365 000 hectare concession of game-rich terrain on the outskirts of the Moremi Game Reserve, close to where the Okavango Delta's meandering crystalline channels extend into iconic semi-arid Kalahari landscapes. In addition to the standard traverse, there is 20 000 hectares of predator-rich turf along the banks of the famed Khwai River.

Architecture and Design
Mankwe's entire lodge is built with a sanctuary in mind, where simple wood structures provide the perfect place to relax. The wooded lodge looks like an extension of the wild tucked away in a grove of mopane trees and mysterious woodlands. Decor is mainly gentle hues that blend in with the lavishness of emerald colour plants and softness of cream from furnishings. A beautiful, simple palette that oozes that sanctuary feel.

Two Swimming Pools
It's without a doubt that Mankwe Tented Retreat has the best safari lodge swimming pools. Because of the lodge's potential capacity, it was decided to build two swimming pools to give guests abundant space for cooling off, as well as space to soak up the sun. One of the pools has a tranquil pool bar, which is the perfect place to kick back with a few drinks.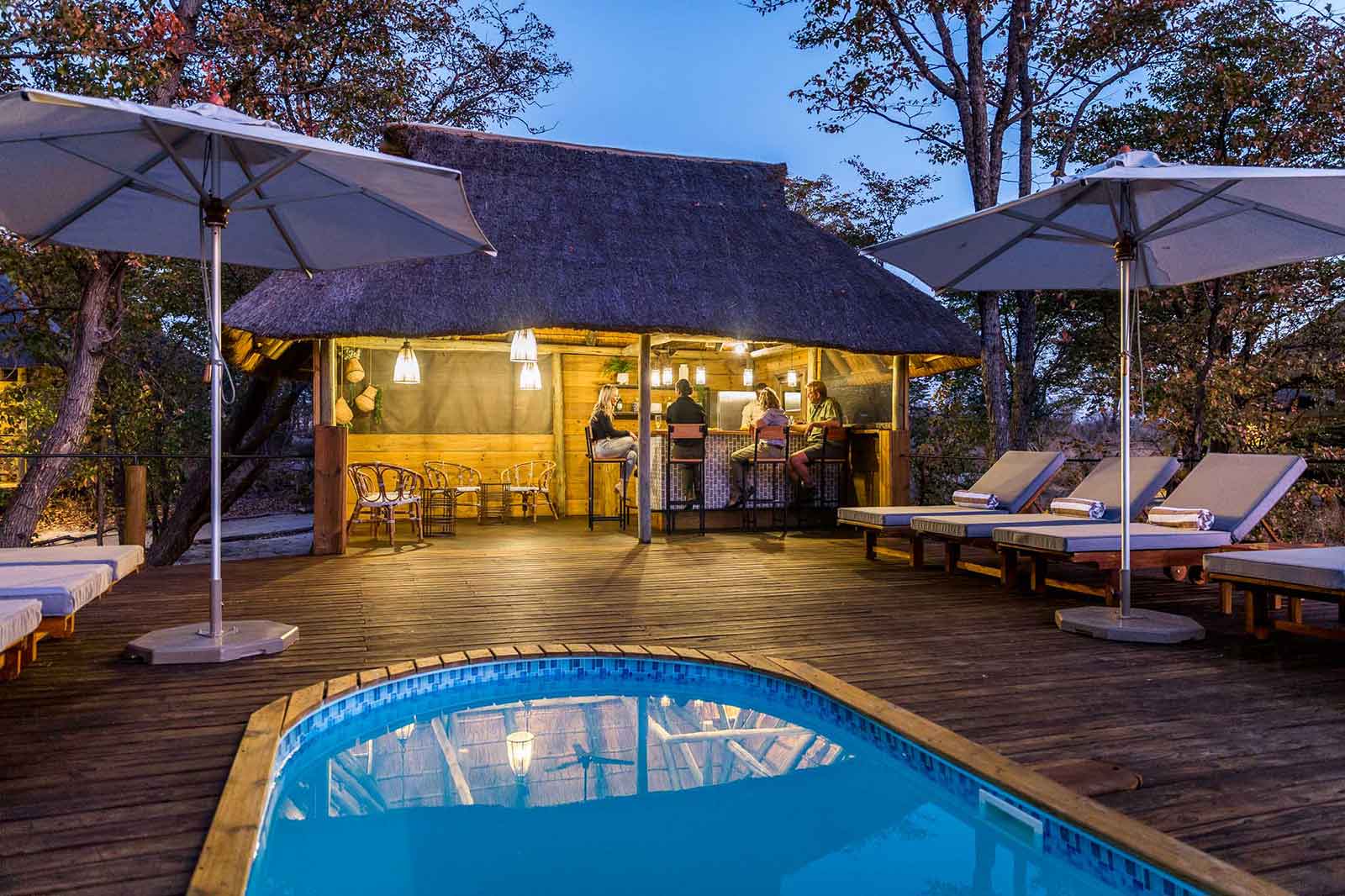 Sundowner Sessions
Nothing beats a Botswana sunset. The sky sinks into the flat landscapes, making the wide open spaces seem wider. Skies merge easily from pink to mandarin, and blazing oranges. To celebrate golden hour, the team at Mankwe pulls out all the stops. A sublime spot around a waterhole is where the team drops anchor, and drinks are enjoyed.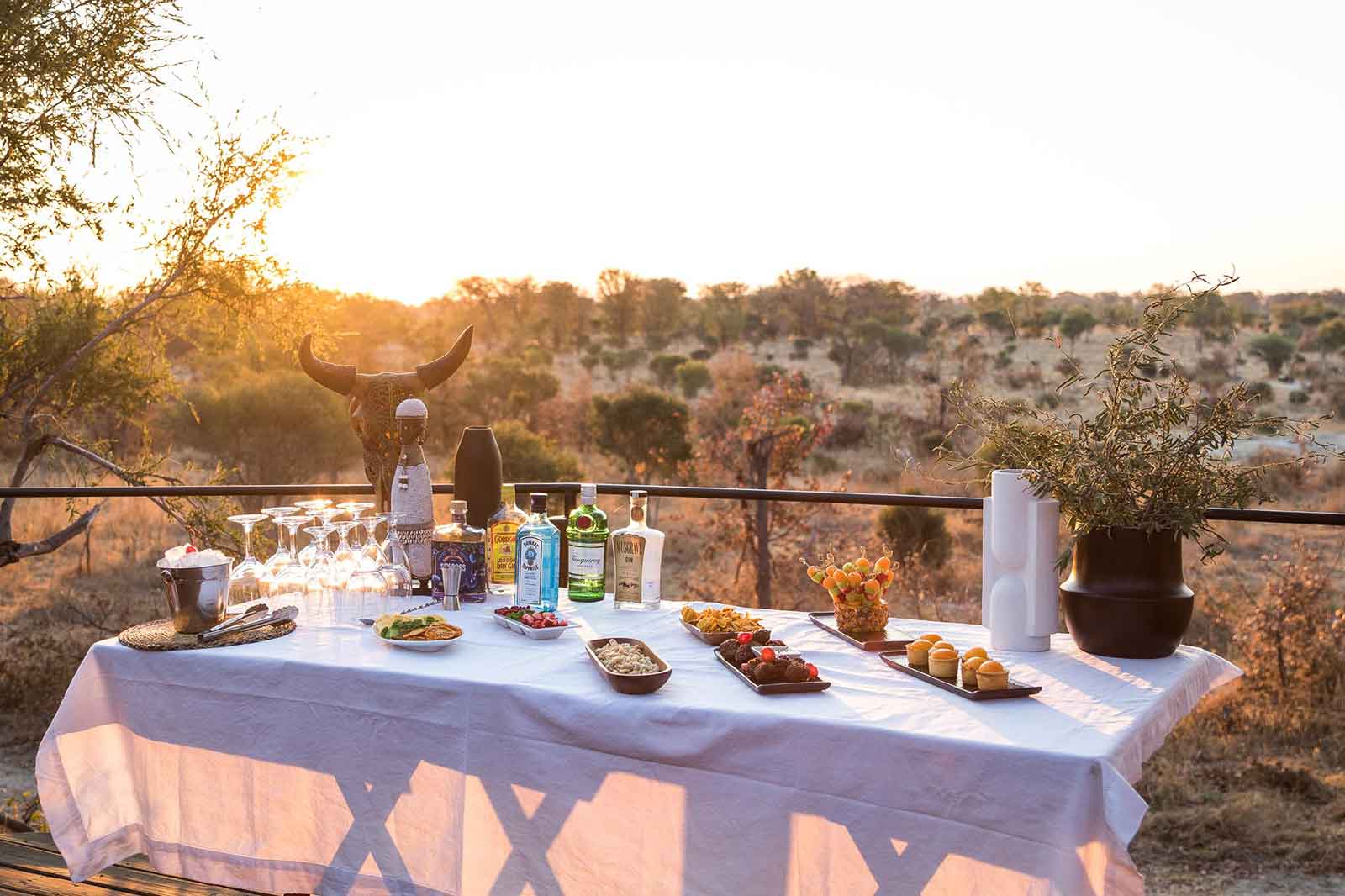 Game Viewing Opportunities
Elephants walk the earth around the lodge in great numbers, and can often be spotted ambling contently through the grounds. The on-site waterhole is a great source of attraction for elephants who flock to the waterhole for playtime. Other mammals to look out for are Cape buffalo, giraffe, zebra, hippo, lechwe, tsessebe, blue wildebeest, springbok, kudu, sable, warthog, and baboon. The best chance of spotting predators is on the Khwai riverfront.

Rooms are Like Suites
Mankwe Tented Retreat is home to 10 Meru-style tented suites all individually decorated and built on raised wooden platforms. Suites extend onto private decks with a view of the untamed bush, while canvas canopy roofs cover the deck and outdoor furniture. The tented suites are an exciting fusion of bushveld delights with Scandinavian style with their sophisticated log cabin feel.


Spa Treatments
Mankwe offers a selection of spa treatments which need to be booked in advance. The small spa treatment room is just another added benefit to staying at this comfortable sanctuary style lodge. Relax and pamper yourself as you fall asleep to the choir of birdsong and the distant rumble of elephants in the background.