The mysterious landscapes and varied ecosystems of the Okavango Delta provide the perfect playground for a wealth of species to thrive. This intact wetland system is a World Heritage Site that forms part of the African Rift Valley System, and is an absolute mecca of rare beauty that seeks to inspire. Characterised by a mosaic of lagoons, marshlands, papyrus-lined waterways, islands, and Kalahari desert floodplains fed by crystalline waters, it comes as no surprise that the dashing Delta is a sough-after safari destination. For those postcard perfect moments that trigger envy among your friends, stay at Mboma Island Expeditions!
Mboma Island Expeditions is a mobile camping safari set on the shores of the Okavango Delta in a busy wildlife area. Views of swaying palms and vistas of waterlogged floodplains provide an idyllic backdrop for your wildlife photos. For the perfect adventurous and activity-based safari, Mboma should be your first port of call.
The most popular activity at Mboma Island Expeditions camp is the mokoro safari. A casual meander through the reed lined channels in a dugout canoe is a must-do in Botswana. This adventurous game viewing activity isn't possible anywhere else in the world, and it introduces you to a new way of viewing the wonders of the world around you.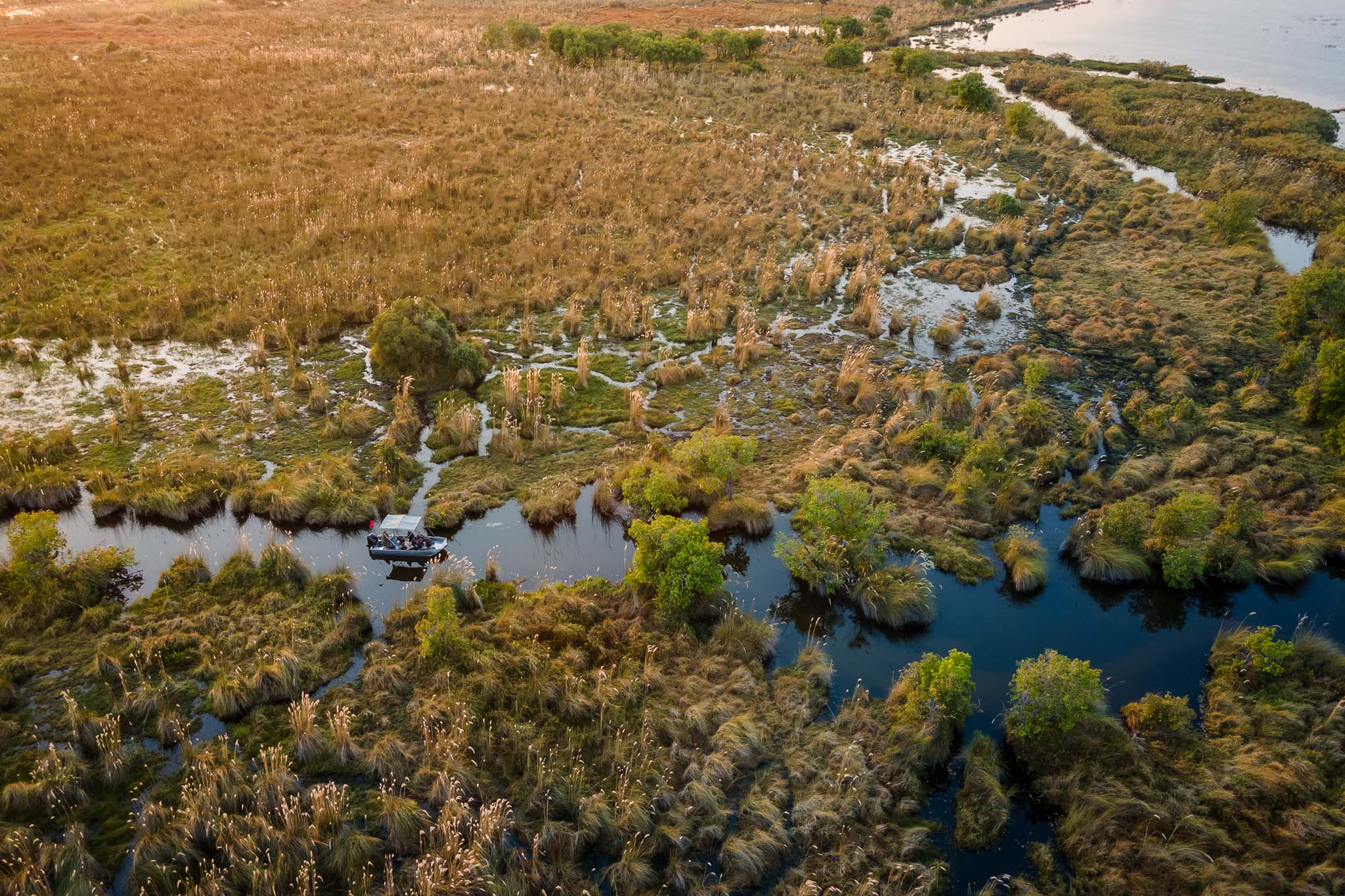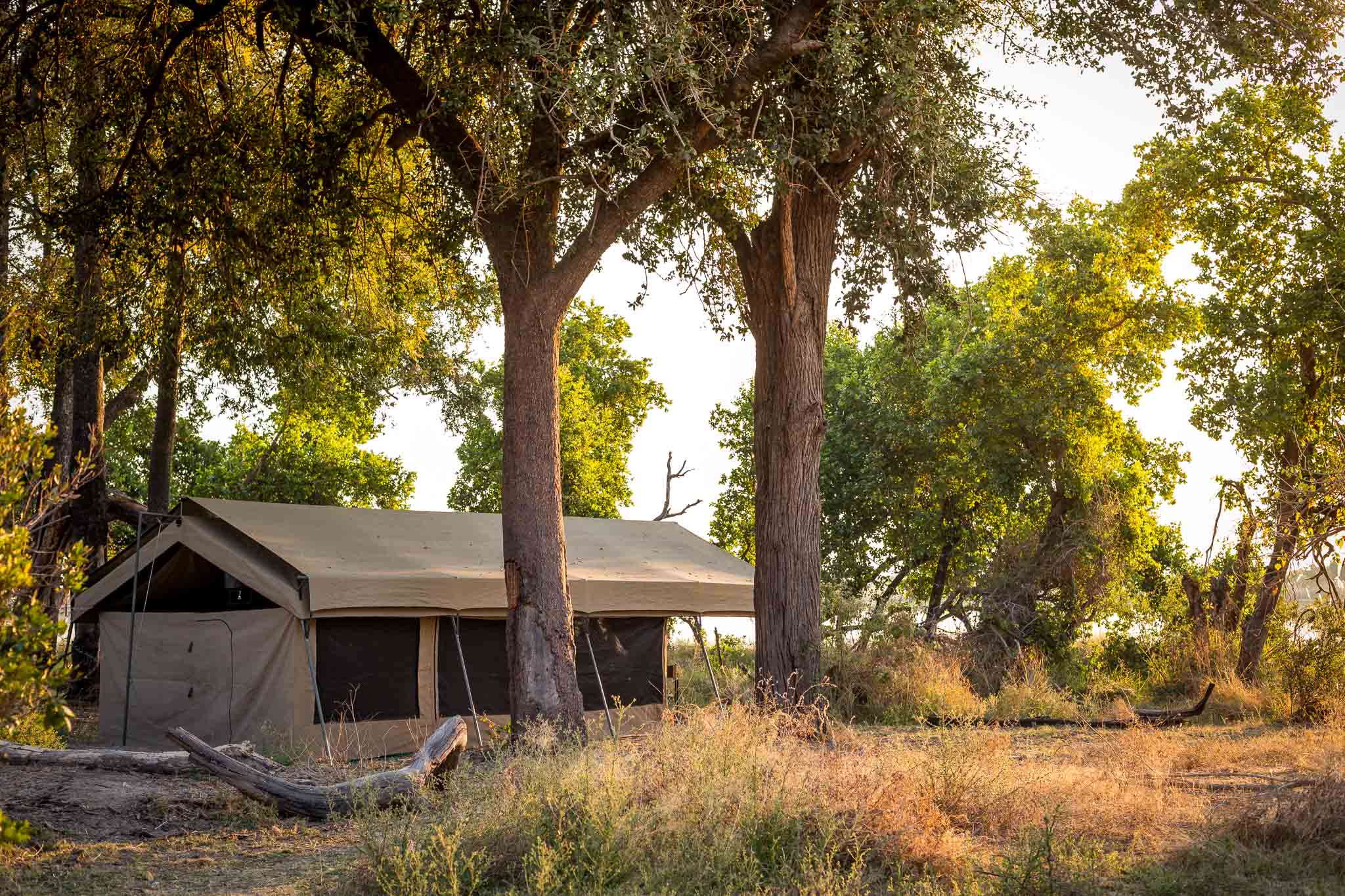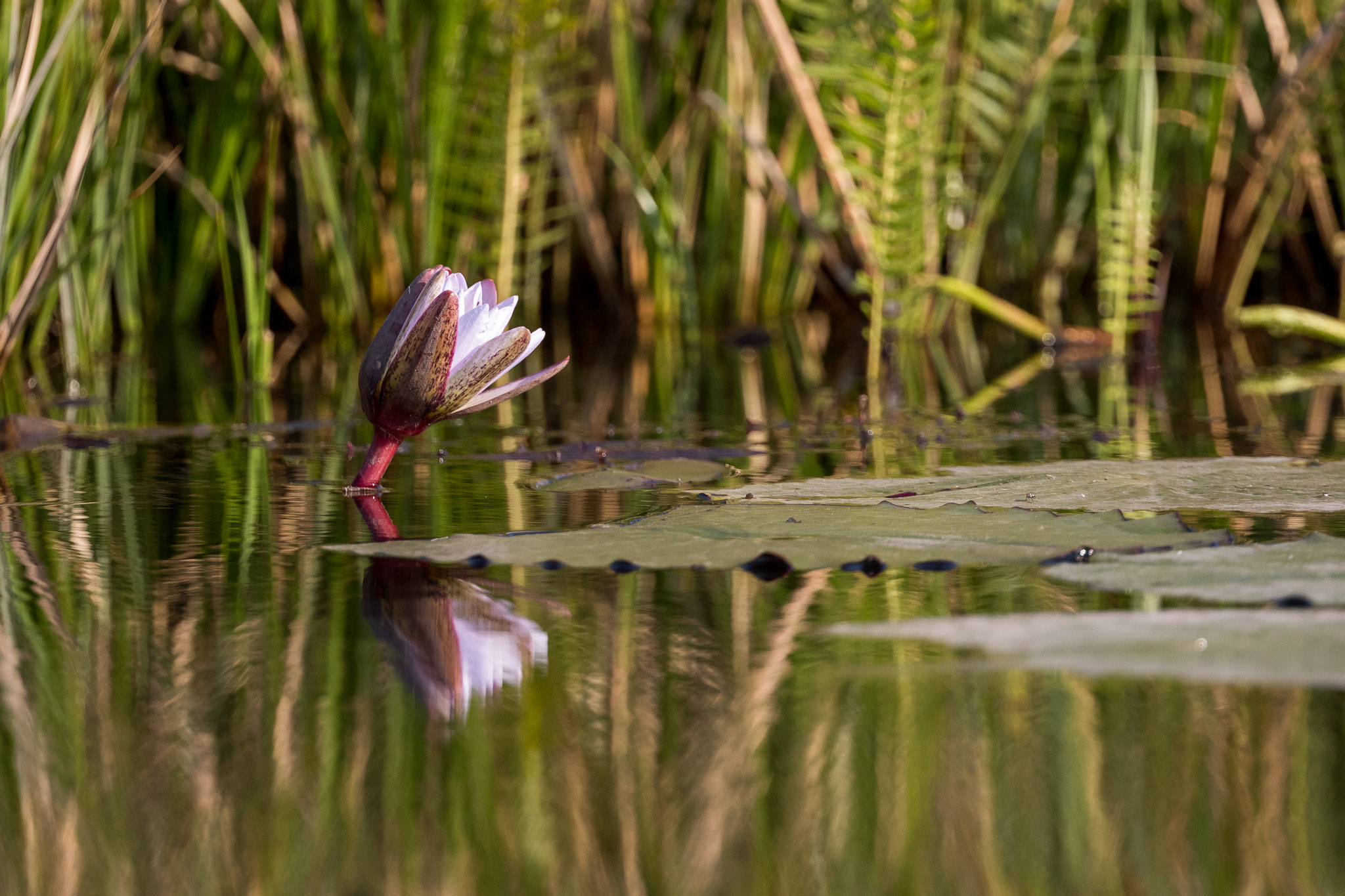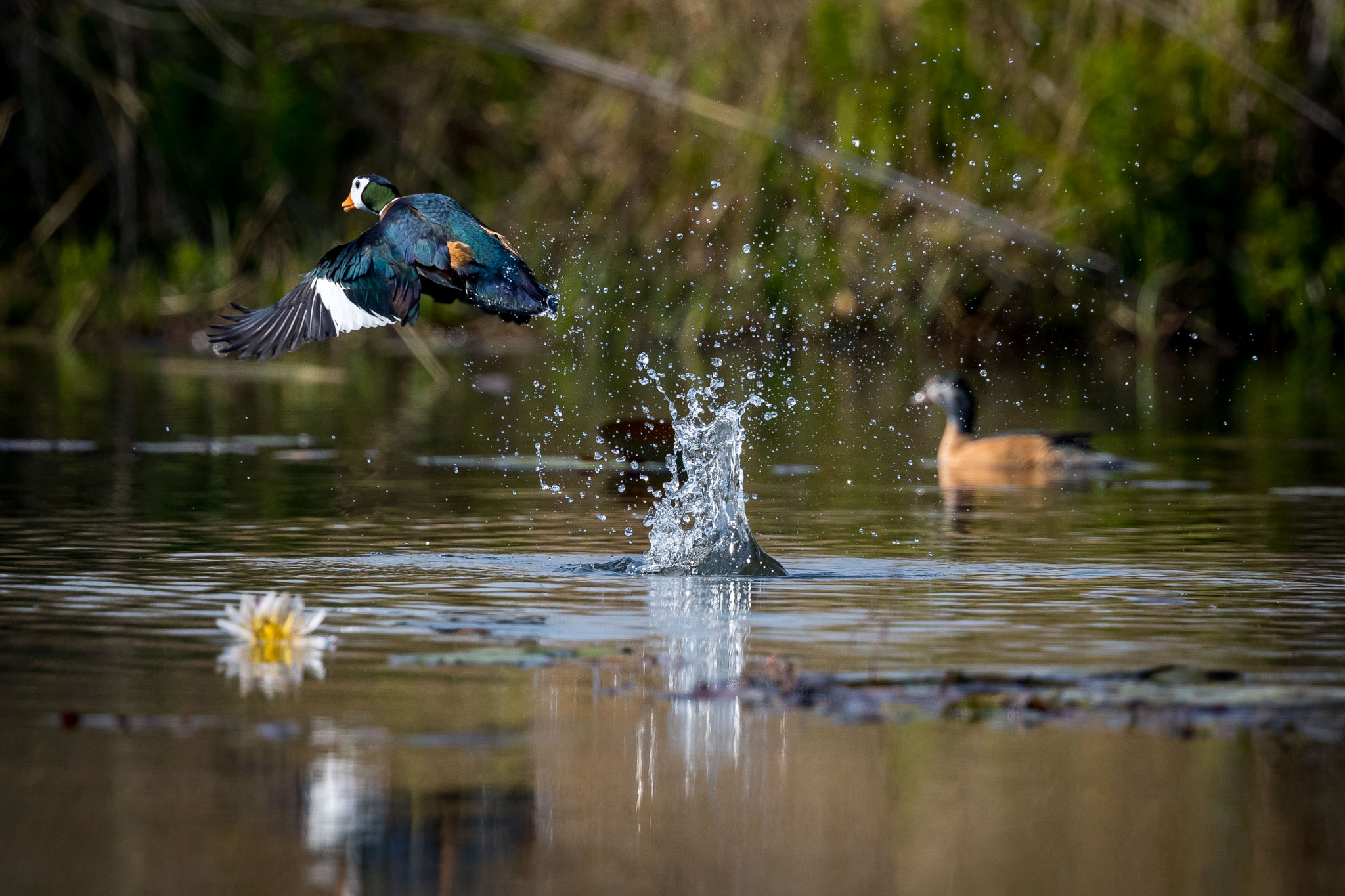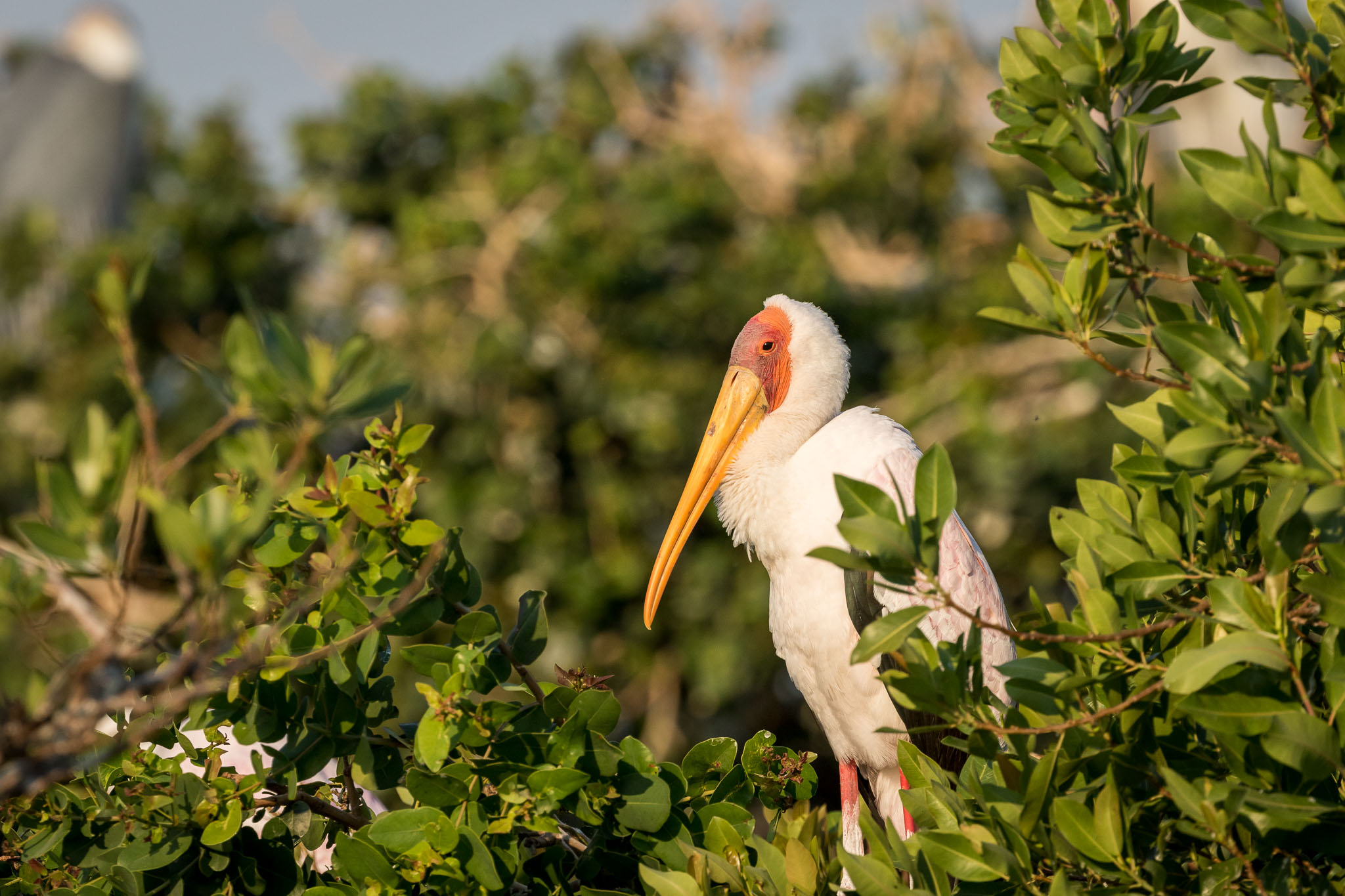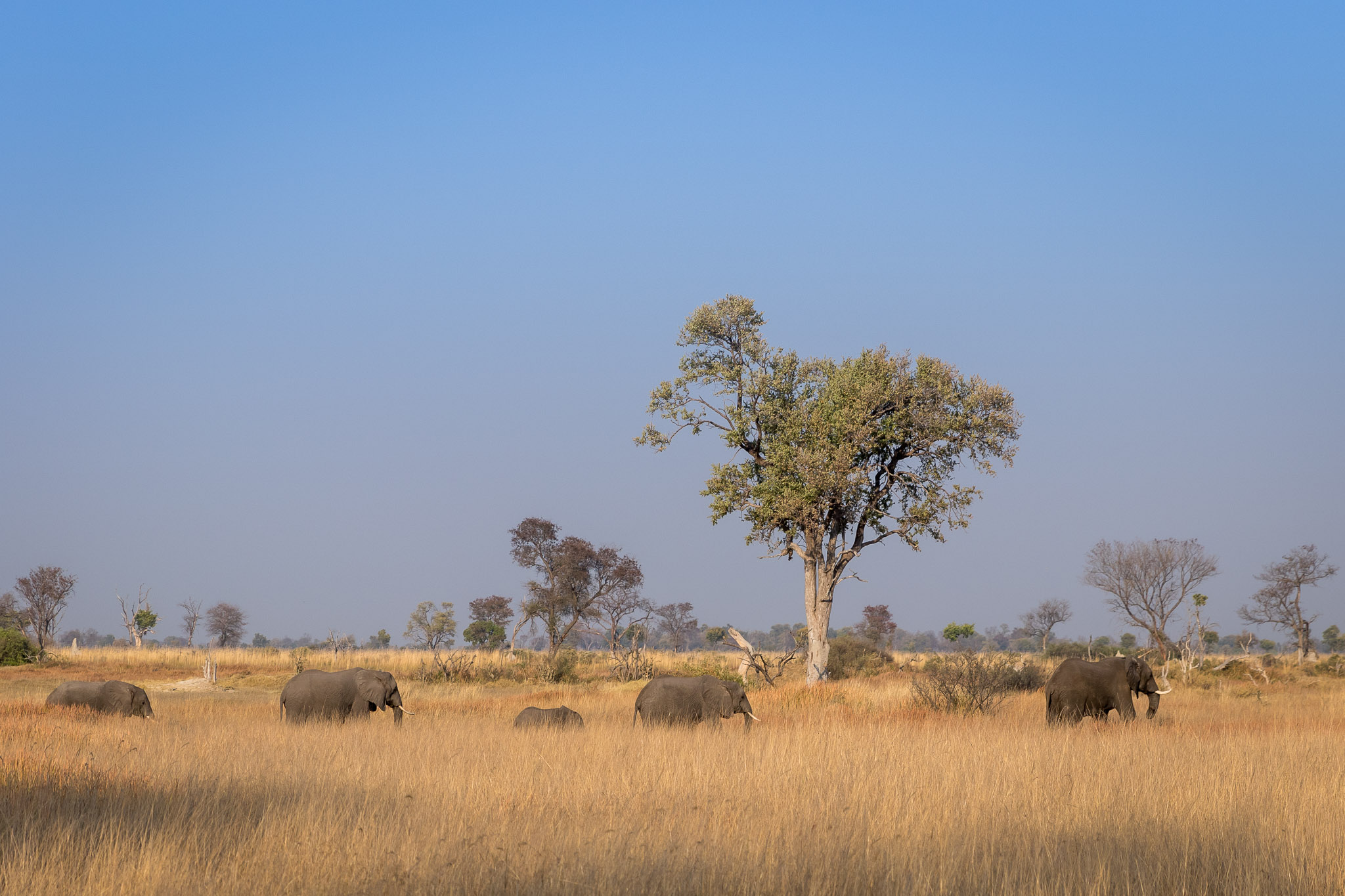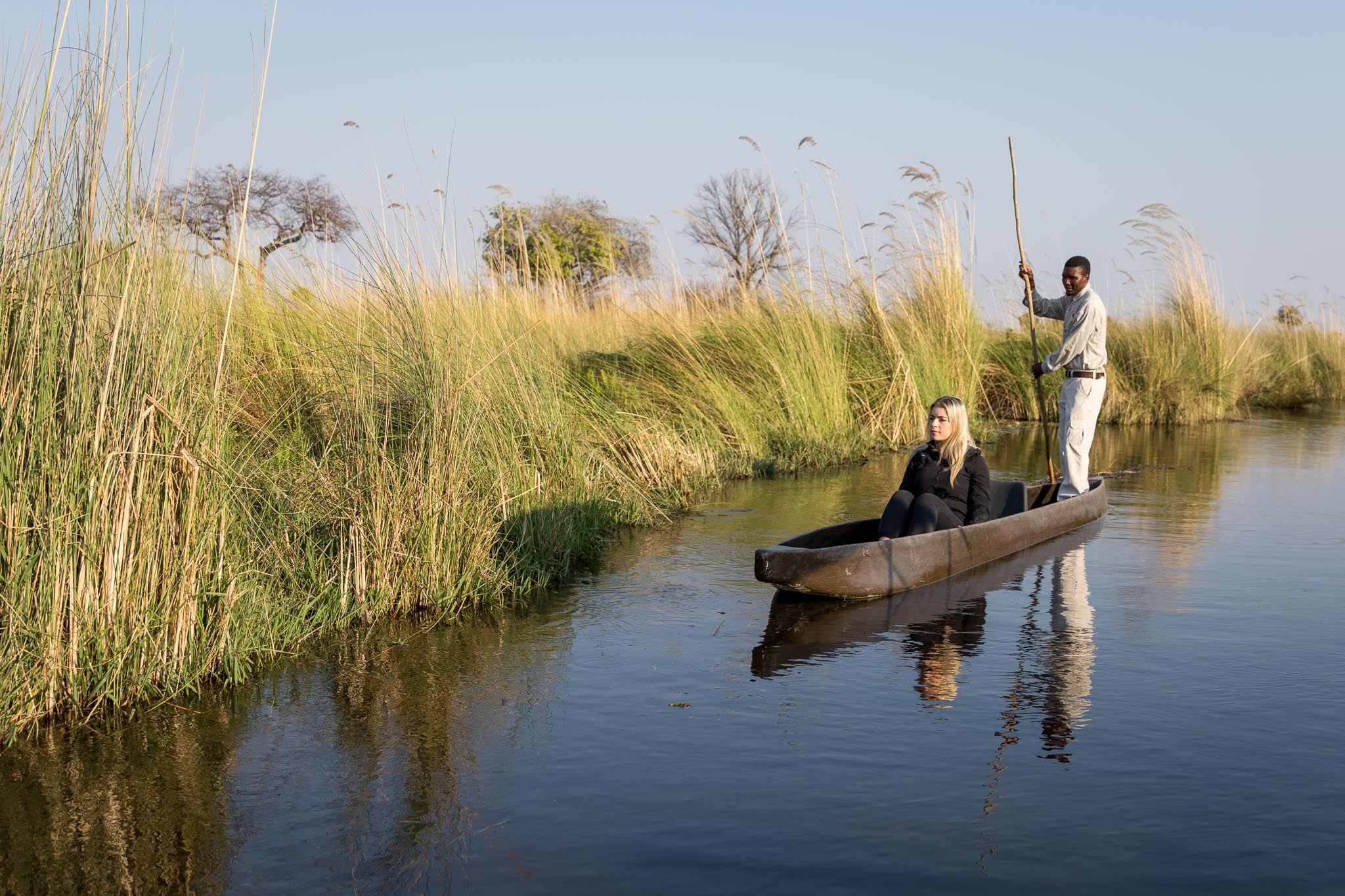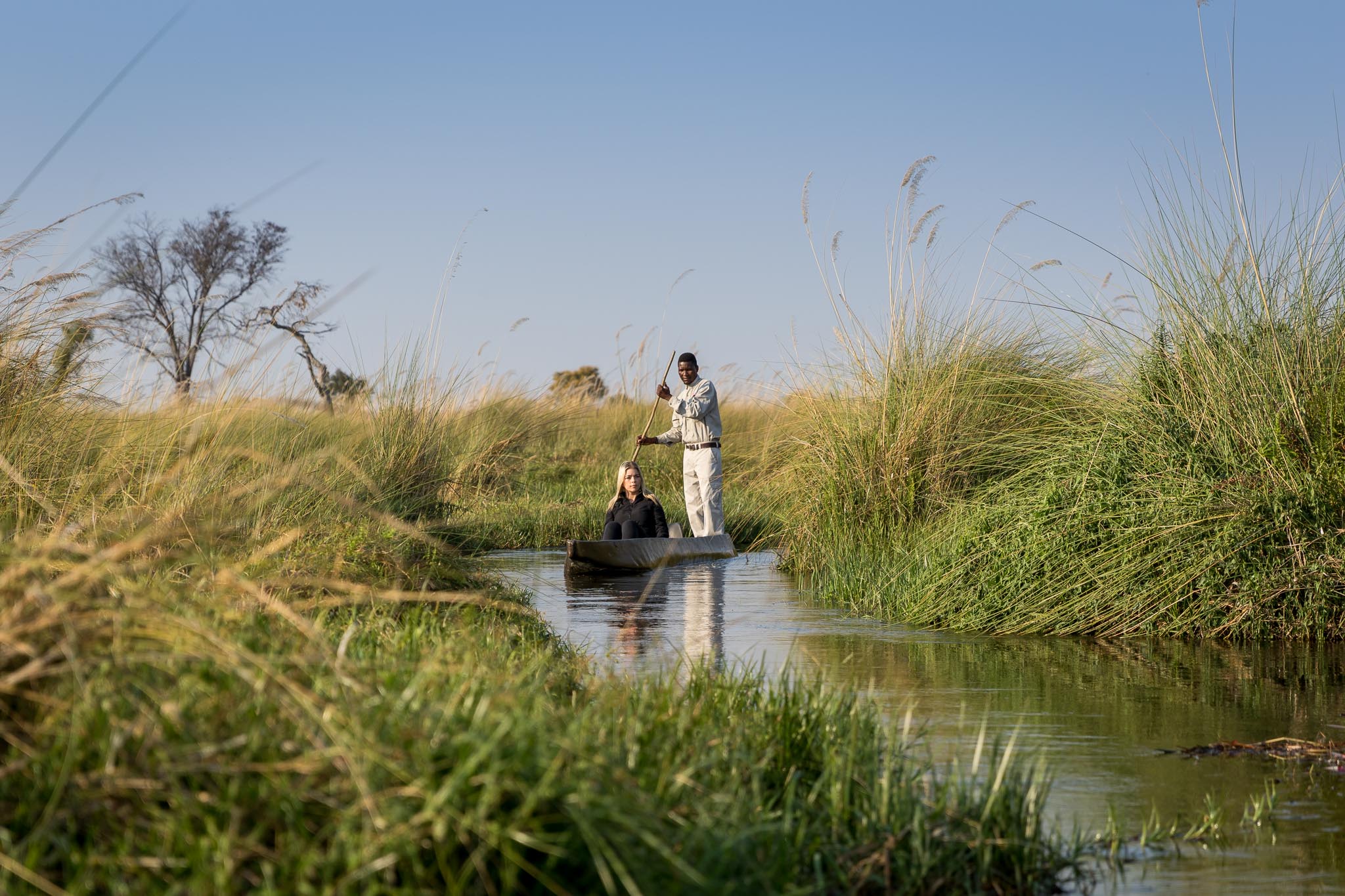 An experienced poler glides the vessel through a labyrinth of waterways while you to take the opportunity to spot game. Peeping through the reeds you might spot a shy sitatunga antelope or the gentle waterbuck knee deep in lily-covered waters. One thing's for certain, you're bound to spot prolific birdlife skimming the waterways or wading in the depths.
From African jacana to slaty egrets, spoonbills, saddle-billed storks, and an array of geese; there are plenty of water loving avifauna to spot. There are also opportunities to spot rarities such as the Pel's fishing owl, African fish eagle and malachite kingfishers.The waterways are filled with birdlife, which is not surprising given that the Delta is home to over 400 species of bird. Don't forget to look down while cruising through the waters – there are plenty of fish below the surface.
To get to the area where the mokoro adventures take place, a short boat journey is required. Boating on the open waterways opens the window to spotting elephants and hippos, which are often absent from the narrower channels where mokoros take place.
A safari experience isn't the same without a game drive, which Mboma also offers. Drives take place in the world-renown Moremi Game Reserve, a paradise for Big 5 predators. It's here where you can use your eagle-eyes to spot leopard, lions, African wild dogs, white rhino, cheetah, and more. The season for wild dogs is usually from May to August, when the packs become more sedentary because it's their denning period. During this time the bushveld is also at its thinnest, making it easier to spot big game.
Mboma ensures that every game viewing opportunity is maximised, allowing you to spot some of the world's rarest wildlife.