On the topic of leopards (take a look at what nThambo Tree Camp saw this morning), we thought we'd introduce you to yet another lady leopard we are seeing a lot of: the Marula Mafasi. Marula is the name of one of the most significant trees of the Lowveld, which bears delicious summer fruits loved by a host of wildlife species, and mafasi is the Shangaan word meaning 'female'. This young leopardess has been seen on numerous occasions, and for the time being, her identity marker is her very pink nose. The guides at Africa on Foot and nThambo are working on an alternative ID feature, as the pink nose will darken as she ages.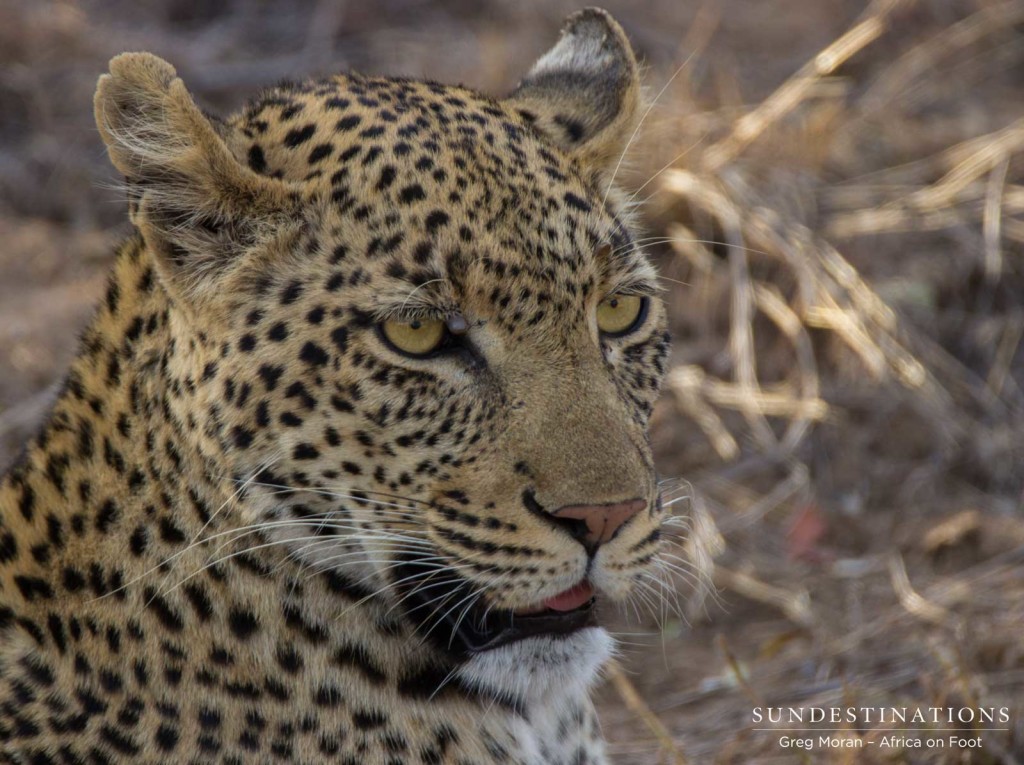 This week, guests at Africa on Foot were treated to an unforgettable sighting of the Marula mafasi as she crossed the tar road dividing the Klaserie and the Timbavati. Ranger Greg was driving his guests through the Klaserie when they came across this magnificent creature strolling across the road. She was on the move, but was clearly very relaxed, and Greg managed to manoeuvre his vehicle in front of the leopard, anticipating her movements. From this superb position, guests watched her pause and groom herself happily for about 10 minutes before moving into a drainage line and out of sight.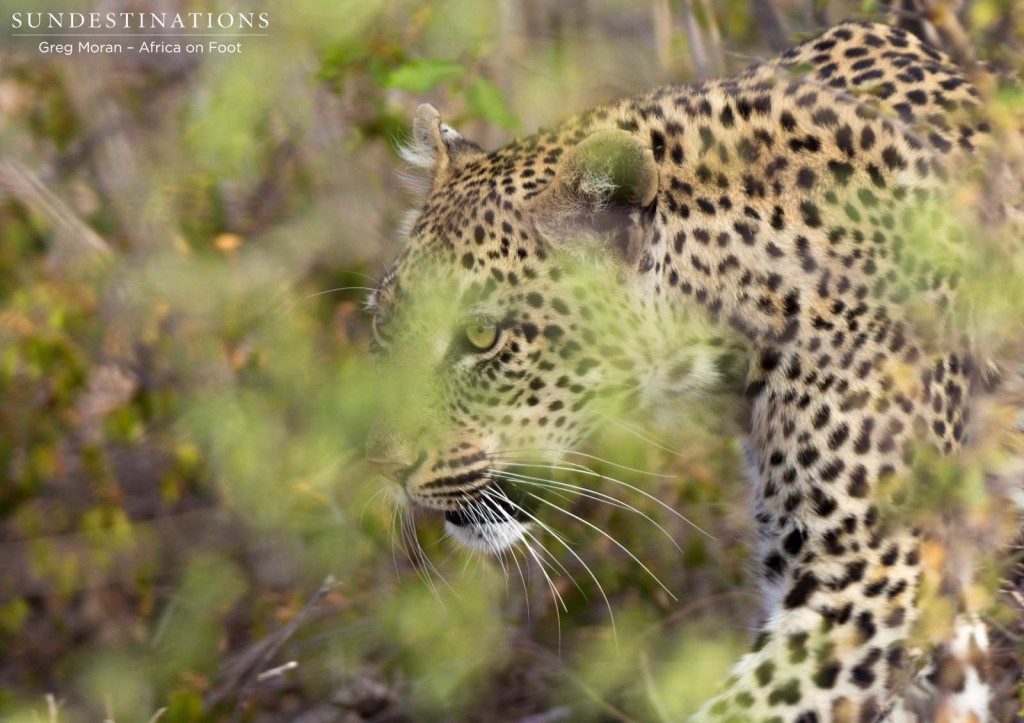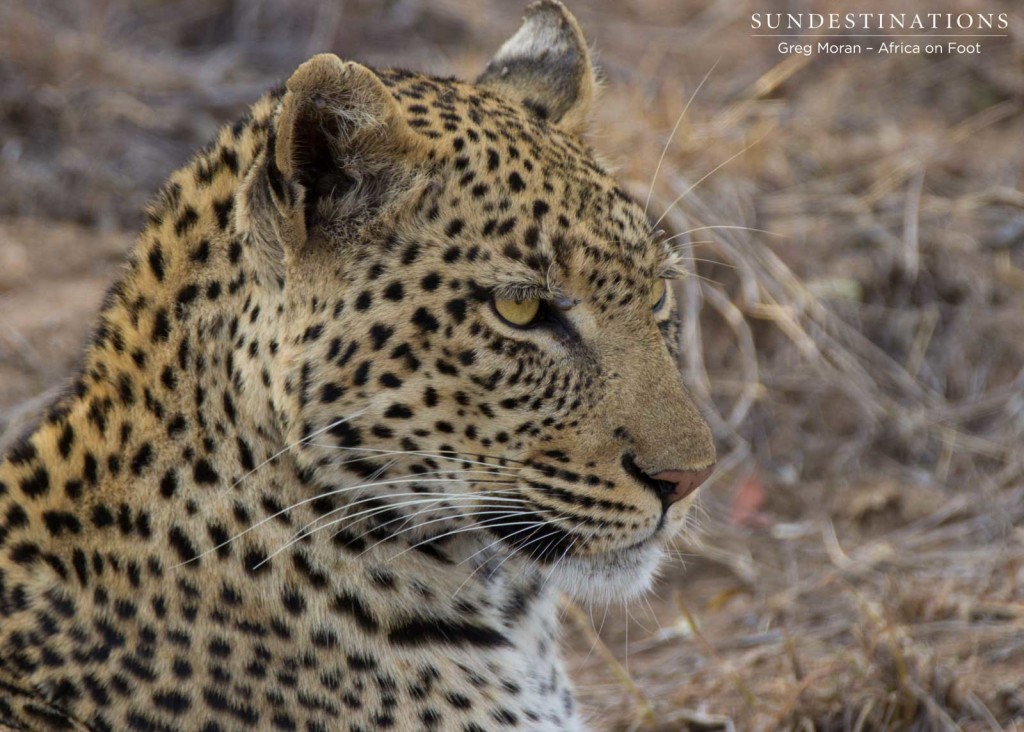 Yesterday evening, photographer Kevin MacLaughlin was on drive in the Klaserie and as he approached Buffel Dam, he caught sight of the Ross Dam female leopard sneaking a drink in the shallow water. She wasn't hanging around and soon moved off at a trot and disappeared into the bushes. The Ross Dam female is always a relaxed leopard, and guests at both camps have enjoyed many sightings of her. We also speculate that she is one of Rhulani's cubs (all grown up!) Unfortunately this time she was on a mission and didn't hang around long enough for guests to catch a glimpse, but luckily Kevin managed a quick photo opportunity!