When you conjure up images of poolside splendour in the sizzling summer season, a safari lodge in the middle of the African savannah certainly doesn't come to mind. Blissful days spent around a swimming pool lapping up the sun and sipping on sunset-inspired cocktails are normally reserved for coastal getaways. The two go hand-in-hand. That is until Mankwe broke the stereotype with their two beautifully designed swimming pools, and brought a bit of tropical flavour to their bushveld paradise.
Mankwe is located just outside of the Moremi Game Reserve, where temperatures can soar to a whopping 40 degrees celsius during the summer months. During downtime between game drives, a pool is a necessity. Mankwe lodge's architects and designers have thought of everything. Because of the lodge's potential capacity, it was decided to build two swimming pools to give guests abundant space for cooling off, as well as space to soak up the sun.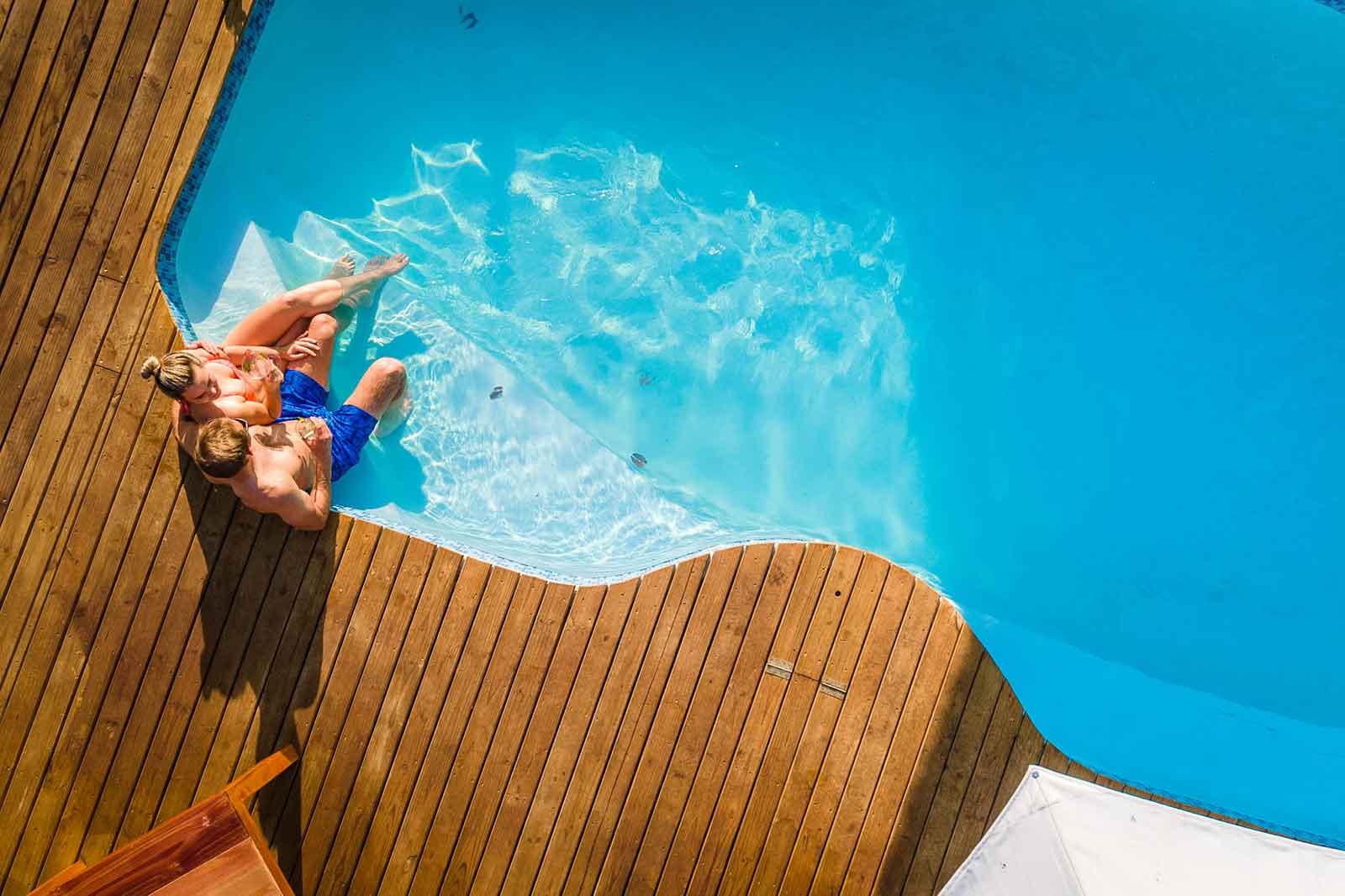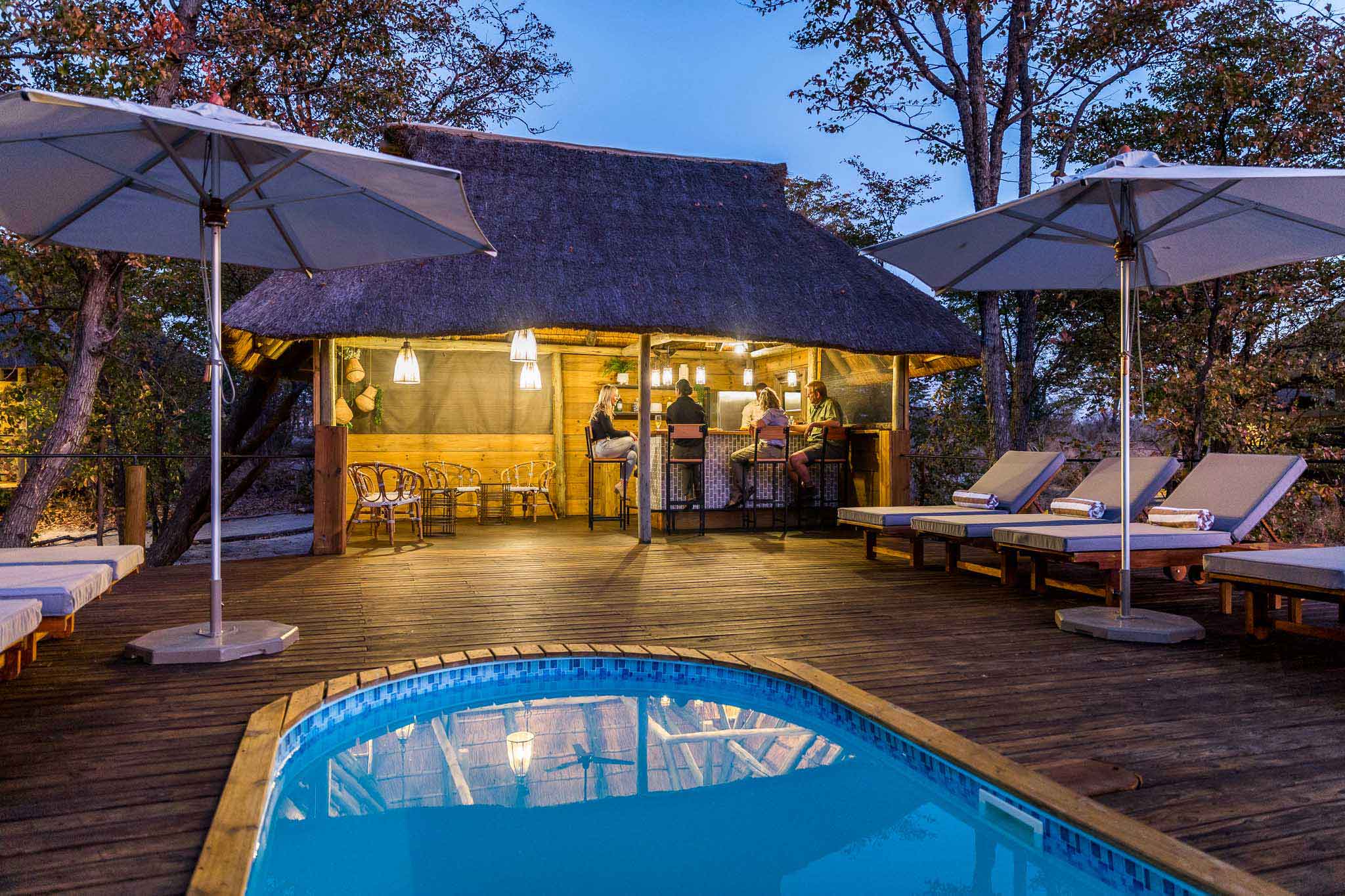 It's without a doubt that Mankwe Tented Retreat has the best safari lodge swimming pools. The primary pool is in the main section of the lodge, and is surrounded by a wooden decking area laden with deck chairs and designer parasol umbrellas. The deck flows effortlessly from the pool area to a neat outdoor dining section, and lounge area. There are a few breakaway enclaves with separate relaxation areas. The pool in the main area is just perfect if you'd like to go for a dip, and then retire to the lounge area to read a book.
The second swimming pool is a bit more secluded, and truly celebrates all that's tropical. A raised wooden walkway winds its way down to a dedicated pool area, also kitted out with umbrellas for shade and sun loungers for kicking back and relaxing. There's a stylish pool bar ideally located a few steps away from the turquoise waters, which means it's not too far to walk for your safari drink of choice.